Note: The order of appearance of the following festivals and events is according to the time of the year when they usually occur. Dates can change however over time. We try to update the info frequently, but some of it might be outdated. The year in the bracket […] indicates when the info was last updated.
JANUARY
Alishan Sunrise Impression Concert
阿里山日出印象音樂會
[2021]
January 1 / Chiayi County
Where do you want to see the first rays of the sun in the year 2021? How about at one of the most famous sunrise-viewing spots in Taiwan? Visitors take the Alishan Forest Railway to the Zhushan sunrise-viewing platform inside the Alishan National Forest Recreation Area each day of the year, but perhaps the best day to go is January 1. To celebrate the occasion, and to warm up the visitors who go on this most likely cold predawn outing, a live classical-music concert has been staged each year since 2002.
Alishan National Scenic Area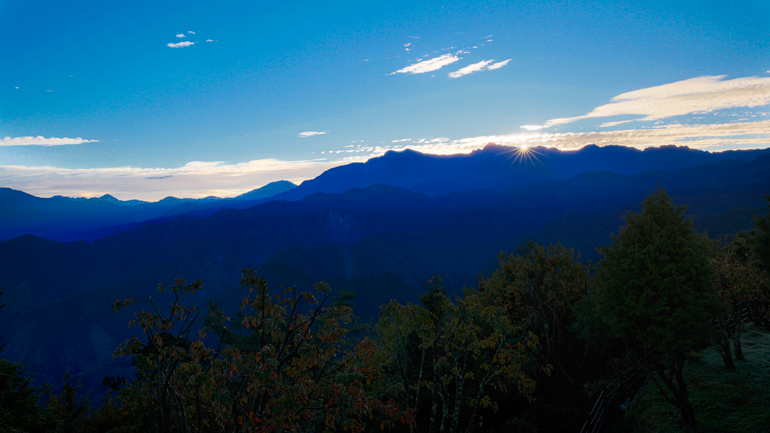 [2021]
January
~
May
/
Taichung City
Taichung City Mazu International Festival
大甲媽祖國際觀光文化節
This is by far the most important annual religious event in Taiwan. Mazu, the Goddess of the Sea, is the most revered deity of the many deities worshipped in thousands of temples around the island. The festival is centered around a multi-day pilgrimage that starts and ends at the Zhenlan Temple in Taichung City's Dajia District, and takes the Mazu icon of that important temple on an "inspection tour" of other Mazu temples in central Taiwan. This is one of the best events for witnessing how passionate and dedicated the local faithful are when it comes to worshipping their beloved goddess.
Taichung Tourism and Travel Bureau
Zhenlan Temple (Chinese)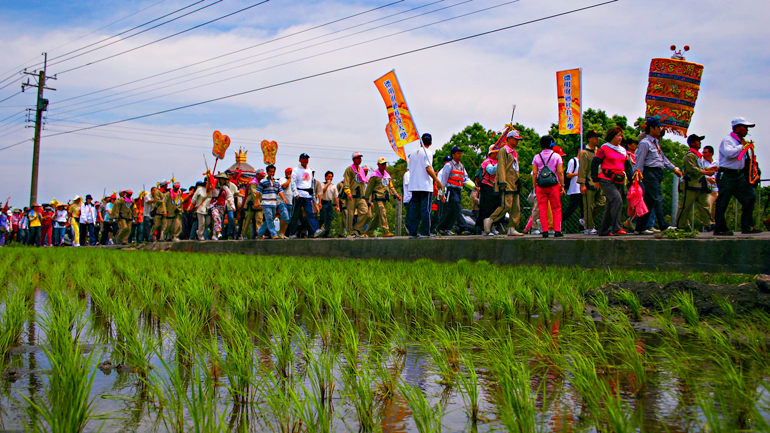 FEBRUARY
[2021]
February ~ March / Around Taiwan
Lantern Festival Events
燈會活動
Among the numerous Lantern Festival events staged each year, the Taiwan Lantern Festival is the largest in scale and the most important. Each year a different city or county serves as host, the honors going to Hsinchu City in 2021. The cities of Taipei and Kaohsiung have their own grand annual Lantern Festival events. For the 2020 edition, the venues in Taipei were the Ximending/North Gate area in the city's west and the area around Nangang Station in the east. The Kaohsiung event has traditionally been staged on the banks of the Love River, with lanterns displayed beside the riverside paths that are popular with romance-seeking visitors throughout the year. The small town of Yanshui (old name: Yuejin), in Tainan City, is best known for its annual beehive fireworks festival. The Yuejin Lantern Festival, lesser known but equally attractive, is a beautiful and much more peaceful affair. You can go on romantic walks through a park and marvel at colorful and beautifully shaped lanterns floating peacefully on the waters of the town's river.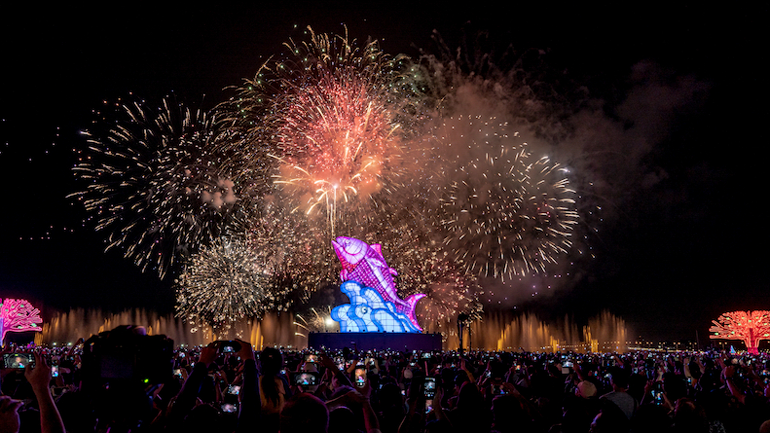 [2021]
February
/
New Taipei City
Pingxi Sky Lantern Festival
新北市平溪天燈節
Releasing paper lanterns into the sky is a very popular activity for tourists who visit the scenic Pingxi Valley in New Taipei City. While sky lanterns are released throughout the year, during the time of the Pingxi Sky Lantern Festival (two weeks after the Lunar New Year) the atmosphere is especially enchanting. Thousands of revelers gather and hundreds of lanterns are released at the same time in succession, turning the night sky into a sea of orange lights. Write your wishes on your lantern and send it to the heavens!
New Taipei City Travel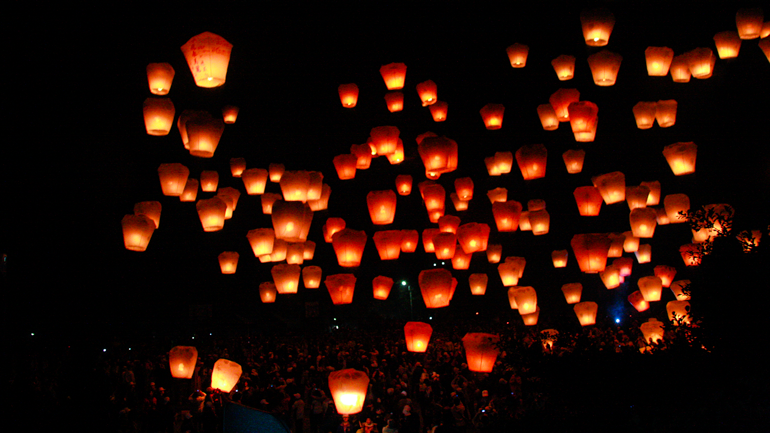 [2021]
February
/
Tainan City
Yanshui Beehive Fireworks Festival
鹽水蜂炮
While the Pingxi Sky Lantern Festival is a very peaceful and heartwarming festival, the Yanshui Beehive Fireworks Festival is definitely not. And it's not meant to be. The origin of the beehive fireworks goes back to the late 19th century, when the people of the town of Yanshui were plagued by a cholera epidemic. Turning to the gods for help, they carried a palanquin with Guan Di, the God of War, through the streets and set off firecrackers to scare away the evil spirits responsible for the plague. This approach apparently worked, and the faithful people of Yanshui have been organizing the beehive fireworks event annually ever since.
Beehive Fireworks Festival
YANSHUI Beehive Rocket Festival in Tainan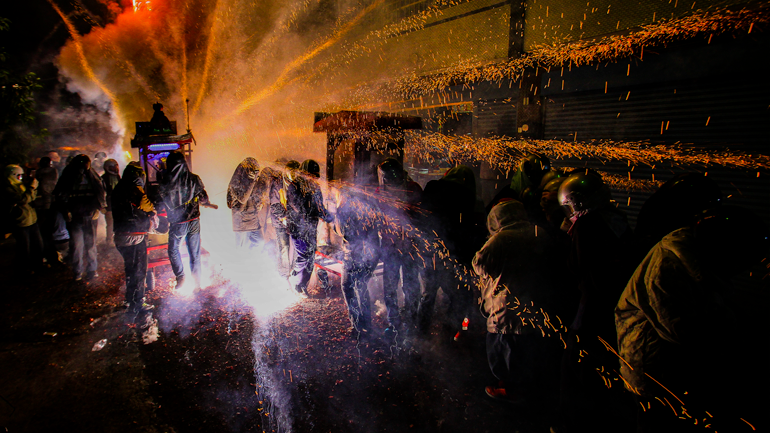 [2021]
February
/
Miaoli City
Miaoli Bombing the Dragon
苗栗𪹚龍
This is another festive event organized during the time of the annual lantern festival period. It takes place at the Yuqing Temple in Miaoli City, and activities last from the first day of the lunar month to the 15th. The "bombing of the dragon" tradition (the "dragon" is a long paper dragon carried by several men) is carried out in several stages during this period: the creation of the dragon, painting its eyes (to bring it to life), welcoming of the dragon, walking with the dragon, and finally bombing it (setting off firecrackers around it and in the end burning it).
Miaoli Travel Net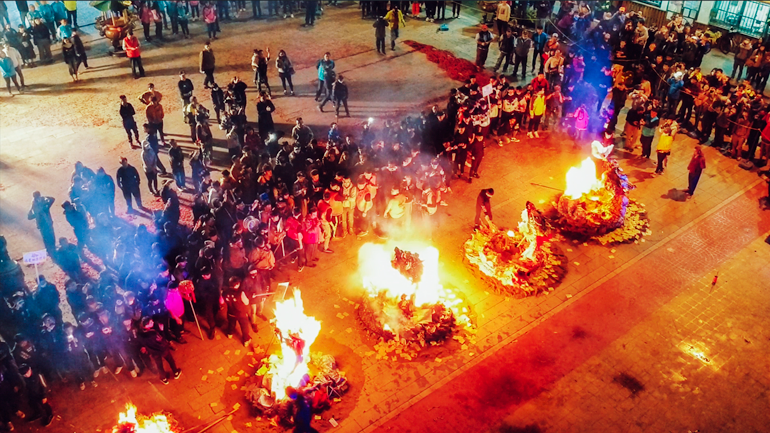 [2021]
February
/
Taitung City
The Bombing Master Handan Celebration
炸寒單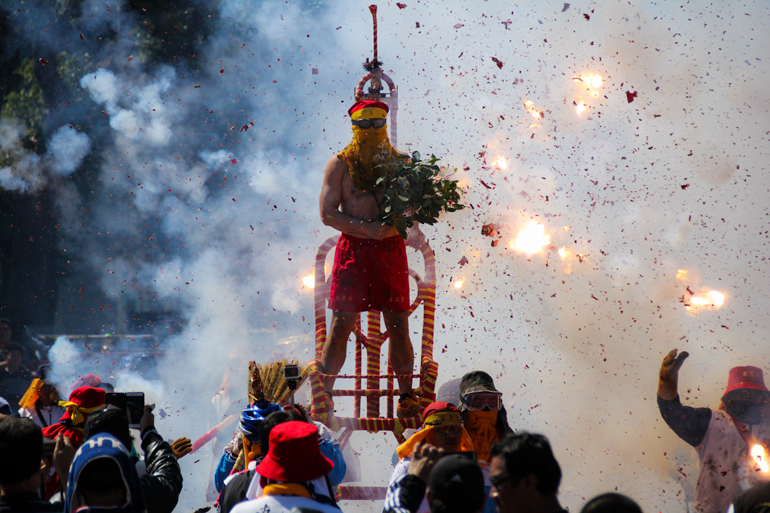 [2021]
February~March
/
Taipei City
Yangmingshan Flower Season
陽明山花季
When the weather in northern Taiwan is at its coolest in February and March each year, the cherry trees of Yangmingshan National Park burst into bloom, bringing bright red and pink colors to the otherwise grayish-green mountainsides. Azaleas and camellias and a large bouquet of other flower types also join in the fun, to the delight of flower lovers, who flock to the park in large number. Among the favorite locations to enjoy the floral beauty are Yangming Park and the Floriculture Experiment Center.
Yangmingshan National Park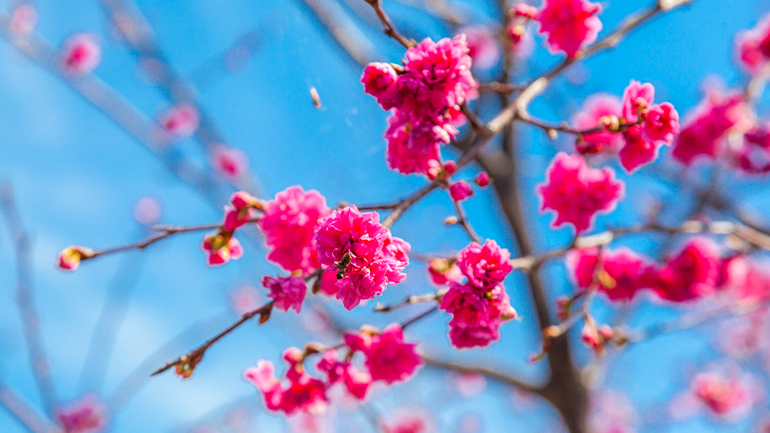 [2020] February 14 ~ 23 / Taipei City
Shilin Residence Tulip Show
士林官邸鬱金香展

[2021]
February 28
/
Tainan City
Taiwan International Orchid Show
臺灣國際蘭展
Orchids have been cultivated in Taiwan for more than a hundred years, and over the last two decades local production has increased significantly, making the island one of the world's most important orchid exporters. More than 90% of Taiwan-grown flowers shipped abroad are orchids, with moth orchids being the most important. This orchid show is not only an important event for international orchid buyers, but also a great exhibition of all types of orchids for the average flower lover.
Taiwan International Orchid Show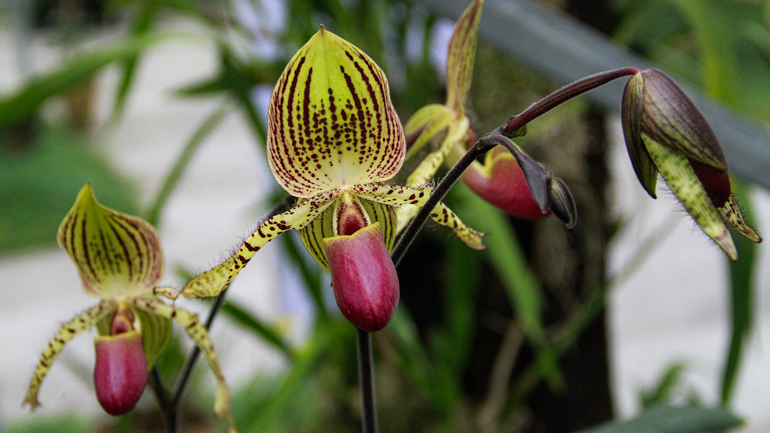 MARCH
[2021]
March 2 ~ May 5
/
Taipei, Taichung, Kaohsiung
Taiwan International Festival of Arts
台灣國際藝術節
Taiwan International Festival of Arts is Taiwan's most important art event and Asia's brightest arts and cultural feast. Every year, it draws nearly 70,000 fans to watch performances together. The stage here is in sync with the rest of the globe's, and the audience can feel world's trends right here in Taiwan. The country's high-potential artists gather up at national theatres to show Taiwan's powerful, creative energy.
National Theater & Concert Hall
[2019]
March 9 ~ April 15 / Chiayi County
Alishan Sakura Season
阿里山花季音樂會
During February to April the Alishan Forest Recreation Area, a popular tourist attraction throughout the year, becomes even more attractive despite high-mountain winter weather that can be quite cold. The area boasts different types of cherry trees with slightly differing blooming times, including Formosan, Yoshino, Fuji, and Yaebenishidare cherry. The Yoshino cherry trees are the most numerous, and their large pink-petal blossoms are especially photogenic. Another treat for photographers is the old steam locomotives of the Alishan Forest Railway that can be seen running during this time of the year.
Alishan National Scenic Area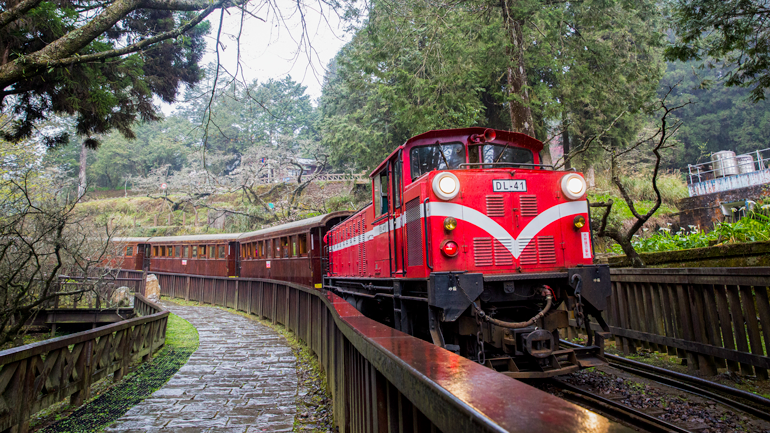 [2019]
March
17 /
New Taipei City
New Taipei City Wan Jin Shi Marathon
新北市萬金石馬拉松
This road race is different from the many other running events staged throughout the year in Taiwan in that it has been recognized as a Silver Label race by the International Association of Athletics Federations (IAAF). As such, the marathon has joined the ranks of elite road races around the world, and attracts a significant number of top marathon runners from abroad each year.
Wan Jin Shi Marathon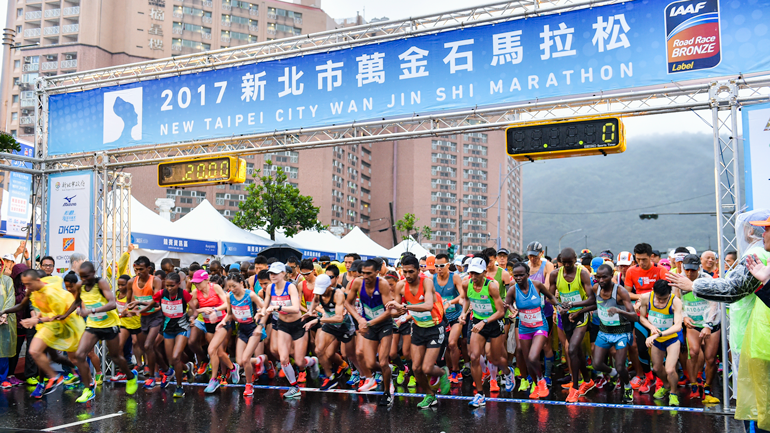 [2022]
March 18 ~ April 24, May 20 ~ June
19
/
Taipei City
Calla Lily and Hydrangea Festival
竹子湖海芋季及繡球花季
The residents of Taipei are blessed for having a magnificent national park right at their doorstep. In less than an hour you can get from the city center to the breezy mountains and deep forests of Yangmingshan by public transport and find yourself embraced by pristine nature. Part of the park is an agricultural area named Zhuzihu, sitting in the shadows of towering Mt. Datun. During spring and early summer two types of flowers, in succession, draw droves of visitors up to the fields of the area. First to bloom is the pure-white calla lily, and later comes the hydrangea, sporting shades of purple, blue, and pink. Part of the Zhuzihu experience is picking calla lilies yourself and sitting down in one of the restaurants to enjoy healthful meals made with local produce.
www.callalily.com.tw (Chinese)
[2022]
March 26 ~ May
8 /
Yilan County
Yilan Green Expo
宜蘭綠色博覽會
Yilan County, situated in the northeast corner of Taiwan, is known for its agriculture – mostly on the triangular-shaped Lanyang Plain – and its forest-covered mountain areas – encompassing most of its western and southern parts. It's the perfect location for an exposition that highlights green tourism and protection of the natural environment. This expo is both an educational and fun affair, ideal for families with children, who will revel in adventurous activities such as ziplining, encounters with farm animals, and nature-themed DIY classes and games.
travel.yilan.tw (Yilan County Government)
[2021]
March 27 & 28
/ Kaohsiung City
Song-Jiang Battle Array in Neimen, Kaohsiung
高雄內門宋江陣
Not much of tourist interest goes on in Kaohsiung's quiet rural district of Neimen for most of the year, but there is one exception, the annual Song-Jiang Battle Array extravaganza. This week-long festival, a mix of religious rituals and sports-like competition, brings together groups of young performers from around Taiwan, who converge on Neimen to show off their troupe-array martial-arts skills and compete against each other. The festival is a fantastic spectacle, packed with exciting and at times highly acrobatic performances that are accompanied by the sound of drums and other traditional instruments.
Neimen Song Jiang Battle Ritual (Chinese)
APRIL
[2022]
April ~ May
/
Around Taiwan
Hakka Tung Blossom Festival
客家桐花祭
The Hakka people in Taiwan, a Han Chinese minority group that immigrated to the island starting in the mid-17th century and often settled in hilly regions, especially those of northwest Taiwan, planted a large number of tung trees for commercial purposes during the Japanese colonial era (1895~1945). Today, the trees grow in the wild and, to the delight of hikers, bloom profusively in April and May, their snow-white blossoms covering tree branches and carpeting hiking trails. During the tung blossom season, numerous cultural events are held in celebration by Hakka communities in locations close to the forests.
www.hakka.gov.tw (Hakka Affairs Council)
[2022]
April 8 ~ 17
/
Pingtung County
Dapeng Bay Marine Festival
大鵬灣帆船生活節
Dapeng Bay is a large lagoon in southwest Taiwan, just to the southeast of the harbor town of Donggang. Sheltered from the waters of the Taiwan Strait by a narrow strip of land, the lagoon is protected from the sea, but still windy enough to be excellent for watersports like sailing and windsurfing. This festival highlights all the many fun things you can do on and around the bay. There are, for example, sailboat regattas, yachting, SUP fun, and mangrove-forest kayaking. Cultural events take place around Binwan Wharf on the south bank of the lagoon.
www.dbnsa.gov.tw (Dapeng Bay National Scenic Area)
[2021]
April 15 ~ June 27
/
Taipei City
Baosheng Cultural Festival
保生文化祭
This is another vibrant and colorful event you don't want to miss if you are interested in religious celebrations. The meticulously restored Dalongdong Bao'an Temple in Taipei is one of the best examples of traditional temple architecture you will find in Taiwan. It is dedicated to the Baosheng Emperor, also known as the God of Medicine, and the festival is staged to celebrate the god's birthday. While activities take place over a period of three months, the main events, including a street parade with martial-arts performances and a ritual involving walking across burning coals, happen close to the 15th day of the 3rd lunar month, the Baosheng Emperor's birthday.
Bao'an Temple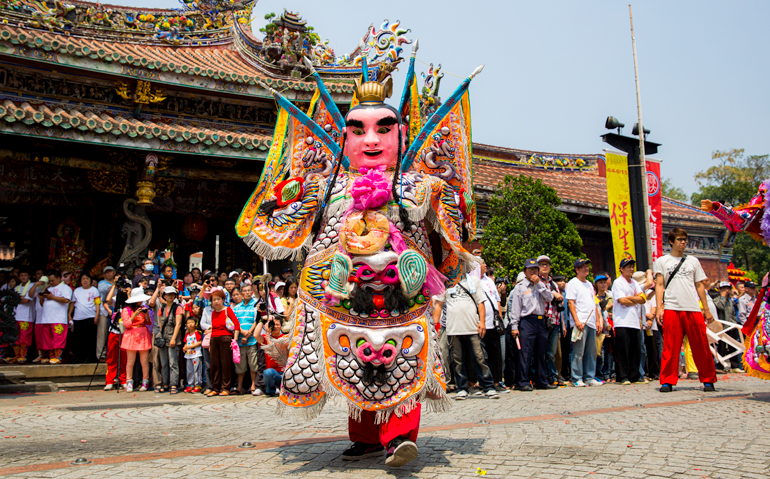 [2022]
April 15 ~ May 2
/
Keelung City
Keelung Ciao
基隆潮藝術
Dark, wet, industrial…this was the image of Keelung City in the past. In recent times this harbor city to the northeast of Taipei City has been changing. In the same vein as its larger counterpart in the south, Kaohsiung, the city is slowly reimagining itself as a center of culture, modernity, and refinement. Public art is a unique way to beautify a cityscape and open visitors' eyes to lesser-known corners of an urban environment. Keelung Ciao, first held in 2015, has gradually been introducing art into Keelung, and by doing so introducing Keelung to visiting art lovers. The creations by local and foreign artists, sometimes placed in unusual spaces like on board a ship or inside an old shipyard, encourage you to explore and discover this history-rich city and its harbor area.
www.keelungciao.org/en/
[2022]
April 25 ~ June 30
/
Penghu County
Penghu International Fireworks Festival
澎湖國際海上花火節
Each year in spring and early summer, the Penghu International Fireworks Festival gives travelers an additional incentive to visit the beautiful Penghu archipelago before the hot summer months begin. The venue is the harbor of Magong, Penghu's only city. The reflections of the colorful fireworks on the waters of the harbor and the picturesque pedestrian Xiying Rainbow Bridge, plus live musical performances, make this evening extravaganza a highly memorable and romantic event. Shows take place Mondays and Thursdays. In addition, there will be one-off shows on Qimei Island (May 28), Wang'an Island (June 11), and Jibei Island (June 25).
www.facebook.com/phfireworks (Facebook)
www.penghu-nsa.gov.tw (Penghu National Scenic Area)
MAY
[2022]
May ~ June
/
Pingtung County
Pingtung Bluefin Cultural Tuna Festival
屏東黑鮪魚文化觀光季
For lovers of fresh seafood, the fishing-harbor town of Donggang in Pingtung County is a place not to be missed. The season for bluefin tuna is April to June, and during this time of the year you can not only sample the best and freshest of melt-in-your-mouth sashimi, but also enjoy a wide variety of cultural activities. Apart from tuna, Donggang is also famed for sakura prawns and oil fish roe. From the harbor, the mainland area of Dapeng Bay National Scenic Area can be reached by vehicle with a quick drive, and you can take a ferry to Little Liuqiu (Xiaoliuqiu) island, also part of the scenic area, which is known for its coral rock formations and sea turtles.
Website: www.dbnsa.gov.tw (Dapeng Bay NSA)
[2022]
May 15~June 7
/
Miaoli County
Miaoli Tongxiao Baishatun Gongtian Temple Mazu Festival
苗栗通霄白沙屯拱天宮媽祖民俗文化系列活動
Mazu, the Goddess of the Sea, is worshipped in countless temples around Taiwan, and processions are held and pilgrimages made in her honor by tens of thousands of the faithful each year. While the Dajia Mazu Pilgrimage in central Taiwan is better known, the Baishatun Mazu Pilgrimage from Baishatun Gongtian Temple on the Miaoli County coast to Beigang Chaotian Temple in Yunlin County (total route 400km) is equally impressive and vibrant, albeit on a somewhat smaller scale. The pilgrimage takes 8 days to complete, with stops at many Mazu temples along the way where visitors can witness traditional rituals and street performances.
Website: www.baishatun.com.tw (Baishatun Gongtian Temple)
[2018]
May 26/27
/
Pingtung County
Spring Wave Music and Art Festival
春浪音樂節
After being staged the last two years at Taipei's Dajia Riverside Park, this year the annual Spring Wave Music & Art Festival returns to Kenting National Park this year [2018] in the far south of Taiwan. The line-up of performers includes some of the big names of Taiwan's pop and rock scenes, including Van Ness Wu, Sandee Chan, Miss Ko, MJ116, Julia Wu, Auntie Roxy, and Leon Zheng. Kenting National Park is a wonderful natural playground featuring sandy beaches, stretches of upraised coral-rock coastline, tropical forest, and a busy tourist-oriented village (Kending) offering scores of shops, restaurants, and hotels.
Spring Wave Music & Art Festival
[2020]
May 30 ~ September 30
/
New Taipei City
Fulong International Sand Sculpture Art Festival
福隆國際沙雕藝術季
This is a very popular happening on a very popular beach on Taiwan's Northeast Coast. The fine sand found at Fulong Beach is said to be perfect for creating sand castles, and that might explain why during each year's festival incredible large, life-like, intricate, and highly creative sand sculptures wow the crowds. The themes in 2020 were in line with the year being the Year of Mountain Tourism and 2021 being the Year of Cycling in Taiwan. Expect to see large sculptures featuring high mountains and creations showing people exploring Taiwan on two wheels. Those concerned about strong sun exposure during daytime will be delighted to know that the sand sculptures can also be enjoyed in the evening, colorfully illuminated.
Northeast and Yilan Coast National Scenic Area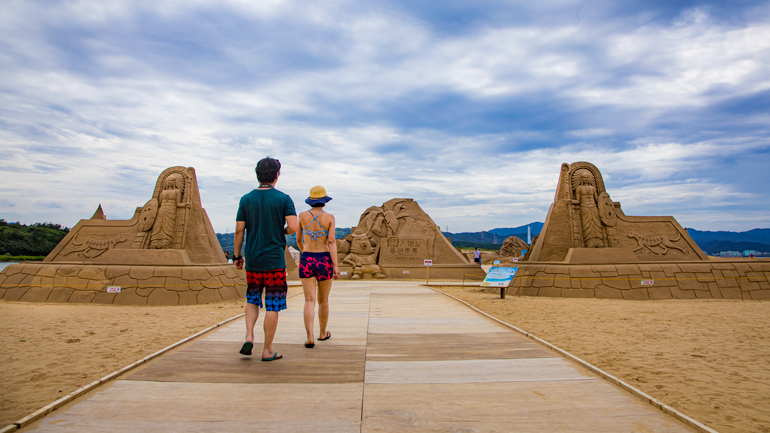 JUNE

[2022] June 3/ Changhua County
Lukang Dragon Boat Festival
鹿港慶端陽系列活動
One of the big three annual traditional festivals in Taiwan, the Dragon Boat Festival is best known for dragon-boat races. These are staged on rivers and lakes in more than a dozen locations around the island, including Taipei's Keelung River and Kaohsiung's Love River. In recent years the competition at Lukang, which takes place on the Fulu River, has emerged as perhaps the most attractive dragon-boat race event. Making it special is the fact that the races take place in the late afternoon and evening with boats, bridges, and riverbanks colorfully illuminated. Many of the town's streets are also lavishly decorated for the occasion. Lukang is a history-rich old settlement, once a thriving saltwater port, that is great for nostalgia trips for those who want to experience the Taiwan of yesteryear.
Website: tourism.chcg.gov.tw (Changhua Travel)
[2022] June 21 ~ September 12 /
Taitung County
Taiwan East Coast Land Arts Festival
東海岸大地藝術節暨月光・音樂會
This festival combines the beauty of Taiwan's East Coast region with the beauty of outdoor installation art and music. Each year, the organizer invites artists from Taiwan and abroad to create installation artworks that blend nicely with the natural environment of the East Coast National Scenic Area. A central element of the festival is the romantic Moonlight Sea Concert series, featuring well-known musicians from around Taiwan. As the concerts are timed to coincide with days around the full moon, spectators can (weather permitting) see the moonrise and the moonlight reflection on the waters of the Pacific Ocean. Moonlight Sea Concert shows in 2022: July 14/15, Aug. 13/14, Sept. 10/11/12.
Websites: www.teclandart.tw (TEC Land Arts Festival), www.eastcoast-nsa.gov.tw (East Coast National Scenic Area)
[2021]
June 28 / Hualien County & Nantou County
Taiwan KOM – Summer
臺灣KOM登山王之路-夏季
Who will be the King of the Mountains (KOM) in 2021? Or better, who will be the "kings," because there will be more than one opportunity to snatch a winner's crown in grueling bicycle races up steep mountain slopes this year. While the main Taiwan KOM Challenge bicycle race, from the Pacific shore in Hualien City to the dizzying central mountain heights at Wuling, the highest highway point in Taiwan, will take place at the end of October, additional KOM races have been added to the calendar. A spring race in late March and a summer race in late June, both following the same route as the main race, are giving ambitious riders even more opportunity to test their mettle. There are numerous other, less challenging, cycling events this year as well.
Taiwan Cyclist Federation (Chinese)
Taiwan Cycling Web (Chinese)

[2020]
June 30 ~ September 30 / Matsu Islands
Glimmers in Matsu
微光馬祖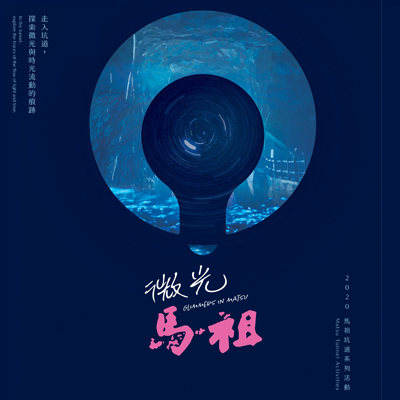 [2019]
June/July / Tainan City
Salt & Sand Sculpture Art Festival
一見雙雕藝術季
The well-known sand-sculpture festival at Fulong is not the only such festival in Taiwan. In the southwest of the island, in Tainan City, another annual festival is held that not only showcases sand sculptures but also works made with salt. The sand sculptures can be seen at Mashagou Beach, just to the north of Jiangjun Fishing Harbor. The salt sculptures are presented inside an exhibition hall at the Qigu Salt Mountain in Qigu District, a well-known tourist attraction that resembles a large snow-covered hill.
Southwest Coast National Scenic Area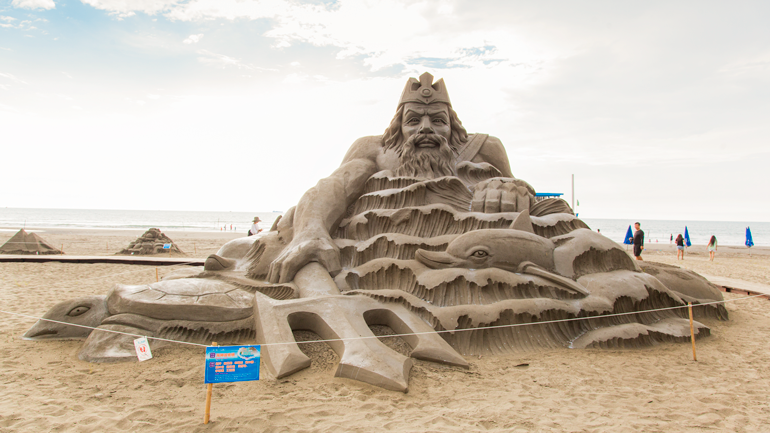 [2020]
June ~ December
/
Around Taiwan
Taiwan Cycling Festival
臺灣自行車節
Held annually since 2011, the Taiwan Cycling Festival is an important event promoting bicycling in Taiwan. The festival is comprised of a host of cycling events, including the Taiwan KOM (King of Mountain) Challenge, a bike ride from Qixingtan Beach just north of Hualien City to the Wuling pass (3,275m above sea level) in the Mt. Hehuan area; the Come!Bikeday event at Sun Moon Lake; the Formosa 900 round-island bike ride; the Light up Taiwan Lighthouse Cycling Tour; and the Taichung Bicycle Carnival.
Taipei Cycle Festival Portal
+
Sun Moon Lake Cycling, Music & Fireworks Festival
日月潭花火音樂嘉年華
This festival combines active fun (bicycling and road running) with passive enjoyments (music concerts and a fireworks show), all happening on the shores of Sun Moon Lake. The bicycling event, named Come!Bikeday, is a relaxed ride around the lake made by hundreds of cyclists, while the road run is a marathon race following the same route. The musical entertainment features popular, indigenous, and classical music. Accompanied by the classical music, the fireworks show lights up the lake with vibrant colors reflecting off the water's surface.
Sun Moon Lake National Scenic Area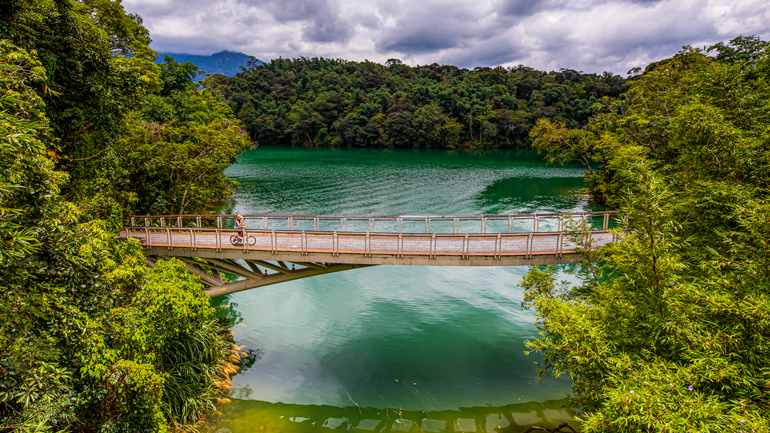 JULY
[2022]
July-August
/
Keelung City
Keelung Mid-Summer Ghost Festival
雞籠中元祭
This event, lasting a full month, is one of Taiwan's major festivals. It takes place during the 7th lunar month (July 29~Aug. 26 in 2022), in Taiwan referred to as "Ghost Month." According to folk belief, at this time of year the gates separating the realms of the living and the dead open and ghosts return to wander the earth. In order to appease these wandering souls, lavish offerings are made in front of temples in Keelung and a plethora of rituals and ceremonies is celebrated. Among the numerous highlights of the festival are the Door-Opening Ceremony at Laodagong Temple on Day 1 and the Water Lantern Parade and Releasing of Water Lantern on Day 14 of the lunar month.
Website: tour.klcg.gov.tw (Keelung Travel)
[2022] July ~ August / Nantou County
Nantou Starry Night Festival
南投星空季
Each year from late July to late August a meteor shower known as Perseids can be seen in the clear night sky of central Taiwan's Nantou County. It is one of three major meteor showers each year. The most spectular display can be seen around August 13, with up to 100 shooting stars per hour lighting up the night sky canvas. The best spots for watching this spectacle are conveniently reached locations with low light pollution such as Hehuanshan (Mt. Hehuan; certified as an International Dark Sky Space by the International Dark-Sky Association), Sun Moon Lake, and the forest areas of Xitou and Sanlinxi.
Website: travel.nantou.gov.tw (Nantou Travel)
[2017]
July ~ August 30
/
Matsu Islands
Tern-Watching Tour, Matsu
生態賞鷗暨海上看馬祖
The many uninhabited smaller islands and surrounding waters of the Matsu island group provide perfect nesting and feeding grounds for a large variety of seabirds. For bird lovers, the best time to go and see these birds, including the Bridled Tern, Black-napped Tern, Roseate Tern, Crested Tern, Black-tailed Tern, Reef Egret, and Fork-tailed Swift, is June through September. Boat trips to the islands are available from Fu'ao Harbor on the island of Nan'gan. There are no landings, and boats will keep a distance from the birds, so bringing binoculars and a telephoto lens for your camera is advisable.
Matsu National Scenic Area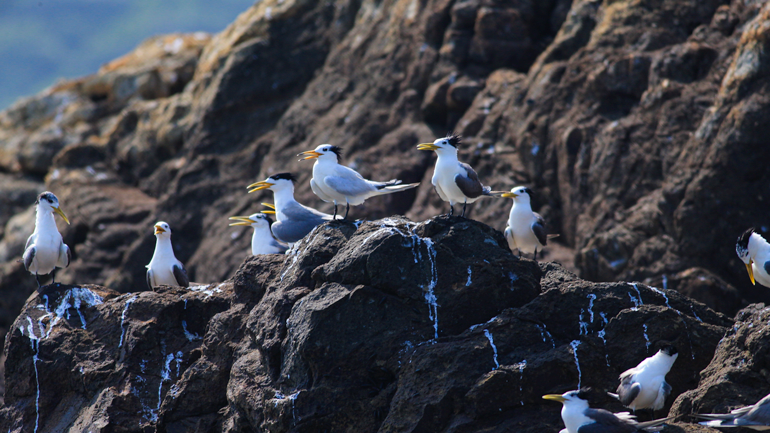 [2022]
July 2 ~ August 15
/
Taitung County
Taiwan International Balloon Festival
臺灣國際熱氣球嘉年華
This is one of the biggest and best tourism events during the summer months in Taiwan, and one of the top hot-air balloon festivals worldwide. The venue is the Luye Highland in Taitung County, about 20km north of Taitung City, a site with perfect conditions for air sports such as paragliding. The festival not only attracts tourists in large number, but also hot-air balloon pilots from abroad, who bring balloons of intriguing shapes and colors with them. For those who want to experience the sensation of slowly rising up into the sky, there are both tethered flights and free flights available, the first taking you about 20 meters off ground, the latter allowing you to fly, in much longer sessions, over the beautiful East Rift Valley countryside.
Official Website: balloontaiwan.taitung.gov.tw
[2022]
July 2~7 / Taipei City
Taipei International Book Exhibition
台北國際書展
The Taipei International Book Exhibition (TIBE) is an important annual event for publishing professionals and book lovers in Taiwan and throughout East Asia. Thousands of visitors come to explore the latest in the world of publishing. Each time one country is featured as the "Guest of Honor," and this time France is the center of attention. After being realized as an online exhibition over the last two years because of the pandemic, the show is reverting back to its physical form in 2022, to the delight of book lovers looking forward to participation in the many events taking place at the Taipei World Trade Center.
Official website: www.tibe.org.tw
[2020]
July 18 ~ August
30 /
Yilan County
Yilan International Children's Folklore and Folkgame Festival
宜蘭國際童玩藝術節
Each year, when the summer gets intensely hot, this festival helps everyone, especially children, to cool down and have fun in a large pool-facility area. This event, taking place in Yilan County's Dongshan Township, provides more than just refreshing water, water slides, and water cannon to play with. It is an international happening with many exciting stage performances by troupes from Taiwan and abroad presenting entertaining and educational shows. There is also a wide range of classes and DIY sessions available, giving children myriad opportunities to gain knowledge. Side activities include dragon-boat paddling, sailing, and kayaking on the Dongshan River, adjacent to the festival venue. In the evening you can watch a mesmerizing water and light show.
Yilan Int'l Children's Folklore and Folkgame Festival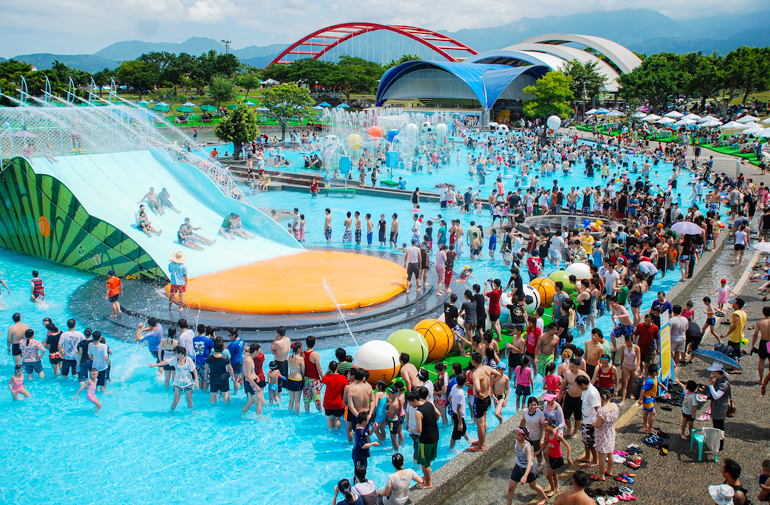 [2020]
July
/
New Taipei City
Ho-Hai-Yan Gongliao Rock Festival
新北市貢寮國際海洋音樂祭
The second large summer event on Fulong Beach each year (for the first, see the Fulong Int'l Sand Sculpture Art Festival entry), this three-day music event allows you to sit in soft golden sand and listen to tunes by leading Taiwanese indie rock bands, pop bands, and DJs, as well as international acts. Last year there were more than 80 performances on three stages. Fulong can be easily reached by taking an eastbound train from Taipei. Apart from visiting the sand-sculpture and music festivals, many visitors will also go on bicycle rides through the old Caoling railway tunnel. Visiting Fulong can also be combined with exploration tours along the Northeast Coast, including visits to Bitou Cape and Nanya's strange rock formations.
New Taipei City Travel
Outdoor MUSIC EVENTS Around Taiwan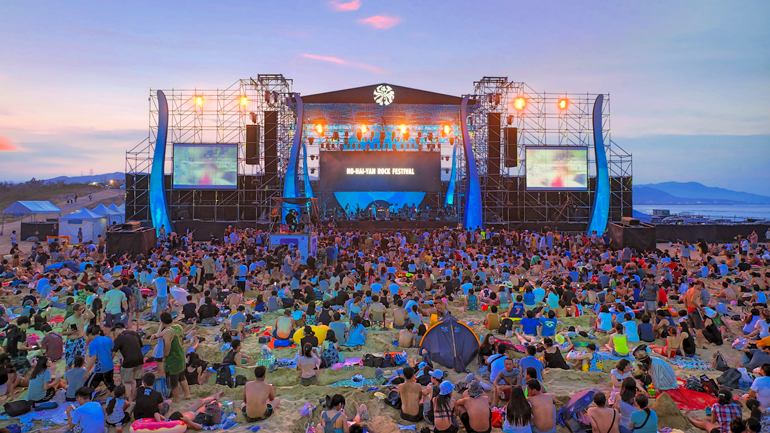 AUGUST
[2019] August / Hualien and Taitung Counties
Amis Harvest Festival
阿美族豐年祭
[2019]
August~ September
/
Hualien County
Hualien Daylily Blooming Season
花蓮金針花季
Among the most enchanting scenes of the East Rift Valley in eastern Taiwan are the fields of blooming daylilies in late summer/early autumn. There are two main areas where you can take in the floral beauty: Mt. Chike in Yuli Township and Sixty Stone Mountain in Fuli Township. Both mountain areas present visitors with amazing vistas over the East Rift Valley, the daylilies adding orange hues to the mountain slopes. Access to both locations is via steep and narrow roads; if you don't have your own means of transport, note that shuttle-bus services are offered from central Yuli and Fuli during the blooming season.
East Rift Valley National Scenic Area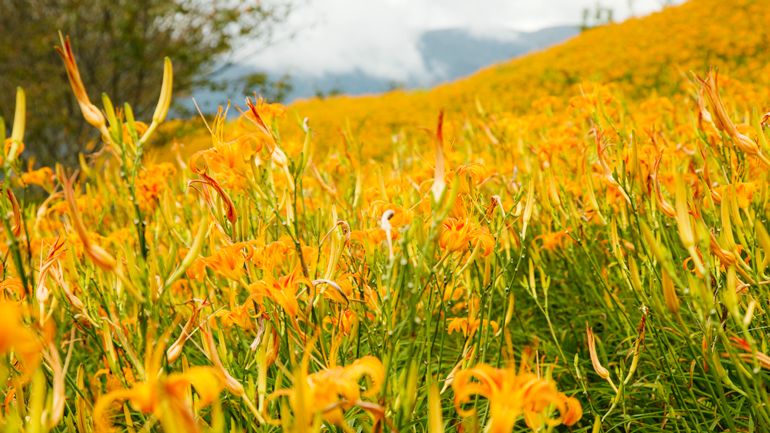 [2022] August 5~8 / Taipei City
Taiwan Culinary Exhibition
台灣美食展
Since its first edition three decades ago, the annual Taiwan Culinary Exhibition, held at the Taipei World Trade Center, has presented food lovers with the best of local cuisine. The event has grown significantly over the years, as has the scope of the food-related themes featured along with the number of exhibitors and visitors. In 2019, the last year the exhibition took place (cancelled in 2020 and 2021 because of the pandemic), almost 140,000 visitors attended. Among the topics covered, besides local cuisine, were international cuisine, kitchenware and utensils, locally sourced produce and ingredients, culinary arts, food-centered travel and souvenirs, and culinary education.
Website: www.tcetva.tw (Chinese)
[2022]
August 5~14 / Kaohsiung City
Creative Expo Taiwan
臺灣文化創意設計博覽會
Since the Creative Expo Taiwan was first held in 2010, it has experienced exponential growth in the number of exhibitors, participating countries, and visitors, becoming one of Asia's largest cultural and creative expos. Each year, the expo challenges the public and the cultural/creative community to stretch their imaginations and explore Taiwan's culture. Activities include cross-disciplinary seminars and topic-based conferences. Design and branding are also discussed, as participants work to promote and broaden Taiwan's cultural and creative soft power. This year, for the first time, the expo will be held in Kaohsiung City's brand-new Kaohsiung Music Center.
Website: creativexpo.tw (official website); kpmc.com.tw (Kaohsiung Music Center)
[2021] August 8 /
Taipei City
Taipei Valentine's Day
大稻埕情人節
Special celebrations are held every year on the weekend before the Chinese Valentine's Day around Dadaocheng Wharf. The Chinese Valentine's Day (aka Qixi Festival), which falls on the seventh day of the seventh lunar month (August 14 this year), originated during the Han dynasty (202BC~220AD) and is based on the romantic legend of two lovers, a weaver girl and a cowherd. The event at Dadaocheng Wharf, on the east bank of the Tamsui River, includes a rich cultural program, a craft fair, and a food market, but most visitors come to witness the bedazzling fireworks show in the night sky above Taipei's slowly flowing main river.
Undiscovered Taipei
[2021] August 8 ~
September 6
/
Yilan County
Toucheng "Qianggu" – Grappling with the Ghost Pole-Climbing Competition
頭城搶孤民俗文化活動
Taking place at the end of the annual Ghost Festival period, the Toucheng "Qianggu" ghost-grappling competition is a fun event to watch – and to participate in (if you're one of the brave local lads that take part). Groups of young men compete against each other climbing up greasy poles made of China fir, soaring 11m high, to reach a platform from which they climb 7-8m higher up on a bamboo trestlework to snatch the winner's flag. The event at the town of Toucheng in Yilan County is the largest such competition in Taiwan. A similar pole-climbing challenge is held in Hengchun, Pingtung County, close to a well-known preserved section of the town's old protective wall. Both events include many other cultural activities, such as religious ceremonies, cultural performances, and food markets.
Yilan County Government
National Yimin Festival
全國義民祭
The ceremonies and other rituals of this Hakka festival take place during the seventh month of the lunar calendar in 15 village districts located in Taoyuan and Hsinchu, northwestern Taiwan. The festival, which is organized along with Ghost Festival traditions, commemorates the bravery of over 200 men who sacrificed their lives fighting against rebels in the late Qing dynasty. The brave men are revered as Yimin Ye in the temples of Hakka communities, the most important of which is Xinpu Yimin Temple. For visitors, the festival is a great occasion to see Hakka culture at its liveliest, with many exciting cultural performances taking place on the plaza in front of the temple in Xinpu.
Hsinchu County Government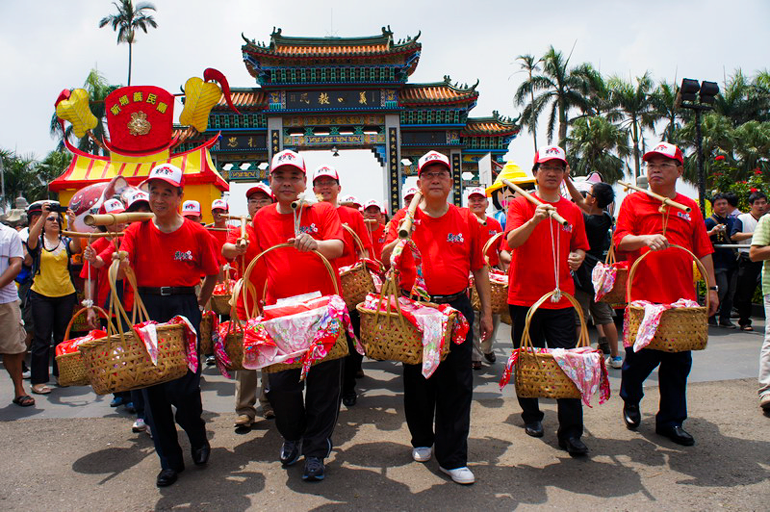 [2019]
August 15~16
/
Pingtung County
Hengchun Pole Climb Festival
恆春古城國際豎孤棚觀光文化活動
Like the Keelung Mid-Summer Ghost Festival, this traditional event, which takes place in the southern Taiwan town of Hengchun in Pingtung County, is part of the annual Ghost Month activities. According to legend, the idea of climbing greasy poles came about in the late 19th century when the rich people of town thought about ways to avoid fights and injuries among the poor people who received their offerings. Today, climbing the poles is all about pride and team spirit, and the activity has become a great spectator event, drawing thousands of onlookers each year.
Facebook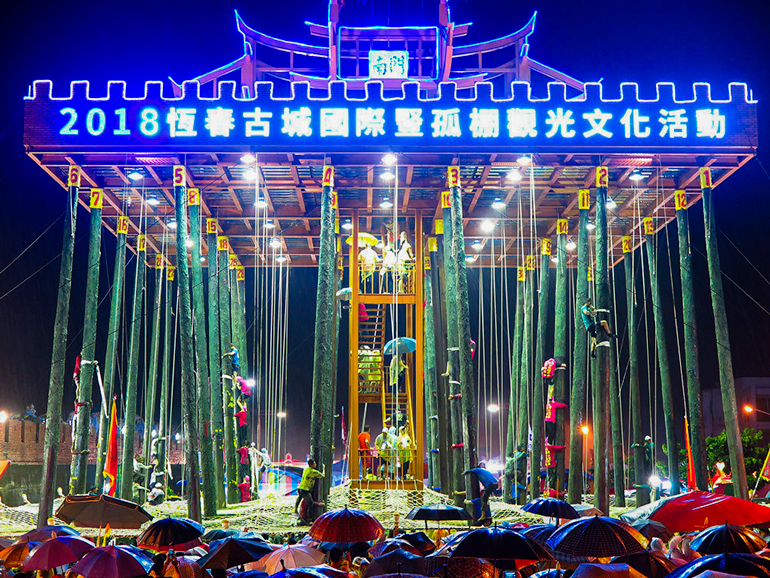 SEPTEMBER
[2018] September / Around Taiwan
Taiwan Braised Pork on Rice Festival
臺灣滷肉飯節
If you want to eat like the locals in Taiwan, braised pork on rice is definitely a dish you should try on your next visit. This simple dish is widely available, from small eateries to big restaurants and from night-market stands to food courts in modern department stores and malls. Made with ground pork marinated and boiled in soy sauce, it is usually served in a small bowl. Other small dishes are also usually ordered to make a full meal. The goal behind this festival, held for the first time last year, is not only to promote the humble dish itself but also Taiwan's local food culture. A group of Taiwan's best eateries selling braised pork on rice in different variations is selected by the organizer, their chefs going on a tour of six cities to present their yummy creations to salivating crowds.
Taiwan Braised Pork on Rice Festival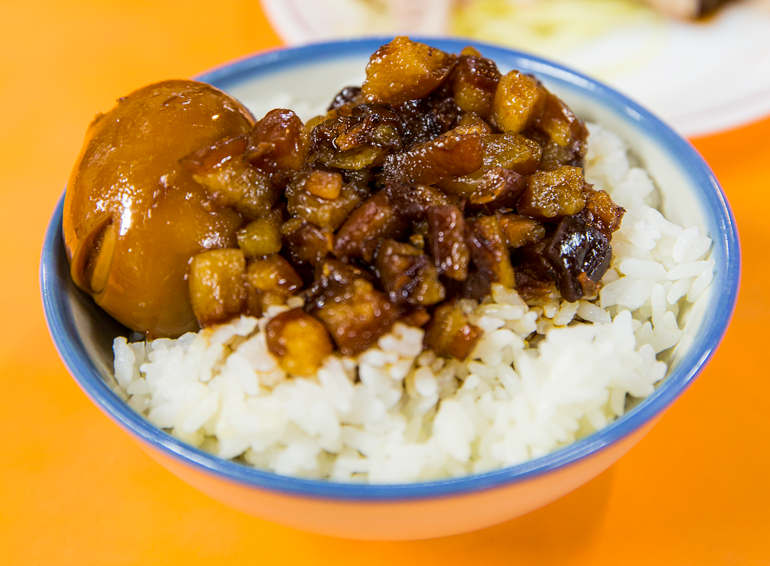 [2022]
September 4
/
Nantou County
Sun Moon Lake International Swimming Carnival
日月潭國際萬人泳渡
Sun Moon Lake is the largest freshwater lake in Taiwan, and one of the island's best-known tourist destinations. Swimming in the lake is prohibited, but there is one major exception, the annual Sun Moon Lake Swimming Carnival. This swimming event was organized for the first time in 1981, with just 540 swimmers crossing the lake. In 2020, its 38th edition, a total of 21,800 swimmers took to the water to complete the 3km swim from Zhaowu Wharf on the northern shore of the lake to Ita Thao Wharf on its southeast side. Because of the global pandemic, the swim, which is not a competition but a relaxed affair with a party atmosphere, did not take place last year.
Websites: www.sunmoonlake.gov.tw (Sun Moon Lake NSA); www.pulifourswim.tw (Puli Four-season Swimming Association)
[2022]
September 17 / Yilan County
Taiwania Ultra Trail
台灣棲蘭林道越野
This sporting event takes long-distance runners through the pristine forest along the usually off-limits Qilan Forestry Road in Yilan County. An official International Association of Ultrarunners (IAU) event promoted by the government, it features runs over three distances (25, 50, and 100km) with top finishers receiving scores for the International Trail Running Association (ITRA) rankings. At an altitude of above 2,000 meters and with unpredictable weather (high chance of rain), it is regarded as a highly challenging competition. If you are not a long-distance runner, note that visiting part of the Qilan forest area (Divine Trees Garden) is possible via guided tours offered by the Lealea Makauy Ecological Park.
Websites: www.ctau.org.tw (Taipei Chinese Association of Ultrarunners), makauy.lealeahotel.com (Lealea Makauy Ecological Park)
[2021]
September 17 ~ 26
/
Taipei City
Taipei Lantern Festival
臺北燈節
Extraordinary circumstances often lead to extraordinary measures. The global pandemic that has disrupted the lives of people around the world since early 2020 has impacted – luckily to a lesser degree than in many other countries – the lives of the people of Taiwan as well. During the past 18 months or so many annual events have had to be cancelled or postponed, one of them the Taipei Lantern Festival. For the first time since it's inaugural edition back in 1997, the festival is being staged this year in September instead of the usual time period (two weeks after the Lunar New Year in January/February). The festival draws hundreds of thousands of visitors each year, attracted by dazzling arrays of well-crafted paper lanterns in all manner of shapes, sizes, and themes.
Taipei City Department of Information and Tourism
[2021]
September 26
/
Penghu County
Penghu Cycling Festival / 101 Hopping Bike
澎湖跳島101K自行車活動
As part of its efforts to promote cycling tourism on the islands of Penghu (see page 10), the Penghu National Scenic Area Administration is staging this special cycling event on September 26. Meant to be a relaxed group ride rather than a competitive race, interested cyclists can register (before August 6) to participate in a cycling experience tackling either a more challenging route (101km; 400 riders) or a slower-pace leisure jaunt (20km; 200 riders). Both rides will start and end at the Administration headquarters on Penghu's main island. While riders on the shorter route will head southwest to Shili Beach and return, the cyclists on the longer route will, after returning from Shili Beach, make their way all the way to the Yuwengdao Lighthouse in the southwest corner of Xiyu Island, on the way "hopping" across the islands of Zhongtun and Baisha via the connecting bridges.
Penghu National Scenic Area | Registration (Chinese)
[2020] September 27 ~ October 4 / New Taipei City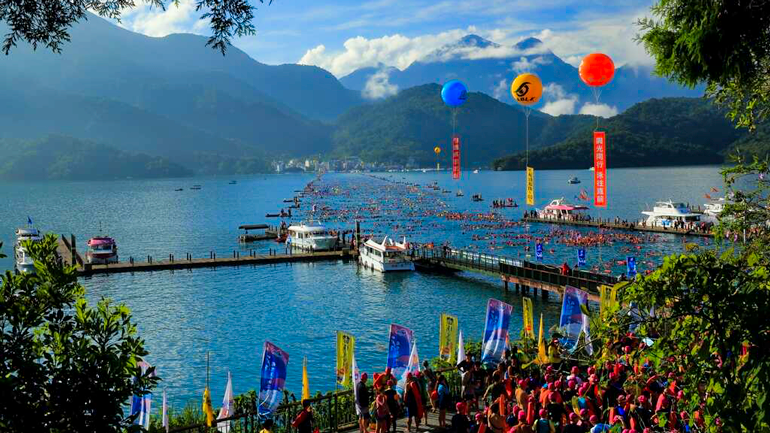 [2020]
September 27 ~ October 4 / New Taipei City
Yehliu Night Tours
野柳石光-夜訪女王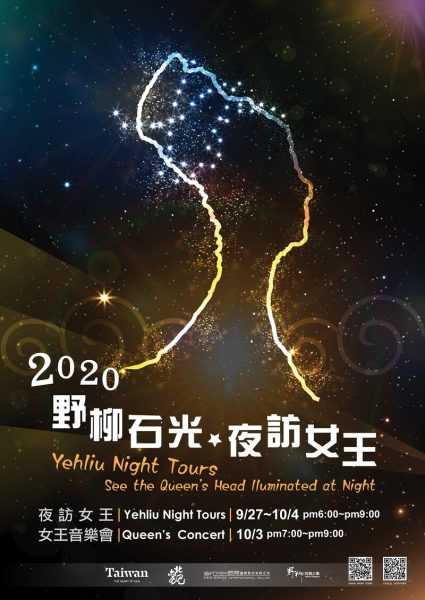 OCTOBER
[2017]
October 1 ~ 4
/
Kaohsiung City
Kaohsiung Zuoying Wannian Folklore Festival
高雄左營萬年季
The modern Wannian Folklore Festival dates from 2001, when the Kaohsiung City Government's Civil Affairs Bureau began coordinating and sponsoring traditional events in Zuoying District. Since 2005 the Taiwan Tourism Bureau has been lending a hand, and the festival has grown steadily in popularity. The star of the event is the Great Wannian Fire Lion, a cute yet dignified effigy far larger than a real lion. This lion will tour temples in the district for eight days, accompanied by lion dancers, drum and gong musicians, and constant firecracker explosions beneath and around it. On the final day the lion will arrive at Lotus Pond, where it will be set ablaze in spectacular fashion. The festival allows you to experience Taiwan folk religion up close, and witness the passion of the people of Kaohsiung for their customs and traditions.
Facebook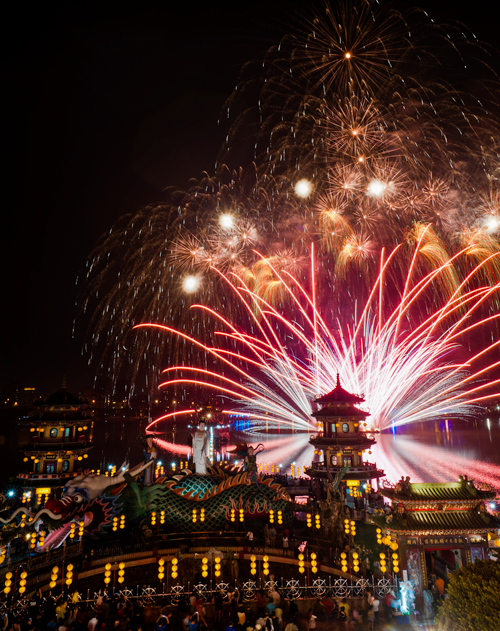 [2019]
October 1~31
/
Chiayi County
2019 NPM Asian Art Festival
故宮亞洲藝術節
In 2017 ago the Southern Branch of the National Palace Museum, located in Chiayi County, launched the first NPM Asian Art Festival, a month-long happening that showcases a different country each year. After shining a spotlight on the art of India in the first edition, and of Singapore in 2018, in 2019 it was all about Thailand. Exhibitions, stage performances, lectures, and guided tours will bedazzle visitors with the wonderful cultural wonders that Thailand has to offer.
Southern Branch of the National Palace Museum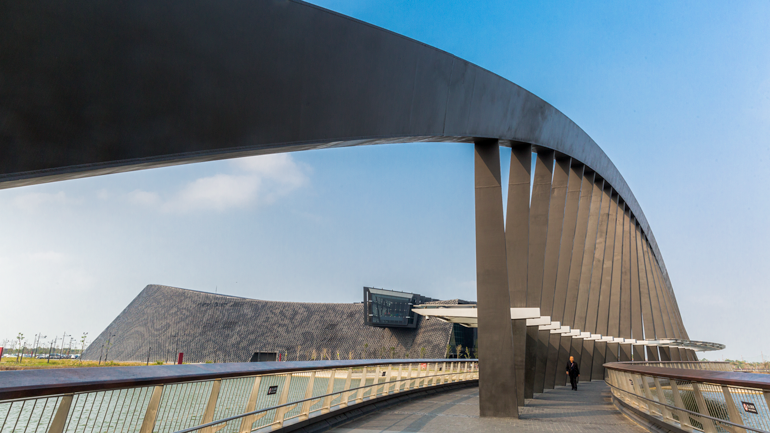 [2020]
October 1 ~ 10
/
Miaoli County
Sanyi International Wood Carving Art Festival
三義木雕藝術節
The town of Sanyi in Miaoli County is known for mostly one thing, wood sculpture art, and there is perhaps no better time to visit than during this festival. While the Sanyi Wood Sculpture Museum, the festival's main venue, can be visited year round, the festival has numerous attractive activities at other sites that allow you to see master carvers at work and even do some woodcarving yourself. While in the area, be sure to go on an unforgettable rail-bike ride on a decommissioned railway line starting at quaint Shengxing Railway Station.
Sanyi Wood Sculpture Museum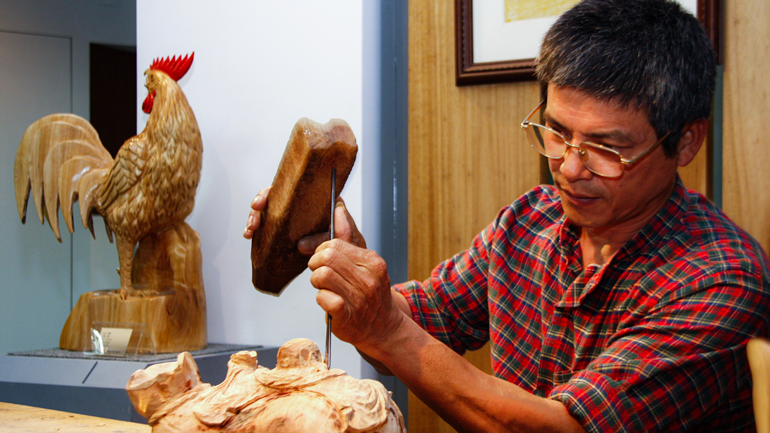 [2020]
October
1 ~11
/
Yunlin County
Yunlin International Puppet Theater Festival
雲林國際偶戲節
Staged annually since 1999, the Yunlin International Puppet Theater Festival is a great gathering of puppet-theater lovers young and old. The festival takes place in Yunlin County's Huwei Township, known as Taiwan's center of puppet theater, and neighboring Douliu Township. Last year, local and foreign troupes conducted around 100 puppet performances, entertaining the crowds with a wide range of puppet drama. Apart from the performances, visitors can enjoy a host of other activities, including exhibitions and DIY workshops.
Yunlin International Puppet Theater Art Festival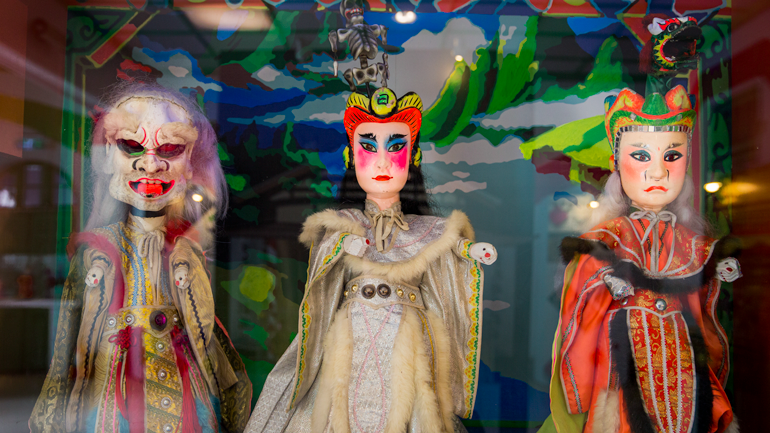 [2020]
October
2 ~ December 20
/
Miaoli County
Miaobei Arts Festival
苗北藝術節

[2021]
October
2~ 3
/
Taipei City
Nuit Blanche Taipei
臺北白晝之夜
Taipei's version of the annual nighttime arts festival Nuit Blanche was first staged in 2016 after the city government was invited to host a local edition of the event by the Bureau Français de Taipei, which represents France's interests in Taiwan. Since the first-ever Nuit Blanche (2001 in Paris, France), similar events have been organized in well over 100 cities around the world. It's a fun celebration of the arts jam-packed with exciting street theater, music, and dance performances, sophisticated light and laser shows, light-art sculptures, and much interaction between performers and revelers to ensure all have a great time.
Taipei City Department of Cultural Affairs
[2017] October 7 ~ 15 / Taichung City
Taichung Jazz Festival
臺中爵士音樂節
Taichung in central Taiwan, the island's third-largest city, is justifiably called by many a city of culture. It is known for its excellent museums, such as the National Taiwan Museum of Fine Arts, and premier venues for cultural performances, such as the world-class National Taichung Theater. For more than a decade the annual Taichung Jazz Festival has been setting the tone for the city's cultural vibe. The main stage is set up in Civic Square in the center of the city, a large square-shaped park surrounded by modern high-rises. Music lovers flock here to take in open-air performances by local jazz troupes and well-known jazz artists from abroad. The Calligraphy Greenway, a popular pedestrian area connected to Civic Square, is the festival's other key performance venue.
Taichung Jazz Festival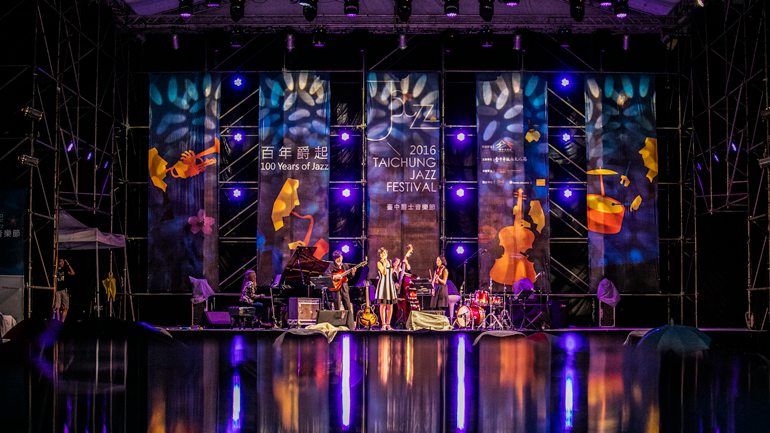 [2020]
October 9~18 / Nantou County
Nantou Global Tea Expo
南投世界茶業博覽會
Nantou County in central Taiwan is an important tea-growing region, with tea plantations covering large areas of land and tea farmers producing a wide variety of excellent teas. The annual Nantou Global Tea Expo is the perfect event for learning more about this local industry and sampling the best teas available. The expo has been staged 10 times to date, attracting many a tea lover eager to find and buy new selections just to his or her liking. Having tea farmers showcasing their products in one place at the same time makes the tea purchase convenient, educational, and highly enjoyable. For travelers that do not necessarily intend to buy anything, there is also a rich cultural program with tea-themed performances put on for entertainment. Nantou Global Tea Expo (Chinese)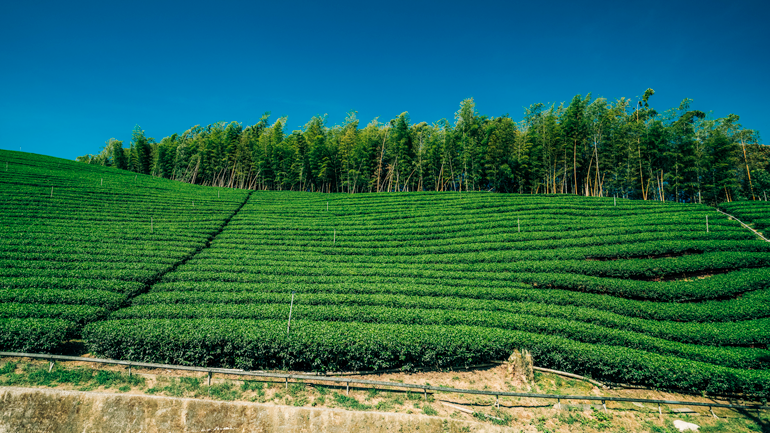 [2019] October 18 ~ 20 / Taipei City
World Music Festival
世界音樂節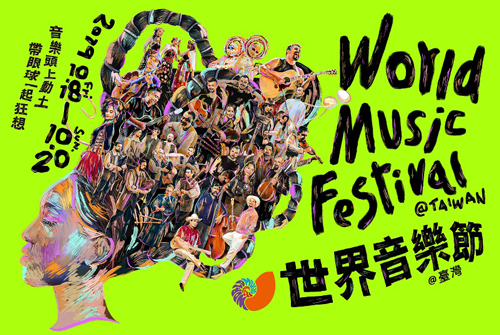 [2019]
October 18~21
/ Taipei City
ART Taipei
臺北國際藝術博覽會
Art Taipei is an important annual event for art lovers in East Asia. Held for the first time in 1992, the fair is organized by Taiwan's Ministry of Culture and the Taiwan Art Gallery Association. In 2018, works from 135 galleries in 13 countries, including outstanding examples of contemporary art, were presented to professional buyers and the general public. Each year the event also includes themed exhibitions, art salons, lectures, and guided tours.
Art Taipei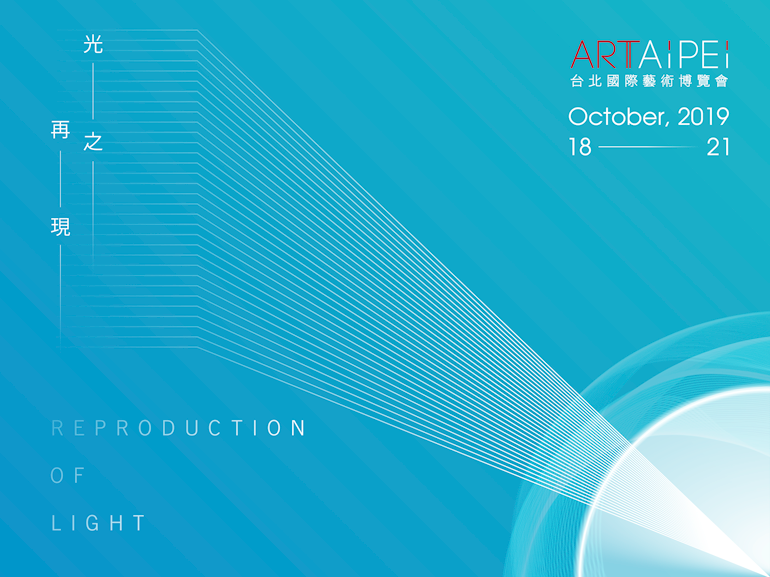 [2020]
October 31 ~ November 22
/
Taoyuan City
Taoyuan Flower Festival
桃園花彩節
Website: www.2020tff.com.tw
[2020]
October 24~25
/
Miaoli County
Kite Culture and Hakka Food Festival
苗栗國際風箏節暨客家美食
Hosted by the Miaoli City Office
Taking place at Miaoli Riverside Park
15 kite-flying teams from around
More than 1,000 kites
Focus on Hakka culture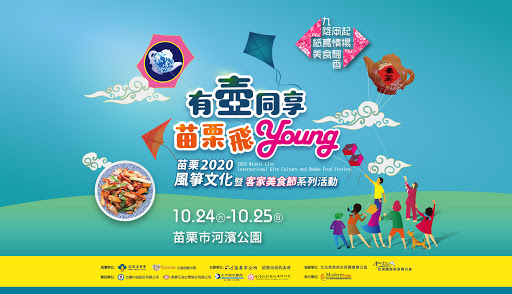 NOVEMBER
[2021]
November / New Taipei City
The Silver Grass Festival of Caoling Historic Trail
草嶺古道芒花季
The global pandemic has significantly disrupted Taiwan's festival and event calendar this year, but it's safe to say that celebrations of nature's beauty are being affected the least. In November the slopes of many a mountain in northern Taiwan will appear even prettier than during other times of the year, with their tall silvergrass blooming and its feather-like flowers gently swaying in the wind. This is a great time to go for a hike in Yangmingshan National Park or along the Caoling Historic Trail on the Northeast Coast, both known for the abundance of silvergrass covering their mountain slopes.
Northeast Coast and Yilan Coast National Scenic Area
[2021]
November ~ December
/
Taichung City
Xinshe Flower Festival
新社花海節
Large fields of flowers are commonly described in Taiwan as "seas of flowers," and there are many locations around the island where you can enjoy these feasts for the eye throughout the seasons. Perhaps Taiwan's best flower-theme event featuring seas of flowers is the Xinshe Flower Festival in Taichung, held at the end of each year on a 40-hectare farm operated by the Taiwan Seed Improvement and Propagation Station. The vast colorful fields of numerous types of flowers are perfect backdrops for photo taking. Visitors also have ample opportunity to get to know other types of Xinshe produce as well, try local specialties, and visit other tourist attractions in the area.
2020 Festival Site
Taichung Tourism and Travel Bureau
[2021]
November 1 ~ 30 / Tainan City
Kunshen Wangye's Salt for Peace Festival
鯤鯓王平安鹽祭
For more than 300 years, producing salt from seawater was an important industry in the southwest of Taiwan. The industry ceased to exist in 2002, after Taiwan's WTO entry, but the Jingzaijiao Tile-paved Salt Fields in Tainan City's Beimen District remain in place as a popular tourist attraction. In 2004, the annual Kunshen Wangye's Salt for Peace Festival was held for the first time by the Southwest Coast National Scenic Area Administration to celebrate the old industry and to highlight the region's traditional beliefs and rituals related to salt. Activities take place at the salt fields and at the Nankunshen Daitian Temple (about 5km away), including a procession between the two places, captivating dragon dances, and the giveaway of thousands of auspicious sachets filled with salt.
Southwest Coast National Scenic Area
[2020]
November 1
/
Penghu County
Gaillardia Islands Penghu Cross-Sea Marathon
菊島澎湖跨海馬拉松
Offering mostly flat terrain, but strong winds and strong sunshine; the conditions for road running on the islands of Penghu are a mixed bag. Taking on a challenge is a matter of course for marathon runners, and a unique route intrigues many, making the annual Penghu Cross-Sea Marathon one of the most attractive runs on Taiwan's tightly packed road run calendar. The "Cross-Sea" part of the name refers to the traverse of three sea-crossing bridges that connect Penghu's main islands. The race starts close to the southwestern tip of Xiyu Island and ends in Magong City on Penghu Main Island, on the way traversing the islands of Baisha and Zhongtun. Penghu National Scenic Area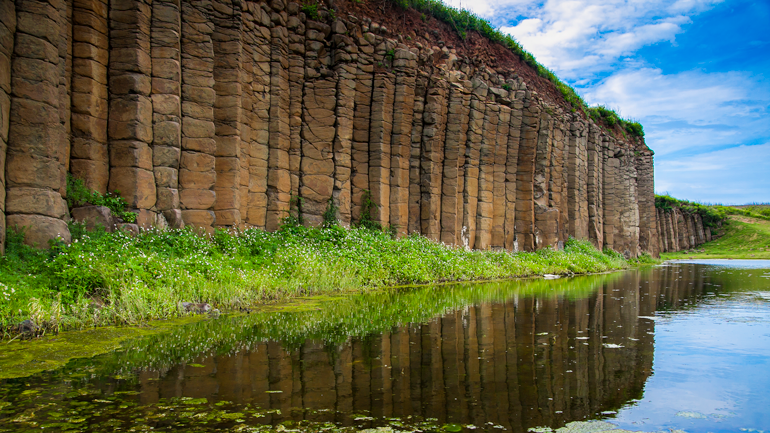 [2020]
November 1 ~ 30 / Taipei City
Loving in Guandu – Flowering Your Happiness
愛戀關渡—花現幸福
The Taipei City Government is cooperating with businesses in the Guandu Plain area on the northern bank of the Keelung River, staging a flower festival during the month of November. During this time of the year, flower lovers come here to enjoy fields filled with strikingly colorful flowers, including the garden cosmos, sulfur cosmos, zinnia, and sunflower. You can also see the beautiful Guanyin Mountain and the magnificent Datun and Qixing mountains in the far distance. With the bikeway along the Keelung River passing right by the fields, combining flower gazing with a YouBike bicycle jaunt is highly recommended. During the time of the festival you can also take advantage of a shuttle bus service between MRT Qilian Station and the flower fields.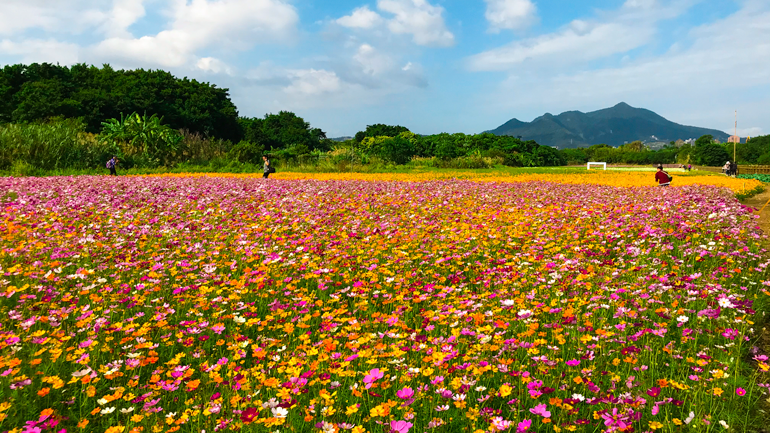 [2019]
November 16~17
/
Kaohsiung City
Kaohsiung Lion Dance Festival
高雄戲獅甲
This exciting event, which takes place once every two years, brings together the best lion dance performers from Taiwan and Chinese communities abroad. In 2017, 10 groups from Malaysia, Indonesia, Hong Kong, Singapore, Mainland China, and Taiwan competed against each other. The competition takes place at two separate venues, the Kaohsiung International Swimming Pool and the Kaohsiung Arena, the participants performing acrobatic moves on high poles placed in the swimming pool and above the arena floor, respectively.
Kaohsiung Travel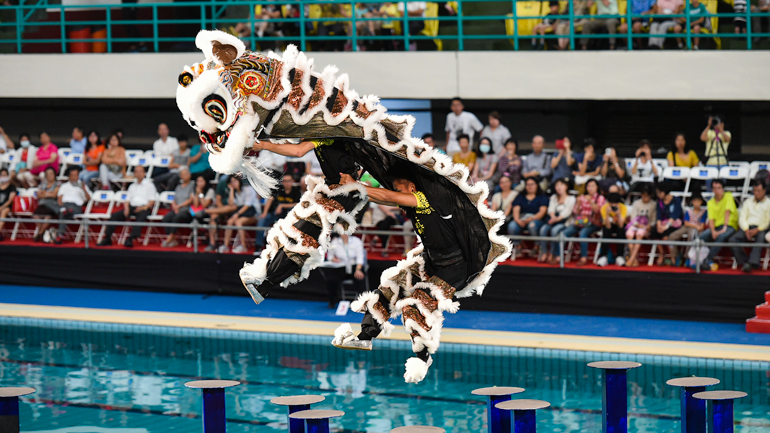 [2020]
November 18~22 / Taitung County
Taiwan Open of Surfing
臺灣國際衝浪公開賽
In recent years, the tiny fishing harbor at Jinzun in Taitung County has become an international traveler hotspot. It's not the harbor itself that draws – mostly young – people from around the world, but the pebble beach and sea area just to the north of it, where surfers find perfect conditions for riding the waves. In autumn and winter, ideal surfing swells are created outside the harbor's dyke thanks to the northeast monsoon. The Taiwan Open of Surfing will be held for the tenth time at Jinzun this year, with highly talented surfers expected to put on a marvelous show once again.
Taiwan Open of Surfing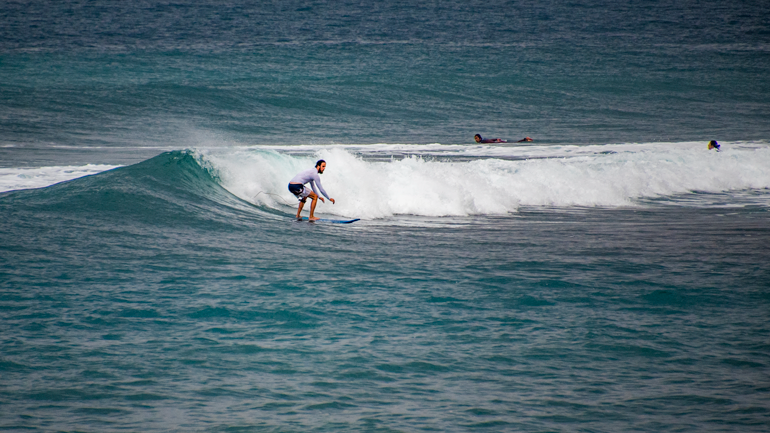 [2020] November 18 ~ December 20 / Taipei City
Roar Now! Bangkah
萬華大熱鬧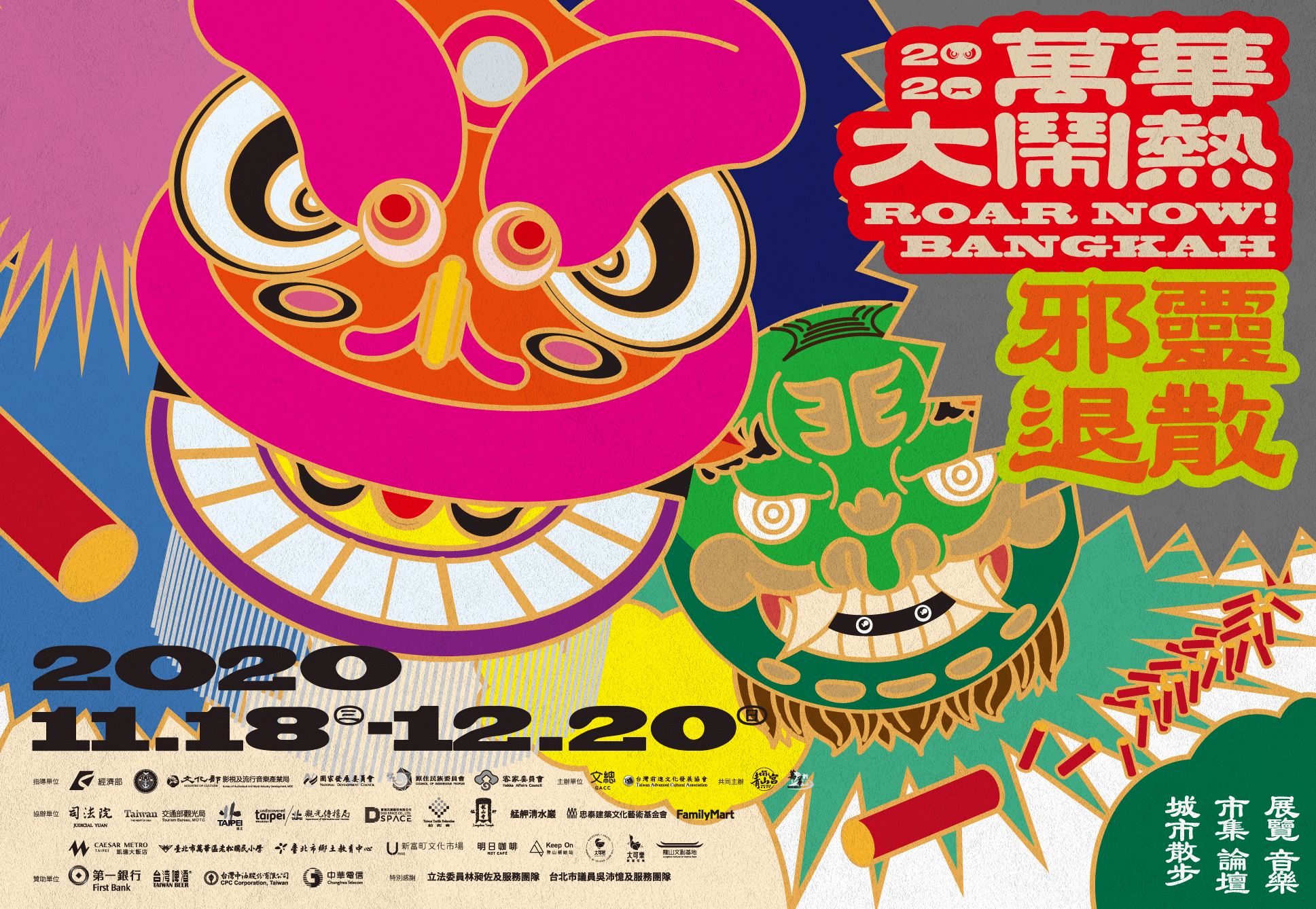 [2020] November 21 ~ 22/ Taipei City
Exit Music Festival
台北出口音樂節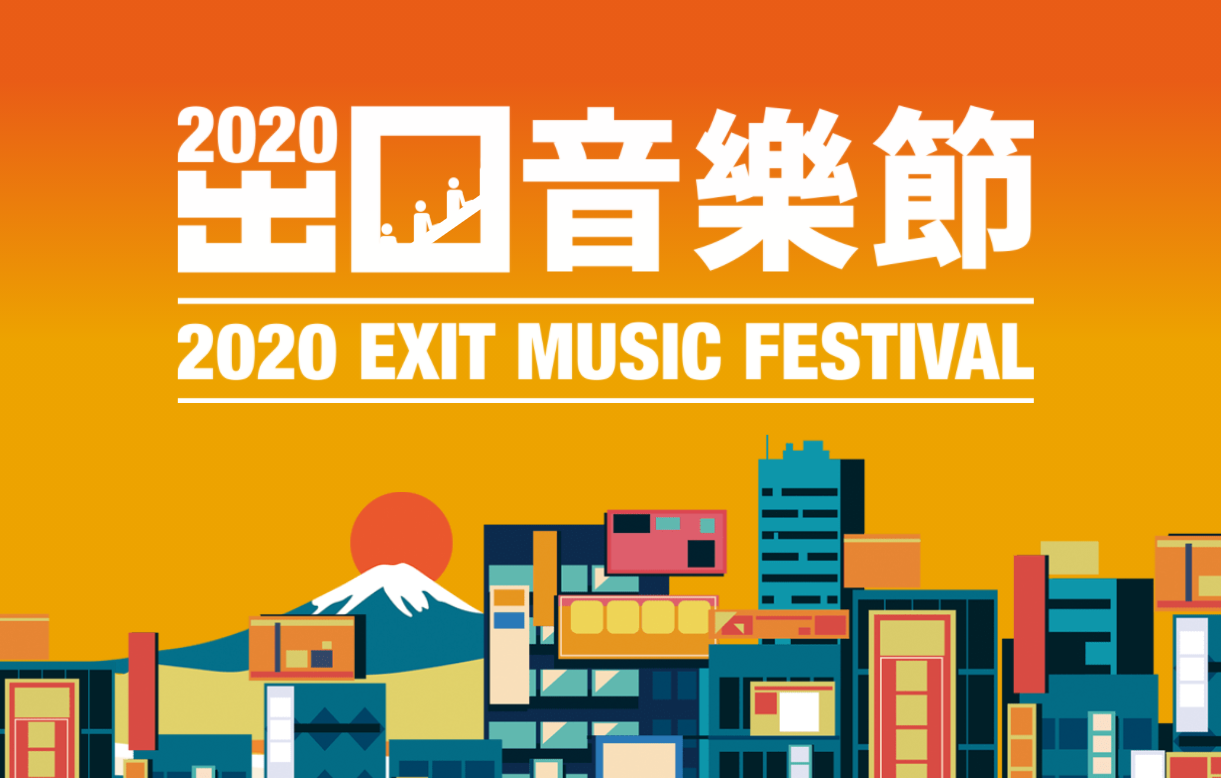 Shilin Residence Chrysanthemum Show
士林官邸菊展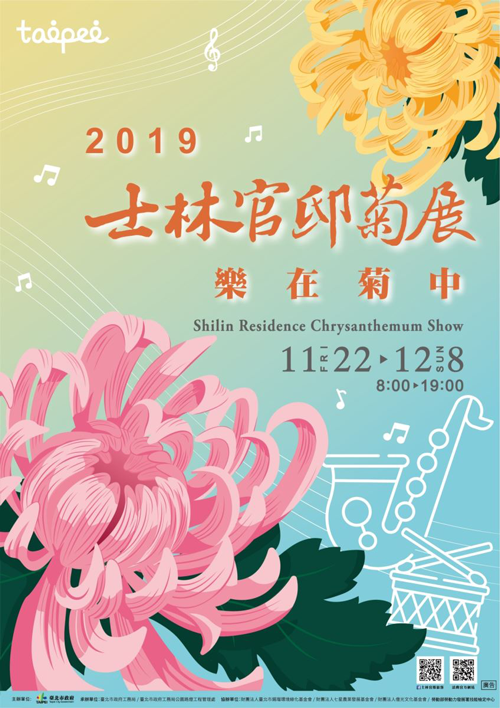 [2017] November ~ December / New Taipei City
Christmasland in New Taipei City
新北市歡樂耶誕城
Where can you experience a happy big dose of Christmas spirit in Taipei come December? While in Western countries Christmas is for many the most important festival of the year, in Taiwan, where followers of the Christian faith make up only about 4.5% of the population, it is naturally of lesser importance. There is, however, one big-time Christmas-themed event, Christmasland in Banqiao District, New Taipei City. The center of attention each year is a giant artificial Christmas tree, illuminated with a sophisticated light and imagery show. Last year the façade of the New Taipei City government building also served as a gigantic canvas for an entertaining animation show.
New Taipei City Travel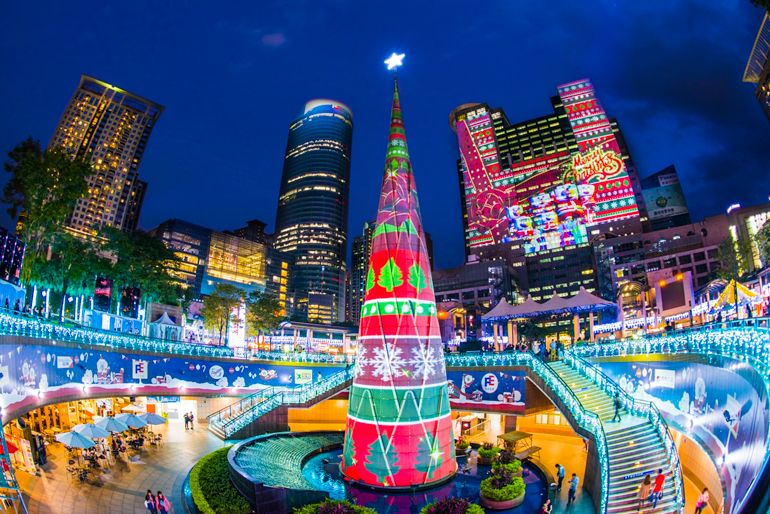 DECEMBER
[2018]
December / Pingtung County
Pingtung Wanjin Christmas Festival
屏東萬金聖誕季
Located in the deep countryside of Pingtung County in southern Taiwan, Wanchin Church would not look out of place in a Mexican village. The first edition was built in 1863 by monks of the Dominican Order, and it was rebuilt in 1870 in Spanish fortress architectural style after the original structure was destroyed in an earthquake. In the days leading up to Christmas each year, the church is colorfully illuminated and the street and plaza in front of it beautifully decorated, attracting large numbers of visitors in search of a unique Christmas atmosphere. When visiting the township where the church is located, be sure to try the famous Wanluan pig trotters, a specialty of the area.
Pingtung County Government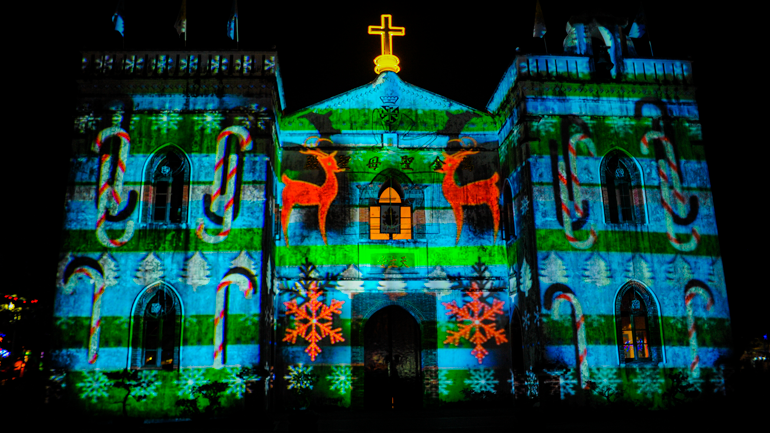 [2018]
December 5 / Taipei City
Qingshan King Festival
青山王祭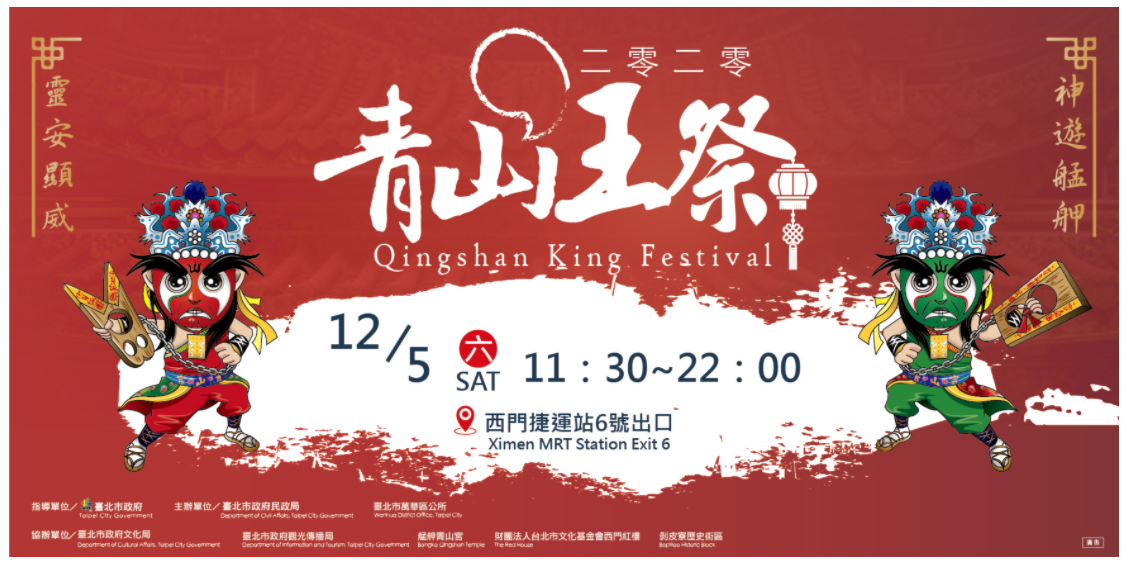 December 17 ~ January 2 / Chiayi City
Chiayi City International Band Festival
嘉義市國際管樂節
First staged in 1993, this year's will be the 30th edition of the Chiayi City International Band Festival, the most anticipated cultural extravaganza in the city each year. Organized by the city government, the festival has a rich program that includes a street parade, a grand evening show, indoor and outdoor concerts, a brass band theater, and other events centered on marching band music. Because of the ongoing pandemic, this year there will likely be no foreign troupes participating; individual conductors and musicians from abroad are being invited instead to provide continuance with two important parts of the festival: international cultural exchange and joint performances by local and foreign musicians.
Chiayi City Government
[2020]
December 20 / Taipei City
Taipei Marathon
臺北馬拉松
Just a few days before Christmas, which in Taipei means mild temperatures that are perfect for road running, the Taipei Marathon takes place in the heart of the capital. This is for many local athletes the highlight of the annual race calendar, and entry slots can be hard to come by, with the number of participants in the full marathon limited to 8,000 runners; 20,000 are allowed to run the half-marathon. The races start and end at Taipei City Hall, with the route following along some of the city's main thoroughfares.
Taipei Marathon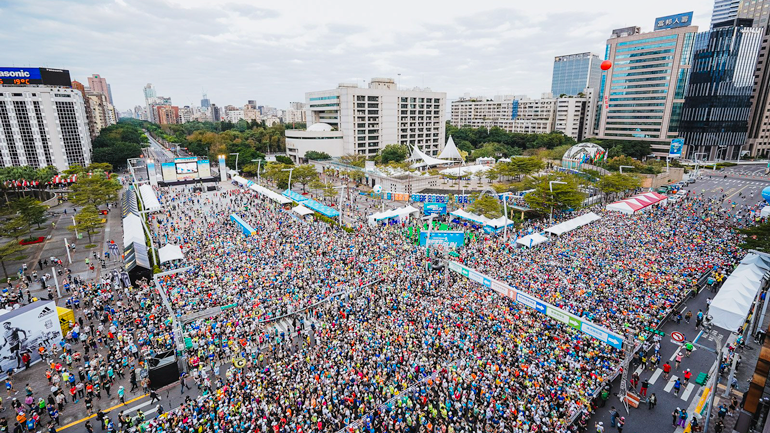 [2020]
December 31 / Taipei City
New Year's Eve Celebreation
臺北最HIGH新年城-跨年晚會
Around the world, the New Year's Eve end of the year is celebrated with a countdown and fireworks, and Taiwan is no exception. The most spectacular of these pyrotechnic shows on the island is without a doubt the one that makes the sky-reaching Taipei 101 tower erupt in a sea of sparkling and exploding lights. The fireworks display is accompanied by a high-tech LED display on one of the giant faces of the city's towering landmark. Throughout the evening lead-up to the spectacular, the crowds are entertained by some of the best-known and most popular local music artists.
Undiscovered Taipei