Living the Dream on Little Liuqiu Island
TEXT / OWAIN MCKIMM
PHOTOS / CHEN CHENG-KUO, RAY KO

Quitting the rat race to live on a tropical island is many a city worker's dream. Few, however, ever find the courage to truly make the leap and leave the creature comforts of life in the big city. California native Ray Ko is one of the few who have done exactly that. After discovering a love of freediving after decades in the finance industry, Ko traded in his trading software for a pair of flippers and relocated to Xiao Liuqiu (Little Liuqiu), a small island of just 13,000 people off the southwest coast of Taiwan. He now teaches freediving under the moniker Freedive Nomad.
As a former financier, Ko is no stranger to living and working in Asia. Since 1996 he has spent several stints in the region. As a trader for a multinational investment bank, he moved between Taipei and Hong Kong. Though the job certainly had its perks, for Ko, a twenty-plus-year veteran of the industry, it had begun to lose its allure. "I was chained to my desk, basically helping people push money around the world; there wasn't really joy in it," he says. It was time for a change. The Universe seemed to agree. Soon after beginning his third stint in Taipei in 2019, the bank he was working for entered a difficult period and Ko was laid off. Fortunately, however, a few months earlier he had discovered the passion that would become his future calling: freediving.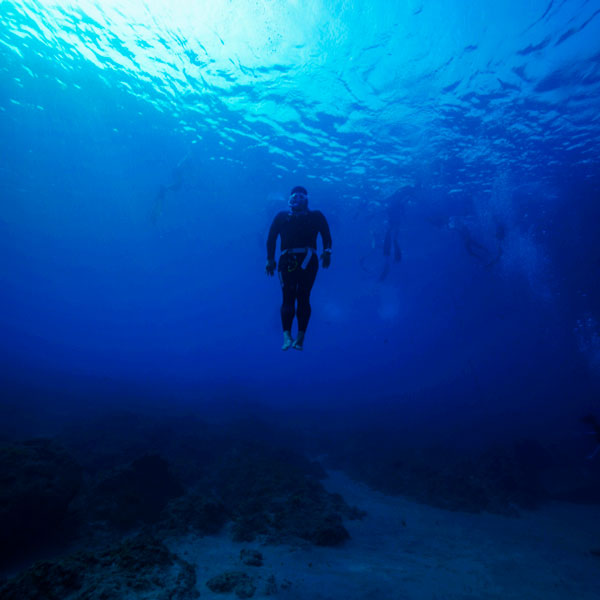 While he had always had an interest in freediving, which stemmed from having seen the film The Big Blue as a teenager, it had never occurred to him that he could actually study it. "In 2017, I was up for a move to Singapore. I was researching things to do there and freediving came up, and it suddenly dawned on me that it was something I could actually learn." After that move fell through and he came to Taiwan in 2019, he found an instructor, and passed two freediving courses (which enabled him to hold his breath for 2 minutes and 45 seconds and dive to a depth of 24m). He became convinced that freediving was something he wanted to do long-term. "I love the ocean. I've done surfing, ocean swimming, scuba, long-distance ocean swimming, but I'd never found anything that I felt was truly it for me. Freediving gave me that very visceral feeling: this is it," he says. A month after passing his second course, he was laid off from his banking job. That was all the encouragement he needed. It was straight to the small island of Gili Air in Indonesia to take the advanced courses needed to become a qualified freediving instructor.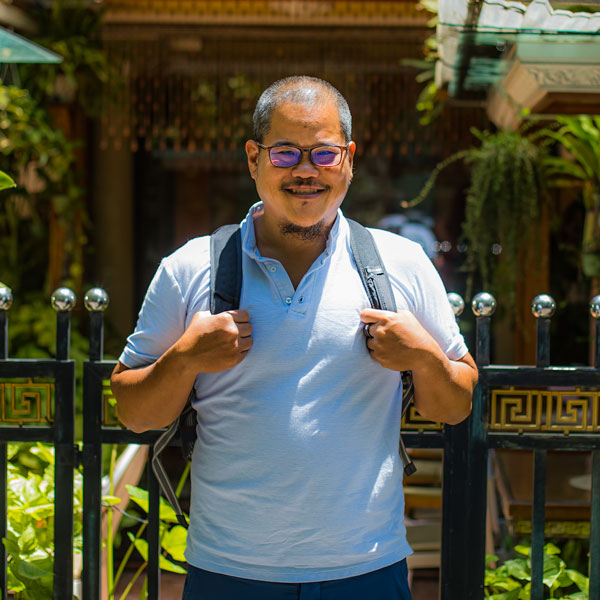 In early 2020, back in the States, Ko and his wife began drawing up plans for their new nomadic lifestyle. "The name I chose for myself as a teacher is Freedive Nomad, because I've always dreamed of living that digital-nomad lifestyle. For a long time I'd been held to one place because of my job and family obligations, and so I wanted freediving to be a way for me to see the world." Plans to visit Mexico and Europe, however, were ultimately thwarted by the COVID-19 outbreak. So in the fall of 2020 – having gotten a taste for small-island life while training in Indonesia – Ko and his wife decided to ride out the pandemic in Taiwan, setting up shop on Xiao Liuqiu, one of Taiwan's offshore islands known for its burgeoning freediving scene.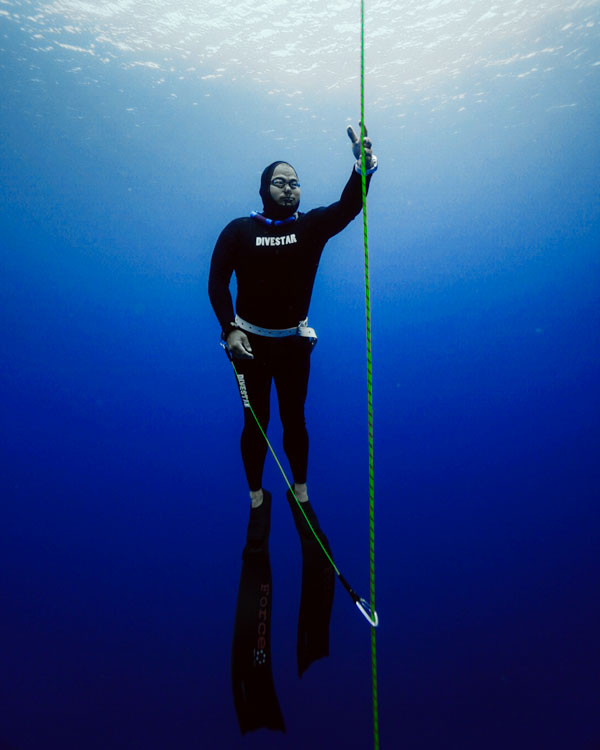 Freediving in Taiwan
The popularity of freediving as a pastime in Taiwan has shot up in recent years, and freediving spots and centers can now be found in various locations: at Chaojing Park and Longdong Bay on Taiwan's Northeast Coast; on Green Island and Lanyu (Orchid Island) off the southeast coast; on Xiao Liuqiu in the southwest; and at the popular surf town of Kending in the far south. The city of Taichung, halfway down Taiwan's west coast, even has a hotel (Divecube City Diving & Hotel; www.divecube.com.tw) with the second-deepest dive pool in Asia at 21m (the deepest, 26m, is in South Korea). On Xiao Liuqiu, hundreds of freedivers visit every weekend to dive among the island's colorful coral reefs and see the many sea turtles that call its clear blue waters home.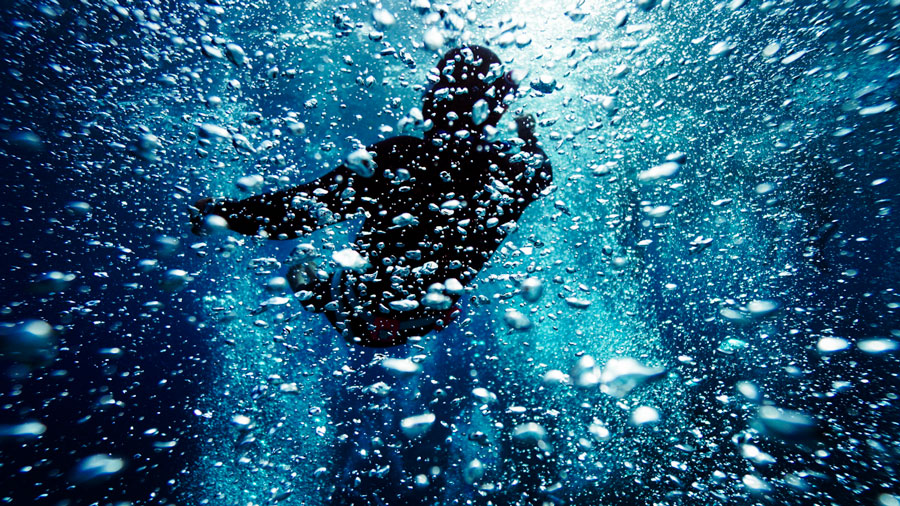 Ko suspects that this surge in popularity is in no small part due to with social media: "The underwater photos you can take when freediving look so elegant. You don't have the cumbersome gear that you do with scuba diving, and the long fins that we use for freediving really elongate the body." But while people may sign up for the Instagram ops, they likely stay for the mental peace that the sport encourages and, indeed, necessitates to progress. In fact, even the allure of marine life seems to become less and less important after a while. "About 90% of the marine life that people want to see, when they're doing activities like scuba diving, are between the surface and 18m below. So after you pass your second freediving course, you're already diving deeper than that; that's not what attracts you anymore."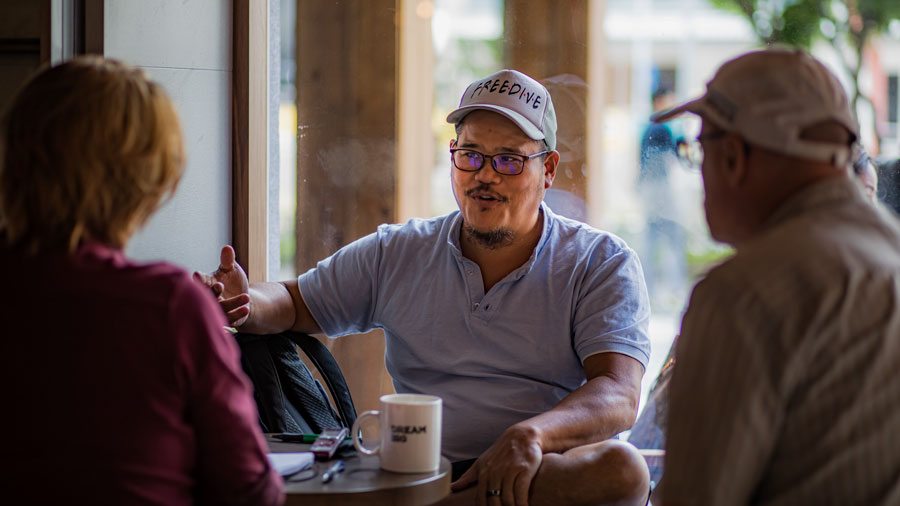 Indeed, the way Ko describes freediving is more akin to yoga than an extreme sport: "If you're diving for depth, you really have to put your mind into a meditative flow state; you have to relax every muscle in your body, and bring your heart rate down low so you consume as little oxygen as possible. Progression in freediving is progression in your ability to relax." When in such a state, he adds, stress, fear, and even pain cease to exist.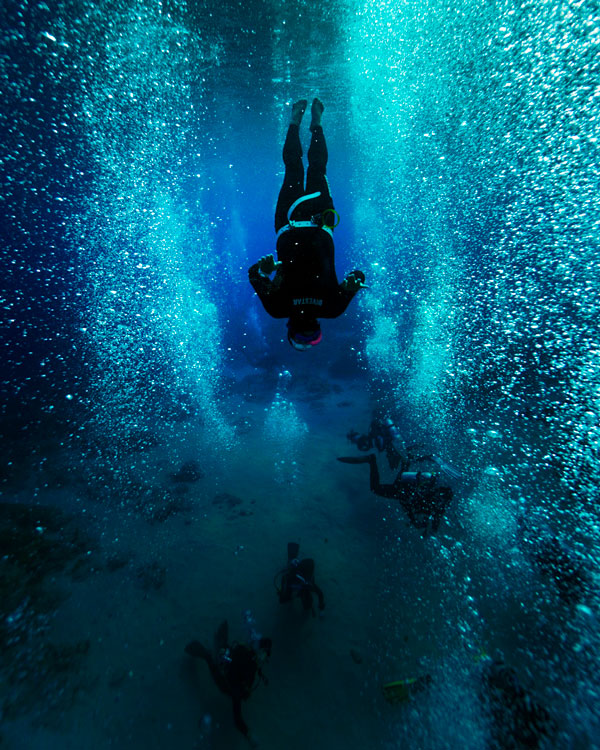 However, that isn't to say that the practice does not have its risks – the perils of diving at such depths and for such durations unassisted are hopefully self-evident. But Ko is passionate that those risks are minimized if one has proper training. "My advice for anyone considering freediving is to take a freediving course," he says. "The ocean is fickle and is a risk. But I don't feel scared because I know what the risks are. With the risks minimized I can accept the small risks. That's what taking a freediving course will teach you: how to avoid the risks and what to do in case those risks do materialize." Even simple things such as the rule never to freedive with a snorkel in your mouth (if you pass out, the snorkel will allow water to rush into your lungs, compromising your body's automatic reaction to close your airways) or do freediving or breath-holding in the water alone can be instrumental in avoiding tragedy. "Whenever I hear of a freediver getting into trouble," Ko says, "it's almost always an untrained diver. Freediving can be dangerous if you don't know what you are doing (never taken a course), but it is relatively safe if you do."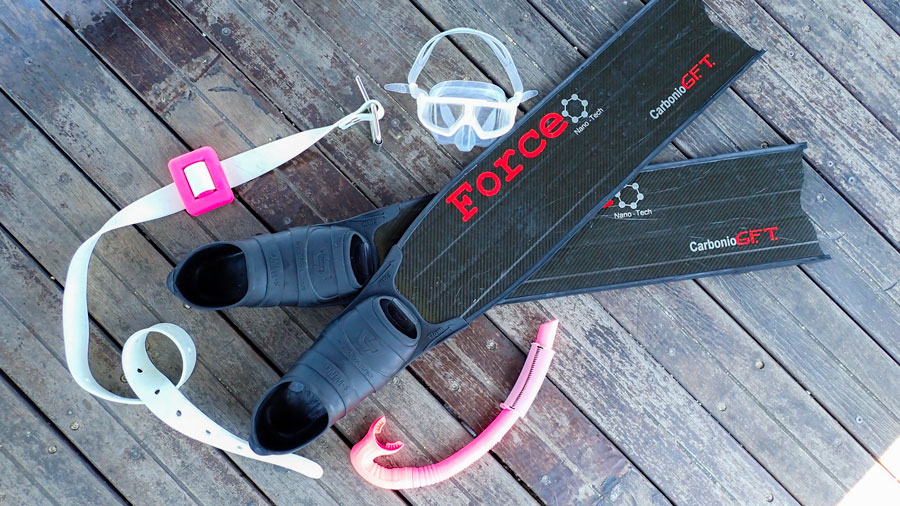 As someone who used to work a regular city-job schedule and knows how difficult getting time off can be, Ko's own approach to teaching freediving is based on making his courses as accessible as possible while also giving students the proper amount of attention. Though most freedive coaches allow classes of four, Ko has a maximum limit of two. He is also flexible in terms of location, allowing students to complete the theory part of their course online and traveling to Taipei himself to do the pool session, with students only needing to travel to Xiao Liuqiu for the open-water portion of the course. Ko's aim, he says, is to challenge misconceptions about freediving, to challenge the mental block that many have about pursuing the sport: "My last student was adamant that she wouldn't be able to hold her breath for more than a minute, and I was able to teach her to do it. To see the joy in my students' eyes when they achieve things they thought were impossible is an amazing thing."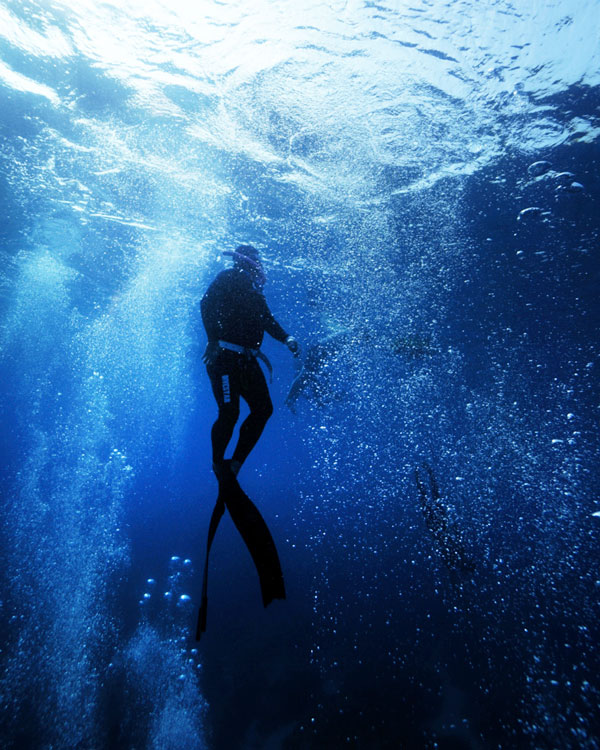 More Info
You can find more info about freediving in general and diving in Xiao Liuqiu in particular on Ko's website.
While a full freedive course is highly recommended, a free safety course is available here.