Foreign Surf-Cuisine Lovers Will Feel Right at Home in Taiwan
TEXT / HAN CHEUNG
PHOTOS / VISION

With each resident consuming an average of 30kg of seafood per year, the island of Taiwan is a bona fide paradise for diners who enjoy feasting on marine catch. From beloved snacks such as oyster omelets at a night market to sashimi at a high-end Japanese bar, visitors can enjoy saltwater produce in all shapes and forms all across the island, which is famed for its diverse cuisine. Eat your way through Taipei's impressive array of offerings or head out to explore the eateries at one of Taiwan's many charming fishing ports, where you can enjoy all sorts of regional and seasonal specialties while breathing in the local history.
One of my favorite day-trips from Taipei is to Daxi Fishing Harbor on the northern coast of Yilan County. It's easily accessible by bus, train, or car. I prefer heading first to Dali, another fishing village to its north, and from there hiking the mesmerizing Taoyuan Valley Trail to Daxi. The highlight of my stay is always sampling the fresh-caught seafood hauled in by the bright-colored fishing vessels that line the bustling harbor.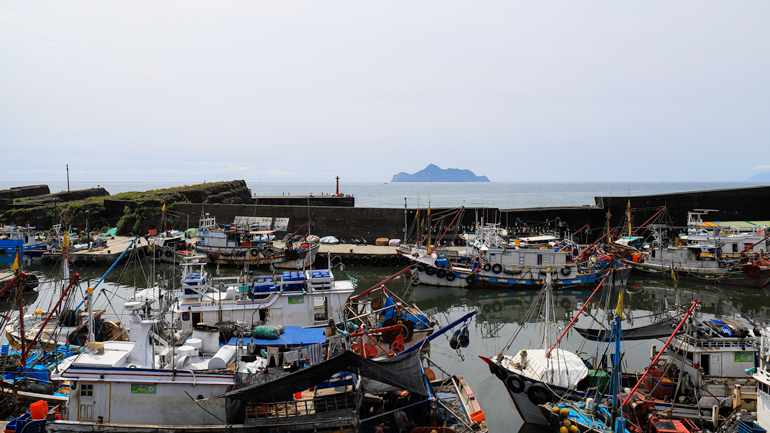 From grilled rosy sea bass to steamed lobster to marinated barnacles, sautéed clams, and shrimp fried rice, I have yet to leave Daxi with my stomach disappointed. A cold Taiwan Beer makes the meal complete.
Wherever you are in Taiwan, as long as you're near the coast you are likely to find a fishing harbor like Daxi – or a larger one – within reach, where you can buy your own seafood ingredients from a vibrant fish market, a stroll through which is a worthy experience in itself. In addition to the lively atmosphere, you'll come across a dizzying array of sea creatures, many of which you've probably never seen before. Most of these locales boast multiple live-seafood restaurants lining quaint streets, selling different local specialties according to season. Some will take the produce you buy at the market and whip up a delicious feast. It's worth staying a while at these harbors to watch the non-stop activity as people unload their catch, repaint their boats, repair their nets, and engage in other work.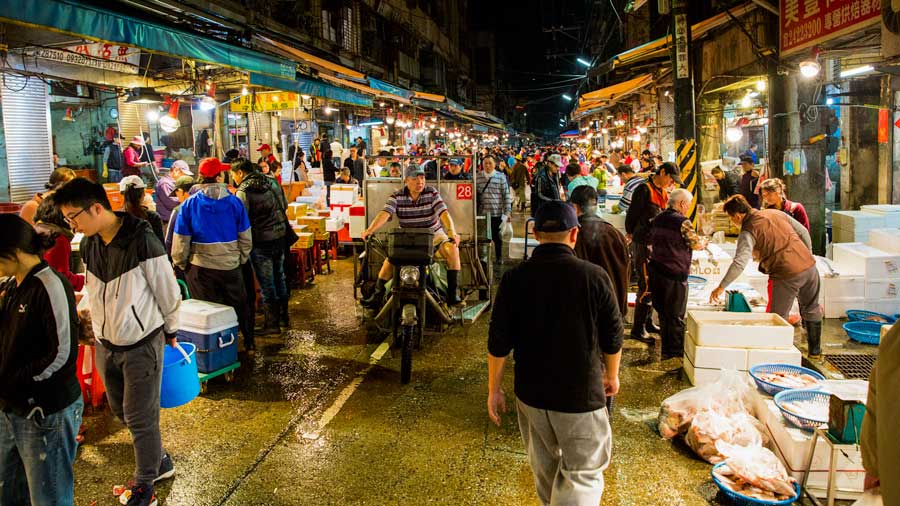 One of the best things about Taiwan is that, as an island, seafood is an essential part of the local cuisine – excellent fresh-catch seafood restaurants are readily available in big cities like Taipei and Kaohsiung where diners pick out what they want from large tanks. Japanese cuisine is also immensely popular, from sushi-on-the-go places at metro stations to conveyor belt restaurants to upscale sashimi bars. If you visit a night market, you'll notice that marine bounty is also ubiquitous among the street snack offerings. You can even give indoor recreational shrimp fishing a whirl; the staff of these establishments will cook your catch for you right away.
In addition to local enjoyment, Taiwan has a massive seafood export industry, shipping over US$1.3 billion of produce per year. Due to overfishing, experts have been urging people to eat locally and seasonally as well as consuming the entire fish instead of just fillets. Before making a purchase, try to find out more about where your ingredients come from, and how they've been caught.
Introduction to Different Styles of Seafood, Restaurants
Addiction Aquatic Development
If you're in Taipei, this is the place to go if you have a hankering for seafood. Touted as a dream come true for seafood aficionados, the place is like a marine produce mall. It is divided into 10 sections, including a live wholesale seafood market, stand-up sushi bar, hotpot joint, charcoal-grilled barbecue spot, supermarket selling fresh and cooked morsels, and the latest addition – the fine-dining establishment Trésors de la Mer.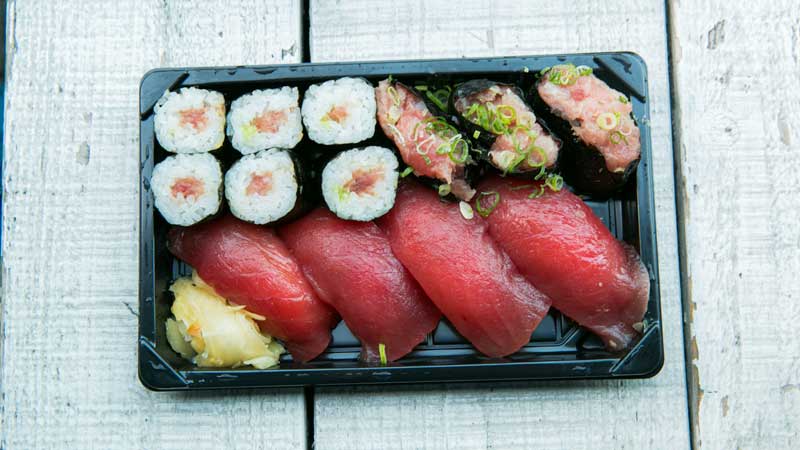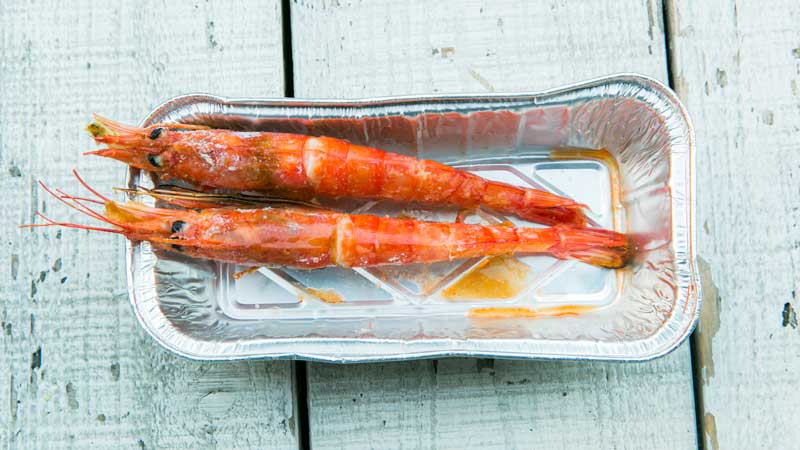 Addiction Aquatic Development (上引水產-樂烹鍋物)
Add: No. 18, Aly. 2, Ln. 410, Minzu E. Rd., Taipei City
(台北市民族東路410巷2弄18號)
Tel: (02) 2508-1268
Website
Smart Fish
This Chiayi mainstay has been serving up its famous fish head stew for three generations, starting from a roadside stall in 1953 to become one of the best-known restaurants in the city. Last year, the establishment was prominently featured in a segment of the Netflix series Street Food, in which current owner Grace Lin discusses how the restaurant has modernized without sacrificing traditional taste and quality. The fish of choice is the bighead carp, which is lightly coated with sweet potato flour, fried, and served with a rich soup topped with a special shacha sauce for an extra kick. This place also generally has long waits, so plan your visit accordingly.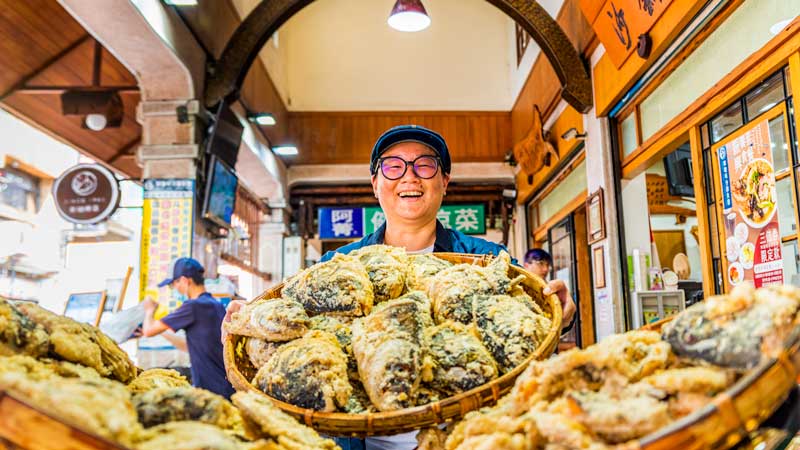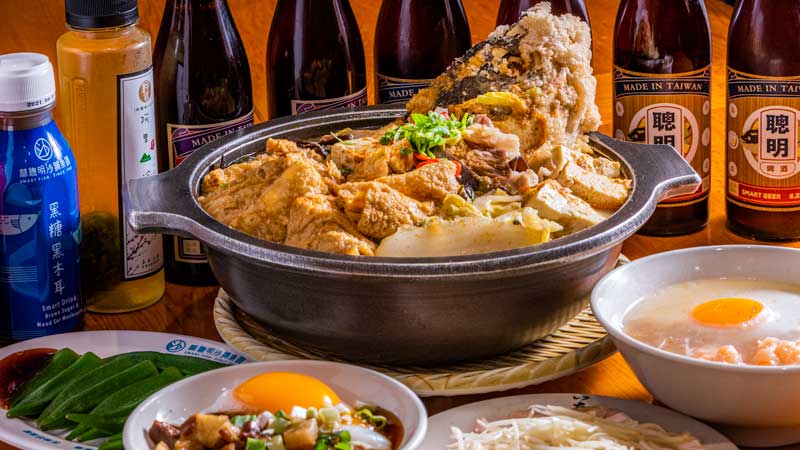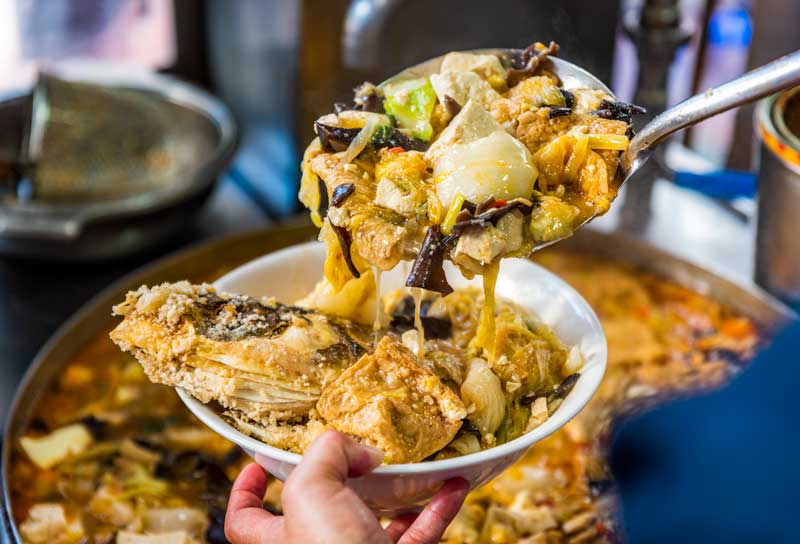 Smart Fish (林聰明砂鍋魚頭)
Add: No. 361, Zhongzheng Rd., East Dist., Chiayi City
(嘉義市民東區中正路361號)
Tel: (05) 227-0661
Website
Low-Cost Seafood at a Fishing Harbor
As mentioned earlier, the most cost-efficient way to enjoy fresh seafood is to head to one of the fishing harbors dotted along the coast. Many of them are quite picturesque and are steeped in history, and it's also an enlightening cultural experience to visit the bustling markets and learn about the local way of life. There are too many to list, but the bluefin tuna sashimi in Pingtung County's Donggang is a must-try in May and June, while the cuttlefish rice noodles at Mao'ao village on the Northeast Coast is also a favorite with island foodies.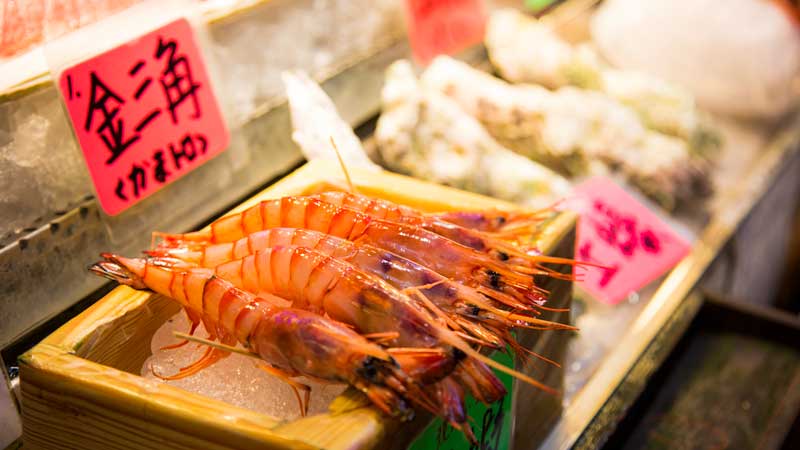 Fine Seafood
The variety of seafood available in Taiwan's harbor-side fish market is astonishing. If you are not sure what to buy in a market (or order in a seafood restaurant), it is advisable to consult with a local friend who knows his/her seafood. The marine harvest includes a wide selection of fish and cephalopods (squids, octopi, and cuttlefish), shellfish such as clams and oysters, and crustaceans (shrimp, crabs, and lobsters), as well as oddities like sea cucumbers, urchins, and various seaweeds.