Tourist-Popular Xiao Liuqiu, Just Off Taiwan's Southwest Coast
TEXT / RICK CHARETTE
PHOTOS / VISION

Just a short ferry ride off the coast of Pingtung County is Taiwan's only coral-reef island, not too big yet not too small, offering a bountiful harvest of recreational fun – breezy seafood barbecues, round-island scooter rides to unusual rock formations and other sights, snorkeling, diving, kayaking, and canoeing, intertidal-zone, semi-submarine, and glass-bottom boat tours, and much other fun in the tropical sun.
If you've been traveling around the Taiwan mainland a while and have got to feeling a bit of a landlubber with the thought of heading to sea, the little island of Xiao Liuqiu (Little Liuqiu) beckons. Made almost entirely of upraised coral, she lies just 14km off the mainland, south of the big-shouldered port city of Kaohsiung. Hop on one of the regular ferries at the tourism-oriented fishing-port town of Donggang (famed for its tuna!) and after a speedy and comfy 25-minute zip you're on the Good Ship Little Liuqiu.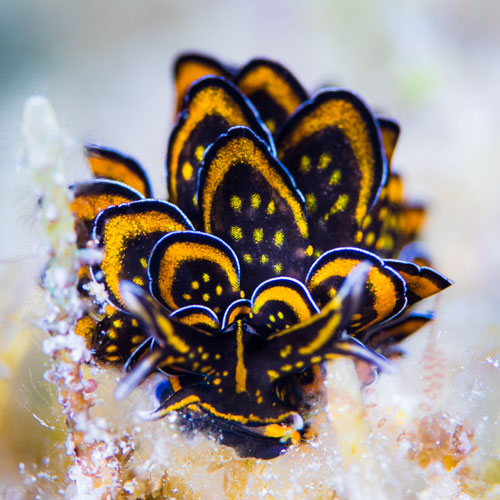 Why the "Good Ship" imagery? As you travel coast-side south from Kaohsiung she's often in view, to me looking like a great ship far off at anchor. Her beauty and easy access has brought steady tourist traffic, both overnighters and day-trippers, and facilities have been built up to match – notably homestays, scooter/bike-rental facilities, and tour-operator outfits for on-land/in-water/on-water fun.
Snorkeling/Scuba-Diving and Eco-Explorations
Despite its significant tourism traffic, Little Liuqiu is not a party island. Your nights will be quiet, wherever you are – even in the main harbor town – and partying is generally limited to gatherings with folks you know at the local eateries for things like outdoor BBQ, which star Liuqiu's inexpensive, high-quality marine catch. These eateries also do nighttime double-duty as pubs (no true bars/pubs here – eating comes first). During vacation periods scooter packs of merrymaking post-secondary students are also a ubiquitous sight on the few roads.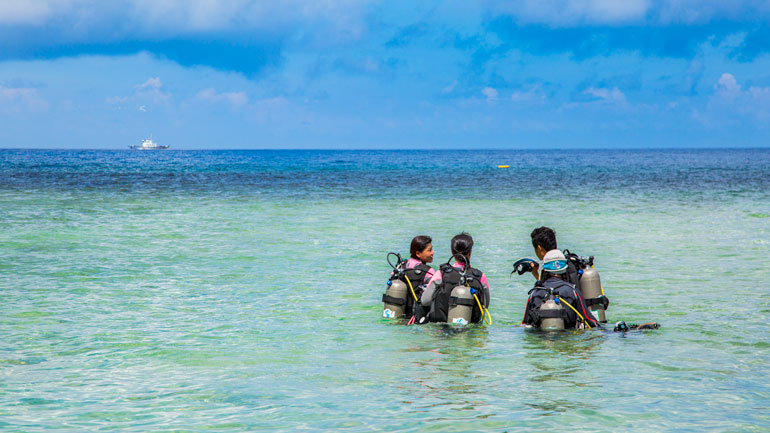 What most everyone is here for – save for the yearning for quiet and the young-romance explorations intimated at above – is admiration of Mother Nature's creativity. Your options are many, from guided snorkeling, free-diving, scuba-diving outings around coral reefs to daytime/nighttime tidal-zone eco-walkabout excursions to semi-submarine and glass-bottom boat eco-tours, stand-up paddleboarding, kayaking, and canoeing sessions.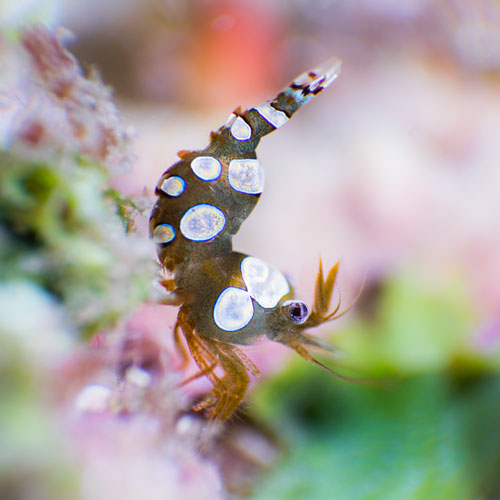 In truth, unless you get yourself wet out on or in the local waters, you cannot legitimately claim to have "done Liuqiu." And by "waters" we mean saltwater – this as said is an uplifted-coral island, most rainwater sinking right into the rock, and you won't be doing things like pond swimming or stream tracing. The warm and shallow island-surroundings waters make for splendidly pleasurable watersport forays, and the high eco-environmental quality means much color and guaranteed quantity satisfaction on your chosen eco-touring expeditions.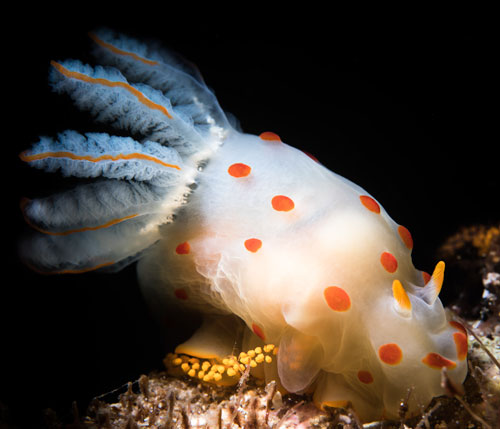 The various guided water-fun recreation operators are quality enterprises, and are vetted by the Taiwan Tourism Bureau. An info nugget you might want to take note of, however, is the fact that in online voting Discover Lamay (Chinese) is consistently rated right at the top. The operation offers sessions with certified guides for everyone from novices to seasoned snorkelers/divers, and provides all necessary equipment.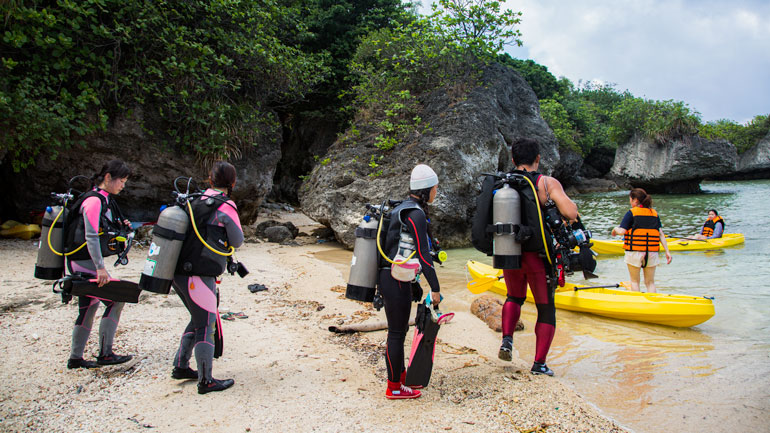 The island is defined by an intertidal foreshore that is ruggedly rocky and uneven, adorned with countless pools and trenches. Bluffs behind the foreshore are common, and there are small "sandy" beaches in various spots. Though primarily constructed of uplifted coral reef, Xiao Liuqiu is far from flat. The shallow inshore waters teem with subtropical sea creatures of mesmerizingly pleasing diversity of color, shape, and behavior.
Perhaps the most popular of the "sandy" beaches is at Geban Bay, dubbed "Venice Beach" by the locals. A key local sand ingredient is small, sharp coral fragments, making thick-sole footwear a very good idea. Pick up a handful and look through the rich mosaic of tiny shapes and colors for irregular five-pointed yellow stars. These are foraminifera, the shells of microscale organisms, each less than 1mm in diameter.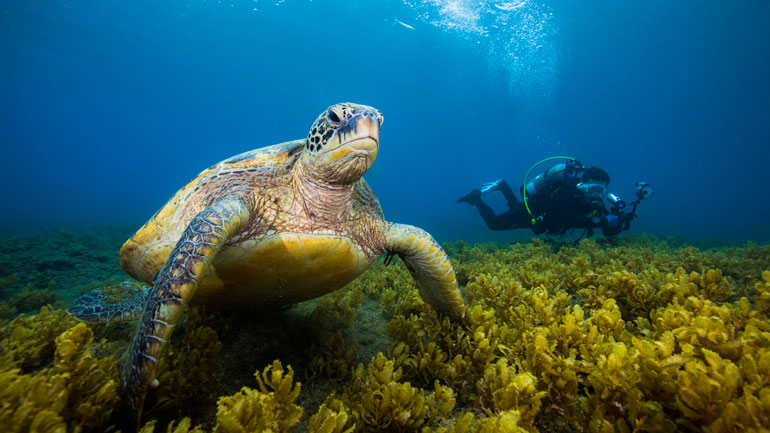 Local tourism authorities like to characterize pint-sized Xiao Liuqiu, just 6.8 sq. km. with a 12km coastline, as a "green sea turtle airport." About a hundred such turtles call the reefs around the island home, and between April and September shuttle to and from the island's small beaches and secluded rocky coves to lay their eggs. Your eco-tour guides of course know the best locations, and advise that as a general rule around eight in the morning and four in the afternoon are best for turtle-spotting.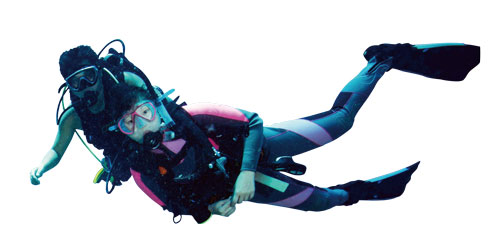 During intertidal-zone tours you'll be able to wade out quite a ways from dry land without the water coming up much over your ankles (neoprene wading boots on). Among the more unusual of the local bio-zone denizens your guide will point out will be black brittle starfish, black sea cucumbers, and sea hares. The last of these is a marine gastropod mollusc, named for prominent head protuberances (rhinophores) that resemble hare's ears. A sea hare's color corresponds with the color of the seaweed it eats, and thus at the same time serves as camouflage. When under attack it shoots a toxic purple ink that disorients its nemesis. Unless your guide gives you the go-ahead – don't be touchin' or pokin' nuthin'!
Round the Island on Two Wheels
While not all visitors will choose to head out on, in, or under the island's surrounding waters, pretty much all will sally forth on a round-island on-land sightseeing expedition. The majority of the sights to be taken in are found right along the well-paved, well-maintained ring road following the coastline. Most trippers will be on scooter/e-bicycle rentals, some on mini-bus tours, some on bicycle rentals, a very few hardy souls on foot. Rental outfits are readily found around the ferry pier in the main port town; if unsure, check in first at the portside Liuqiu Visitor Center. Here's a quick intro of the most popular stops:
The base of foliage-topped Vase Rock is submerged when the tide is in. Photographers flock here in the evening, for the sun sets behind it. At high tide you'll often see scores of novice snorkelers around it and divers beyond it.
The Beauty Cave name is from a tragic legend about a shipwrecked damsel from China who managed to struggle ashore but died of hunger here. From this spot look offshore and you'll see Xiao Liuqiu's distinctive floating round-top "cage nets," used for aquaculture.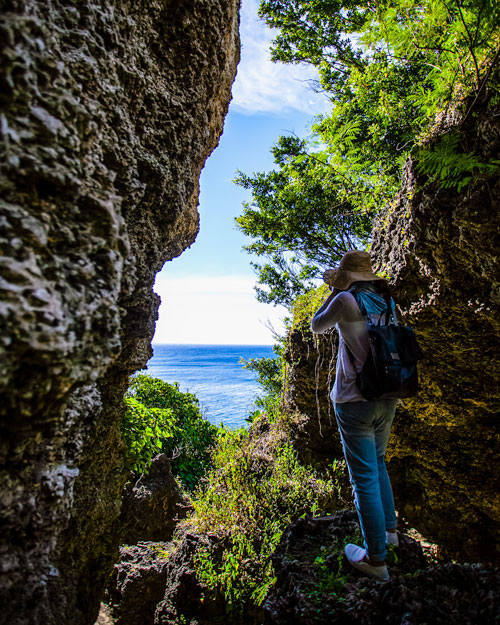 No, there are now no wild boars at Wild Boar Trench. The largest of the island's wild land-based creatures are lizards, mice, and voles. The cool and damp deep gullies here are rich with ferns, a climbing strangler called dye fig, and a taro-like plant called giant elephant's ear.
The in-places extremely narrow Black Devil Cave, entered high up on a bluff and exited down above the breakers, is said to have been the site of a gruesome massacre of Xiao Liuqiu's now-extinct dark-skinned local natives by the Dutch East India Company in the 1600s.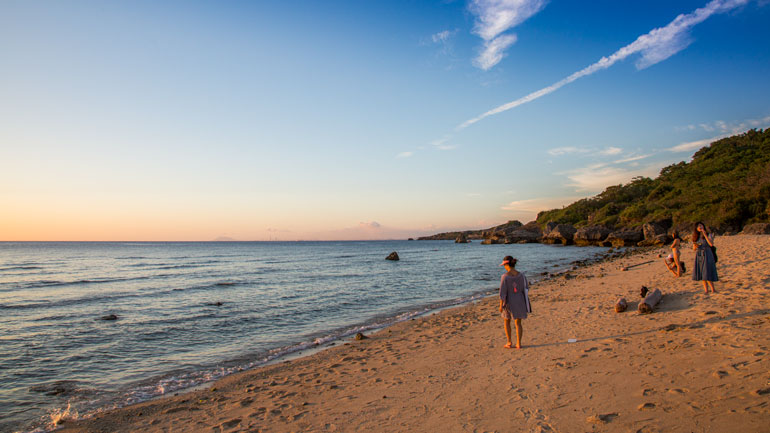 The long and wide Houshi Fringing Reef is a powerful manifestation in another form of Mother Nature's brute sea-erosion sculpting force. The unique reef platforms here are divided by rough, uneven ditches into which the sea drills and recedes.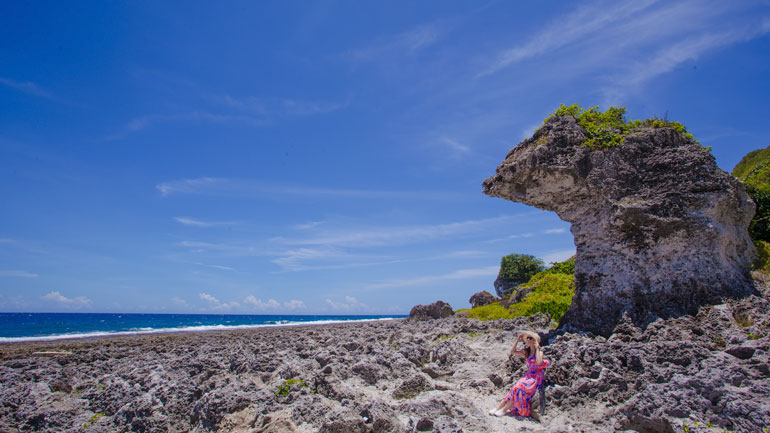 Practical Info
From Kaohsiung's Zuoying High Speed Rail Station, take a Dapeng Bay Liuqiu Route bus of the Taiwan Tourist Shuttle service to the Donggang Ferry Terminal (NT$120 one way) and take a ferry to the island from there (NT$200 one way).

Xiao Liuqiu is part of the Dapeng Bay National Scenic Area. Visit the official website to find more info about the island, the ferry service, scooter/bike/mini-bus rentals, and other related matters.