Bike Supply Stations for Cyclists Riding Around Taiwan
TEXT AND PHOTOS / VISION

Even if you go on your first, or next, round-Taiwan cycling adventure well-prepared and well-equipped, during your trip you might still run into technical difficulties with your bicycle, and when this happens you will certainly look for a place where you can make a pit stop. That's when the numerous bike supply stations set up along Taiwan's major bike routes come in handy.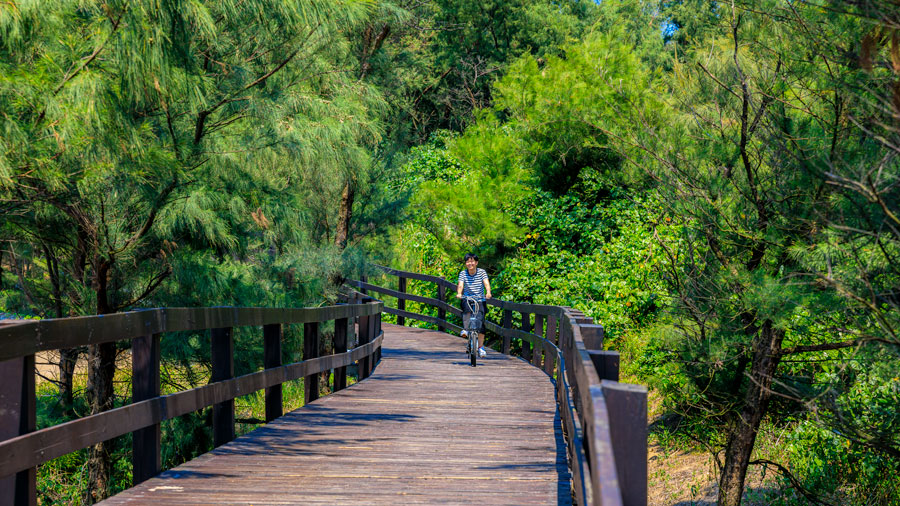 If you think of a large, well-staffed service center when hearing the term "bike supply station" (Chinese: danche bujizhan or danche yizhan), you might need to lower your expectations just a little bit. Many of these "stations" are not more than small corners set aside at visitor centers, police stations, gas stations, convenience stores, and other businesses to give cyclists a space to rest and refresh. Many, however, provide pumps and basic tools for fixing minor bike problems, and some provide helpful travel information such as maps and brochures.
Supply stations can be found roughly every 20km along Cycling Route No. 1, the main route around the island, which is about 950km long and takes between 7 and 12 days to complete for average riders. They can also be found along other routes and in popular tourist areas, such as at Sun Moon Lake, and even on some of Taiwan's offshore islands, including Penghu and Green Island.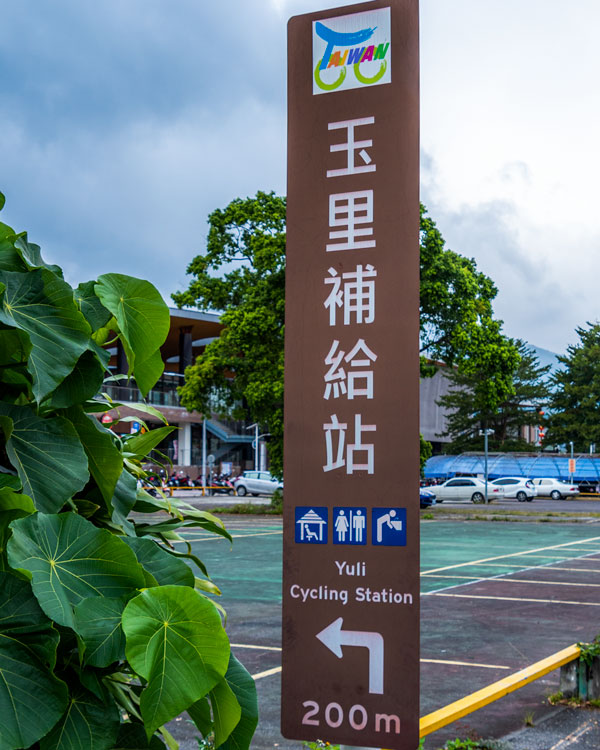 Over the years, various individual bike supply stations have become especially popular among cyclists. One example is the Shouka Tiema Yizhan ("Shouka Bicycle Supply Station"), located at the intersection of Provincial Highway 9E and County Route 199 in Pingtung County. Sitting at the highest point of the highway that connects the west and east coasts in Taiwan's far south, the station has become a must-stop for cyclists on round-the-island excursions. Tired from the long ascent up to this point from any of the three possible directions, riders are eager to get off their steeds here. Inside the small building they will rest, share stories with fellow riders, and leave messages on specially prepared slices of wood (please don't write on the walls of the building!).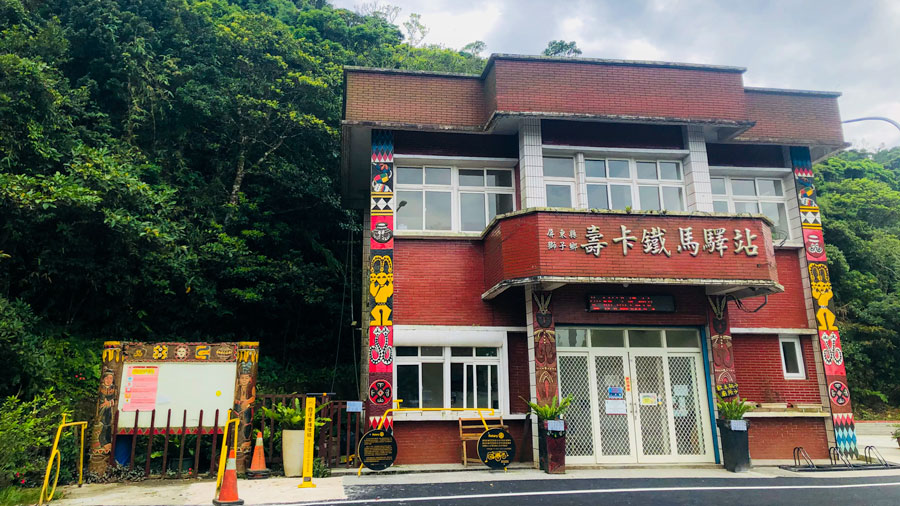 The station is open daily 8am~4:30pm (lunch break 12~12:30)
Tel: (08) 870-1300

Not all supply stations provide tools, but some do have a full set of them, thanks to Topeak, a Taiwanese bike and accessories design and marketing enterprise. Last year the company, which produces a wide range of bicycle accessories, donated a total of 100 specially-made tool posts to the Ministry of Transportation and Communications to be distributed to bike supply stations along Cycling Route No. 1. The bright-yellow steel posts come with a stainless-steel pump with a four-inch tire-pressure gauge and a set of ten handy tools commonly used in bike repairs.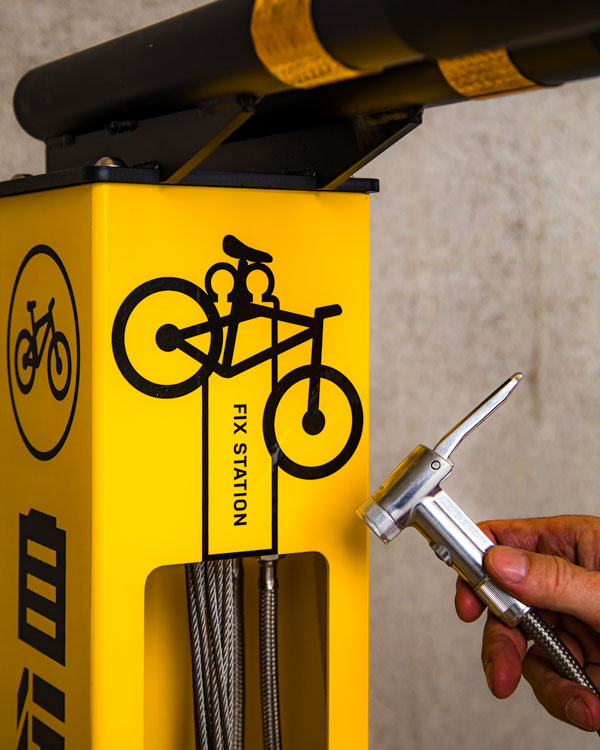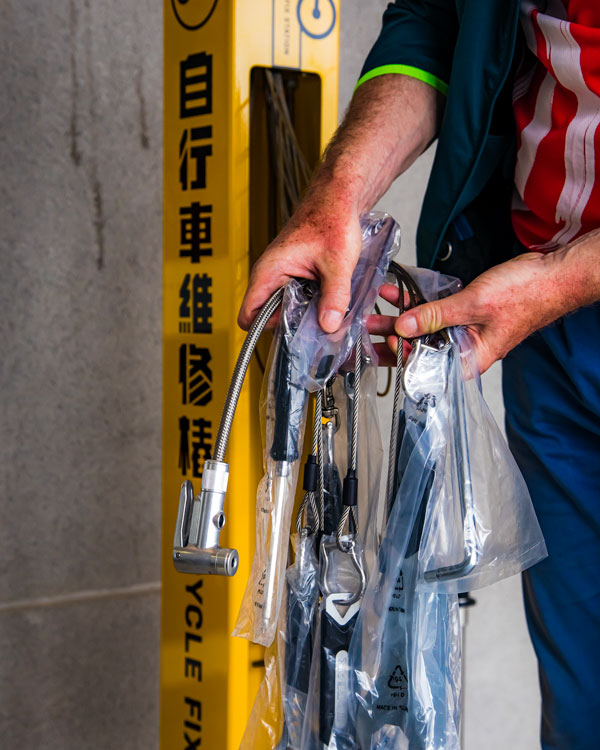 A list of all bike supply stations around Taiwan can be found at: taiwanbike.taiwan.net.tw/TransferInfo/SupplyStation (Chinese)