How to Take a Bicycle on a Railway Train
TEXT & PHOTOS / VISION
When reading about taking bicycles onto a train in Taiwan, you'll often come across the Chinese term Liang Tie (lit. "Two Iron"). This is in reference to the "iron" character (tie) used in both the Chinese name for railway (tielu;lit. "iron road") and bicycle (tiema; lit. "iron horse"). How do you do a "Two Iron" ride? Read on to find out!
On the official website of the Taiwan Railways Administration (TRA) you will find detailed information about how to take a bicycle onto a train. Go to tip.railway.gov.tw/tra-tip-web/tip andselect Tour ticket, Bicycle-friendly train. The information is quite comprehensive; let's summarize some of the key points below.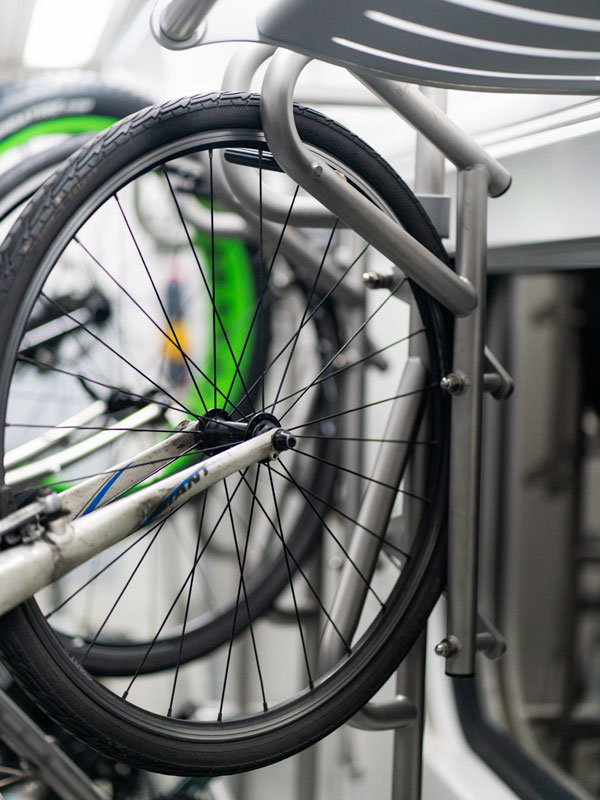 Two Options
Bike in bag: Fold or disassemble (take out front wheel and attach to frame with a strap) your bike so that it fits in a suitable bicycle bag (plastic or cloth bags are not accepted), with no parts sticking out. This allows you to take your bike onto any train type in Taiwan (including High Speed Rail trains), but not including branch-line trains (like Pingxi and Alishan).
Bike on train without bag: Without putting the bicycle in a suitable bag, you are only allowed to take it onto a car of a suitable, designated train type. Note that in some stations, including large and crowded stations like Taipei Main Station, bicycles are not allowed.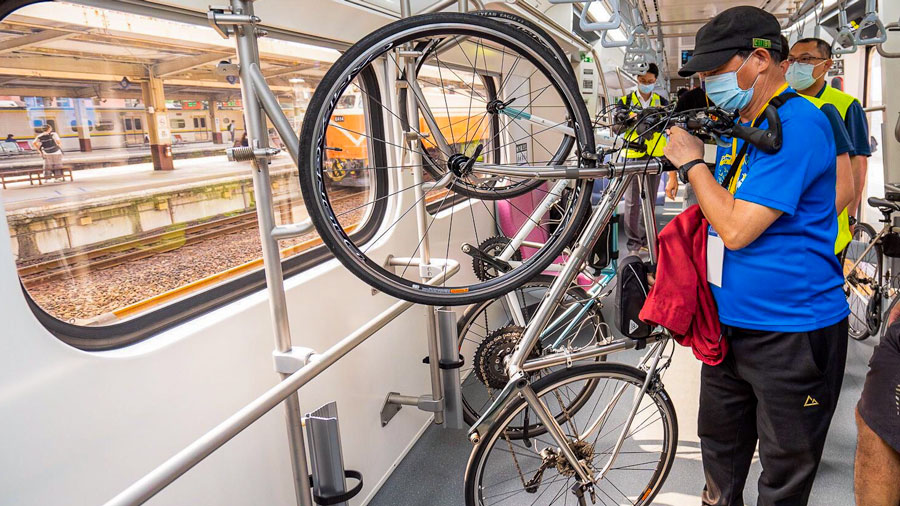 Train Types and Tickets for Option 2
Without a bag you are only allowed to take your bike onto trains of the following types: Chu-Kuang Express (Nos. 81, 82, 666, 701, 708, 712, 751, 754, and 758) and all Local Train (incl. Local Express) services. Bicycles are allowed only in the last car of local trains (based on direction of train, not car number). Follow the instructions of railway staff when boarding, and avoid inconveniencing other passengers.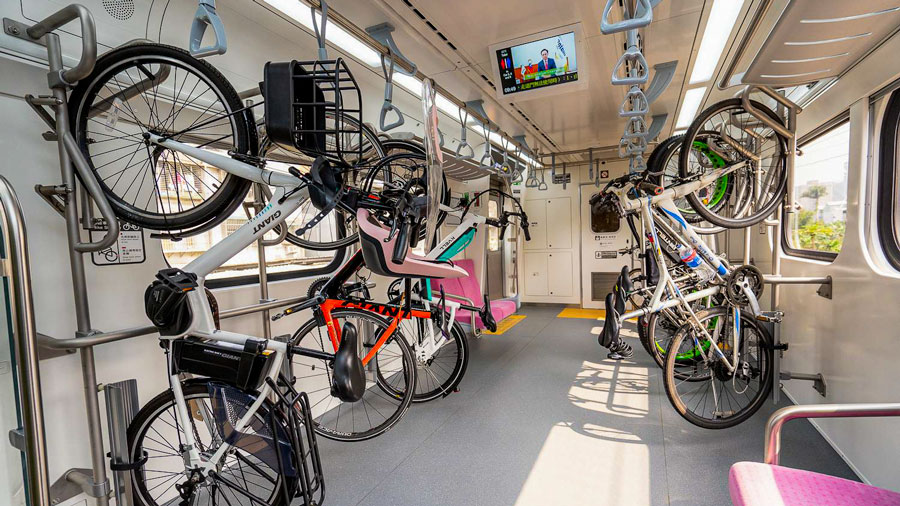 Tickets for bicycles that are not inside a bag cannot be booked online, and have to be bought at the counter of a railway station. Note that for each train only a limited number of bicycle tickets are available. Bicycle tickets are half the price of adult tickets.
Best Areas for Bicycle-and-Train Rides
You can find excellent bike paths and bike routes all around the main island of Taiwan. While not all of them are close to railway stations, some of them are perfect for bike-and-rail fun. Probably the best area is the East Rift Valley between the cities of Hualien and Taitung in east Taiwan. Home to bucolic scenery, framed by tall mountain ranges, with mostly flat and well-paved roads and dedicated bikeways, this is a wonderful destination for cyclists.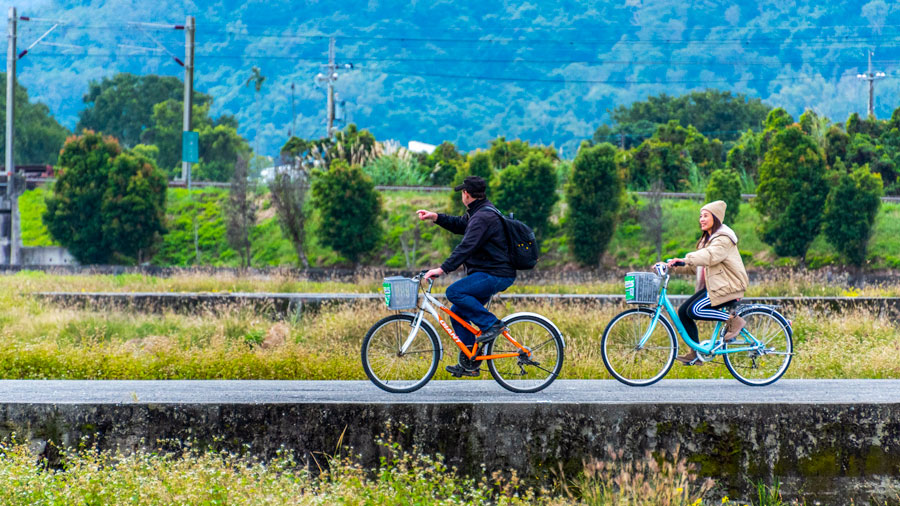 The trunk railway line runs right through the middle of the valley and has numerous stations where you can get off one train and hop back on another, allowing you to choose the best stretches according to your preferences. Two other areas recommended for bike-and-rail trips are the coast of Miaoli and Hsinchu counties (long bikeways along the coast), and Yilan County (especially along the Dongshan River).