Convenience Stores Are Part of Daily Life in Taiwan
TEXT AND PHOTOS / VISION
It's not just the sheer number of them, but also the ever-increasing scope of services they offer that amazes foreign visitors. Branded-chain convenience stores are an integral part of daily life in Taiwan, and for tourists visiting the island they have become an essential part of the travel experience.
Let's go to the 7" is commonly heard in Taiwan, especially among the younger generation, the "7" referring to a 7-Eleven convenience store. Leading the four major convenience store chains in number of branches (6,500), "7-Eleven" has long been a local synonym for "convenience store."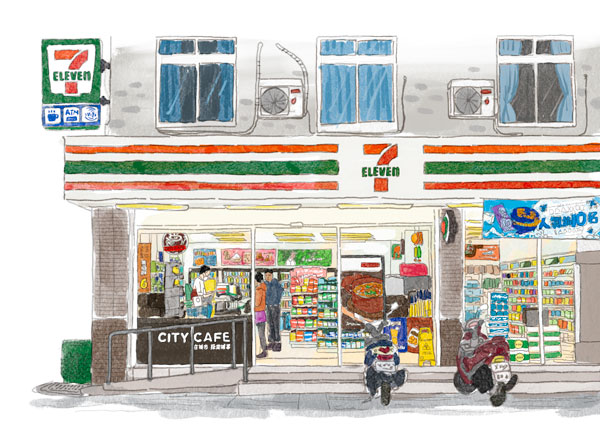 History
It all started in May of 1979, when the first 14 7-Eleven outlets opened in Taiwan. The 100-store-milestone was reached in 1986; in 1990 there were 500 branches; in 1995 1,000; in 1999 2,000; and in 2014 5,000 (No. 5,000, not by coincidence, opened on 7/11 in the city of Kaohsiung). No one expected the number to grow to this extent, experts believing in the late 1990s that 1,000 stores would be about as much as the market could support.
Success was hardly guaranteed, or immediate; no profits were made over the first seven years. And it did not take long for competition to arrive, with FamilyMart, Hi-Life, and OK Mart all opening their first branches in 1988/1989. With the top four franchises accounting for around 12,000 branches today, on average, there is now one convenience store for every 2,000 people living in Taiwan.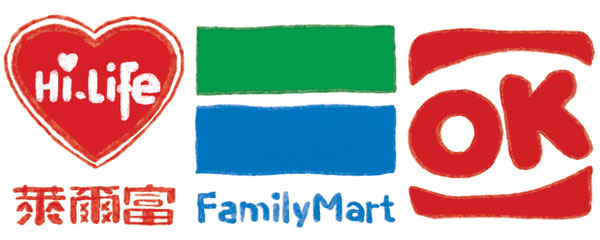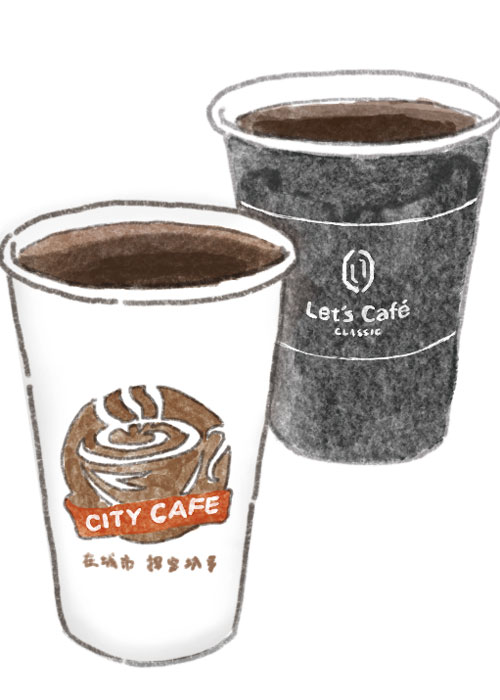 Services
7-Eleven is the top player of the "Big Four," and has been the leader throughout the years since the arrival of competition. Many innovations and additional services have been introduced by the franchise over the years, including the popular ibon machines (2006, making it possible inside every branch to pay bills, buy railway tickets, print out documents, purchase prepaid 4G phone cards, and much more).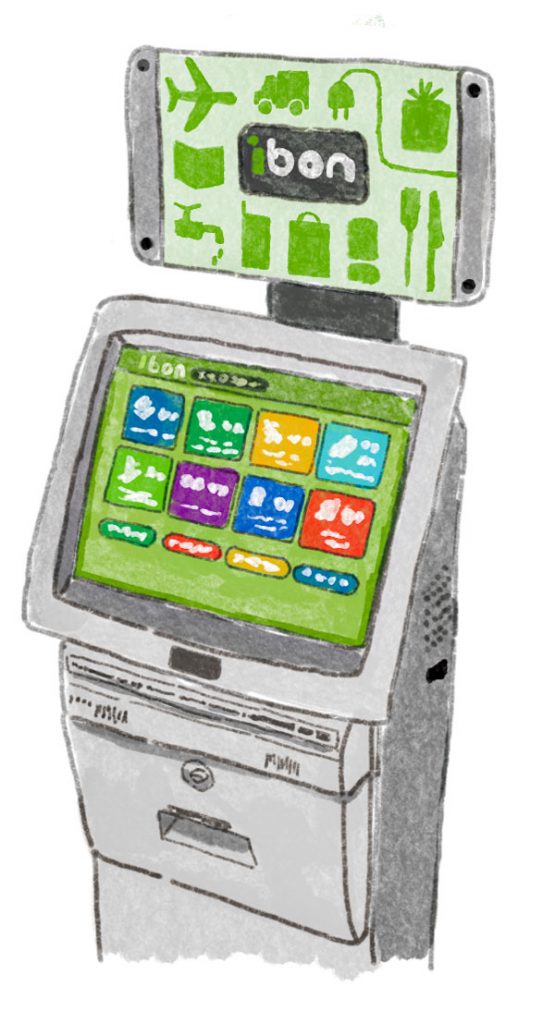 Hot food items were gradually introduced by all franchises starting with hot tea eggs (1981); later came hot dogs (1990), meat buns and sweet buns (1991), Japanese-style oden (1997), and baked sweet potatoes (2007). The competition has emulated this expansion of service provision. Options for microwave meals have increased significantly over the years as well; many office workers will now grab lunch from a convenience store instead of going to a restaurant. Catering to these and other customers who want to sit down and eat inside a store, most branches now have window-side seating areas, and there is a trend to open larger stores to provide even more space.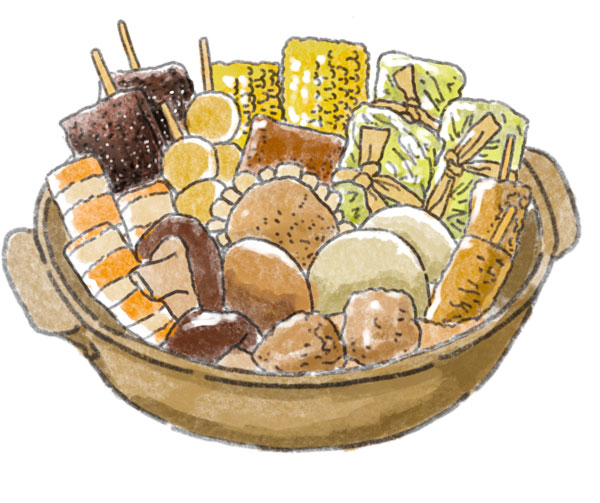 According to 2021 statistics published by Taiwan's Fair Trade Commission, on average every resident of Taiwan visits convenience stores 137 times a year, spending about NT$84 on average. About 25% of customers don't use cash for payment, instead using credit cards, stored-value cards, and, increasingly, smart phone apps. Fully automated stores without staff have been opened in Taiwan in a few locations as well (five 7-Eleven X-Stores so far), but have yet to become mainstream.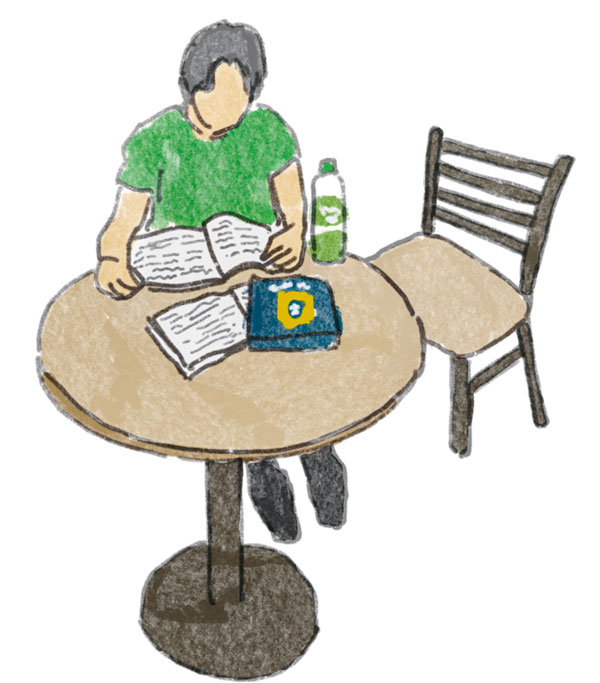 Trivia
Highest: The convenience store at the highest location in Taiwan is 7-Eleven's Shenmu Branch (2,200m above sea level) in the Alishan National Forest Recreation Area. Near Qingjing Farm in Nantou County is the highest FamilyMart outlet; its Yunhai Branch (2,052m above sea level); opened just last year.
Remotest: The remotest of Taiwan's convenience stores are the two 7-Eleven branches on Lanyu (Orchid Island). The Lanyu Branch on the west coast, at the time welcomed by some islanders with hope and met by others with resentment, was opened in 2014, while the Dongqingwan Branch on the east coast followed in 2017.
Sea view: Hi-Life's Fangshan Seaview Branch is located along Provincial Highway 1 in Pingtung County. Looking out the rear windows of the store, you can see the Taiwan Strait right before your eyes, with a pebble beach just a few meters away. Wait for the evening, to enjoy grand sunsets.