Getting to Know the Indigenous People Living on the East Coast
TEXT / SIMON FOSTER
PHOTOS / RAY CHANG, VISION
The once remote East Coast is one of Taiwan's last great tribal strongholds. Traveling here, it's hard to miss the myriad roadside indigenous totems, murals, arches, and statues, but to get any real understanding of tribal Taiwan you need to delve a little deeper.
Before coming to Taiwan in 2003, I was completely unaware of the island's indigenous tribes and their distinctive cultures. At that time twelve indigenous groups were officially recognized (today 16), and whilst there were glimpses into this "other" Taiwan, most indigenous-tourism experiences were focused on stereotypes of brightly colored traditional costumes, singing and dancing, and festivals. Fortunately in 2022, indigenous culture in eastern Taiwan is far more accessible, often driven by younger tribal members keen to preserve their people's way of life and share the knowledge passed down by their ancestors with the outside world.
For this article, wedrove to Hualien County's Fengbin Township to visit a Bunun mountain skills base and a community initiative that introduces the marine environment from the Makotaay perspective, before moving south to Taitung County's Marongarong and A'tolan communities. Whilst some English is spoken at these locations, Chinese is the primary language of instruction, so having a Chinese speaker in your group is advised.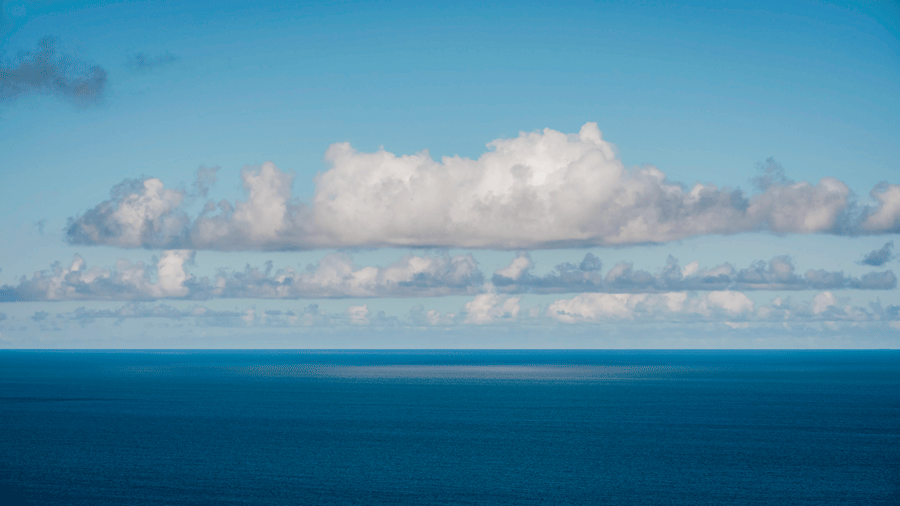 "High-Mountain Forest Base"
In spite of its name, "High Mountain Forest Base" is just a short steep drive from the sparkling Pacific Ocean in Hualien County, nestled in a verdant mountainside 150 meters above sea level. Whilst the Bunun people, Taiwan's fourth-largest indigenous group, traditionally inhabited the high mountains, these days there are communities of the tribe all over the island, with members often maintaining their mountain skills. At the well-organized High Mountain Forest Base these skills are enthusiastically shown to visitors.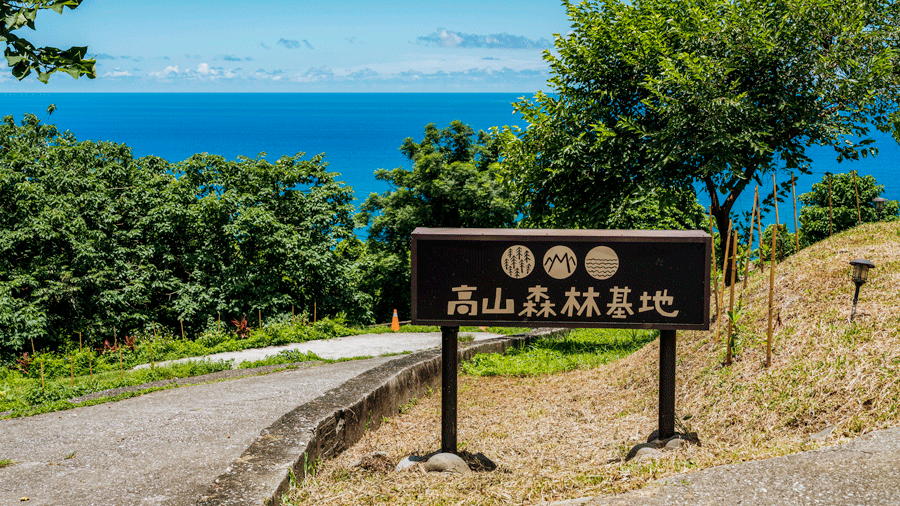 About two kilometers south of beautiful Jiqi Beach on coastal Highway 11, a small side road quickly brought us up to the Forest Base, where we were greeted by the co-founder, Tiang Manququ, and led to a magical natural auditorium beneath a giant banyan tree. A cool breeze wafted the smoke from a firepit, and after a few moments the echoing boom of a traditional wooden drum drew our attention. The Bunun are renowned for their polyphonic singing, and Tiang soon broke into a traditional song, alternating between melodic harmony and heartfelt calls into the wild. Gradually we settled into the environment and began to pick out the surrounding detail, the most striking element of which was a small cave beneath the banyan tree. This cave was once home to Tiang's grandfather, who moved here after being displaced from the high mountains in central Taiwan. Damaged by a large earthquake in the 1950s, the cave was abandoned and forgotten, but is now the centerpiece of the Forest Base. A rifle, bow, and quiver of arrows resting against a stone wall nearby served as a reminder that hunting remains a fundamental part of Bunun life.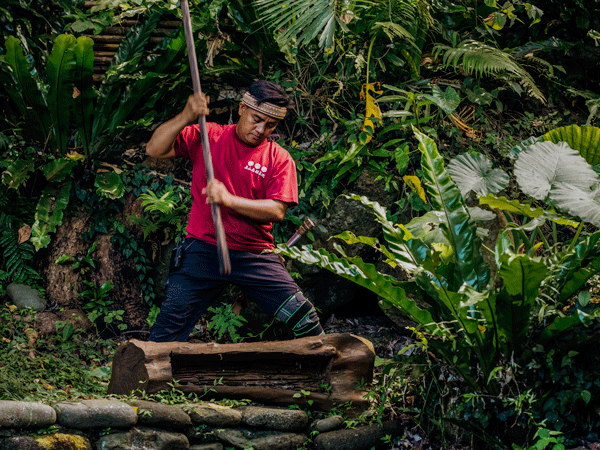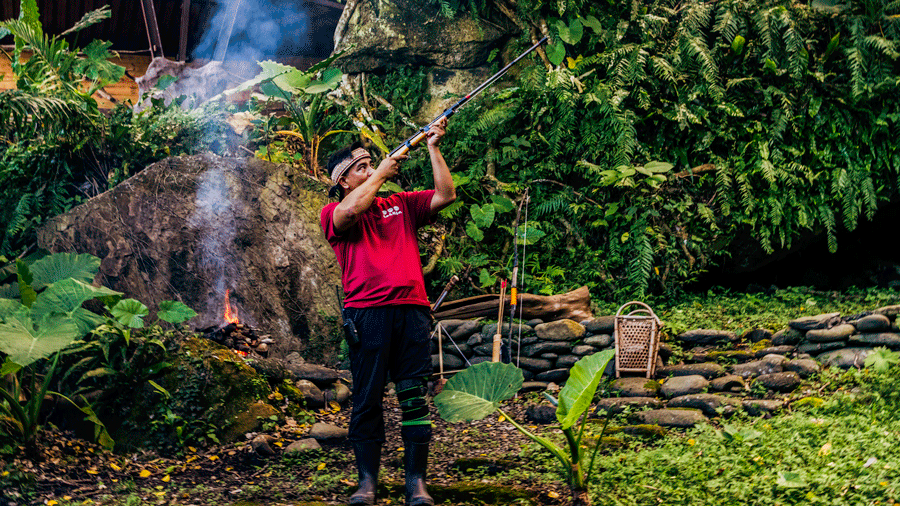 From the cool of the shaded banyan tree we were guided into the forest on the Forest Base's "Seeking Fun" experience. Tiang knows so much about the forest that there is no fixed itinerary for this two- to three-hour adventure, and each group's experience is different, guided by the flora and fauna in season and the interests and abilities of the guests.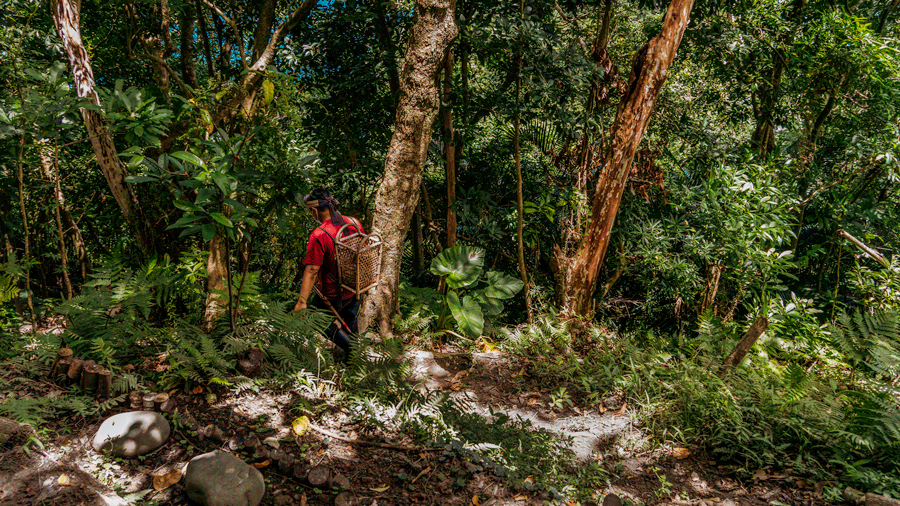 We followed a once secret tribal path that runs high above a hidden valley and then snakes its way to the Pacific, which allowed safe passage to the coast during the Japanese occupation period (1895-1945). Along the way Tiang pointed out the local wildlife, and at one point stopped to make a variety of animal calls using a narrow length of bamboo – imitating deer and monkeys with this simple device.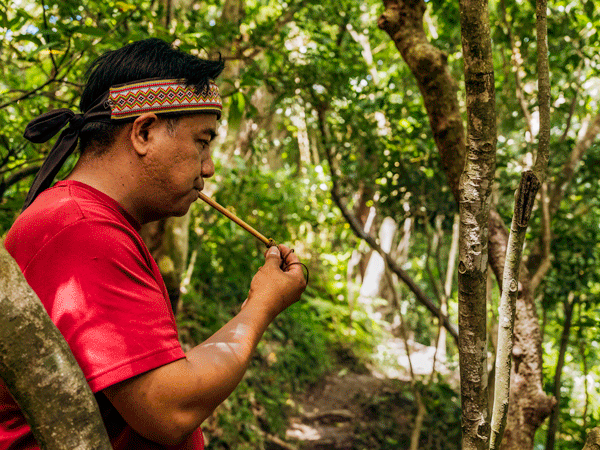 Keen to attune us to the forest and to simulate night hunting, Tiang suggested that we put our hands on the shoulders of the person in front, close our eyes, and continue along the path. What sounded like a bad idea ended up being one of the highlights of the walk. The absence of sight gave much more awareness to other senses – heightening our sense of the gradient and texture of the ground, and the individual sounds and smells of the forest – and it also quickly built a bond amongst the group, as we needed to trust each other. Our eyes were probably only closed for a couple of minutes, but time slowed down and it felt like more like ten minutes!
Eyes wide open again, we continued downhill on the path through dense greenery, with occasional tantalizing glimpses of the ocean. We reached a huge rocky outcrop and climbed a ladder to be greeted by a magnificent view north along the jungled coastline – this was one of Tiang's grandfather's favorite places to spend time. Exhilarated, we made our way back to the Forest Base's cool, open-sided longhouse, where we were offered a refreshing glass of donggua (winter melon) tea flavored with aromatic Lemmon's Marigold, said to soothe stomach irritation with its anti-inflammatory and analgesic properties.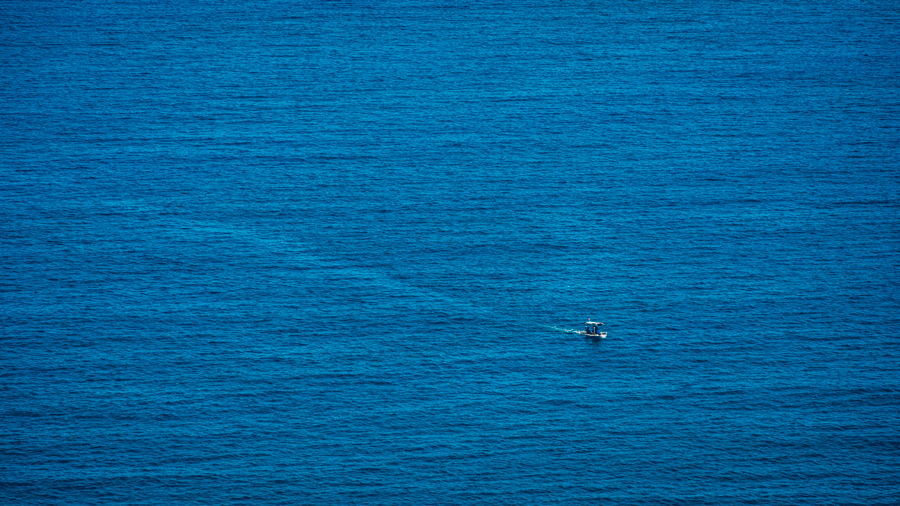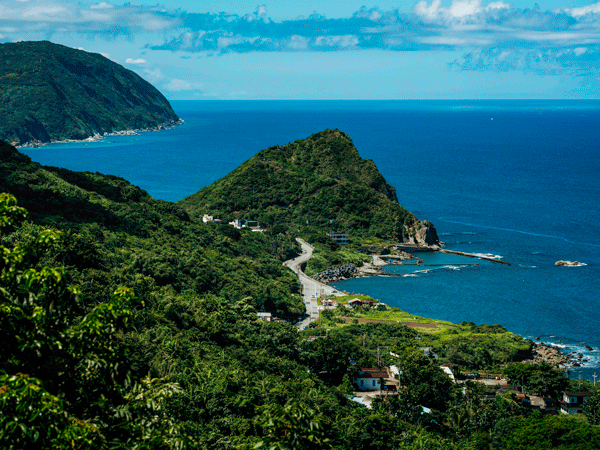 Whilst we relaxed, Tiang showed us some traditional Bunun knives – short, intricate, and very sharp, these tools are essential to Bunun life. They are used to cut up hunted animals brought home, and are symbols of sharing. Creating your own knife is a Bunun rite of passage to adulthood, and visitors can learn to make their own. You can also learn tree-climbing skills ("Seeking Eagle Adventure" experience) and try your hand at another Bunun hunting specialty, archery, but note that both of these half-day activities require a minimum of six guests.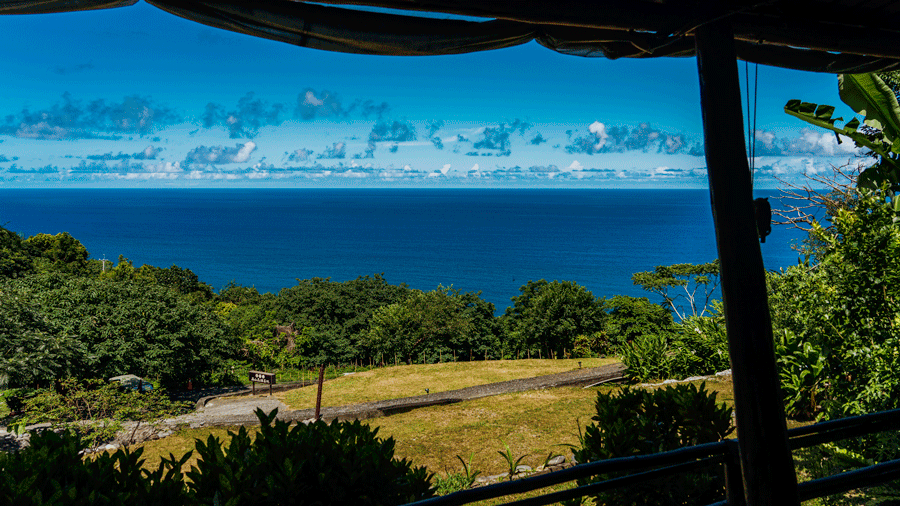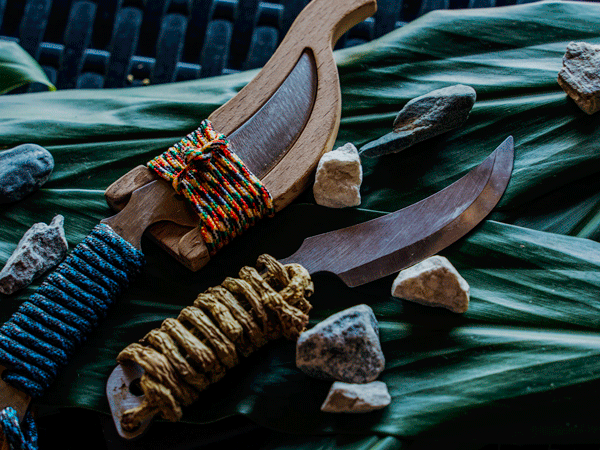 For maximum immersion, an overnight stay is recommended. The forest comes alive at night, and the more time you spend here the more you will learn, plus it brings the chance to sample a tribal barbecue! The Forest Base has a good range of camping pitches, the cheapest of which are on the terraces below the longhouse, but there are also some lovely shaded spots on the periphery. There are also showers and toilets. Tents and other camping equipment can be rented, or you can bring your own. Reservation in advance is required for all activities and camping, and can be completed online.
"High-Mountain Forest Base"
(高山森林基地)
Tel: (0933) 991-926
Facebook: www.facebook.com/g7tribe
Website: www.gs-forest.com (Chinese)
Idang
A short drive south of the High Mountain Forest Base, the coastal highway passes through the Shitiping area, home to possibly the most scenic of Taiwan's many fishing harbors and a mecca for seafood lovers and marine enthusiasts alike. The views from the road looking north are spellbinding in almost any weather, the rustic charm of the busy little harbor dwarfed by the grandeur of the lush green mountains that cascade down to the Pacific. In the summer the harbor is also the starting point for dolphin- and whale-watching tours.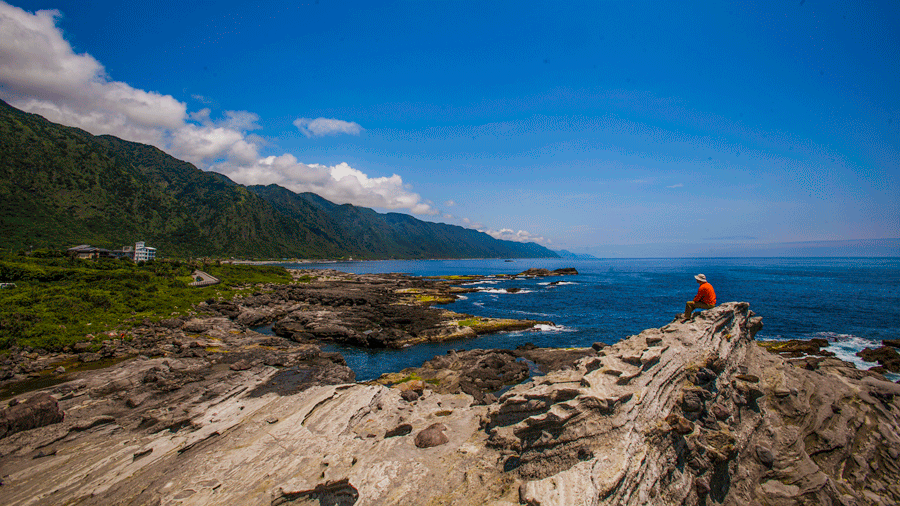 A few hundred meters south of the harbor, we reached Shitiping Scenic Recreation Area proper, basking resplendently in the afternoon sun. "Shitiping" means "Stone Step Plain," and this kilometer-long stretch of eroded volcanic headland features bizarre rock outcrops, potholes, and blowholes. In the ocean itself, coral and marine life abound. The different areas are all connected by wooden boardwalks and paths, making it a great family-outing destination, and living just forty-five minutes further south, I often come here with the kids to swim, snorkel, and clamber on the rocks.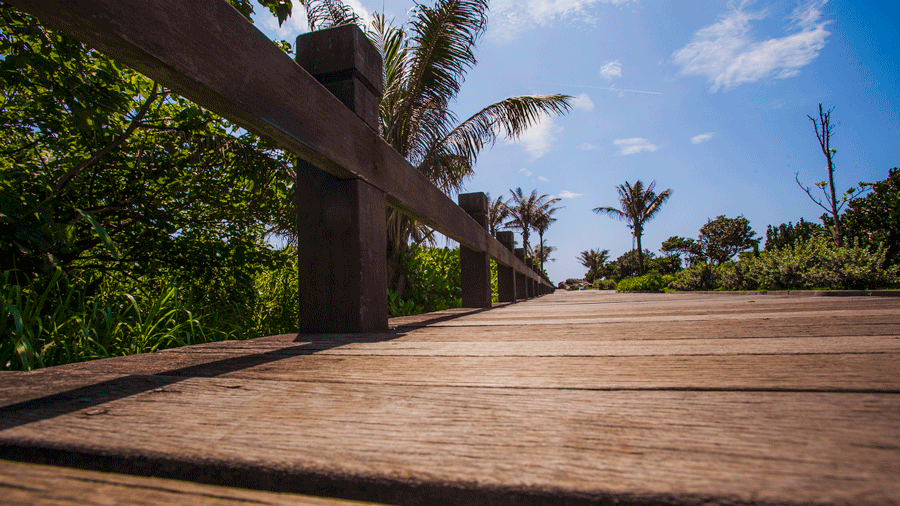 This visit was a little different, in that we were introduced to the environment by its traditional custodians, the Makotaay, a sub-group of the Amis tribe living north of the Xiuguluan River. Taiwan's biggest tribe by population, numbering over 200,000, the Amis (also known as Pangcah) live predominantly along the East Coast and in the East Rift Valley, and are renowned for their knowledge of the ocean and fishing skills. On arrival, our guide Candy explained that Idang (meaning "friend" in the Amis language) is a community initiative that also instructs students from the local Gangkou Elementary School. Through these activities, the kids are given context and cultural connection to their ancestors and the local environment, and in doing so Makotaay and Amis culture is protected for future generations.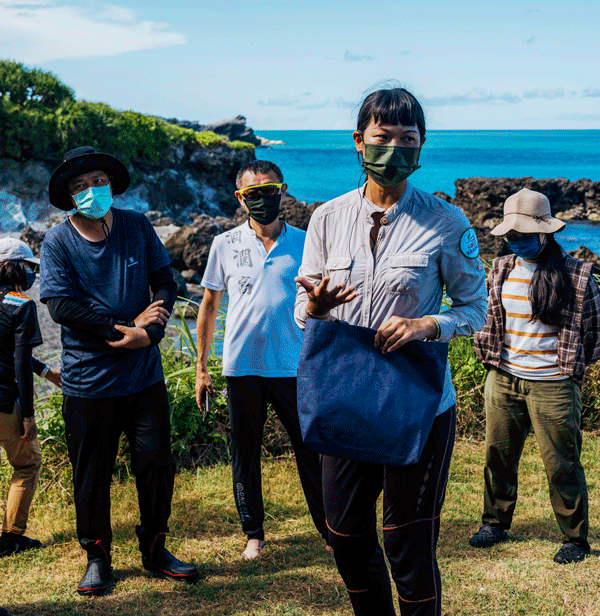 It's worth stopping at Shitiping even if you only have an hour or two, but most of Idang's programs last two to four hours. If you want to stay overnight, there are plenty of good accommodation options within the scenic recreation area, including a stunningly situated campsite featuring covered wooden platforms with perfect ocean views. You can cook at the campsite, some of the area's B&Bs have dining facilities, and there are also a handful of decent seafood restaurants at the harbor and along the highway.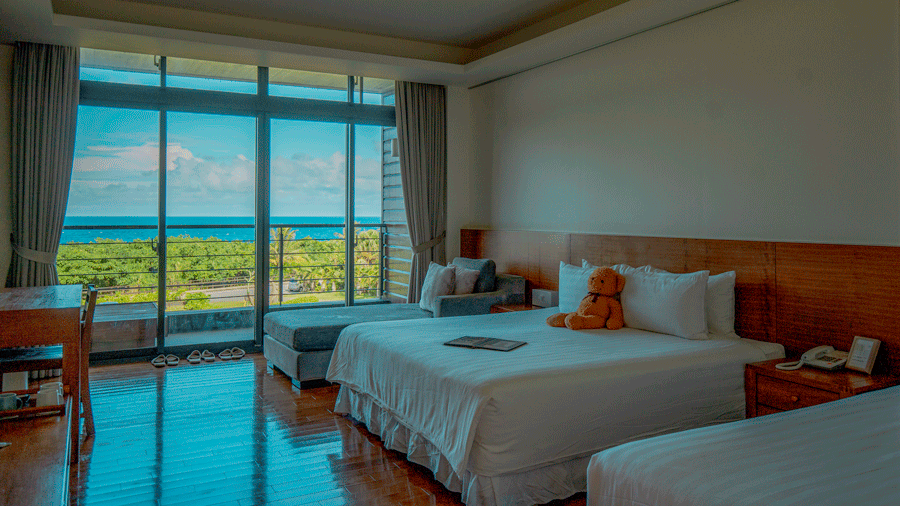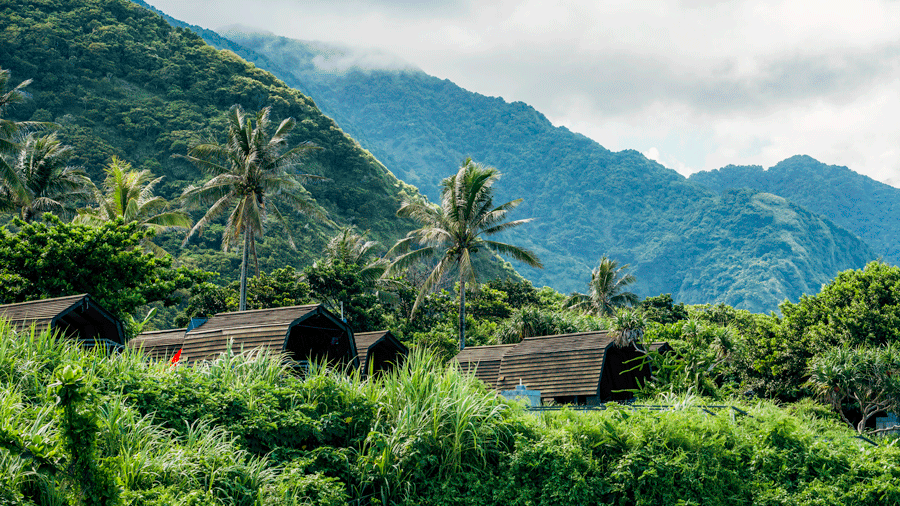 Shitiping can be visited year-round, with the scenery sometimes at its most dramatic on stormy winter days, but to experience the world beneath the waves, coming in summer is recommended. From May to October the crew at Idang introduces outsiders to this pristine marine environment, offering a range of different options to explore the ocean and the intertidal zone, from nature talks through to diving, snorkeling, paddle-boarding, and kayaking. They also teach traditional fishing methods on the Xiuguluan River (3.5km south of Shitiping), and even organize night-fishing excursions by torch.
Kayaking at sunrise is one of Idang's most popular experiences, and affords paddlers the opportunity to see this otherworldly scenery in the soft light of morning before enjoying a hearty breakfast on the beach. But to really get up close and personal with the ocean, diving or snorkeling is recommended – as well as the brightly colored reef and tropical fish, you may see sea urchins, sea snakes, and even giant clams. For those with less time or confidence in the water, coming at low tide reveals the otherwise hidden intertidal zone, a hotchpotch seascape of trenches, wave-cut platforms, potholes, and rock pools, alive with all manner of marine creatures – brittle stars, crabs, shrimps, sea cucumbers, and shellfish to name but a few. Climbing to the top of the 17-meter-high cuesta (a ridge with a gentle and a steep side) is also a must, and presents unparalleled views north along this rugged stretch of coastline.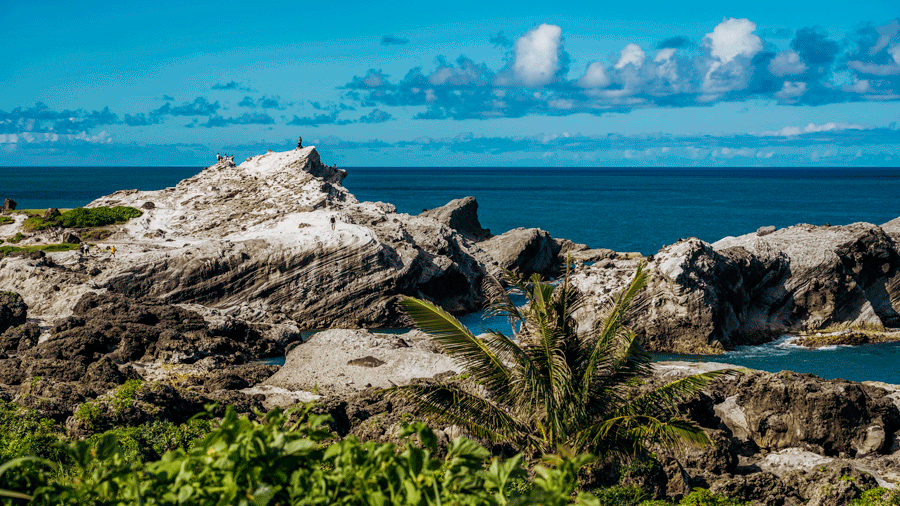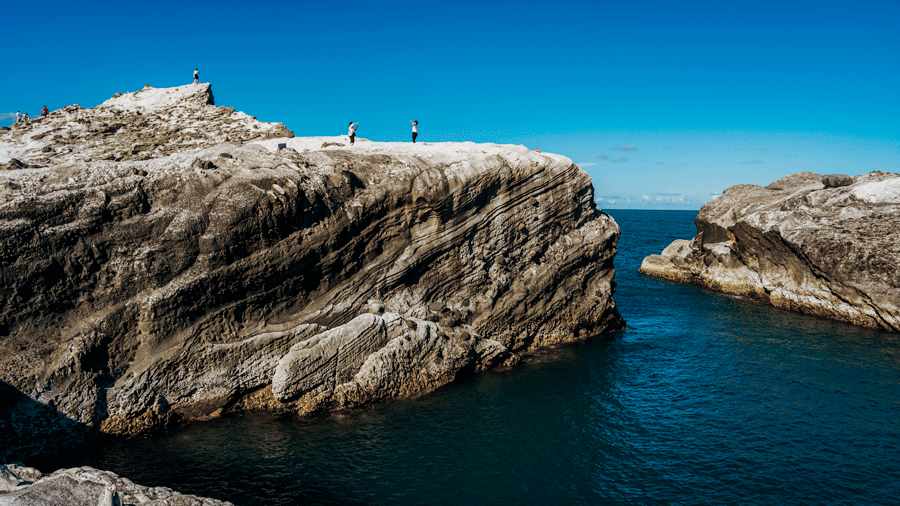 Beyond learning about the marine environment and acquiring new skills, Idang's guests will also gain insight into the Amis relationship with this ecosystem, and what we can all do to help protect it. For the Amis, the ocean is a bountiful resource to be nurtured, not exploited – they take only what they need, and they certainly don't put trash into what they call their "refrigerator"! After this trip, on the drive home I reflected that whilst I've been to Shitiping many times I will remember this visit in particular, as it cemented my understanding of the bond between this breathtaking landscape and the people who call it home, protect it, and pass on their knowledge to future generations, the Makotaay. In a world full of creature comforts, advanced technology, and modern schooling it feels like we probably still have a lot to learn from the simple, sustainable ways of indigenous communities around the globe!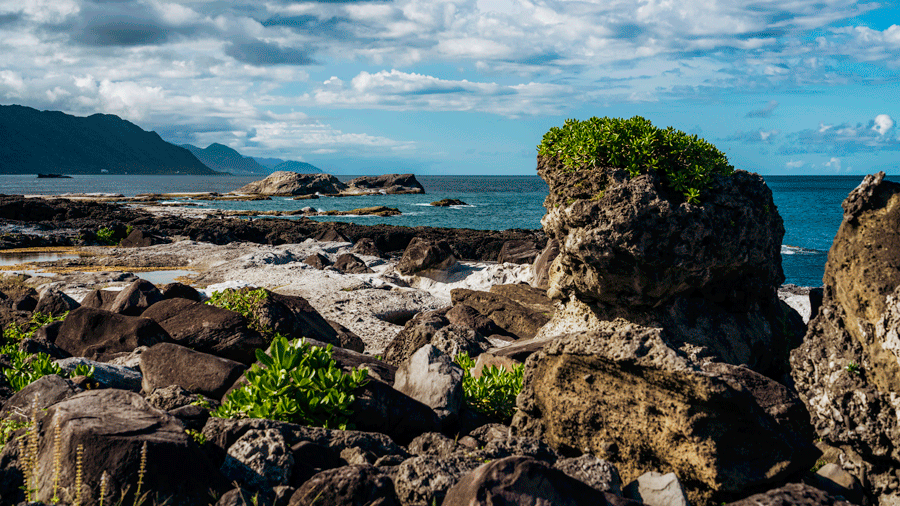 Idang
(依浪)
Facebook: www.facebook.com/idangexplore
Website: idang.rezio.shop/zh-TW (Chinese)
Donghe/Marongarong Buluo
An hour's drive south of Shitiping, Donghe village is Marongarong territory, a sub-group of the Amis. They have thrived for centuries on the bounty of resources presented by a river estuary, the mountains, and the ocean. "Marongarong" means "fast-flowing river," pertaining to the Mawuku, which carves its way through the Coastal Mountain Range, occasionally churning up gemstones and, ever so gradually, propelling house-sized boulders in the river's gorge down towards the Pacific.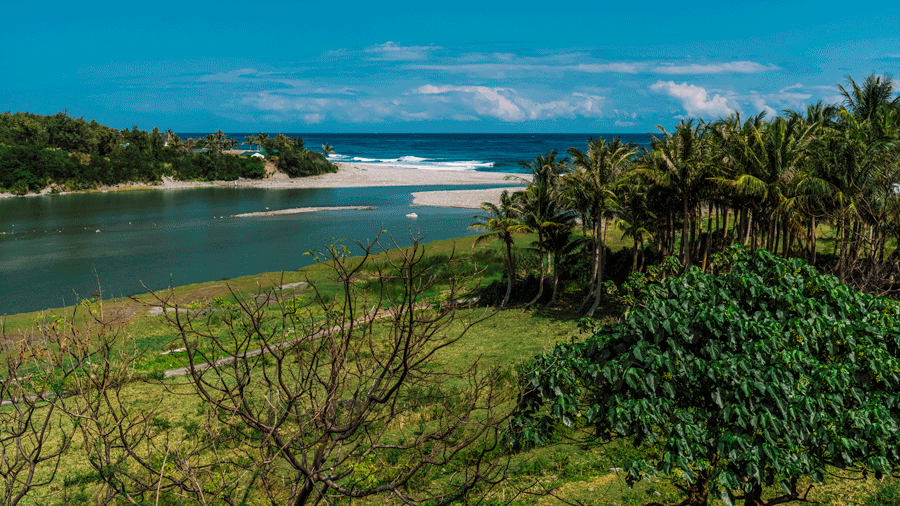 For the Marongarong, historically the river was a source of food and precious stones, and was plied with a distinctive mode of transport. Crafting a bamboo raft and safely navigating it along the Mawuku rapids was a coming-of-age event. Today the river is popular with SUPers and kayakers, but for more of a traditional experience you can still paddle a bamboo raft up the magnificent gorge. Slowly moving along the river towards the soaring mountains, as water buffalo wallow at the water's edge, a cluster of tribal huts appear perched on a hillside behind a coconut grove close to the coastal highway, and it's easy to imagine you're in Tahiti (or Taiwan a few hundred years ago).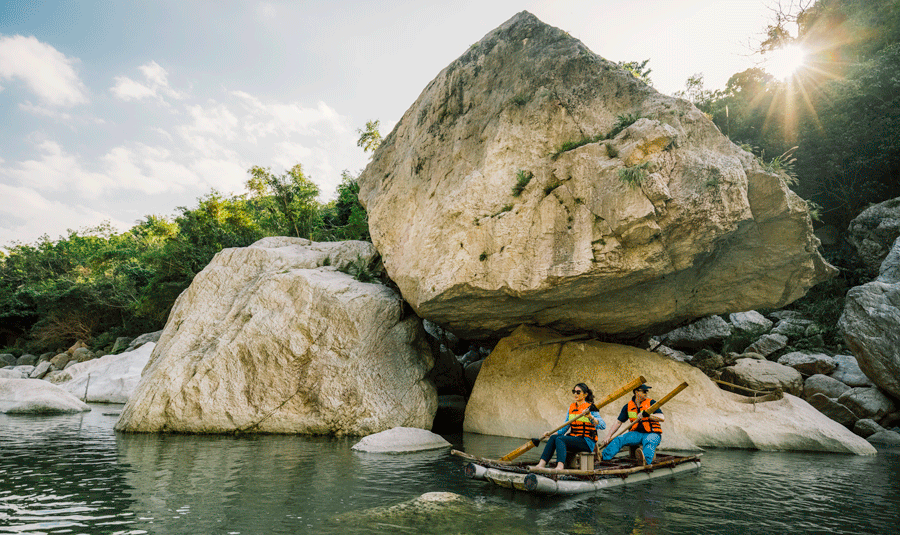 These bamboo-sided thatch huts on the hillside are all part of the Marongarong Tribal House, which was constructed using traditional techniques by junior tribe members, overseen by elders. It's a beautiful and soothing space where tribal members pass on their knowledge to younger generations and visitors. As well as arranging bamboo rafting and cast-net fishing trips, the Marongarong teach traditional crafts, and you can even stay overnight here in surprisingly comfortable lodgings. In the evening there is local cuisine, including sea urchin, jellyfish, and seasonal wild vegetables, and then stories and music around a bonfire.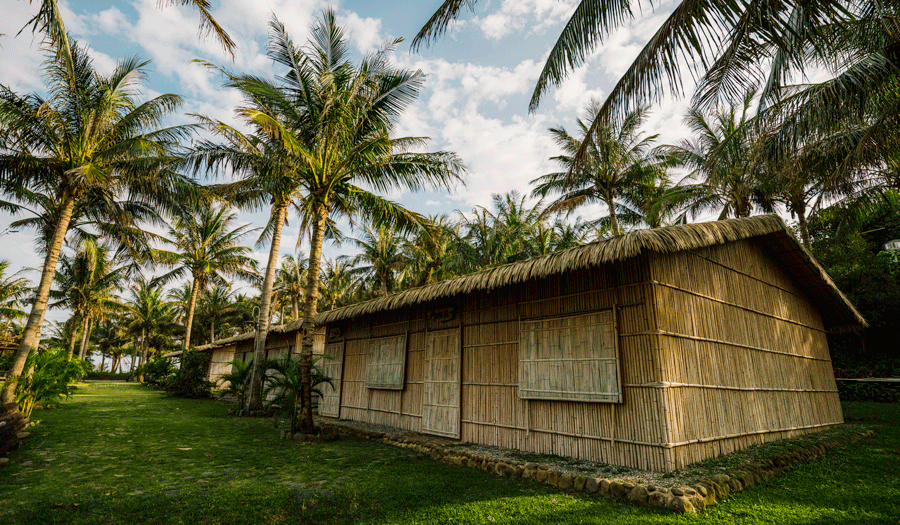 To get to the Tribal House, take the first left once you've crossed the big red-painted highway bridge from the north and then follow the road down towards the coast – after a few hundred meters you'll see the distinctive huts on your left. Continuing further downhill brings you to a car park for the beach and river mouth. The Magarongarong Tribal House suspended operations after the Covid pandemic hit, but is set to reopen again at the end of summer 2022 – reservations are essential for all activities. However, even if it's not open or you're pushed for time, it's worth a drive down to this spot to watch the surfers, or just to wander along the beach or up the riverside path.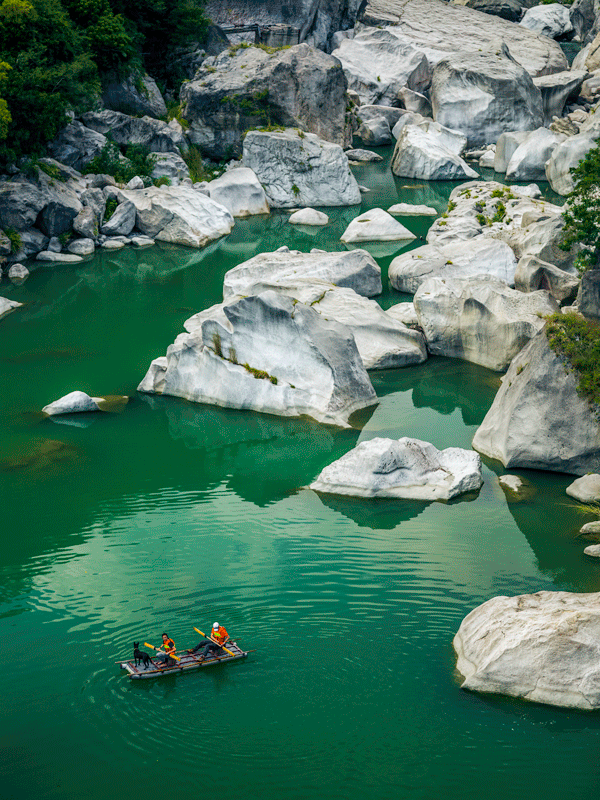 Donghe/Marongarong Buluo
(東河/瑪洛阿瀧部落)
Tel: 0963-270-108
Facebook: www.facebook.com/MarongarongTribe
Website: marogarog.tacocity.com.tw (Chinese)
A'tolan
Just 15km south of Donghe village, Dulan village is the realm of the A'tolan (also spelled E'tolan), the biggest Amis sub-group on the southeast coast. With its perfect tropical coastline, boulder-strewn foothills ("A'tolan" means "pile of stones") and lush green mountains, Dulan has a magic of its own and has been attracting artists and surfers for decades.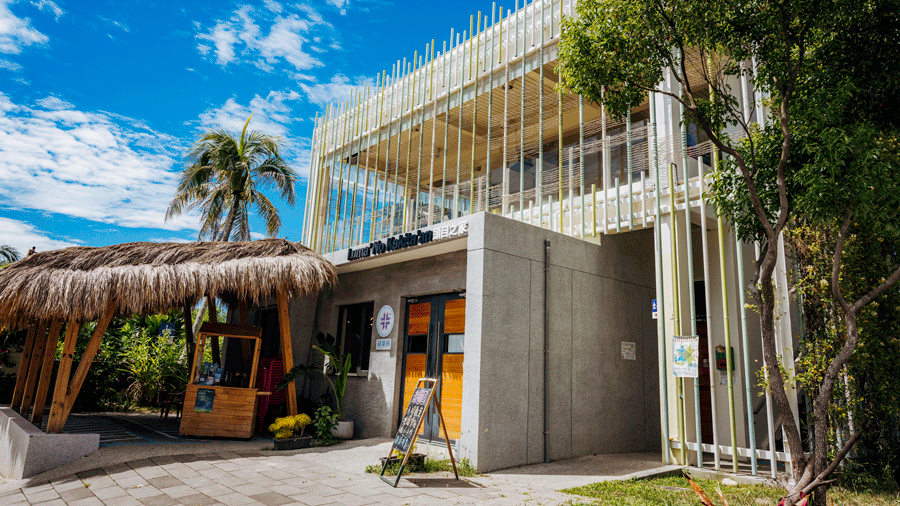 Based in a modern building on a Dulan side street, A'tolan Style is a recently opened venture offering visitors the chance to see a genuine slice of A'tolan life, which in some ways continues as it has done for centuries, despite the tourism boom of recent decades. Today, outsiders outnumber the A'tolan in Dulan, and it would be very easy to come here, enjoy the beaches and surf, stay in a homestay (B&B), and dine at one of the numerous international restaurants without experiencing any of the village's tribal lifestyle. Young, vibrant, and proud of their culture, the folks at A'tolan Style are trying to change this. As well as guided tours of the village, beach, and their farm, A'tolan Style also runs DIY craft workshops and sells local products.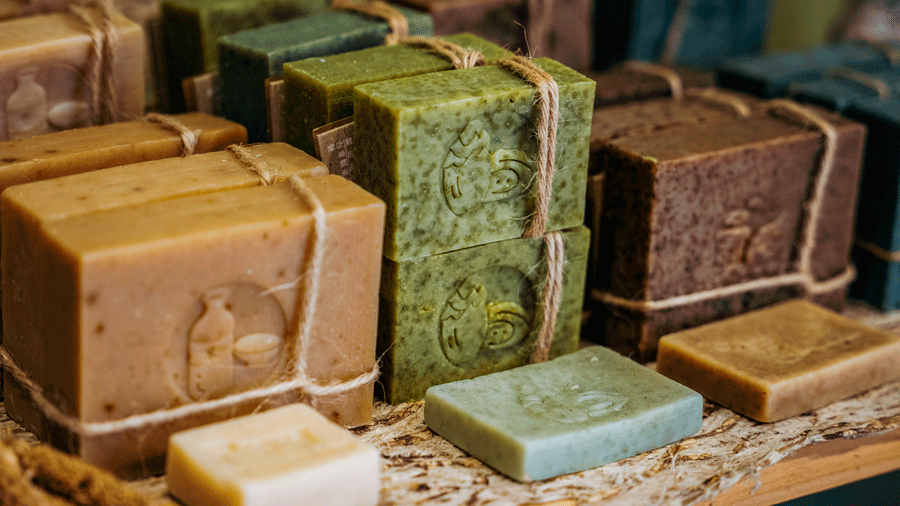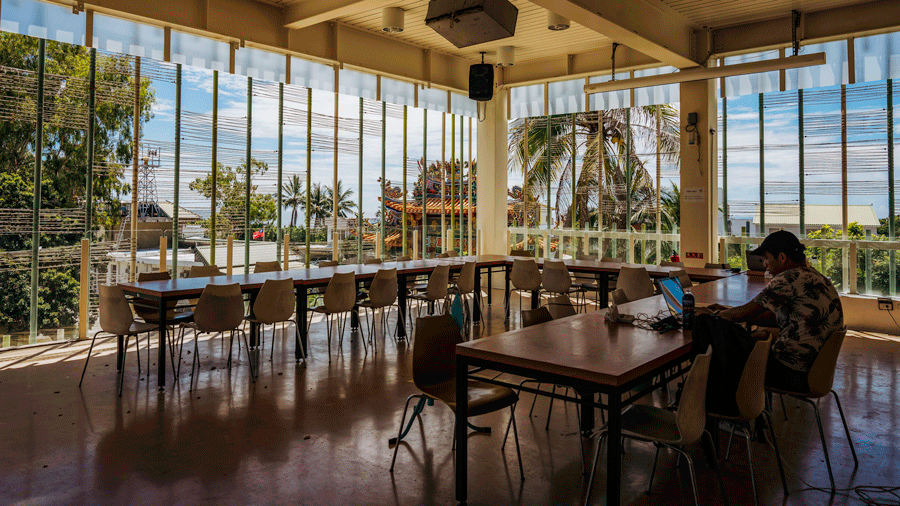 After a short introduction, we set out for a guided wander around Dulan. Having spent plenty of time in the village, I wasn't sure if there would be much new to see, but accompanied by three A'tolan lads, the streets took on new meaning, from the stories behind the murals outside Dulan Elementary School to seemingly every plant we passed on the roadsides having a purpose in A'tolan life! It was a blazing-hot day, and when we stopped at a mom-and-pop convenience shop we learned that most of the A'tolan prefer to use these shops (rather than modern chain-owned convenience stores) as they stock local produce (such as preserved meats) and operate a tab system for bills.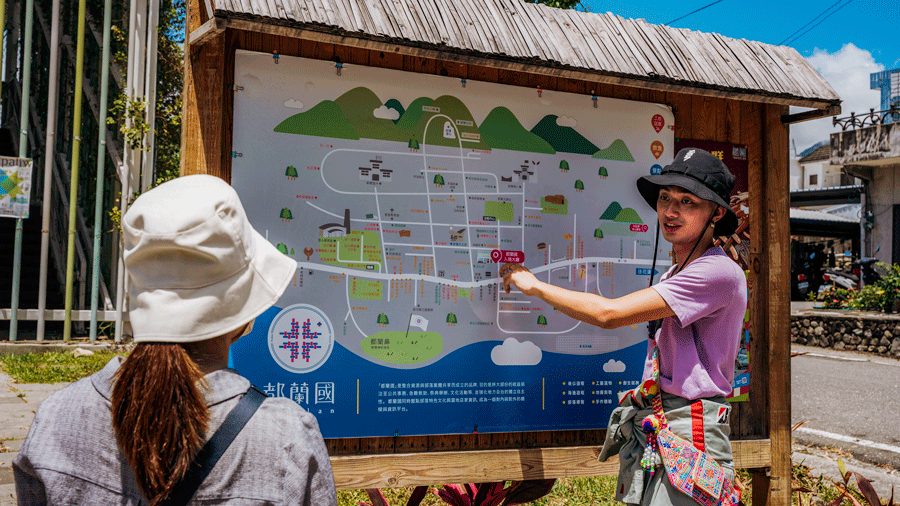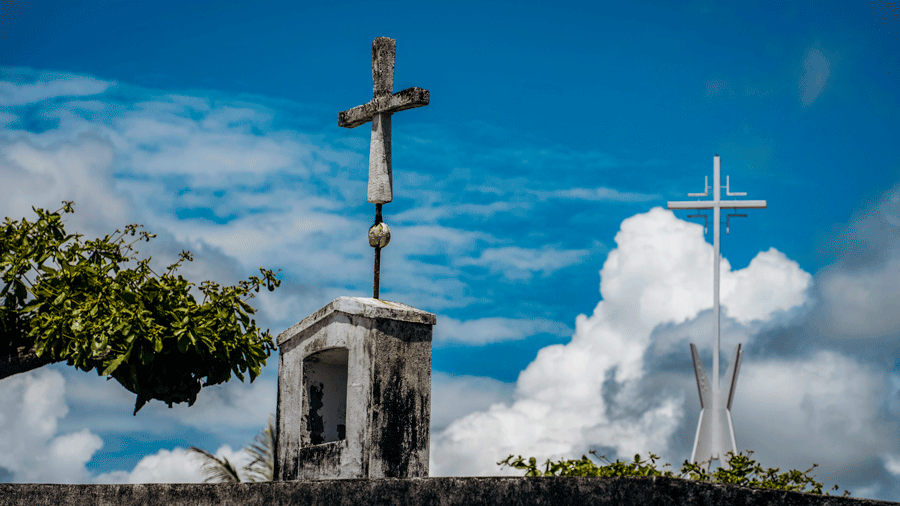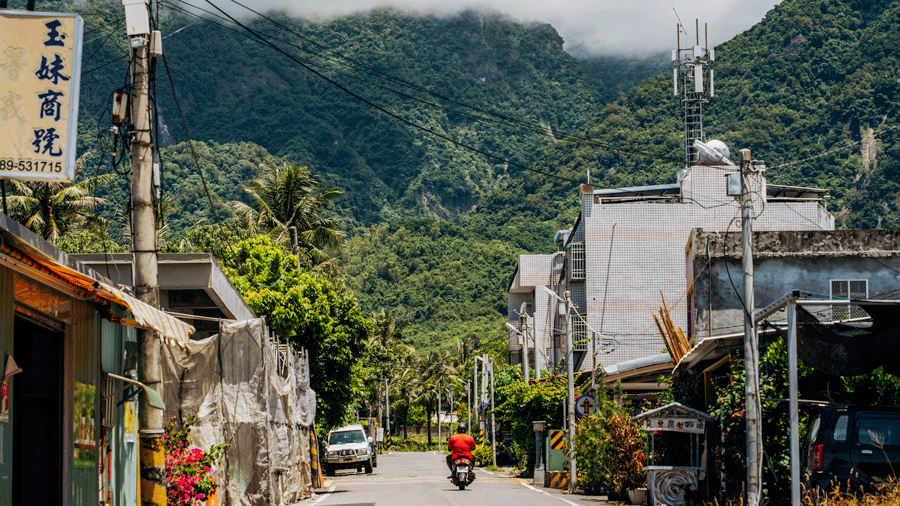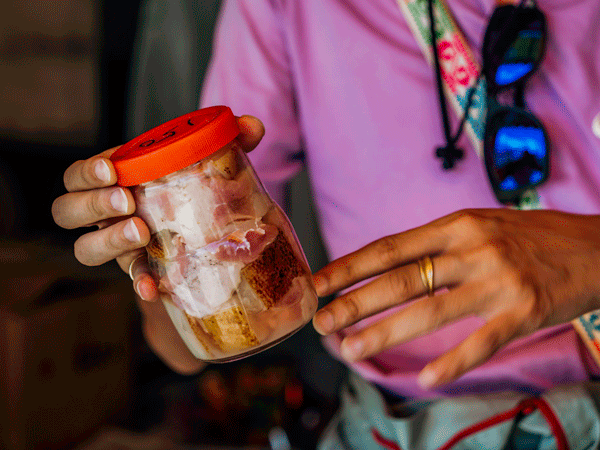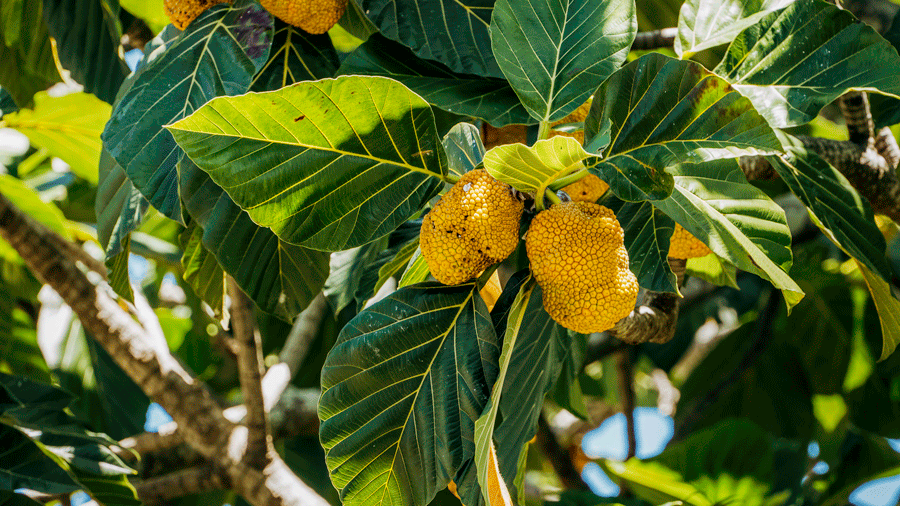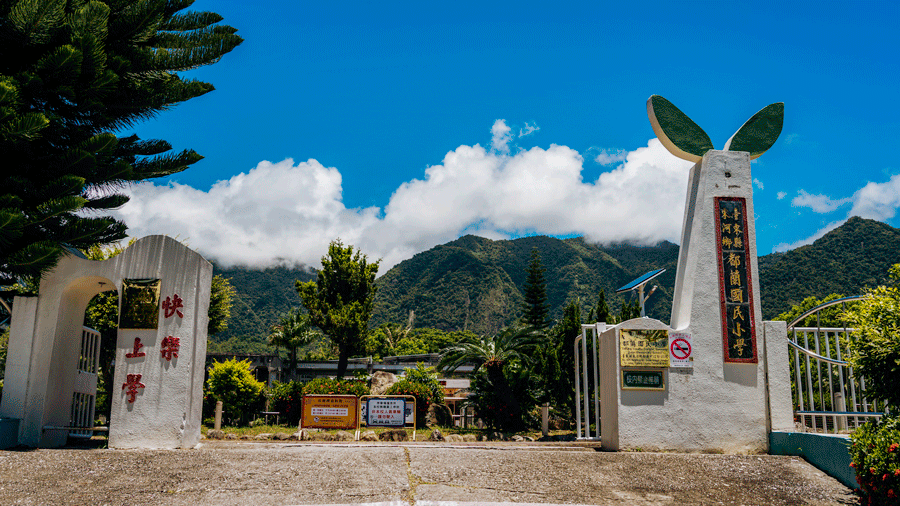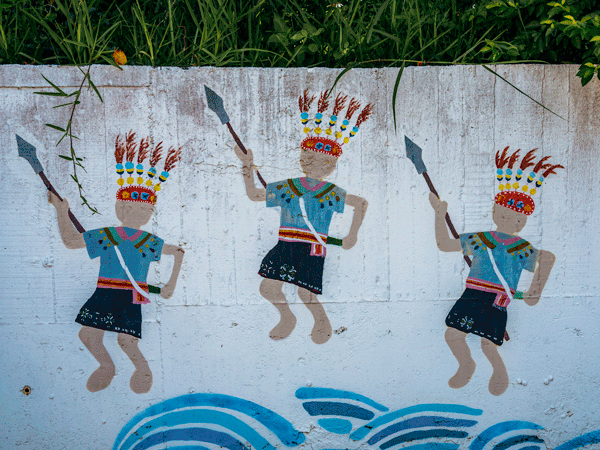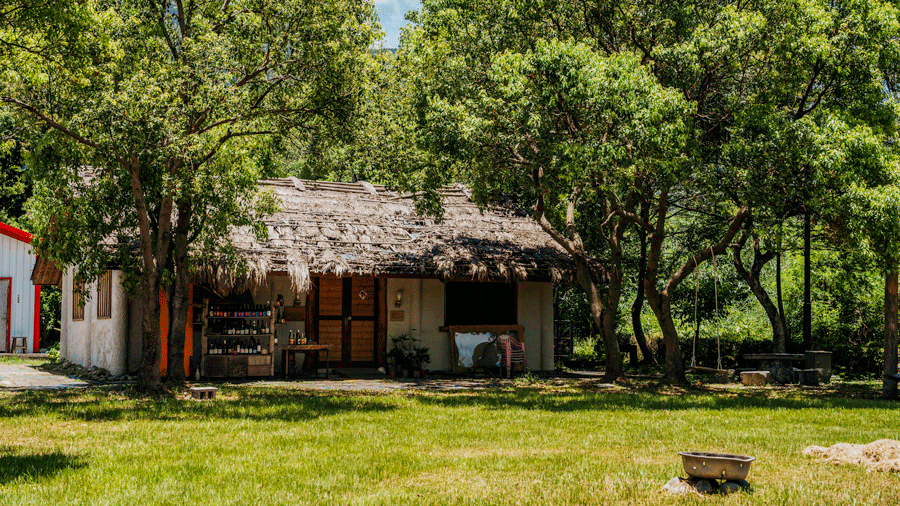 Next was a short bumpy drive up to the A'tolan Style farm, on the site of a 1980s eucalyptus plantation, now returned to tribal management. The plantation desiccated the hillside, so part of the A'tolan solution has been to utilize the remaining trees to make eucalyptus hygiene products! In spite of the scarcity of water, the A'tolan now grow sweet potatoes for the potatoes and leaves, raise goats, chickens, and pigs, and keep bees. This slow, balanced, long-term approach to restoring the land to its former fertility is typical of the indigenous people of eastern Taiwan's harmonious relationship with nature, and reinforces the importance of preserving the knowledge developed over centuries by the island's tribes.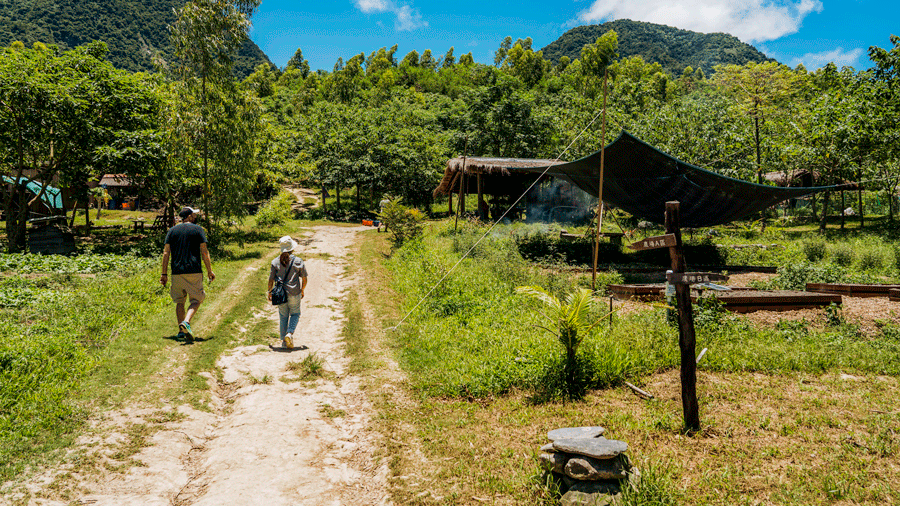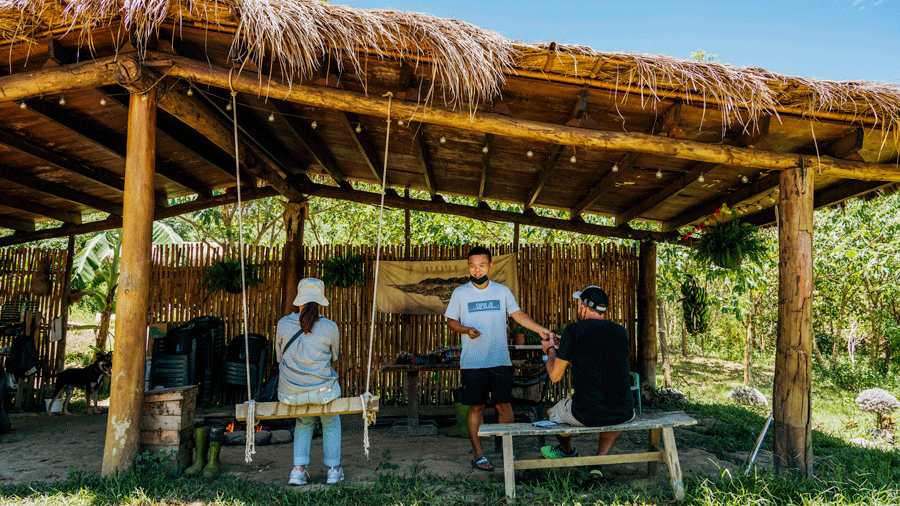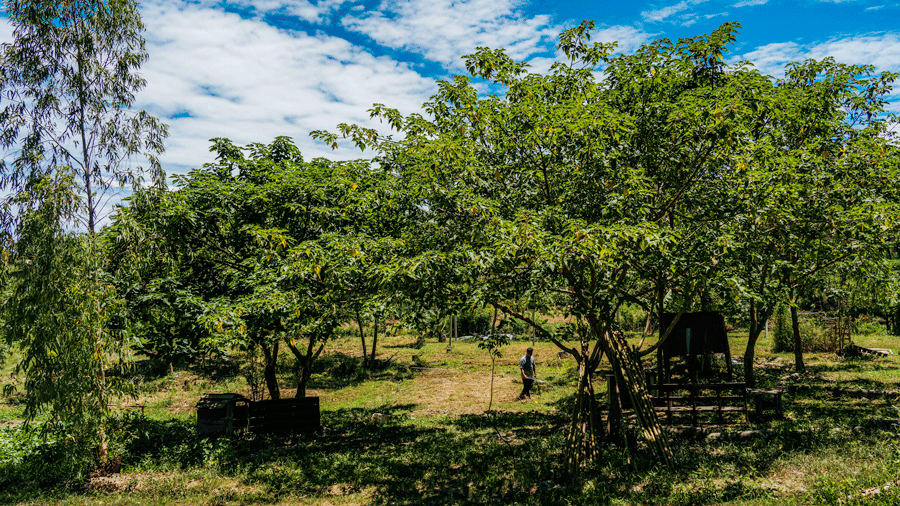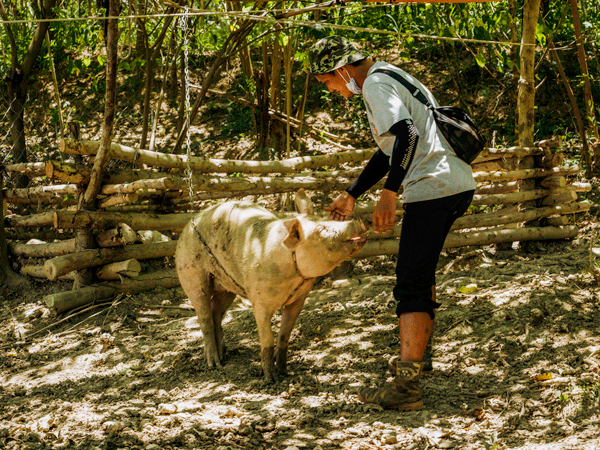 A'tolan Style
(都蘭國)
Tel: (089) 531-864
Add: No. 224, Dulan, Donghe Township, Taitung County
(台東縣東河鄉都蘭村224號)
Facebook: www.facebook.com/atolan.malakapahay
Website: www.atolan-style.com (Chinese)