The Incredibly Detailed Hand-drawn Maps by Taiwan Expat Tom Rook
TEXT / OWAIN MCKIMM
PHOTOS / VISION

Taiwan's cities are by their nature often overwhelming – sprawling, crowded, streets dense with neon signs, street vendors, noise and bustle. The work of British artist Tom Rook — a long-time resident of Taiwan – offers a different perspective on the island's urban landscapes. At once meticulously intricate and grandly sweeping in scope, Rook's hand-drawn maps of Taipei and other major cities on the island offer a serene bird's-eye view of Asian municipalities while inviting the curious to look closer, to see in intimate detail the environments where local life is lived.
Hailing from Exmouth, a small port town in the bucolic southern English county of Devon, Rook grew up on a hilltop, in a house overlooking the town, the River Exe, and the moorland beyond – a view of the world that was formative for his artistic vision: "I feel like that perspective perhaps switched my brain into thinking from these angles," Rook says. He started drawing at a young age, but has never received any formal training in art. He believes his fondness for cartography may have come from his grandfather – a worker for the local electricity board, whose house was filled with large technical maps of the local and national grid. While studying at university in Nottingham, he began drawing maps of the city, both as a way to discover new places and to serve as a record of his time there. "I have a very visual memory, so I could look at part of a map and remember an experience I'd had there. It was like a diary, but in visual form."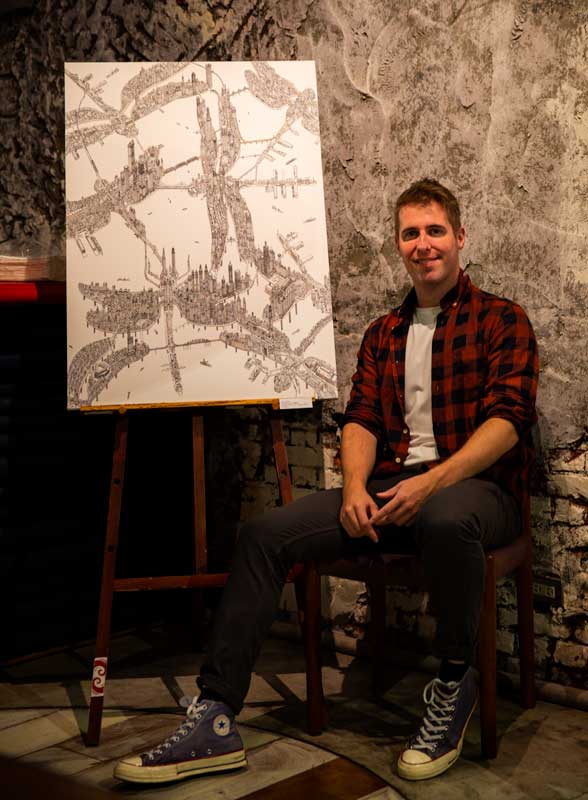 Time in Taiwan
Soon after graduating in 2010, Rook came to Taiwan looking for adventure, but after a year he found that he had done precious little in the way of exploring. "I spent the whole year working, six days a week in a cram school, and at the end of the year I felt I hadn't really seen much of the country." Remembering his drawings of Nottingham, he decided to begin a similar project with Taipei. "I hadn't planned on staying in Taipei long-term. At that time I thought that at some point I was going to leave, and I wanted to have a large drawing of the places where I'd spent my time. I also felt I didn't know Taipei very well, that I was just popping up out of metro stations like a groundhog – nothing really connected. So I started to walk between the stations, piecing the city together." Working in the mornings before his teaching job, on a small table in his shared apartment, Rook began to draw the city, in pencil, on twenty-eight panels of drawing paper.
Since then, Rook has completed maps of some of Taiwan's major cities – including Taichung and Hsinchu – as well as detailed maps of some of Taipei's most characterful districts and historical maps showing Taipei and Tainan in 1945. Now a full-time artist, Rook has had over ten exhibitions in the last decade, regularly takes private commissions, and is currently in the process of publishing a book of his work that combines his map-work with interesting snippets of local history.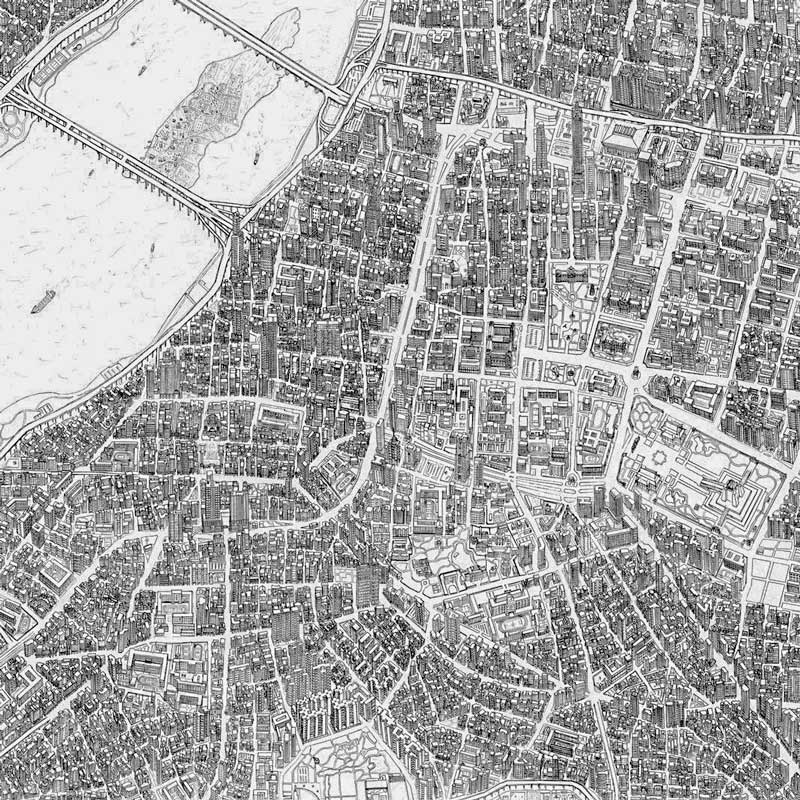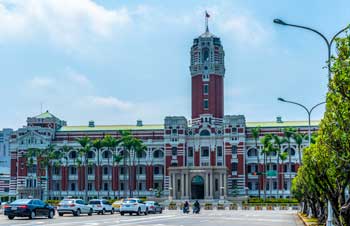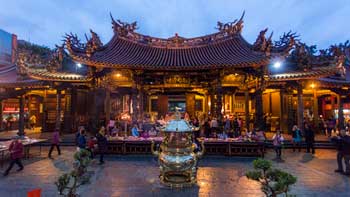 The Artwork
Rook's process is a painstaking one. Before even setting pen to paper, he doggedly walks each street, lane, and alleyway taking pictures of buildings in a gargantuan effort at documentation. When the time comes to draw the map, he first lays out the main streets and lanes using online maps as his guide, and then fills in the details, slowly, over a series of several months, a skill that – with no technical training – had to be honed by trial and error until it became almost instinctive.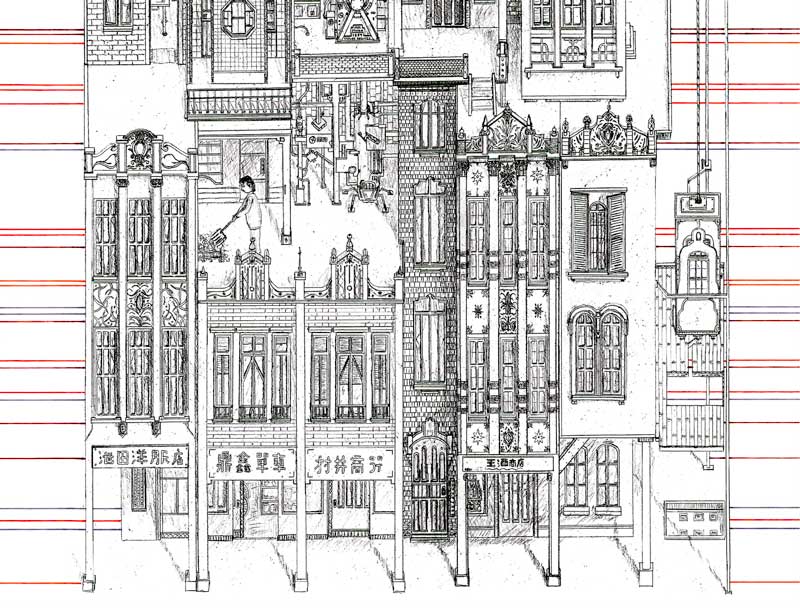 Though there are seldom any signs of human activity in Rook's maps – there are no cars or people – they are nevertheless intimately personal works, with a character that elevates them above the purely technical. "The element of personalization is what makes these maps special: It's my journey around the city and my view of what I found interesting there. If you look at the satellite view for an online map, it's very chaotic – you're looking at a mass of buildings and you can't identify where your life is taking place. When people look at one of my maps, they can say instantly – that's where I live; my life is there."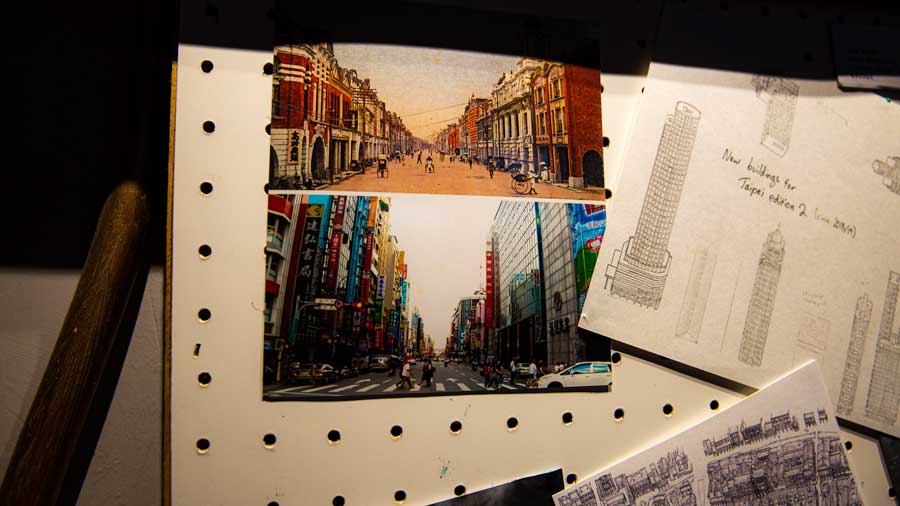 Although Rook is clearly fascinated with cities, some of his most powerful work in fact confronts the danger of free-reign urbanization. His "Insect Series" – featuring silhouettes of dragonflies, hornets, locusts, praying mantises, and spiders covered in urban sprawl – was inspired by his encounters with urbanization while hiking Taiwan's forested mountains. The problem, of course, is not limited to Taiwan, and the cities covering the insects in his paintings are variously modeled on cities like Hong Kong, Buenos Aires, New York, Chicago, and Detroit. "I see this has happened all over the world," he says, "and you rarely notice it's happening, because it happens on the edges of cities, where you don't go to very often."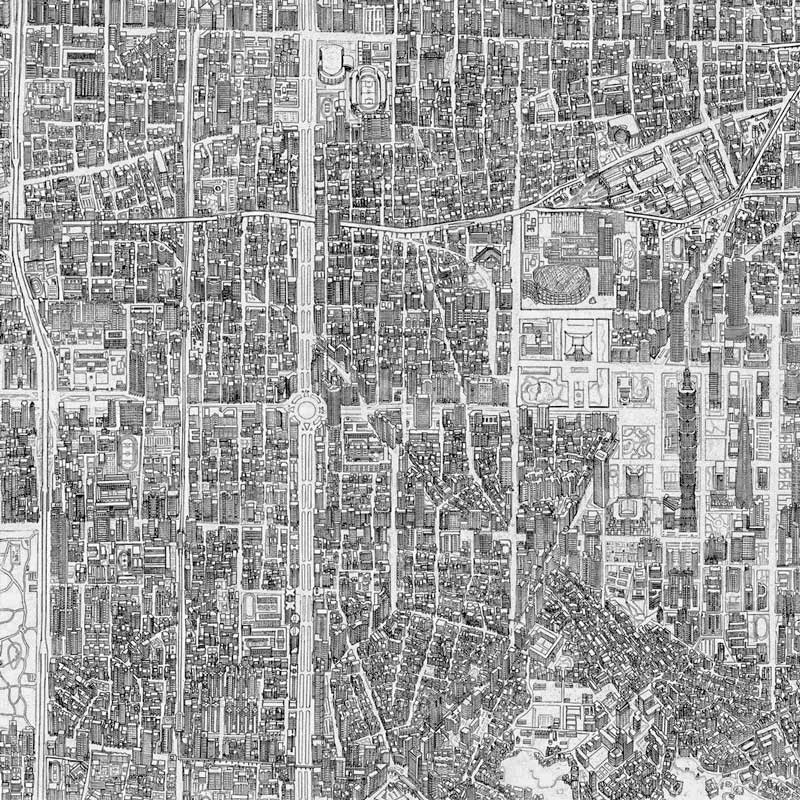 Favorite Places
A natural urban explorer, Rook's interests are perhaps a little different from most travelers. Attracted to dense urban zones with lots of lanes and alleys away from the big sites and landmarks, Rook speaks enthusiastically about areas most travelers seldom, if ever, visit. One area of fascination is Nanjichang in Taipei's Wanhua District, one of Taiwan's first modern social housing communities, built back in the 1960s. A model of its kind in its prime, it is a fascinating maze with hidden courtyards and spiral staircases. The closely packed buildings and one-of-a-kind architecture make it a tempting future project for Rook, and indeed a wonderful place for any urban photographer or connoisseur of daily city life to explore, though it's unlikely to feature in any guidebook. Indeed, Rook's advice for travelers to Taipei is to not be afraid of the city's intricate web of backstreets. "I would say some of the coolest stuff I've found has been down little alleyways. I remember going down an alleyway near Daan Park and in the middle of the block, hidden from the street, was a 150-year old farmhouse that had been converted into a temple, in a big built-up modern area! It's wonderful when you come across things like that. Taipei is a very safe city, so you don't need to be afraid of exploring its nooks and crannies."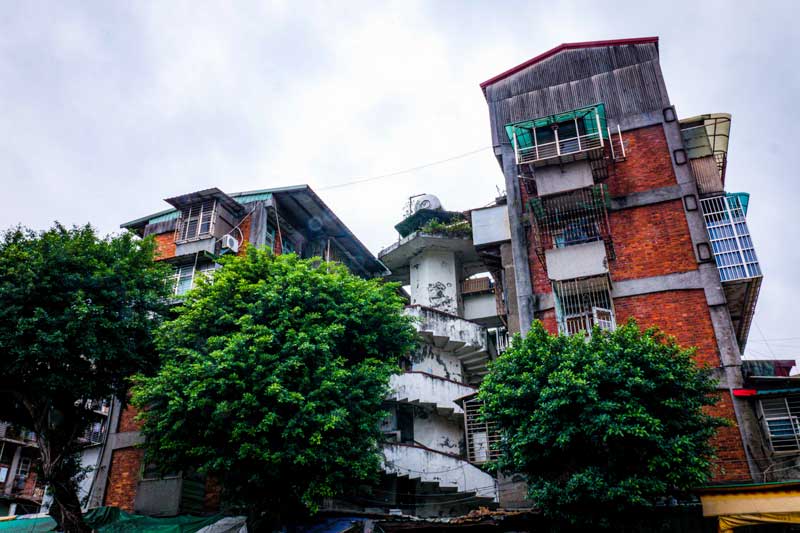 For those interested in exploring the way Rook does, note that he keeps a blog called Hidden Taiwan (address below) detailing some of the more interesting places he's explored or discovered around the island, along with a map pinpointing some of Taiwan's most interesting areas for urban exploration. Rook's writings and sketches of these places – many of which are abandoned or close to ruin but nonetheless have fascinating histories – play an important part in their survival, sometimes in the physical as well as in the abstract sense. In the case of the Losheng Sanatorium – an abandoned Japanese-era medical complex on the border of New Taipei and Taoyuan cities – Rook's detailed hand-drawn map of the area (viewable on his blog) has been used as part of awareness exhibitions by the team fighting for the site's preservation in the face of erasure.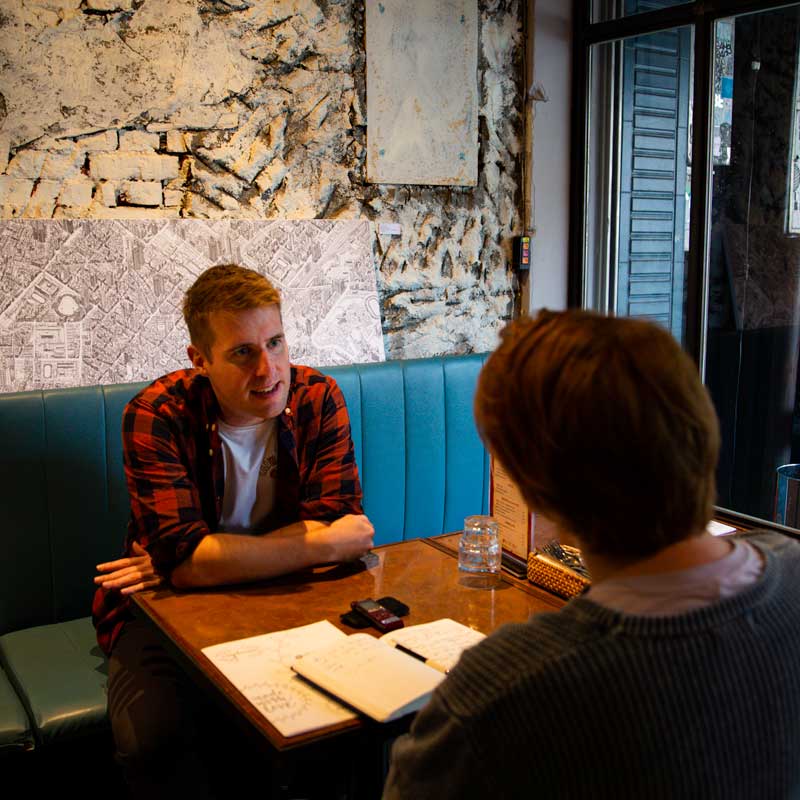 Info
You can find more information about Rook's work, as well as his travel blog, on his website at www.overthecity.asia. You can also follow him on Instagram and Facebook at @tomrookart.