Hotels, Homestays, and Hostels Accommodating Cyclists
TEXT AND PHOTOS / VISION

If you're planning to go on a longer bicycle trip in Taiwan, perhaps following the highly popular Cycling Route 1, which takes you all around the island, you'll need to decide where to stay. Worried about not being able to take your beloved "iron horse" into your room or have a safe space to store it? Rest assured, there are many hotels, homestays, and hostels that cater specifically to the needs of cycling tourists.
To find a quick overview of places to stay that have been vetted by the Taiwan Tourism Bureau and given the label "bicycle friendly," visit taiwanstay.net.tw. There, choose Legal Accommodation and then, under Search by the following categories on the left-hand side, tick the option Bike friendly accommodation under Sports facility. Click on Search to open a list of more than 500 places to stay that, to varying degrees, offer facilities and services accommodating cycling guests' needs.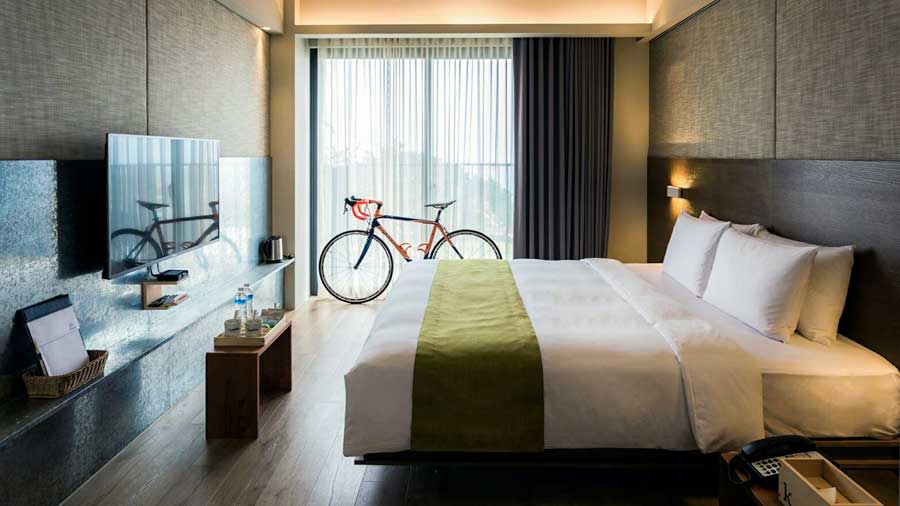 In order to be included in this list of bike-friendly facilities, operators have to meet two basic conditions. The first is the offering of a space for cyclists to store bikes during their stay. This can mean a dedicated public area that is managed and/or under surveillance to prevent theft, or it can mean that guests are allowed to take bikes into their rooms (many places provide convenient wall-mounted racks for bikes inside guestrooms). The second condition is the provision of a space where guests can clean and repair their bikes, including a water outlet for washing dusty bikes and greasy hands.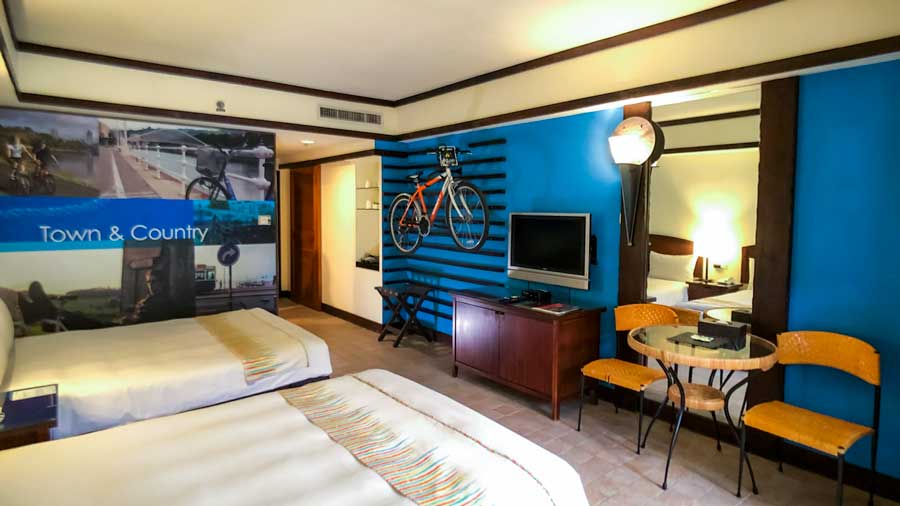 The Tourism Bureau further recommends that hotel operators provide an early breakfast or take-out breakfast for bike riders who need to start early, either because of their route requirements or because they are taking part in cycling events/bike races that might start early in the morning. Facilities are also encouraged to be more flexible when it comes to check-out times to accommodate guests taking part in cycling events, allowing them to keep luggage inside their rooms until after an event and giving them time to rest and refresh before checking out.
For guests who don't bring their own bicycles, hotels are also encouraged to provide bikes for rent and give suggestions and helpful info about cycling in the area where the hotel or homestay is located, such as maps, itineraries, recommended sights, etc.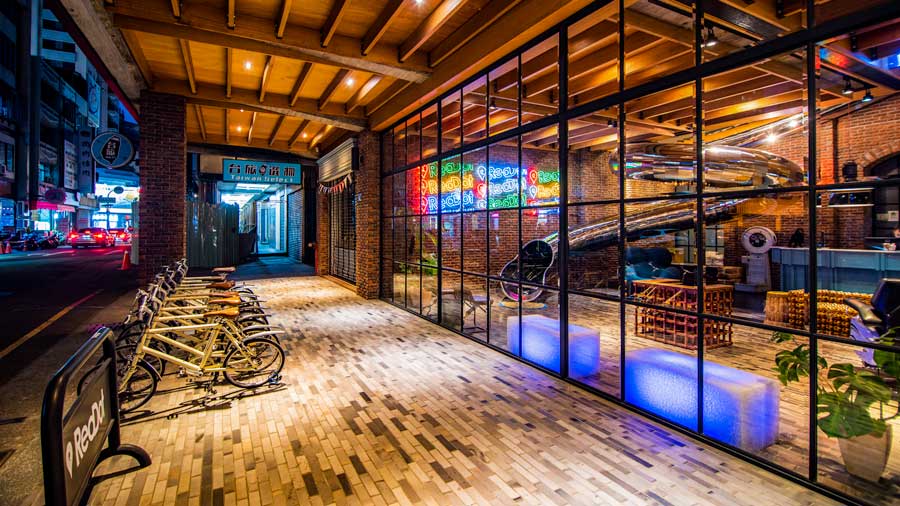 Information about affordable and bike-friendly accommodation around Taiwan can also be found at the I See You Taiwan Hostel Alliance website (www.iseeyou.org.tw; Chinese). There you'll find a number of places to stay that cater to younger travelers, especially cyclists. In order to be listed, hostels have to meet strict conditions (incl. legal registration, high rating by guests, a friendly and culturally rich environment, etc.). Among the free facilities and services provided to cyclists by all member hostels are water refills, travel info, charging of mobile devices, free WIFI, public restroom facilities, floor pump, basic tools, and self-serve repair area. Furthermore, for a small fee (NT$50 for those with Alliance memberships; NT$100 for non-members), the hostels provide a bike-cleaning area, a public shower room, self-help washing machine and tumble dryer, as well as one cup of coffee/tea.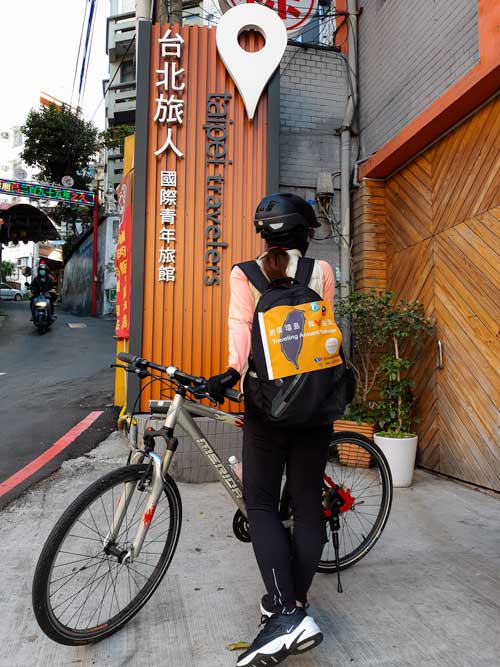 Here is a short list of accommodation facilities around Taiwan that have received high ratings for being bike-friendly:
WowPoshtel (Taipei City) – wowposhtel.com
Taipei Travelers International Hostel (Tamsui, New Taipei City) – www.taipeitravelers.com
Red Dot Hotel (Taichung) – www.reddot-hotel.com
OINN Hotel & Hostel (Tainan) – www oinnhostel.com
Backpacker 41 (Taichung and Kaohsiung) – www.kaobp41.com
YoHo Beach Resort (Kenting, Pingtung County) – www.yoho.com.tw
Kadda Hotel (Hualien City) – www.kaddahotel.com
Traveller Inn (Taitung City) – www.traveler-inn.com