How to Ride a Public Bike in Taiwan Safely
TEXT AND PHOTOS / VISION

You can see them everywhere on the streets of Taipei City and other urban areas around Taiwan, bright-orange YouBikes. Beloved by local residents and foreign visitors alike, these public bikes are easy to rent, ride, and return. In order to make each jaunt a memorable one free of regrets, please make sure to follow all applying rules and recommendations.
Tired of what sometimes feel like endless walks between places of interest in the city? Want to get around quicker, without taking the bus or metro? Why don't you bike? Public bike-rental stations are almost always no more than a 15-minute walk away in the Taipei urban core; who knows, there might be one right around the corner. Actually, the YouBike app knows. Download it and check the station map. Signing up and renting a YouBike is easy and convenient. You'll find all the necessary information on the system's bilingual website.
Following are a few further tips and recommendations, answering some of the questions YouBikers might ask themselves before or while on a ride.
What is the difference between the orange and the white bikes?
In Taipei City you will see two types of YouBikes, orange ones (version 1.0) and predominantly white ones (version 2.0). The city introduced a new generation of bikes with version 2.0 a few years ago, but unfortunately the old and the new bikes are docked at different stations, meaning the bikes of one version cannot be returned at a station of the other. The new-version bikes and docking stations were introduced in the New Taipei City area in November 2021. Therefore, before renting one of the white bicycles, make sure there is a suitable station available in the area where you intend to return the bike if you do not intend to return to your original location. Currently the two versions co-exist in Taipei City and Taichung City, while other cities/counties use one of the two versions exclusively.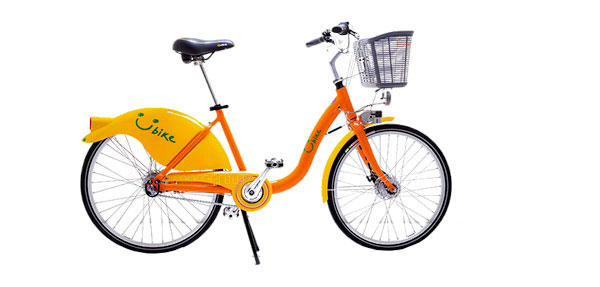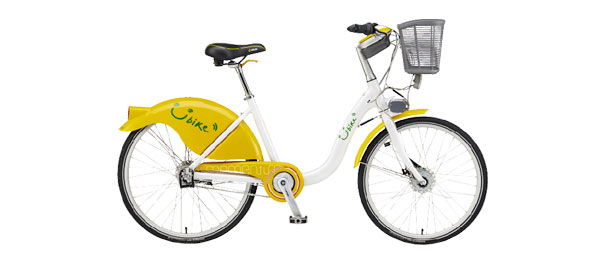 Can I take a YouBike on the metro?
You can, but you have to pay extra (NT$80 per ride) and most likely there is no need for it, because chances are that there is a YouBike station close to the MRT station you are going to exit. So, why not just rent a new bike there?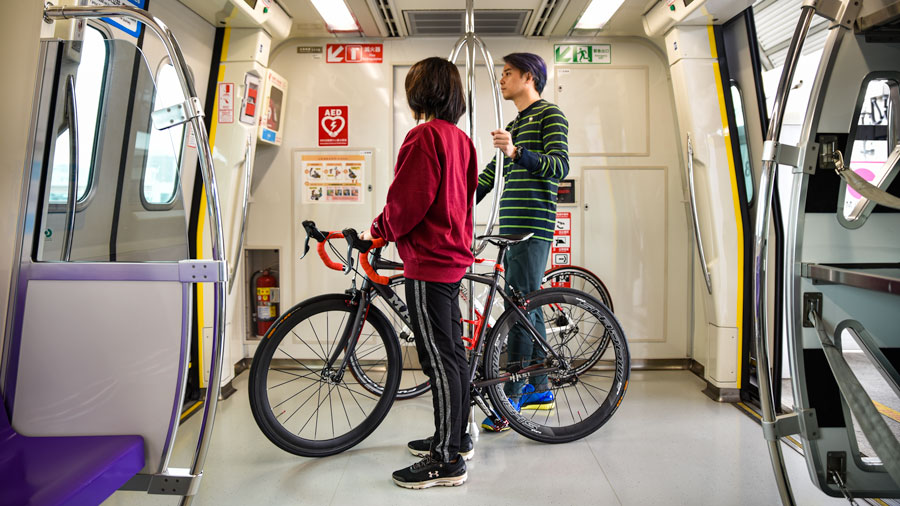 Can I return the bike in another city?
YouBikes are meant for short rides within a city, and each bike is the property of one city. This means that bikes that are moved across city borders need to be returned to their "home city" eventually by the YouBike company. However, since Taipei City, New Taipei City, and Taoyuan City are in such close proximity to each other, renting and returning is allowed across these cities' borders (like we did for our Biking Fun article on page 38).
What if I lock my bike and lose the key?
Each YouBike comes with a front-wheel lock chain and key. If you need to step away from your bike (for example to go into a shop or restaurant), you can lock the bike and take the key with you. Should you lose the key, the first thing you want to do is call 1999 and ask for help/instructions. Apart from paying for the key (NT$200), you'll also have to pay for the transportation of the bike to a YouBike service center (unless you're able to return it yourself).
What if someone steals my bike?
In the unlikely event that your YouBike is stolen, you have to call 1999 immediately and report the missing bike to the police. You have to pay for the rental period until the bike is recovered, or pay for the bike itself (NT$9,000~15,000) should it still be missing after three months.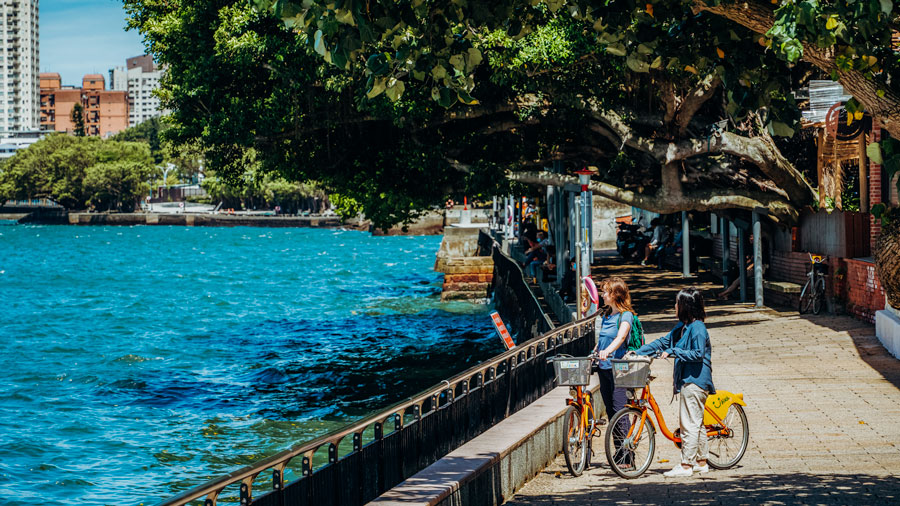 Can I ride on sidewalks/in pedestrian areas?
You are only allowed to ride a bike on sidewalks and in pedestrian areas that are clearly marked as designed for bike + pedestrian usage. Pedestrians always have the right of way, even on clearly marked bikeways.
Do I have to wear a helmet?
It is not mandatory to wear a helmet while riding a bicycle in Taiwan, but it's certainly recommended to wear one as protection in case you have an accident.
Can I switch bikes at a station?
You can switch bikes at a docking station, but you have to wait 15 minutes between returning a bike and renting a new one.
Is there a minimum age for riding a YouBike?
There is no minimum age for riding a YouBike, but there are height restrictions. Riders have to be between 140cm and 190cm in height to be allowed to ride a YouBike.
Bikes with a Bit of Umpf
The Taipei City core is mostly flat, and riding a 3-speed YouBike is most likely adequate for moving about without exerting yourself too much. The areas surrounding the core, however, are another story. The limitations of a YouBike will be evident as soon as you start riding through the hilly parts of greater Taipei.
"Let's Moovo!" says the website for an e-bike rental system recently introduced in New Taipei City. Launched in 2020, this system provides sturdy bikes that are pedaled but have electric motors that give riders an additional boost for uphill stretches or times when there is a strong headwind. Unlike YouBikes, the Moovo e-bikes are not docked at physical stations but need to be rented and returned at fixed locations demarcated with thick yellow-line boxes painted on the ground.
Using the Ride Moovo mobile-device APP (currently in Chinese only) is required for registering and renting the bikes. At time of writing, there were stations in Tamsui, Banqiao, Sanchong, and Xindian districts of New Taipei City. Website (Chinese)