From Intertidal Mudflats to (Almost) High-Mountain Peaks
TEXT / RICK CHARETTE
PHOTOS / VISION

From the sky-searching, thick mountains that define its deep interior all the way down right to water's edge along its Taiwan Strait coast, the Hsinchu region is beautiful hill country – in most areas away from the coast well forested and sparsely populated, with strips of flat, fecund land along the narrow river valleys and coast.
In this article let me serve as your guide on an introductory tour that will help you grasp Hsinchu's special character. Our focus is on outdoor fun and cool places perfect for selfie captures/mementos. We'll be zipping all around the region, so a fair bit of DIY youthful enthusiasm and energy is required. The itinerary is targeted at those young in fact and those still young at heart – youthful in spirit as well as, crucially, "in body" as well.
We'll spend time along the coast, with a long seaside bike foray as one outing. We'll spend time in this region's one big urban agglomeration, the cities of Hsinchu and Zhubei, exploring cultural-creative attractions. And we'll spend time up deep in the high hills, coming very close to high mountain peaks, doing zesty things like hitting the trails in a "discovery forest" and riding on a quaint narrow-gauge railway in one of the colorful trains used by both local residents and neck-craning tourists.
Hsinchu City/County
First, a clarification. Hsinchu City is officially separate from Hsinchu County, but for our travel purposes here, when I said "region" above and say "Hsinchu" hereafter I mean county and city together.
Coastal Hsinchu City has a population of about 450,000. Next-door coastal neighbor Zhubei City, inside Hsinchu County, has about 200,000. The two are separated by a wide, generally mostly-dry riverbed. If spending time in the area, what many travelers do is use the two cities as their hub for day-trips to outlying destinations such as those I'll mention, thus getting to enjoy the thriving nightlife scene on their return, notably the night markets. This is especially true if self-driving. However, I strongly suggest you try to overnight in whichever outlying areas you visit, to get fuller exposure to the respective local cultural and scenic attractions. Each locality is remarkably distinct and there are many intriguing fine-quality homestays in the Hsinchu countryside.
Hsinchu City is a place of dual and deeply contrasting character. It's best known as Taiwan's international high-tech powerhouse, home to such esteemed island-grown names as TSMC (Taiwan Semiconductor) and Acer. It's also northern Taiwan's oldest city, presenting deep traditions and many physical manifestations of its richly textured history for the visitor's edification and entertainment.
Hsinchu County's population is mainly Hakka. This is a Han Chinese minority that, following a common theme throughout imperial times, was forced from more fertile lowlands into rugged upland areas. The countryside is dotted with old towns and villages of strong Hakka personality, with many tourist-friendly Hakka-theme draws.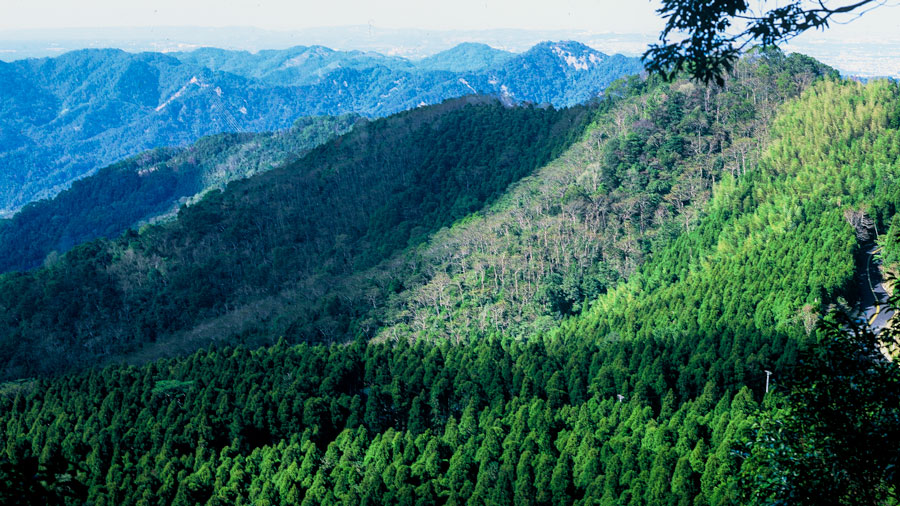 Note that there is also an indigenous minority concentration, primarily in the county's southeast, from the Atayal and Saisiyat tribes.
Mawudu Discovery Forest
This scenic area is in a heavily forested high-hills region in the county's northeast sector, east of the town of Guanxi, one of Hsinchu's most tourist-rewarding Hakka settlements. It is about an hour's drive from Hsinchu City, and is located about a kilometer down along a side road off Hsinchu County Route 118. The paved dead-end side road, just wide enough for two cars to pass each other, snakes inland (east) along a scenic river valley. You'll pass just a few simple farmer-folk residences along the way, including a couple of traditional Hakka-style sanheyuan (three-sided courtyard residences), as well as a very good upscale Zen-theme restaurant found just before the forest attraction's rustic roadside wood-built ticket kiosk. The discovery forest is laid out alongside the last stretch of road past this point.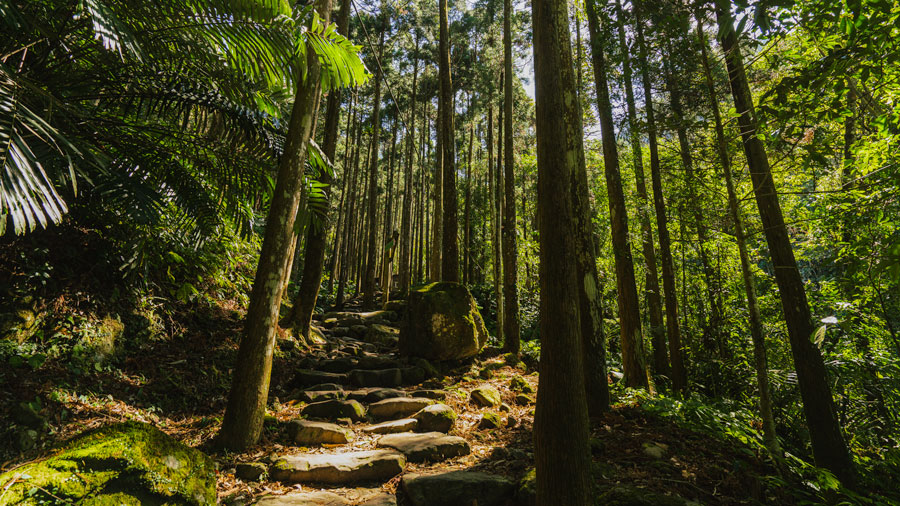 Mawudu Discovery Forest is a family-oriented leisure park with rustic basic structures and facilities that is a well-designed nature classroom. Home to a splendid diversity of plant and animal life, it's in a tribal area with about 50 Atayal households. "Mawudu" is an Atayal term meaning "people and materials collection area" – in the past hunters would gather here, and the valley waterway brings highly valued driftwood down from on high during periods of heavy rain.
Measuring 450ha in size, it is spread out from 600m to 1,300m above sea level. This forested terrain is at the end-point of the reach of the annual northeastern monsoons, and features both subtropical-zone and temperate-zone biodiversity. The dominant tree species is soaring secondary-forest Japanese cedar, aged up to 40 years. The park's most compelling draw is a collection of well-maintained trails that together form a broad loop, beginning and ending around the visitor center. The full loop, without stops, takes about 90mins. There are many ups and downs, but the walk is not strenuous, the grades not challenging.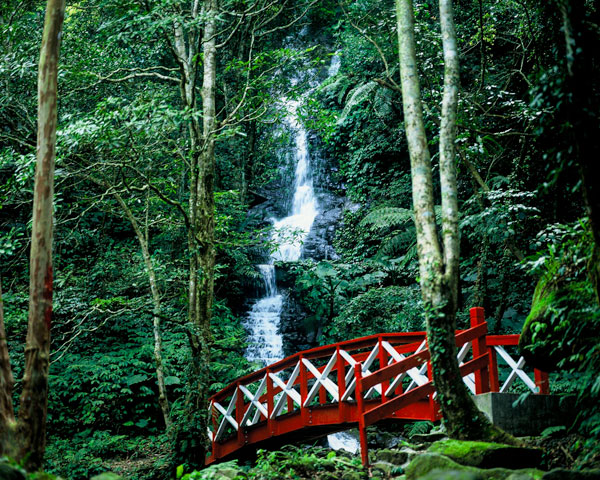 Among the highlights of your on-foot meander through the thick forest are two national-treasure Chinese bayberry (yangmei) trees. "Grandma Yangmei," nearly 500 years in age, and "Grandpa Yangmei," a sprightly 300, stand shoulder to shoulder like an affectionate elderly couple. Nearby, a viewing platform provides a fine view over forest and valley. Other favorite selfie backdrops are the ethereal waterfalls and stream-leaping arch bridges.
Among the facilities near the visitor center is a café, bee ecology area, BBQ area, alfresco movie theater, and the Sunshine Country Ecological Mushroom Garden. The garden is a delightful window into the wondrous world of wild wood mushrooms, teaching you all about their ideal environment, growth process, cultivation techniques, nutritional value, and how they're sustainably harvested.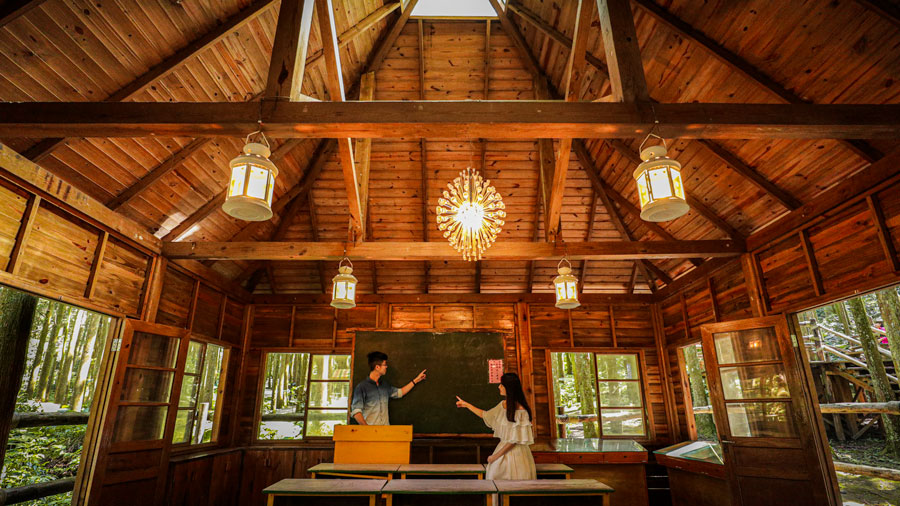 Many visitors, from around Taiwan and around the region, come specifically because the park gained fame as the shooting location for a highly popular Taiwan TV-drama series entitled Green Forest, My Home, released in 2005. The wood-built "Green Light Elementary School" featured in the series, purpose-built by the production company, is a much-in-demand selfie attraction.
Mawudu Discovery Forest (馬武督探索森林)
Add: No. 138-3, Neighborhood 12, Jinshan Borough, Guanxi Township, Hsinchu County
(新竹縣關西鎮錦山里12鄰138-3號)
Tel: (03) 547-8645
Website (Chinese)

Neiwan Branch Line
The Neiwan Branch Line, a long-time favorite with Hsinchu County day-trippers, takes you on a clackety-clack rollicking fun tour southeast from Hsinchu City up into the hills and the heart of Hsinchu County. You'll enjoy a far deeper experience, however, if you overnight in the hills and come back next day. The terminus settlement for the short line's unhurried trains is Neiwan village, a destination with a rich history. It takes about an hour from Hsinchu Station to Neiwan Station (27.9km). Looking at a timetable for the Neiwan Line, you will notice that most trains departing from Hsinchu are actually terminating in Liujia, a station close to the Hsinchu High Speed Rail Station. If you take one of these trains, you need to get off at Zhuzhong Station and switch to another train that travels from Zhuzhong to Neiwan.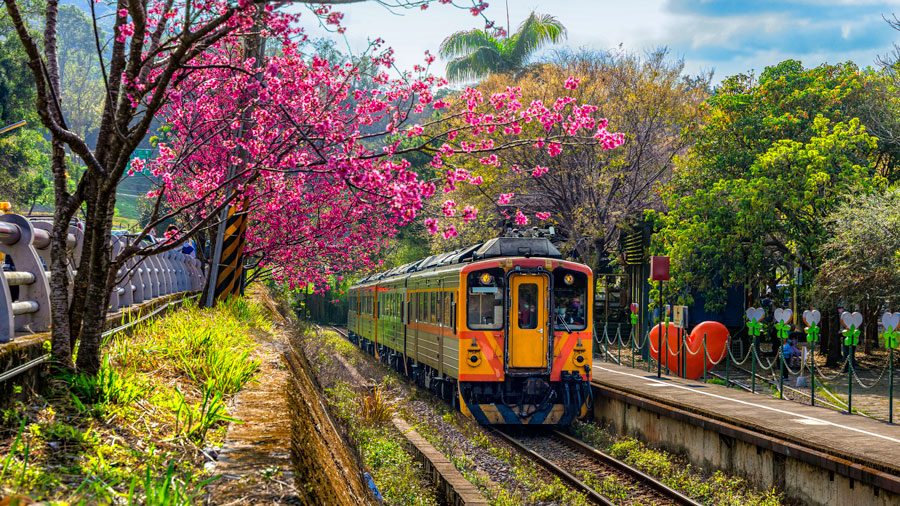 The branch line has been modernized in many ways, including station facilities, but what trippers love most are the old-timey elements. Between Zhuzhong and Neiwan the line remains single-track and the choo-choos on this stretch are old-style diesel-electrics, compact and squarish things, brightly painted with themed exteriors and interiors, that are oh so cute in comparison to the sleek younger electric counterparts that now dominate Taiwan's system.
The trundling journey is bursting in photo-taking opps. As mentioned, the rich history is a key draw, but here I'll mention a number of more cultural-creative spots with more youthful vibes. On the way either to or from Neiwan, jump-offs/jump-ons at some of the other stations is highly recommended, especially at Hexing.
Hexing Railway Station has also been christened the "Love Station." The old Japanese wood-built station and the surrounding area's Japanese wooden single-story buildings have been transformed into the Love Plaza, the buildings renovated and creatively decorated, cutesy public artworks found all about outside. The theme is the settlement's old-time 1940s era of resource-extraction prosperity. Perhaps most photogenic of all are two heritage rail carriages that have been converted into shops selling ice cream and other tasties.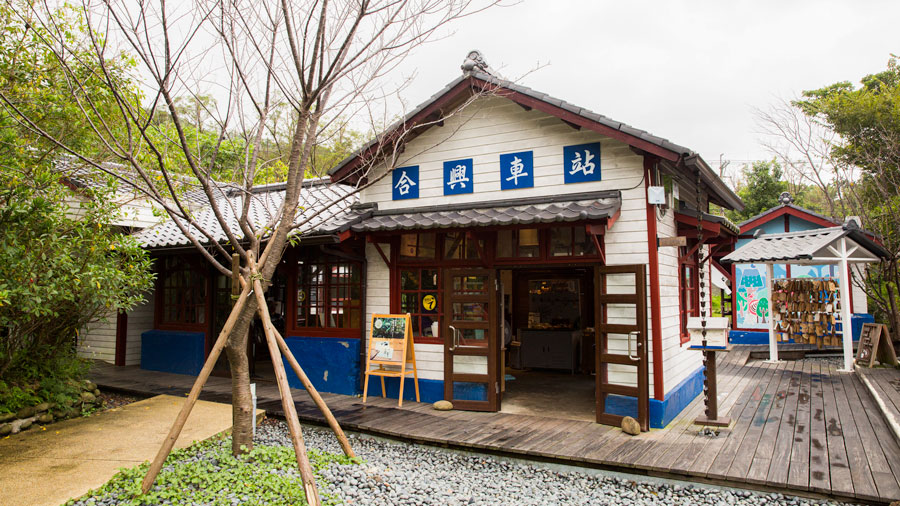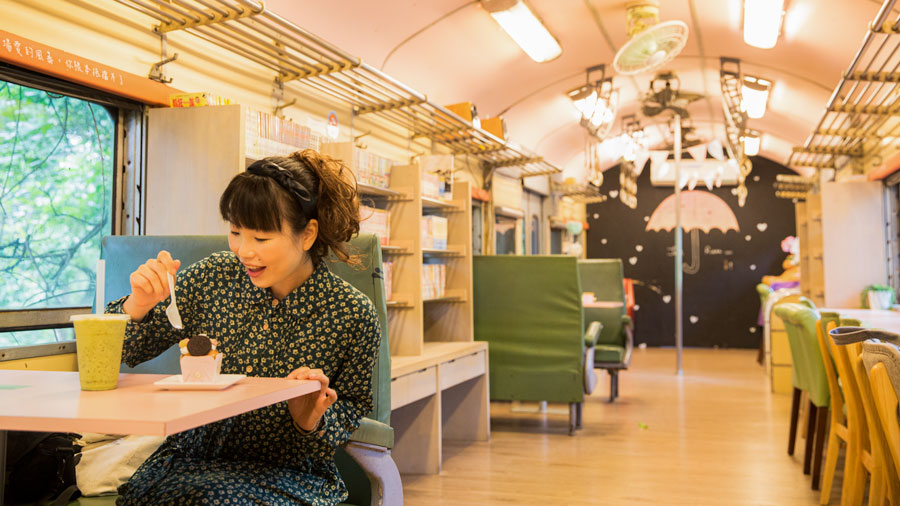 Neiwan, a Hakka settlement, was once a town rich from timber and coal (the rail line's raison d'etre), with its own film theater and other "modern" places of entertainment. A stroll down its tourism-focused Neiwan Old Street area today is a stroll into the Taiwan of yesteryear. Be sure to hunt down the King Kong, ET, and other whimsical sculptures.
Among the town's younger hipster allurements is the Migration Café and B&B (three guestrooms) where the owners have overhauled a heritage residence and given it a dynamic funky retro chic personality.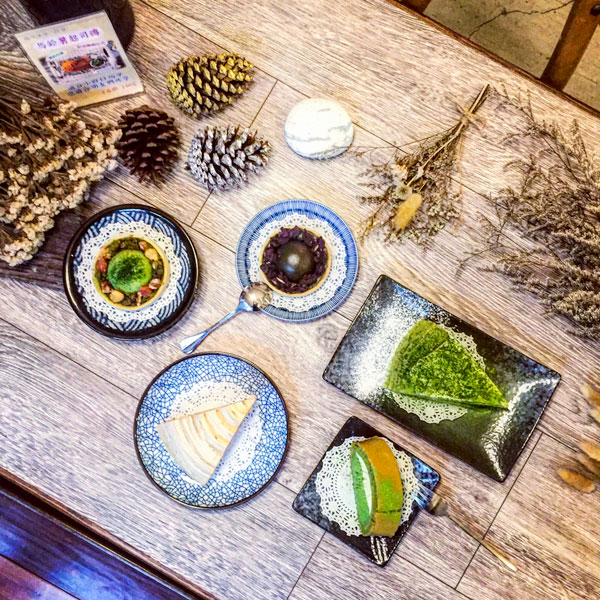 Migration Café and B&B (遷徙咖啡民宿)
Add: No. 18, Heping St., Neiwan Village, Hengshan Township, Hsinchu County
(新竹縣橫山鄉內灣村和平街18號)
Tel: 0983-332-511
Website (Chinese)

The New Hakka Cultural Park is a mini-cluster of delightful eclectic buildings with cultural-creative homey interiors providing triple service as a café, live-demo stage where traditional Hakka handicrafts are proudly celebrated, and kiddie playstation.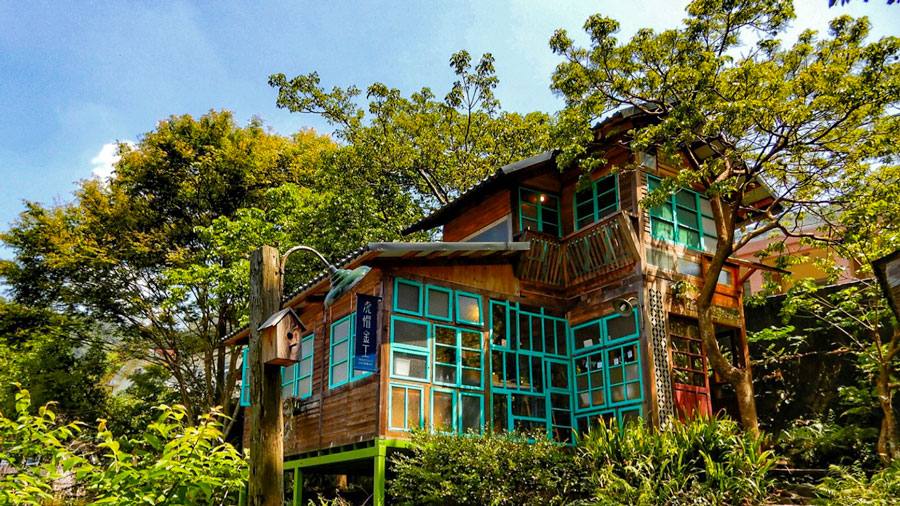 New Hakka Cultural Park (好品好客希望工場)
Add: No. 139-1, Neiwan, Neiwan Village, Hengshan Township, Hsinchu County
(新竹縣橫山鄉內灣村內灣139-1號)
Tel: (03) 584-9569
Website (Chinese)

Jianshi Township
Head further inland, past Neiwan, along winding, scenic County Route 120, and you enter large Jianshi Township, which takes up the county's full eastern region. Here, you transition from high-hills country to mountain country. Despite its size, the township's population is only about 9,500 hardy souls, the majority Atayal tribal members.
The much-photographed Beijiao Suspension Bridge is not far out of Neiwan, right beside the 120. It spans the Youluo River, which also runs through Neiwan. The 120 follows this river valley and ends abruptly high up in the long valley's cul-de-sac denouement, the peaks above crowded in close on the north, east, and south. There are a number of quality campgrounds in this bowl-like final area.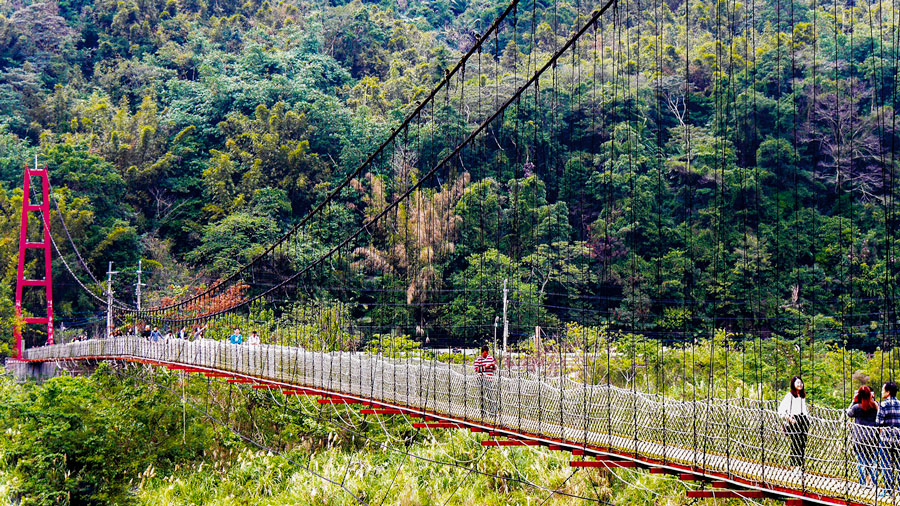 The Beijiao bridge has a single-span design and measures 220m. Its two towers are painted bright red; their bases sport dual-culture artwork, both indigenous totems and auspicious protective Chinese qilin. This footbridge was originally built as a connection with a small native settlement on the far side, which today has road access out. Be sure to sit down for a cuppa and some ice cream (mango, green tea, etc.) at the simple artsy-craftsy alfresco-seating café Feng Beijiao right beside the far-side tower, owner of a great view of river and bridge.
Further along the 120 the junction with County Route 60 is reached. This snakes up another river valley, again headed inland. After making the turn, you arrive at the Frog Rock Trail entrance after about 5km. This is a trail that combines waterfall-viewing and eco-exploration, about 500m long with a wooden boardwalk design along most of its length. Atayal tribal members run a small, theme market near the trailhead. The pathway brings you into a canyon to the impressive Frog Rock, with the iridescent 40m-high Frog Rock Waterfall hurtling down behind it. The rock is indeed amphibian-esque; according to an Atayal legend a frog turned to stone after following mosquitos up into the deep valley and becoming trapped. At this trail point an attractive glass-floor viewing platform, 6m long with the shape of a three-leaf clover, extends dramatically outward, seeming to float mid-air.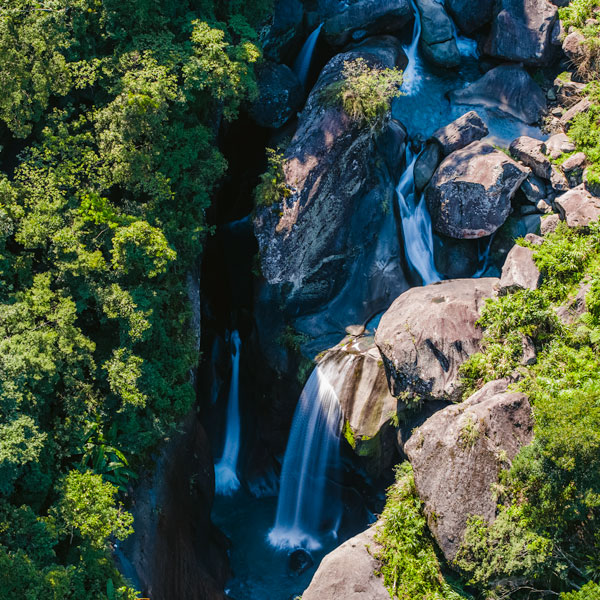 Next up, a gorgeous mountainside forest-surrounded café/restaurant (Western/Chinese) operation called 6 Garden. Go back to the 120 and head further inland. It's up a long, twisting side road on the north-facing face of the massif that stands between the 120 and 60. The views are tremendous. The side-road neighbors are small farms, campgrounds, and fellow pastoral-stylish food-and-beverage purveyors. The comfort-inducing architectural/décor keys for the two-floor 6 Garden building are exposed red brick, dark-stained wood, ceramic tiling, and outdoor decks and patios.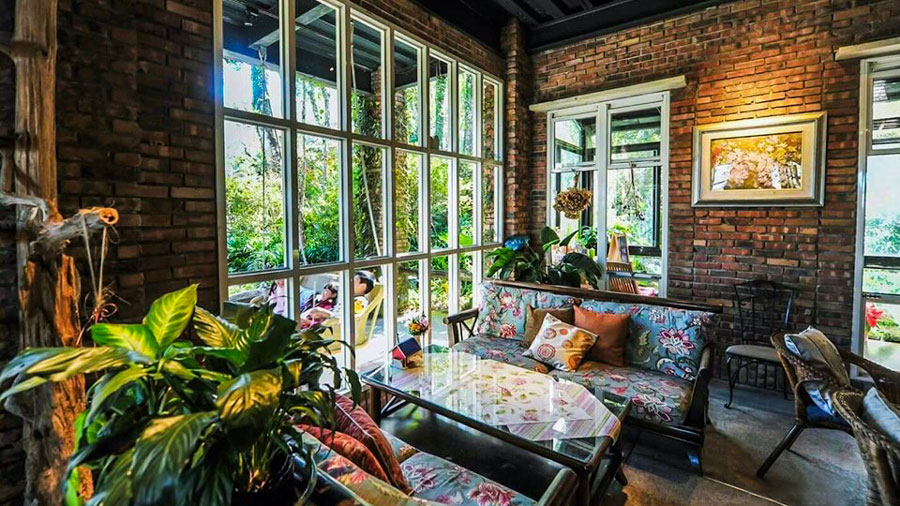 6 Garden (六號花園)
Add: Lahao Buluo, Xinle Village, Jianshi Township, Hsinchu County
(新竹縣尖石鄉新樂村拉號部落)
Tel: 0932-178-177
Website (Chinese)

Those whose taste for mountain adventure is still not sated can venture even deeper into the Hsinchu mountains to visit Smangus, a small Atayal settlement about 1,500m in elevation known as Taiwan's remotest village. To see and experience all of its jewels, including a long, spiritual hike to a grove of sacred giant cypresses, you'll need to overnight; it's about a 3hr drive from the Hsinchu City area, and there's no local-bus service. To overnight, book online. The community co-op packages include simple homestay accommodations, small-restaurant dining (native/Chinese), village and trail tours, and other services.
Xiangshan District
And now for something completely different. After time in a space with mountain peaks seen all about, time for a close-up look at the Taiwan Strait coast. The destination is Xiangshan, the largest of Hsinchu City's three districts, taking up its southwest sector. Largely rural, its two main developed areas are along the coast and in its north, the latter zone merging with the city's urban core.
The tiny Xiangshan Railway Station is an adorable little work of architecture that dates to 1928, built by the Japanese. The last station on the West Coast line before entering Miaoli County, this lovingly maintained city-designated heritage site is Taiwan's sole remaining Japanese-era station built using cypress from the Alishan region high in the central mountains. Step inside for a time-travel timeout, checking out the old-style wooden benches and compact ticket counter. Drainpiping on each side of the sloping roof is cleverly designed to resemble strings of wind chimes.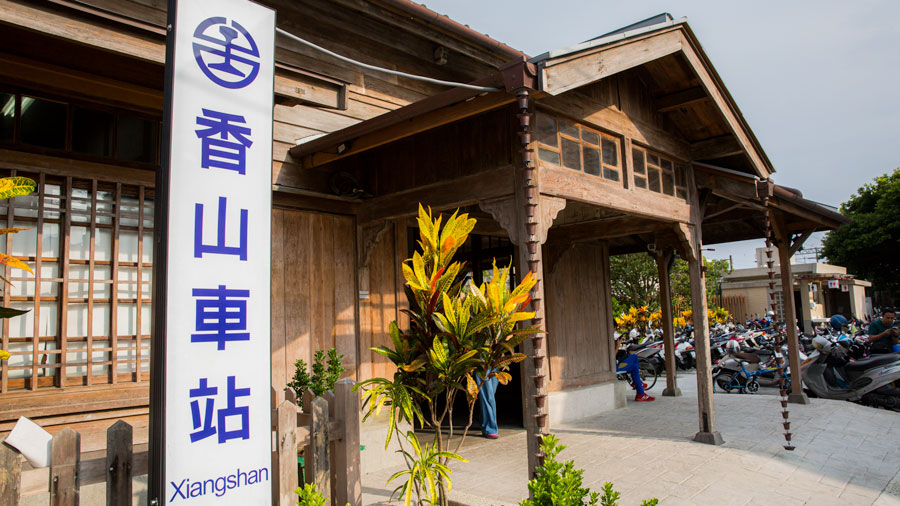 The station is just a short distance from the coast and Xiangshan's other main tourist fascination, the 17km Coastline Scenic Area and its breezy 17km-long seaside bikeway. And it just so happens that, if you've indeed arrived by train, a YouBike public bike-rental station lined with two-wheeled steeds awaits you right outside the train station.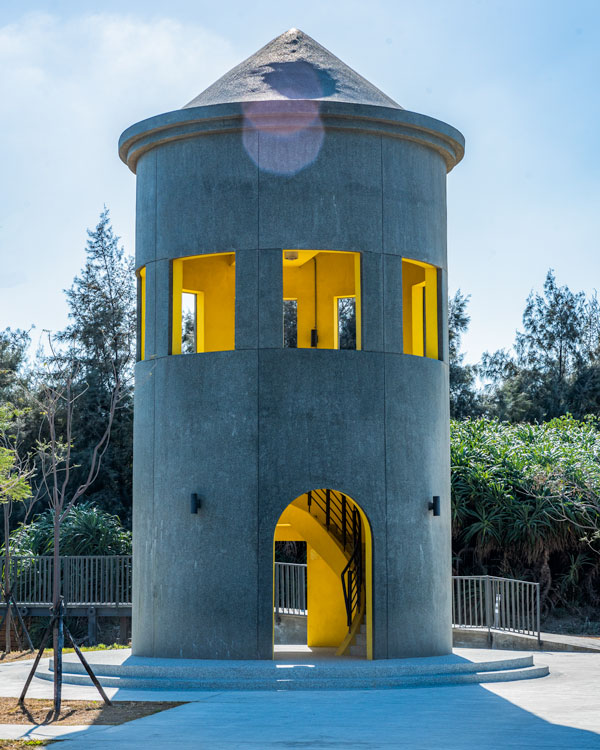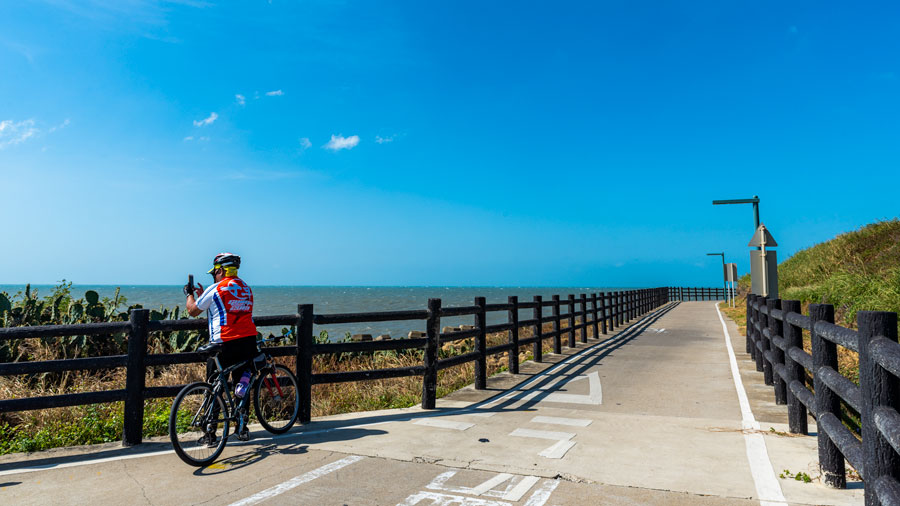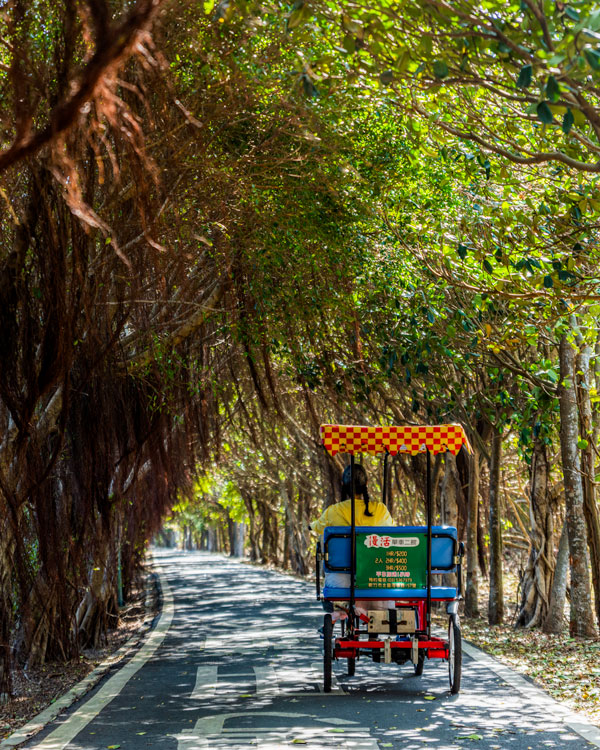 The scenic area (and bikeway) stretches from Nanliao Fishing Harbor in the north to just past the Nangang Bird Watching Area and Xiangshan Sand Dunes in the south. Xiangshan's railway station is off the southern section. There are bike-rental facilities along the bikeway itself, concentrated in the north section closer to the city center.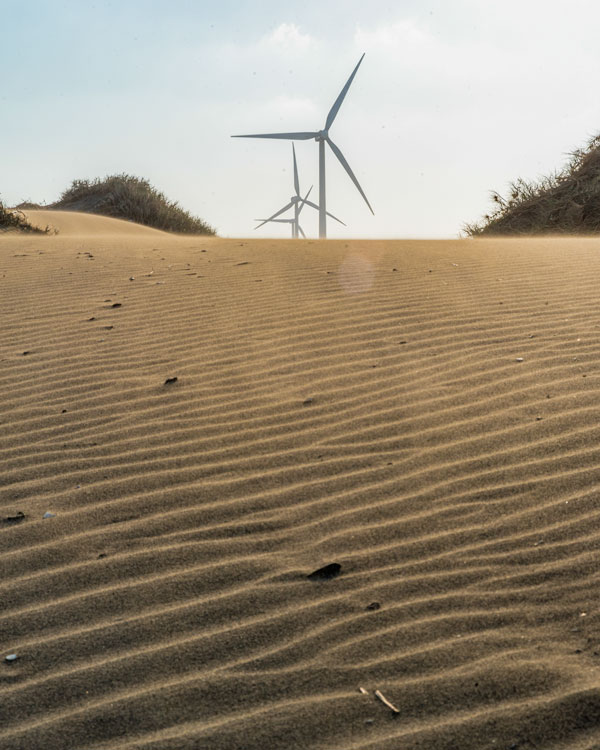 This is a place of superb photo-opp views of wetlands, mangroves, estuarine mudflats, intertidal zones, twirling wind turbines, and teeming birdlife. And of stunning sunsets. And of delicious and unbeatably fresh harborside seafood.
The Coastline Scenic Area is bisected north to south by the Gangnan Canal, which is spanned in four locations by Chinese-style arch bridges, creating an especially picturesque picture in the evening. The bikeway also brings riders over the Little Rainbow Bridge and three other close-by "rainbow bridges" that have animatedly painted steel-frame arches above their biker-friendly flat decks.
The Xiangshan Green Tunnel is a long tree-lined bikeway stretch with an intertidal zone on its west and long, thin grid of aquafarm ponds on its east. This is a shady section much appreciated by pedalers and walkers out on the bikeway for more than a short period, for there is only limited protection from sun and wind elsewhere.
The tunnel section is alongside part of the expansive Xiangshan Wetland. Just south of this, "head out to sea" on the long, serpentine 250m-long Wetland Crab Viewing Path when the tide is in, and when it's out, head out on the mudflats. One split trail section is shaped like a traditional heart-shaped stone weir, perfect as a "foredrop" for the glowing sunset backdrops.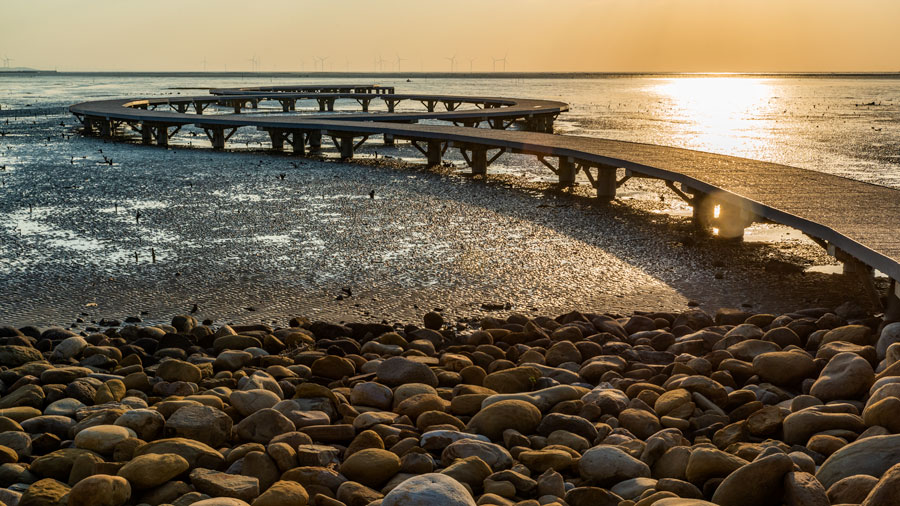 The Xiangshan Sand Dunes provide a good opportunity to observe and shoot the different types of vegetation that make dunes their home, stabilizing them. There is a watchtower here to facilitate both observation and pic-taking. There are also foot-wash facilities so you don't inadvertently take sand-dune grain babies home with you.
Hsinchu City
Founded in the early 1700s, Hsinchu City today has a population of about half a million. Its popular nickname is "Windy City." Check the Google Map satellite view and you'll see why. The land it's on juts out into the Taiwan Strait, and the city is laid out on coast-side rising land and up onto a plateau. In yesteryear times its particular enviro-circumstances led to "branding" in such traditional industries as glass- and rice noodle-making; both still thrive. The noodle industry, specifically, was built on the pristine local waters and drying winds.
This city is very laid-back, with much leafiness and a fecund repertory of heritage architecture. Yet at the same time this inheritance-hugging city has another side to its character, a love of the futuristic and cultural-creative. The font of this passion is globally renowned Hsinchu Science Park, founded on the plateau in 1980.
OrCraftLife is located in the city's old section, in a multi-story heritage commercial building that has been alluringly renovated. In 2019 a local cultural-creative non-profit enterprise took over the premises, redesigning it as a "craft window." The first and second floors have theme displays of crafts, sometimes renowned Hsinchu arts such as glassworks, sometimes overseas works. The third floor has exhibits, performances, and special workshops following the curatorial theme on the lower floors. The menu at the intimate fourth-floor café serves as a Hsinchu culinary window.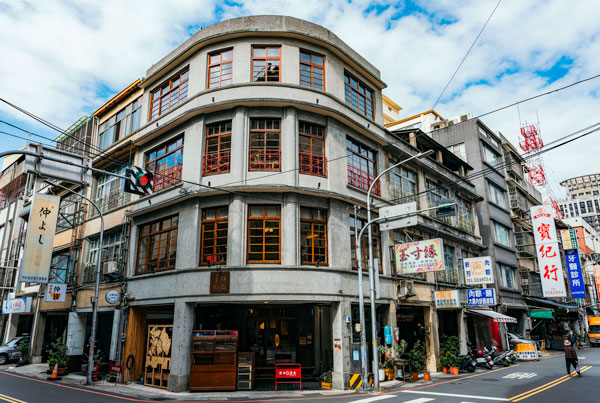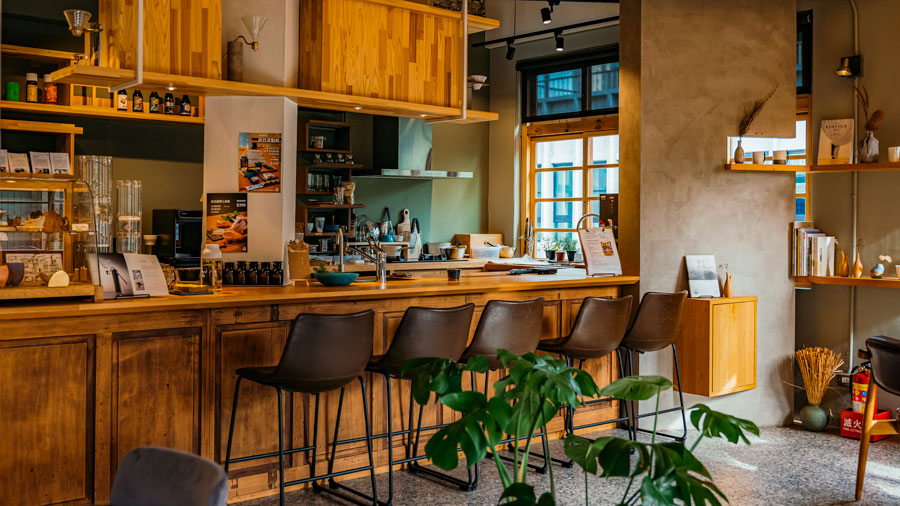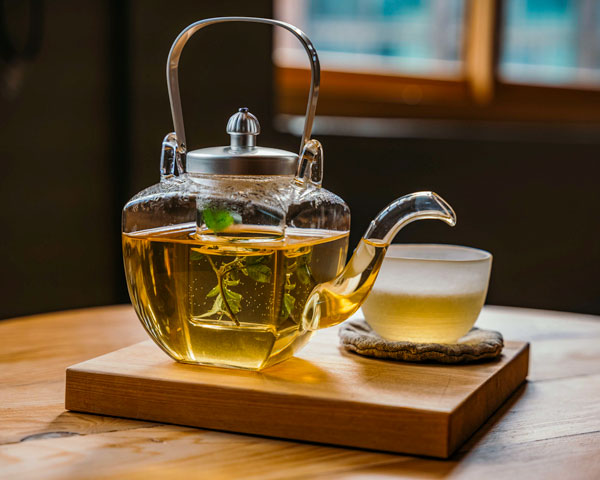 OrCraftLife (或者工藝櫥窗)
Add: No. 75, Zhongyang Rd., East District, Hsinchu City
(新竹市東區中央路75號)
Tel: (03) 522-0500
Website (Chinese)

Other interesting projects by the local Grand View Culture and Art Foundation you should check out, to experience how new life has been brought to old spaces, is the OR Bookstore, OR Veggie restaurant, and OR Inn.
Zhubei City
Zhubei is one of Taiwan's fastest-growing urban centers. Key reasons are the location of the Hsinchu High-Speed Rail Station here, and convenient transport access to the Hsinchu Science Park and two younger zones in Zhubei, a biomedical science park and high-tech industrial park
A historical side foray – the "chu/zhu" in "Hsinchu" and "Zhubei" means "bamboo." In China's imperial past, secondary cities would be surrounded by less-expensive thick walls of nigh-impenetrable thorny bamboo. Hsinchu City got proper walls in the early 1800s. "Zhubei" literally means "north of the bamboo (city)." You've already spent time in Zhudong, or "east of the bamboo (city)," in the Neiwan Branch Line section.
Houshi Village is an iconoclastic venture, an open-air market hidden away like an oasis amidst the surrounding Zhubei concrete and busy-ness. This is a co-op run by young cultural-creative indie entrepreneurs, their various healthy and natural food-and-beverage enterprises clustered around a courtyard dripping with foliage and brimming with shade and breezy seating. The courtyard is unpaved; you'll be walking au naturel, on bare earth and gravel (plus a few small wooden-deck areas). The architectural and interior-decor design of the compact-size establishments is best described as industrial chic, with much exposed concrete and strategic rustic-style wood use. For even more quiet, sit a spell in the cool – literal and figurative – aboveground "cave" created with bamboo, earth, and other natural materials.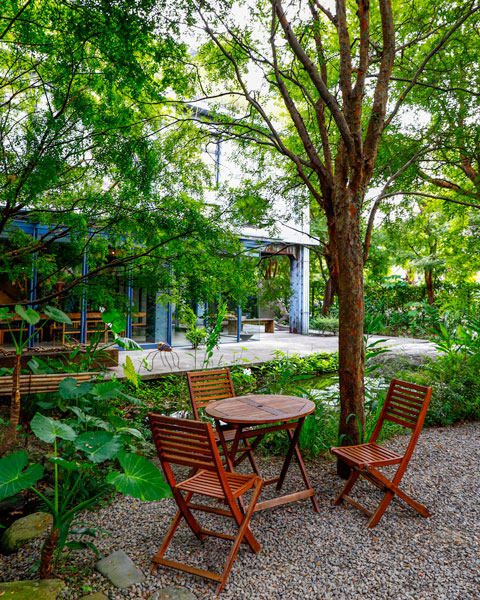 Your money-spending choices – note there is a heavy Hakka presence: a place that creates plant-based oils; an eatery specializing in healthy plant-based foods; a shop that crafts myriad fermented foods; and a Western-style bakery where, among his many delish treasures, the young confectioner offers his unique interpretation of his baker father's traditional Chinese mung-bean pastries.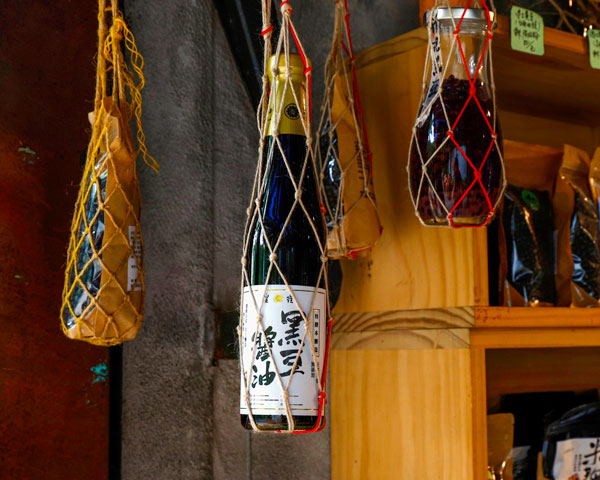 Practical Info
Hsinchu City and Zhubei City can be conveniently reached by High-Speed Rail, conventional railway (TRA), and intercity buses. Xiangshan and Neiwan stations are served by local trains only. Since public transport in mountainous areas of Hsinchu (Jianshi Township) is infrequent, using your own means of transport is recommended.
For general info about Hsinchu, visit tourism.hccg.org.tw (Hsinchu City) and travel.hsinchu.gov.tw (Hsinchu County Government).