The Indigenous Art Scene on the East Coast
TEXT / SIMON FOSTER
PHOTOS / RAY CHANG
Exploring the indigenous art scene in eastern Taiwan is a pleasure in itself, but is also a great way to start to decipher the region's tribal cultures, and to gain a deeper understanding of the customs, stories, and sustainable living practices of its original inhabitants.
Before TVs, computers, smartphones, and the Internet, the traditional arts of painting, carving, sculpting, storytelling, music, and dance represented more than just aesthetic pleasures. For indigenous communities around the world, the arts were a primary method of passing on information to future generations, to ensure survival, a harmonious relationship with nature, and cultural continuity. Long isolated from the rest of the island by the vast and soaring Central Mountain Range, eastern Taiwan remains a bastion of indigenous culture. However, with improved transport links, outside influences in this once remote region are growing by the day. These changes have the potential to either dilute or to strengthen tribal messages. Fortunately the latter seems to be the case, and as environmental and social consciousness become more mainstream globally, there is more interest than ever in eastern Taiwan's indigenous arts scene.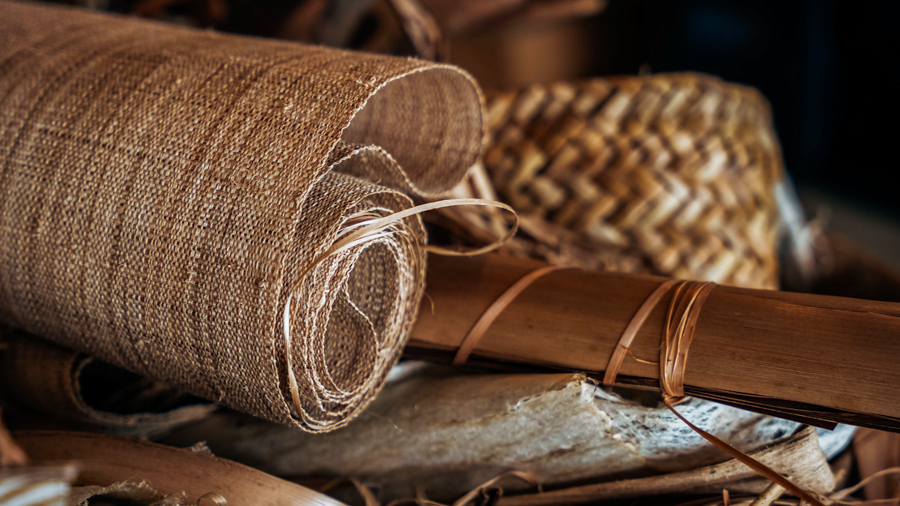 Small workshops like Paterongan Art and Alpinia painstakingly produce beautiful handcrafted items from renewable sources. At the other end of the scale, the Taiwan East Coast Land Arts Festival features big, bold indigenous-art installations along coastal Highway 11 and open-air concerts under the moonlight at the Duli Visitor Center.
Paterongan Art
When driving along coast-side Highway 11 the eye is naturally drawn to the endless ocean, and so it's easy to miss Paterongan Art, a small crafts studio and workshop on the mountain side of the road. Comprised of a husband and wife team, Paterongan Art produces a broad selection of handicrafts, all made using sustainable materials sourced locally. Chen Shu-yan is a Han Chinese fiber artist, whilst her husband, Duwak Duyao, a member of the Kavalan tribe, crafts traditional Kavalan items. Paterongan is the name of the branch of the Kavalan tribe that lives in and around Hualien County's Xinshe village, and means "to anchor and pull a boat ashore" – a fundamental part of indigenous life here.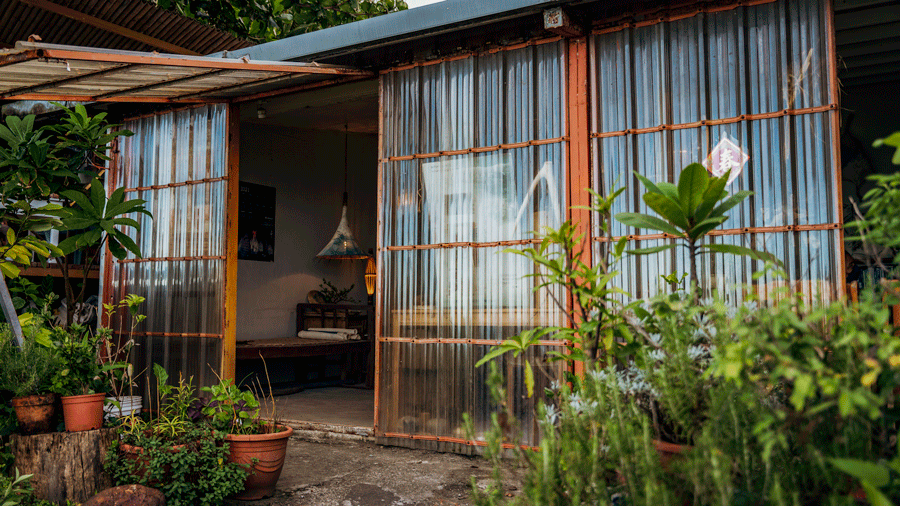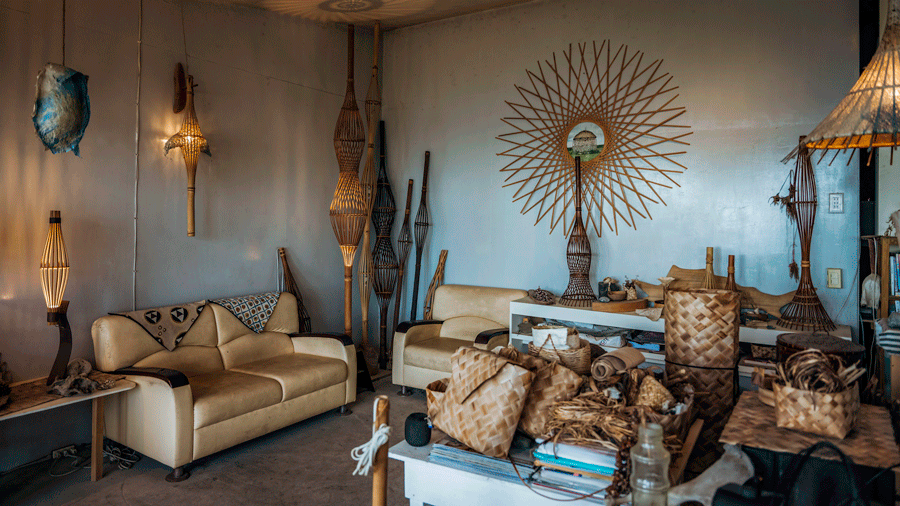 The studio has too much in the way of artworks to absorb all in one go, but the striking split-bamboo lamps immediately stand out. Inspired by traditional fish traps and each crafted from a single piece of bamboo, these lamps are beautifully elegant and I'd love to own one! Equally as impressive are the paper mulberry paintings. The bark is first stripped from the tree, then gently beaten flat to resemble papyrus, at which point it can be painted on, or stretched around bamboo to form a lampshade. Next to the studio, the workshop is a hive of activity, with rolls of dried shell ginger stems awaiting weaving, bamboo in various stages of the splitting process, and wood shavings covering the floor as testament to the hard work. None of the items for sale are cheap, but when you consider the labor and skill required to create these one-of-a-kind pieces, they represent value.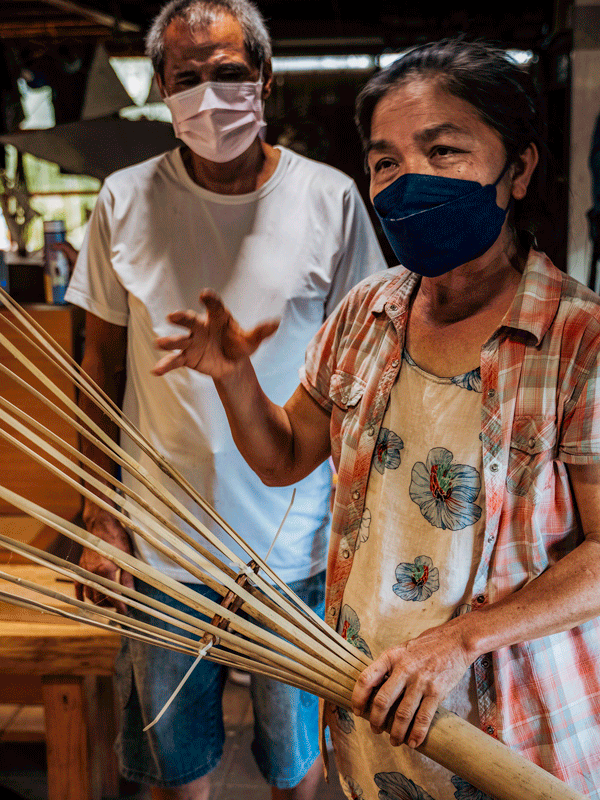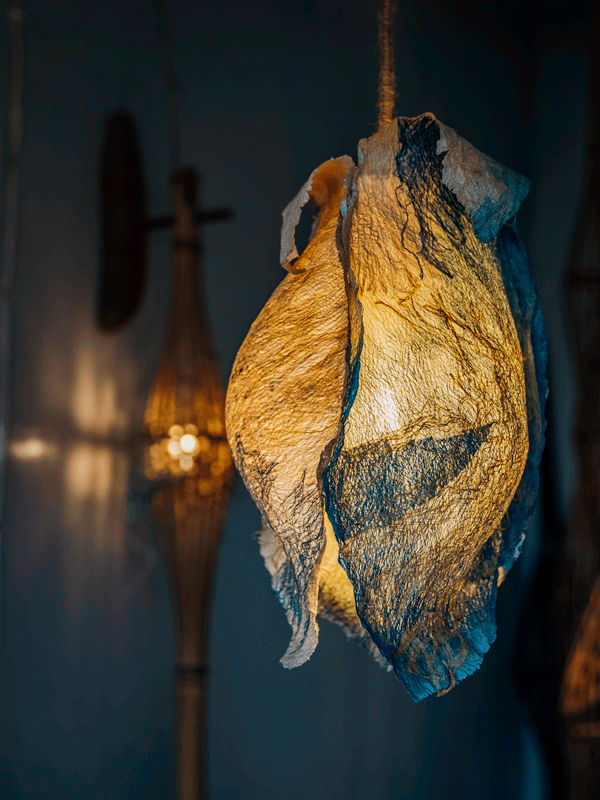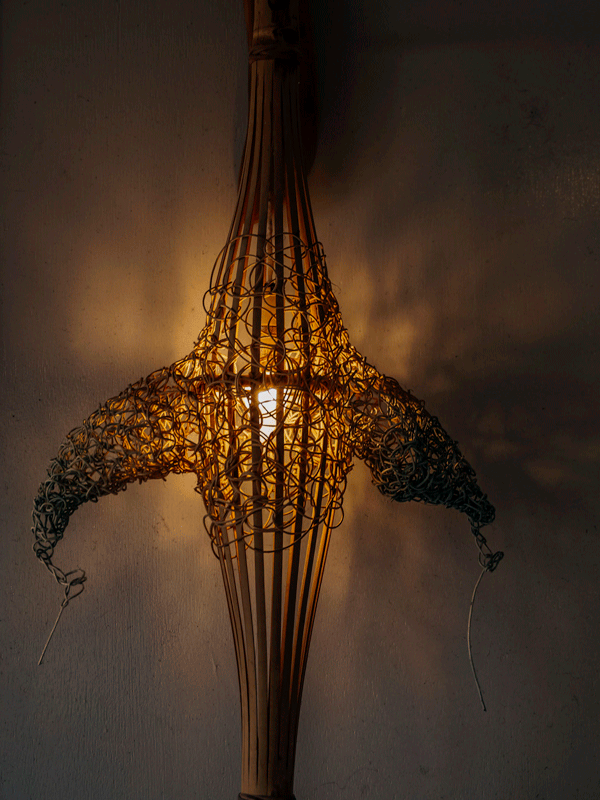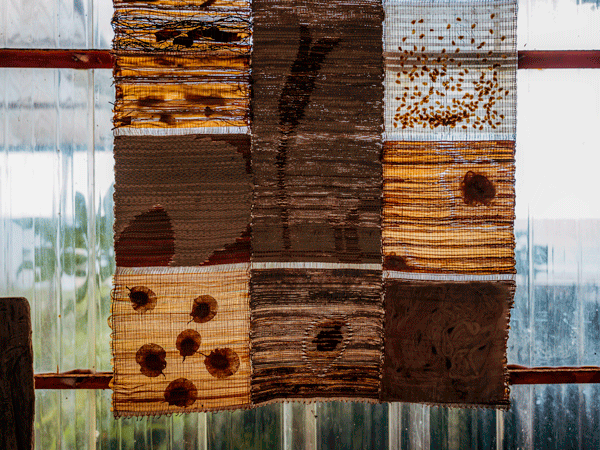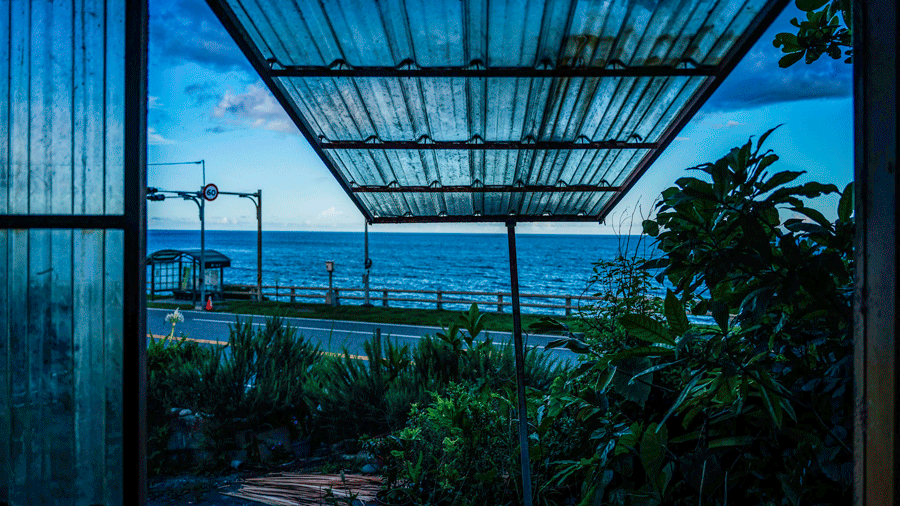 The studio and workshop contain items that you might imagine in your house, but to really appreciate the diversity of Paterongan Art's talents it's worth taking a short drive north to Xinshe village. Here the spectacle of rice terraces growing right to the edge of the Pacific with the coastal mountains as background is added to by a collection of the studio's oversized sculptures, constructed with help from the local school using the traditional house-building materials of bamboo, cow dung, mud, rattan, and straw. The sculptures are changed once they start to deteriorate, but usually include human figures and symbolic animals such as giant crabs and life-sized water buffalo.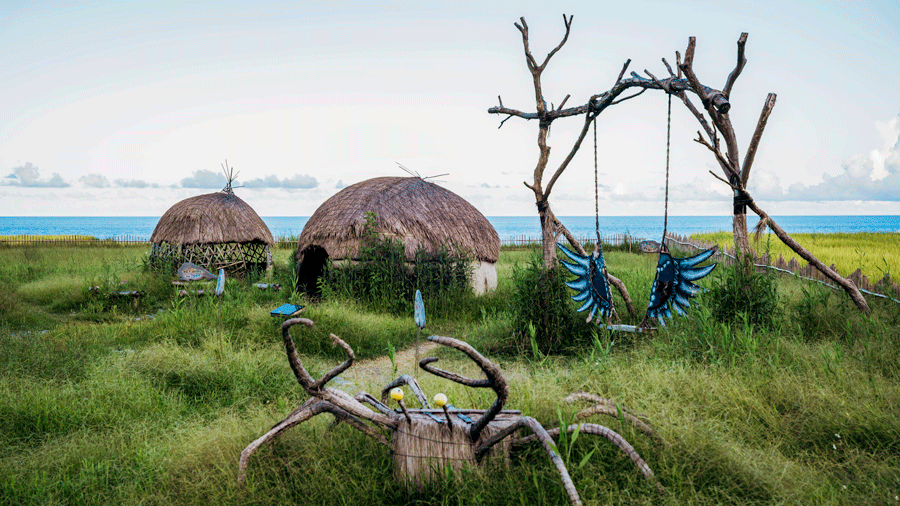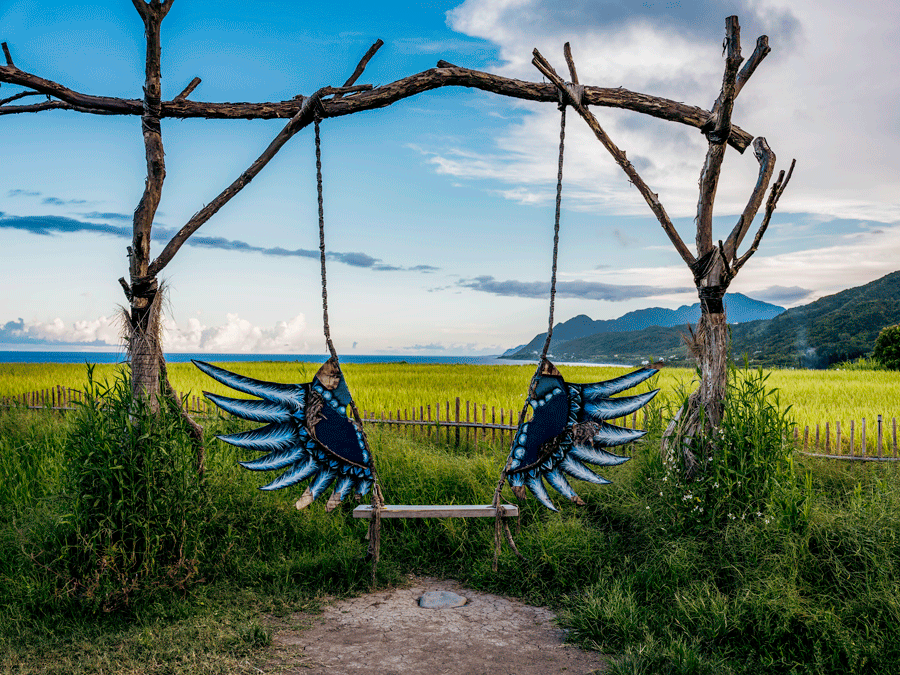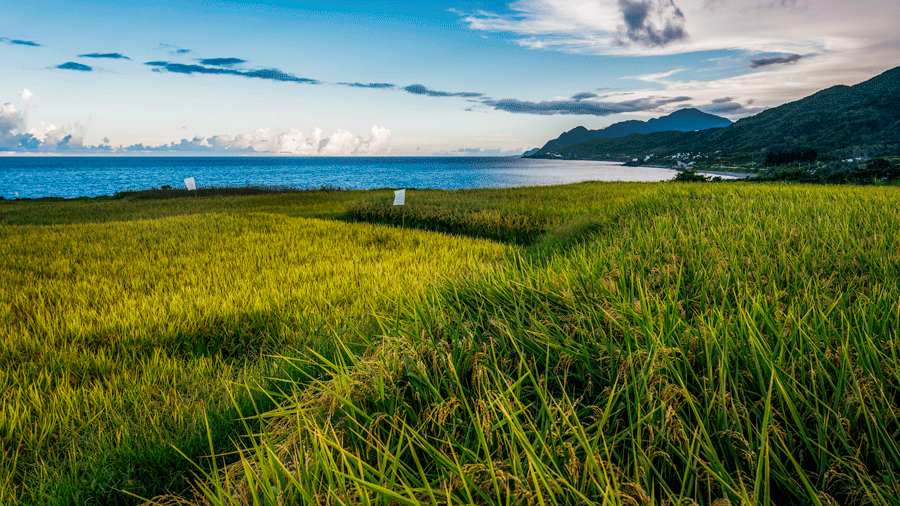 Paterongan Art (光織屋)
Website: www.pateronganart.com
Facebook: www.facebook.com/pateronganart
Alpinia
On a tiny alley in the heart of the city of Hualien's shopping district, this inconspicuous little shop is packed with indigenous crafts, many of them fashioned from the alpinia plant that gives the store its name. Japanese-era cabinets display everything from bags, bottle holders, and lanterns to purses and plant pots, all woven from alpinia stems.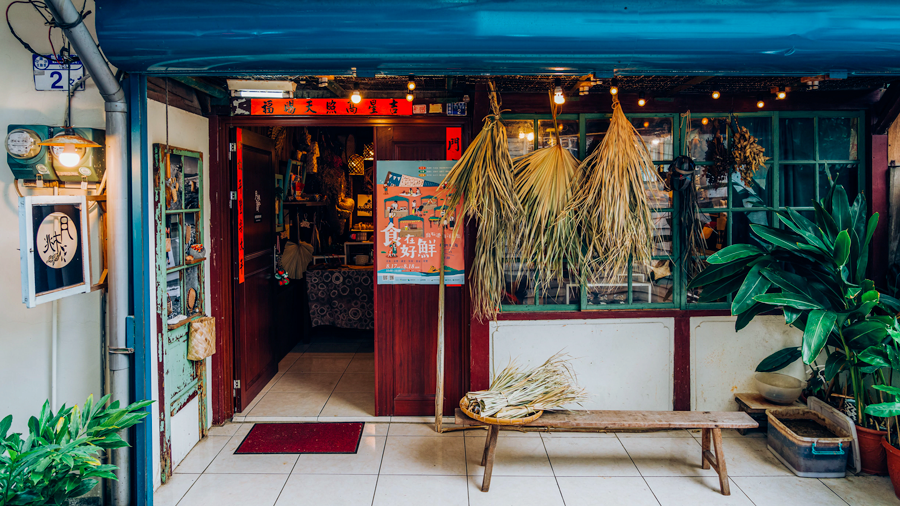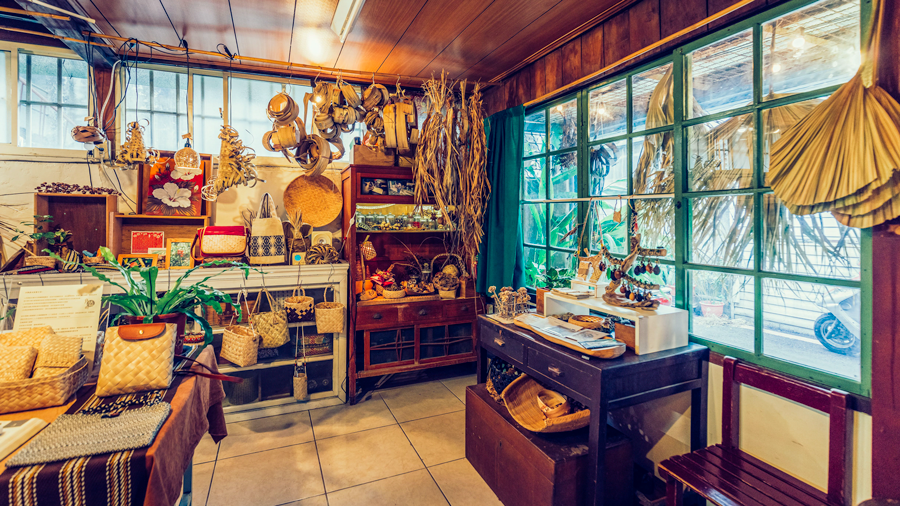 With over 200 different varieties, the alpinia genus is part of the ginger family. The most commonly used species, alpinia zerumbet, is also known as shell ginger, which as mentioned Paterongan Art also uses. This beautiful plant grows abundantly on the East Coast, making it perfect for creating sustainable products. My family has a shell ginger plant in our garden, and whilst I've often admired its hanging clusters of white flowers tinged with yellow and pink, I thought it was False Cardamom (another member of the family), and had no idea that it was used to make much of the indigenous-style woven material prevalent on the East Coast! Before any weaving can begin though, the plant stems need to be harvested and separated into their different layers and then dried and flattened. You can find out more about this process and even learn to weave in DIY classes run by Alpinia's friendly owners.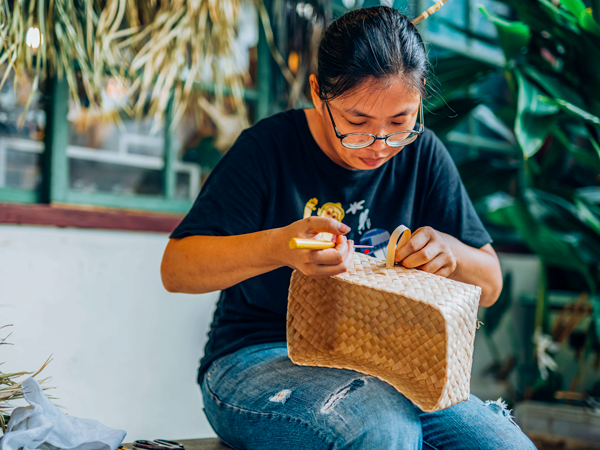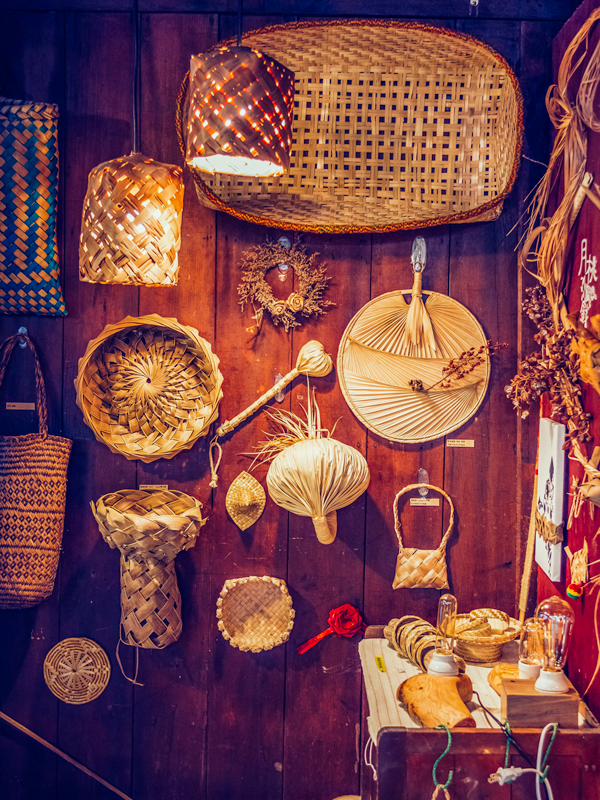 Alpinia (月桃戲)
Add: No. 2, Lane 159, Bo'ai St., Hualien City
(花蓮市博愛街159巷2號)
Tel: 0919-187-684
Facebook: www.facebook.com/alpinia.play
Taiwan East Coast Land Arts Festival
Living on the East Coast, I've become almost blasé about the stunning art and vibrant live music performances that make up the government-sponsored Taiwan East Coast Land Arts Festival (TECLAF), but I was interested to know about its origins and cultural significance. I had the opportunity to chat with Wu Shu-lun, TECLAF's Project Head, to learn more. She explained that the roots of the modern festival can be traced to a small group of indigenous, Han Chinese, and international artists who gathered at Jinzun Beach in Taitung County in 2002. They relocated to the disused Dulan Sugar Factory, a little further south along the coast, where a collective of artists was already in residence, and this community has since received island-wide and international acclaim, placing the East Coast arts scene firmly on the map.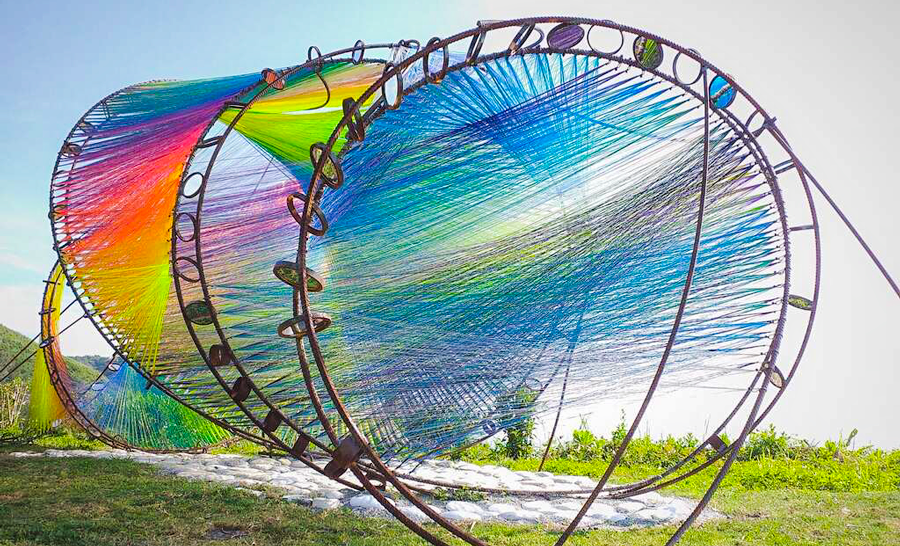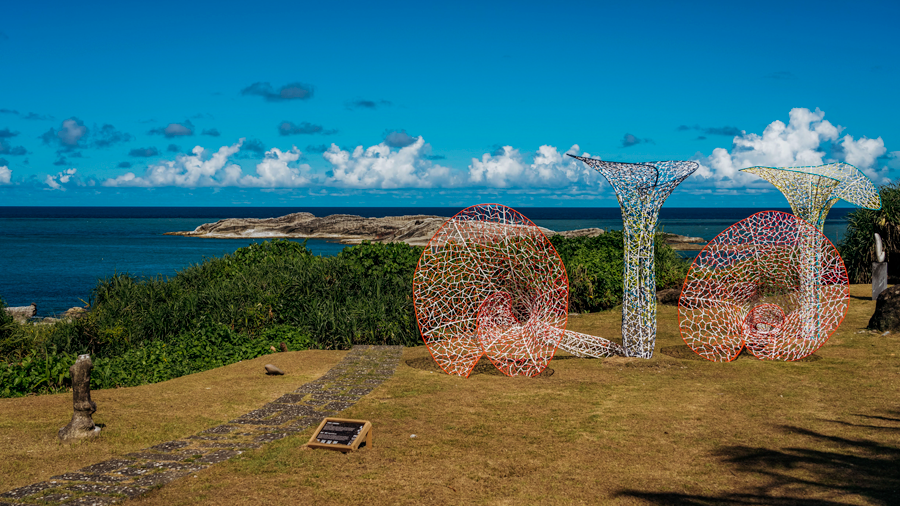 Fast forward to 2022, and there are now large-scale installations at numerous locations in Hualien and Taitung counties, even including one work on offshore Green Island. All artworks are created from renewable or recycled materials and are set against beautiful scenery, highlighting the fact that manmade creations can complement rather than conflict with nature. Each year the festival explores a new theme, drawing on the beauty of the environment and the creativity of indigenous people. The theme for 2022, "Island of Mountains, Sea of Islands," focuses on the connections between indigenous groups across the Pacific, rather than the distance between them.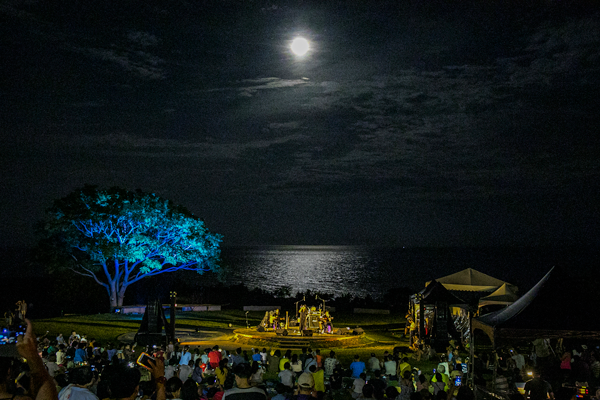 During the summer there are also several Moonlight Sea Concerts at the Duli Visitor Center, attracting thousands of visitors, who come to enjoy the sensory overload of live music to the backdrop of the Pacific glistening under the moonlight. Popular with locals and outsiders alike, there's a distinctly bohemian feeling to these events. Indigenous performers are joined by bands from all over the island and beyond, making for an interesting variety of different sounds. An eco-friendly craft and food market also sets up, with stalls selling local and international handicrafts plus tasty snacks and drinks.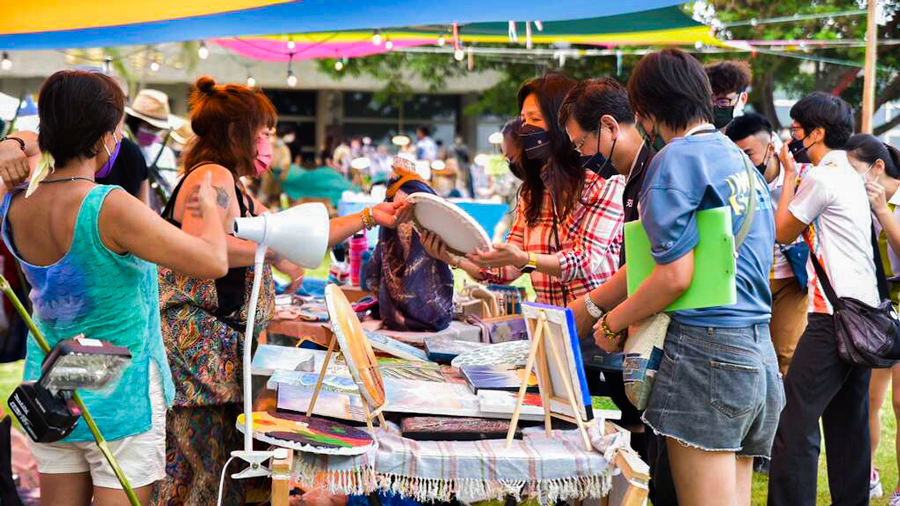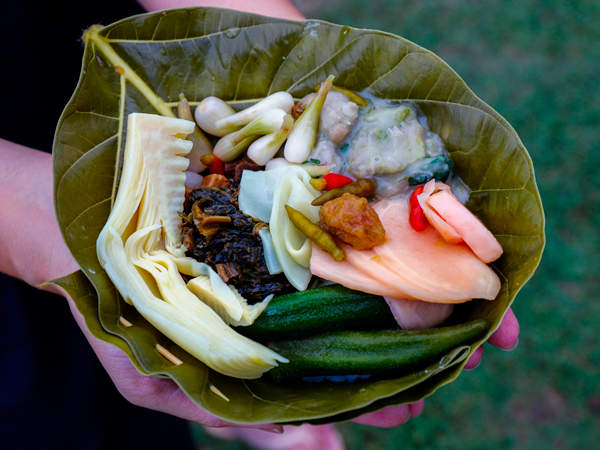 Taiwan East Coast Land Arts Festival
(東海岸大地藝術節)
Facebook: www.facebook.com/TECLandArtsFestival
Website: www.teclandart.tw