A Meet-up with Taipei Mixologists
TEXT / HAN CHEUNG
PHOTOS / RAY CHANG
There is an ever-growing number of quality options to get your cocktail fix in Taipei. Whether you want a multisensory experience in a chic bistro or just want to take your drink home, the city's talented mixologists will be sure to have something that will meet your needs.
Taipei has never been a dull place for those who enjoy late-night activities, and the city is teeming with watering holes that offer a wide variety of experiences for their thirsty customers. From elegant, chic bistros with visually stunning cocktails to roadside holes in the wall to specialized joints that offer live music, karaoke, video games, and other forms of entertainment, Taipei's vibrant nightlife doesn't disappoint.
The scene is especially booming for those who enjoy trying innovative, tasty mixed drinks. Bars offering conceptual concoctions using unorthodox or locally-sourced ingredients seem to be all the rage now, but these brilliant creators can also customize drinks on the fly based on the customer's special characteristics or preferences, or simply whip up a mean classic. And don't cringe at the idea of premixed drinks that you can bring home, as more places are offering artisanal crafted deliciousness in a bottle, a game changer. With two establishments making it into Asia's Top 50 Bars list this year and four more in the Top 100, Taipei's scene is now more promising than ever.
Indulge Experimental Bistro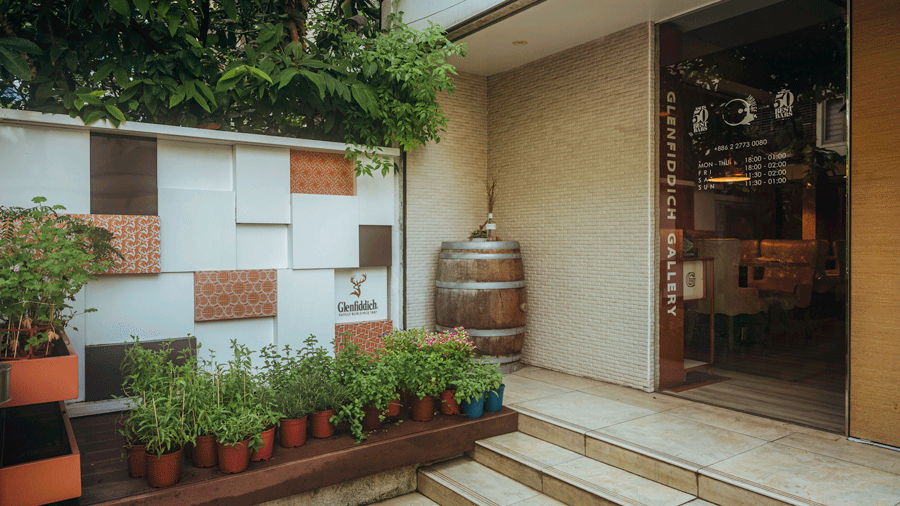 Ranked #6 in Asia's Top 50 Bars list, this classy establishment was founded by the legendary Aki Wang, "godfather" of Taiwanese cocktails and three-time world champion. Its current drink menu is divided into five chapters, each representing a region of Taiwan and featuring their local ingredients. Each chapter is named after a traditional Chinese element, from which the visual and flavor concept is drawn.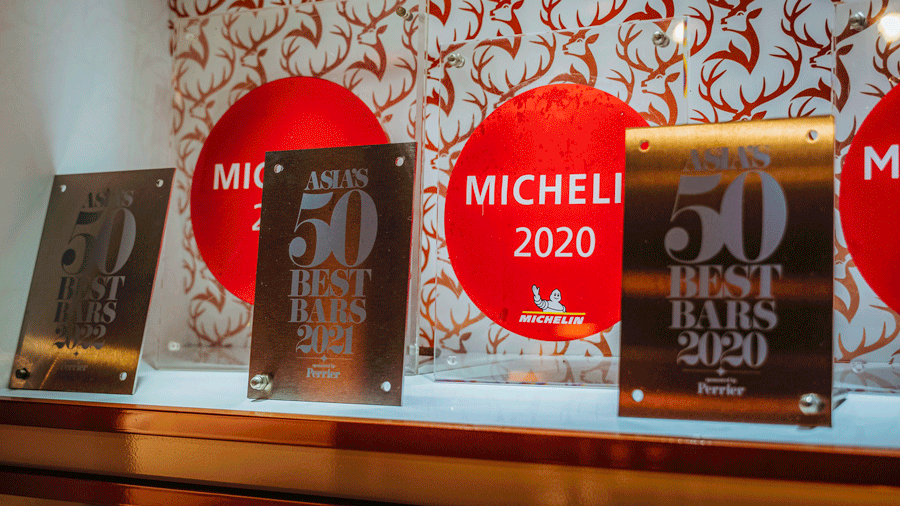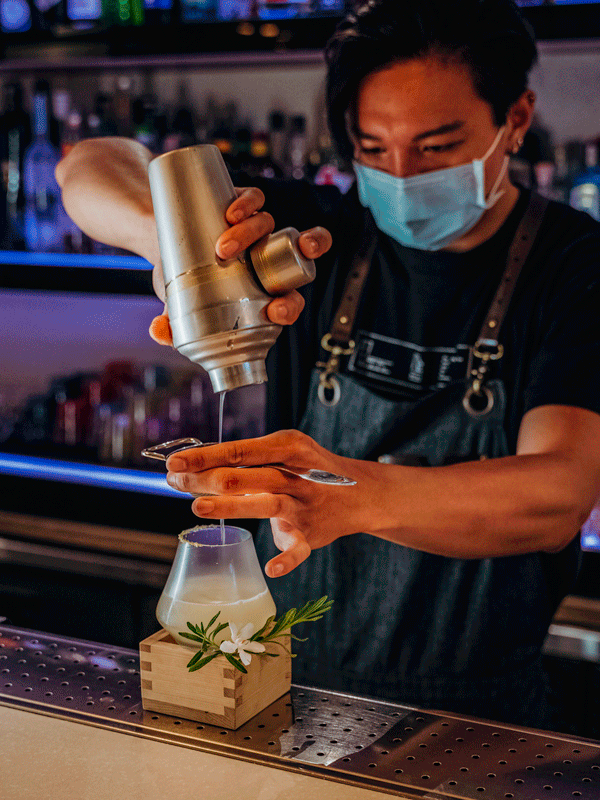 The bar is known for its tea-infused drinks, and the first drink on the list for each chapter features a tea from the corresponding region. On a recent Travel in Taiwan visit, we tried Chapter 2 (Wood), No. 1, a Hendrick's Gin, Dongding Oolung tea, charcoaled longan fruit, osmanthus, lychee, and white grape concoction representing central Taiwan; and Chapter 4 (Fire), No. 1, a Mount Gay Black Barrel Rum, Crane Honeydew Black Tea, wild honey, rose, wolfberry, and hawthorn concoction representing eastern Taiwan. We also enjoyed Chapter 3 (Water), No. 2, a Don Julio Tequila Blanco, unfiltered rice wine, wasabi, fern leaf lavender, and pearl powder concoction inspired by the tastes of the south. The drinks are visually and aromatically appealing as well, providing a complete sensory experience.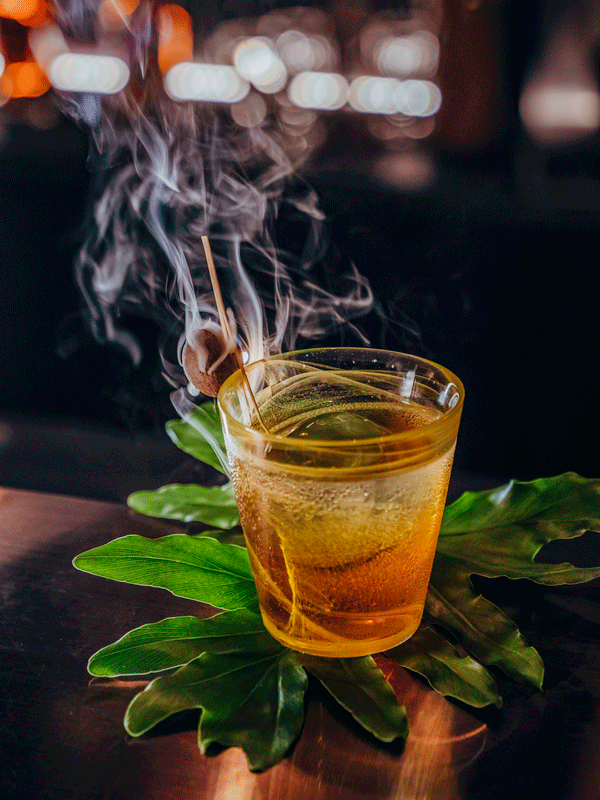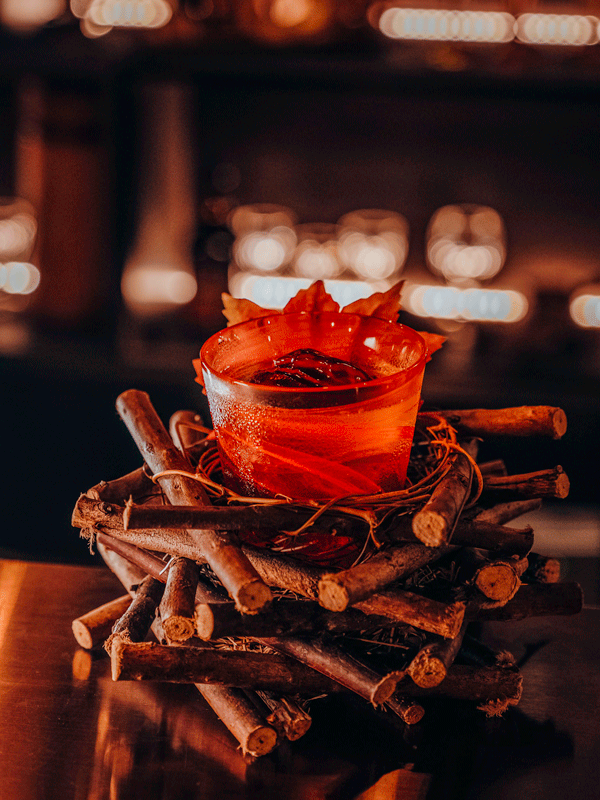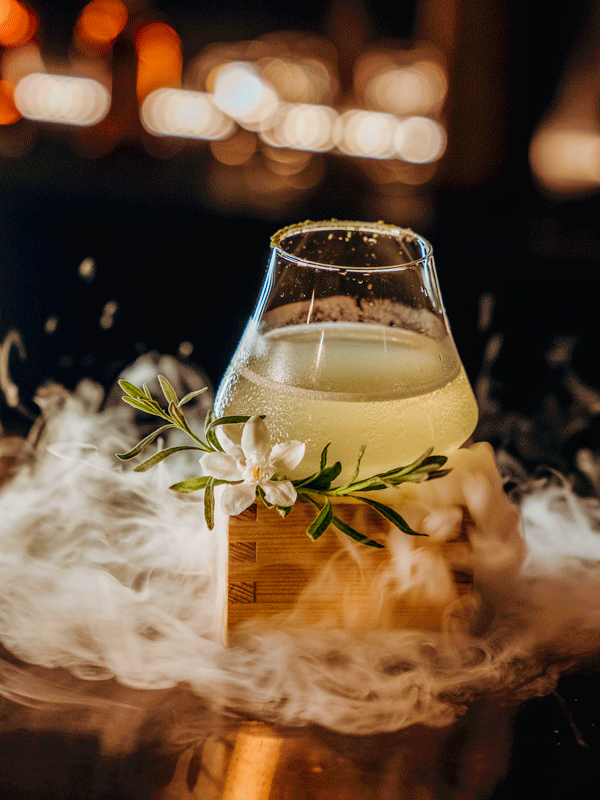 Bar manager Ellen Su says that the specialty menu may change down the road a bit, with the new categories being different parts of a plant – flower, leaves, fruit, tree, and seed. Of course, the bartenders can make any other drink the customers ask for, and the bar also offers premixed cocktail bottles, which are ideal gifts while visiting abroad due to their use of Taiwanese elements, Su says.
The two floors of the bar are starkly different in ambience, with the bright and elegant first level suitable for a more intimate, quiet evening out, while the dark, earthy yet classy basement, with "Liquor is Your Soul Spirit" emblazoned on a brick wall, has an old saloon feel that's ideal for larger gatherings and parties.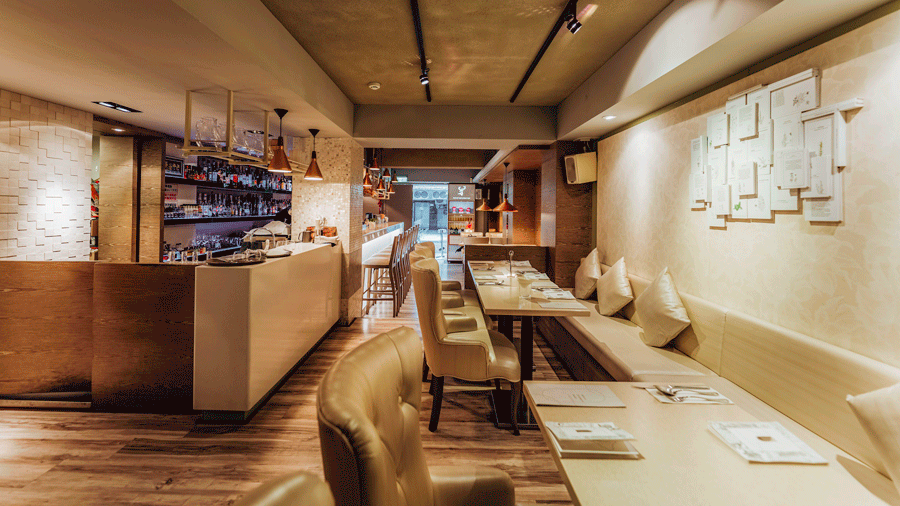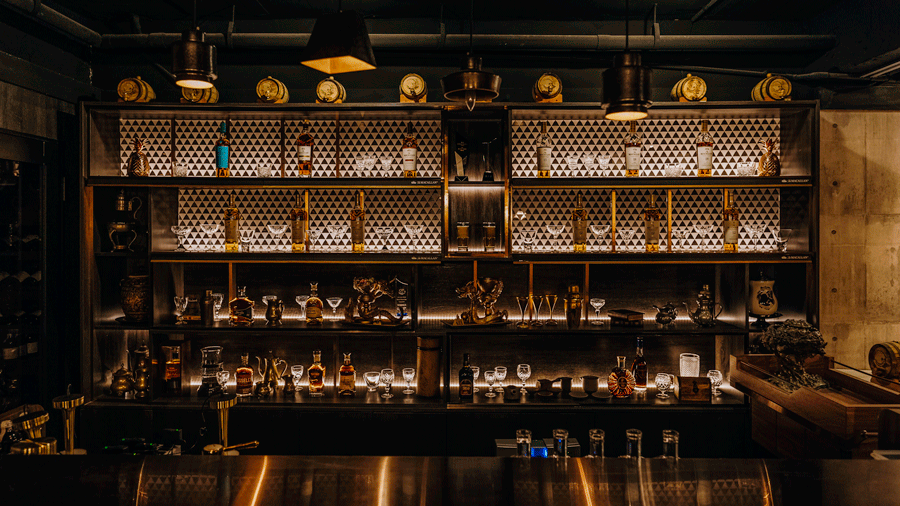 Su says that when Indulge opened 12 years ago, bistros pairing cocktails with a full food menu were quite rare in Taiwan. The gastronomic offerings are also highly conceptual, with each dish featuring a Taiwanese mountain and ocean ingredient as well as other locally sourced items. Not only does this highlight what Taiwan has to offer, it also reduces the establishment's carbon footprint. An example is the risotto, which has dried rabbitfish, stewed pork belly, and fermented bamboo shoots, or the pan-fried iberico pork tenderloin with plum gravy, stewed abalone, and golden kumquat.
"We hope that people who come here can indulge themselves in the atmosphere, and lose track of time when they try the drinks," she says.
Indulge Experimental Bistro
(Indulge實驗創新餐酒館)
Tel: (02) 2773-0080
Add: No. 11, Lane 219, Sec. 1, Fuxing S. Rd., Da'an District, Taipei City
(台北市大安區復興南路一段219巷11號)
Hours: 6pm~1pm (Friday until 2am; Saturday/Sunday 11:30am~5pm, 6pm~2am/1am)
Facebook: www.facebook.com/indulgebistrotaipei
Website: indulgebistrotaipei.blogspot.com (Chinese)
Bar Mood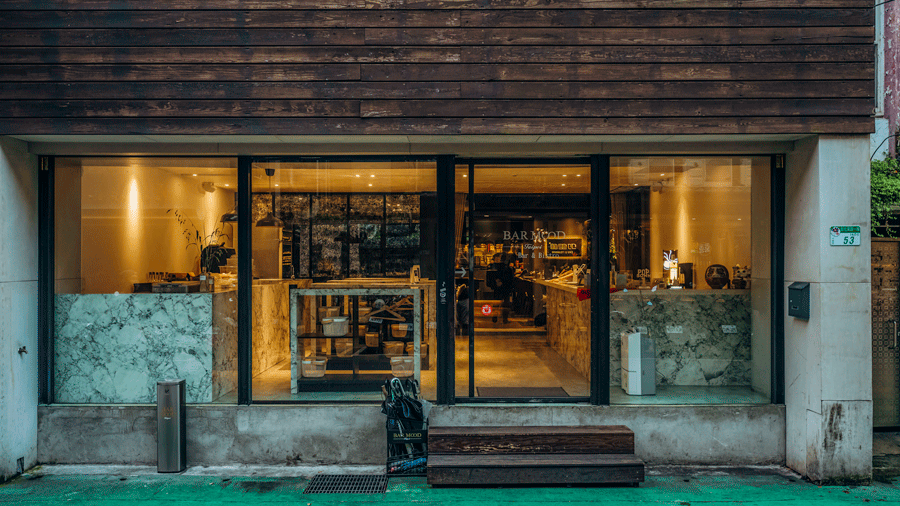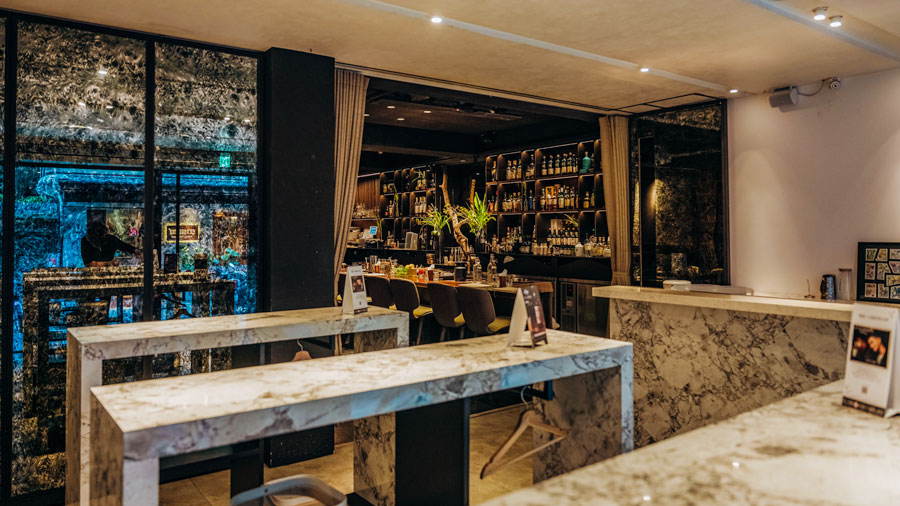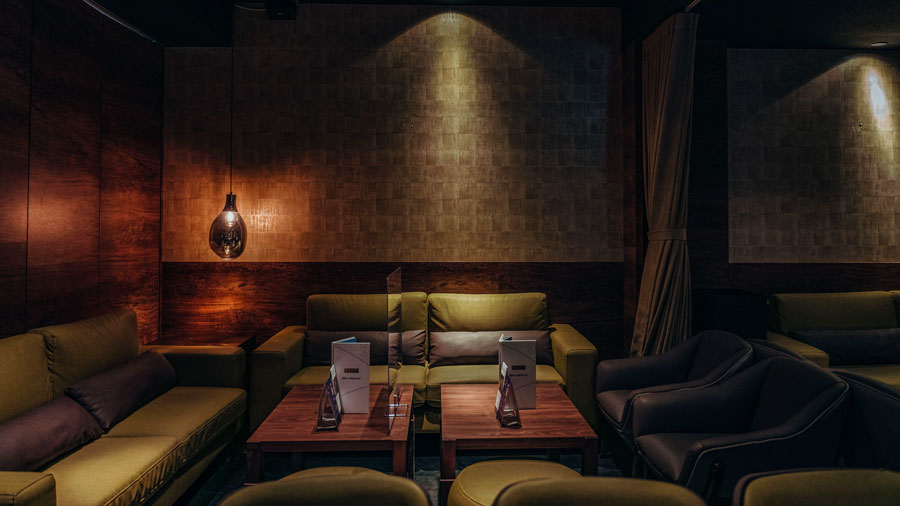 This bar is also built on contrasts – not only does it have a casual, standing front room and a dim, cozy dining area, its cocktail menu also has creations in pairs of featuring ingredients with similar attributes but coming from the East and West. For example, one Eastern-tinged creation in the "bean series" is the Veined Black Emerald, which features black-bean-infused Johnnie Walker whiskey, Oolong tea syrup, Jinxuan tea, and home-roasted tea bitters. Its Western counterpart is the Fruit of El Dorado, which includes bacon-and-barbecue-sauce bourbon, Tanker whiskey, chocolate malted milk, chocolate bitters, and fresh lemon juice.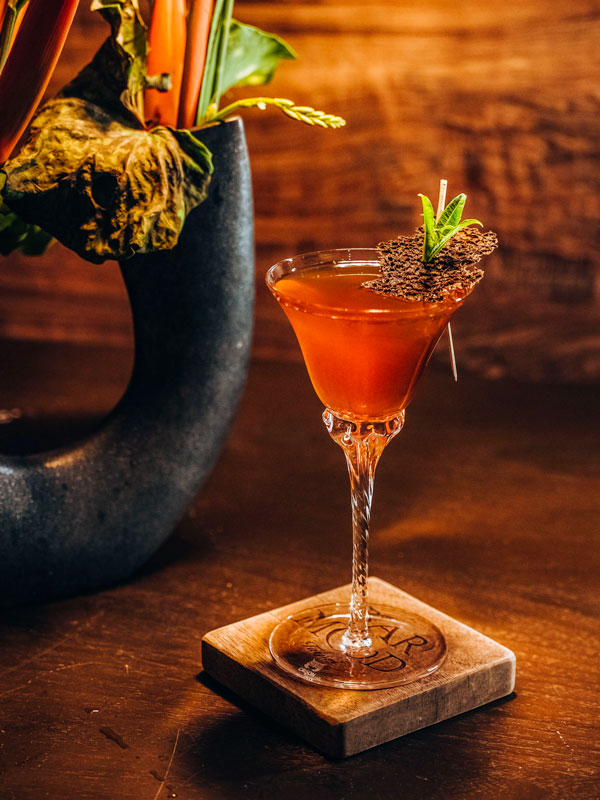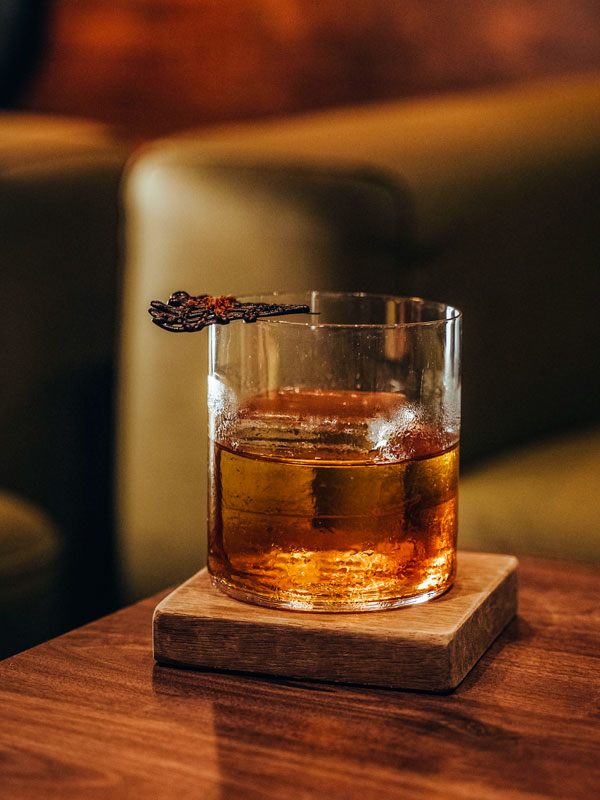 The "berry series" offers goji berry and blueberry treats, the "herb series pits Taiwanese basil against sweet basil," and the "spice series" compares maqaw (Taiwanese mountain peppercorn-like seeds) with black pepper.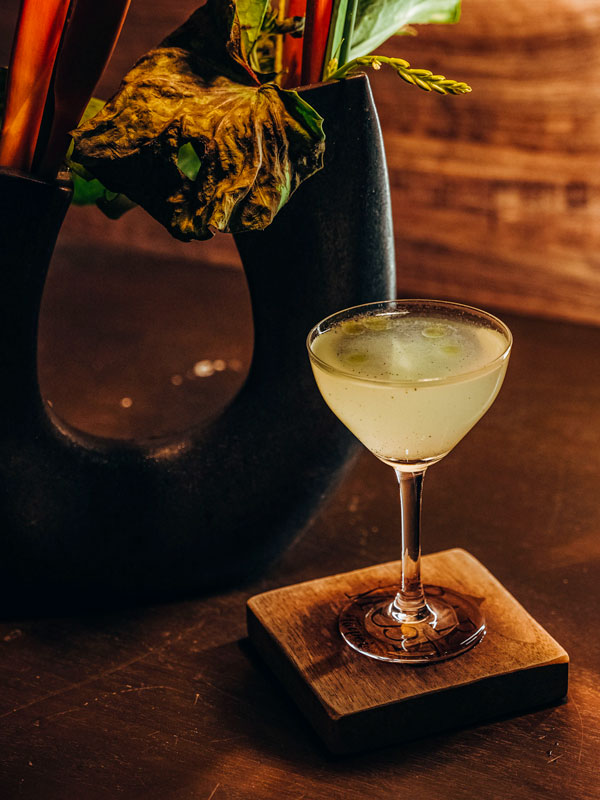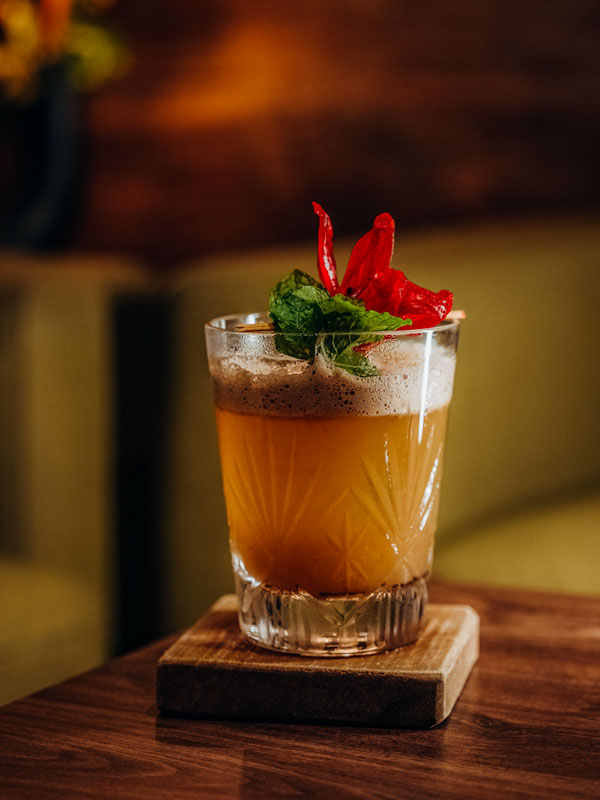 "I feel like many things are better understood through compare and contrast," owner Nick Wu says. "Many people don't know what maqaw is, so we say it's a mountain pepper with lemongrass fragrance. We don't want people to have to memorize all the special ingredients, or feel that they need to be brave to try something unfamiliar."
Bar Mood saw many more foreign customers before the pandemic hit, bartender Tony says, and this sort of menu pairing makes it easier to introduce them to local ingredients. Before, the outside space was designated for people getting off work to grab, say, a quick highball, which is made with a sleek highball machine. Now, they can also order the signature drinks from the inside room as well.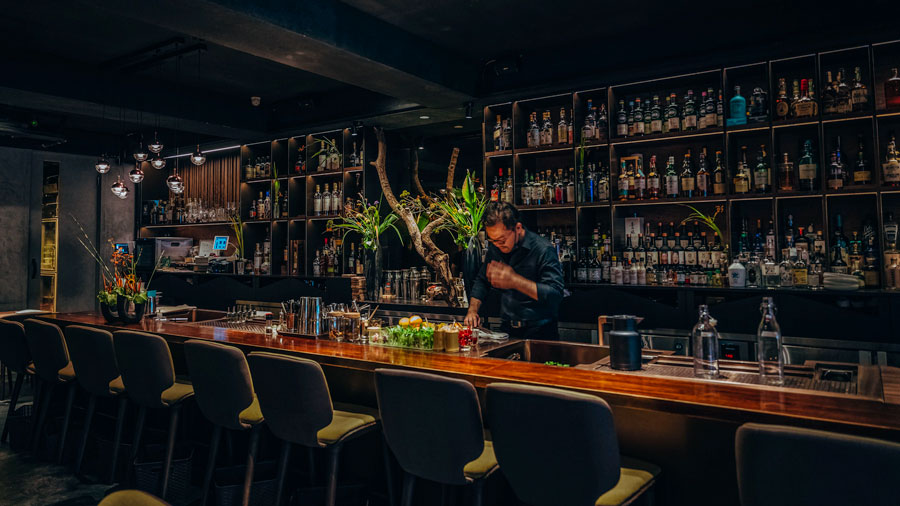 "Many come here from the office buildings in this area, and they'll first enter the clean, white outside space that's more familiar to them. They can then move inside, where it's warmer and more atmospheric," Wu says. He's been trying to promote a local bar-hopping culture where people stand, have a drink, and move on, and it is slowly catching on.
Wu is especially proud of the dazzling floral arrangements that adorn the bar, which are changed every week. "They are inspired by the seasonal changes," he says. "The florist goes to the mountains and thinks of how to condense the current seasonal elements into a display."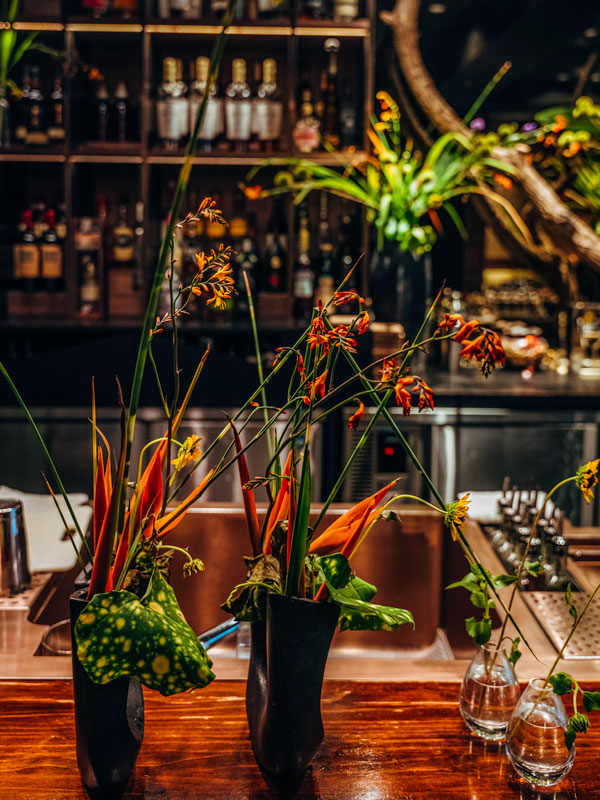 Wu says the trend of pairing cocktails with food has been rising in recent years, and they've also poured much attention into their menu, which also fuses Western and Eastern elements and emphasizes localness and freshness. Their signature foie gras radish cake is quite divine.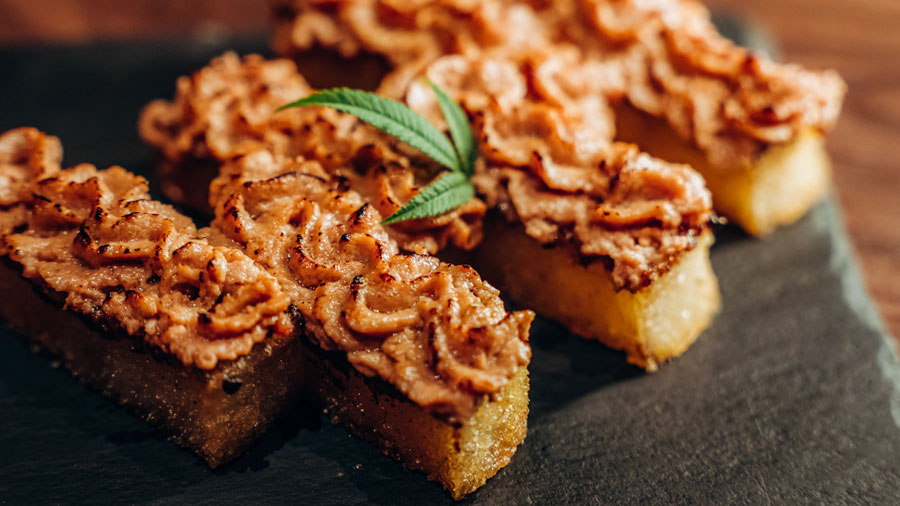 Bar Mood
(吧沐)
Tel: 0905-773-621
Add: No. 53, Lane 160, Sec. 1, Dunhua S. Rd., Da'an District, Taipei City
(台北市大安區敦化南路一段160巷53號)
Hours: 6pm~1am (until 2am on Friday and Saturday)
Facebook: www.facebook.com/barmoodtaipei
Draft Land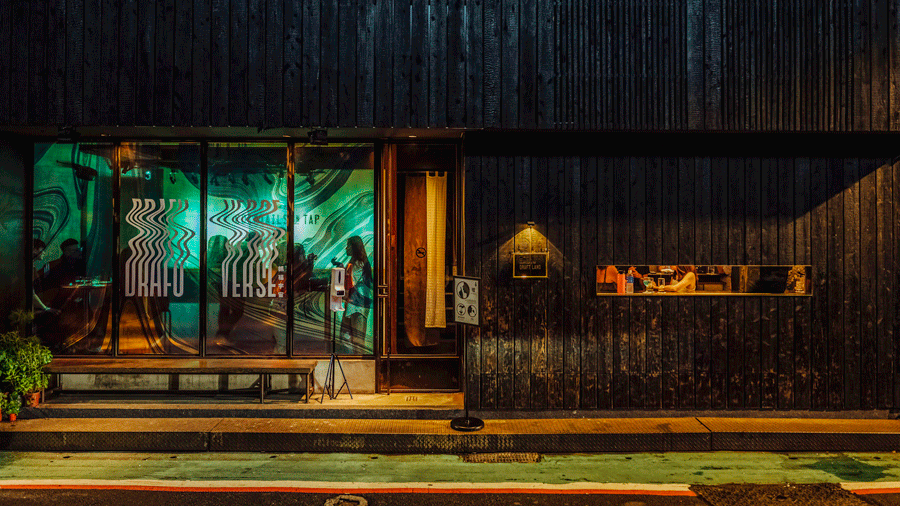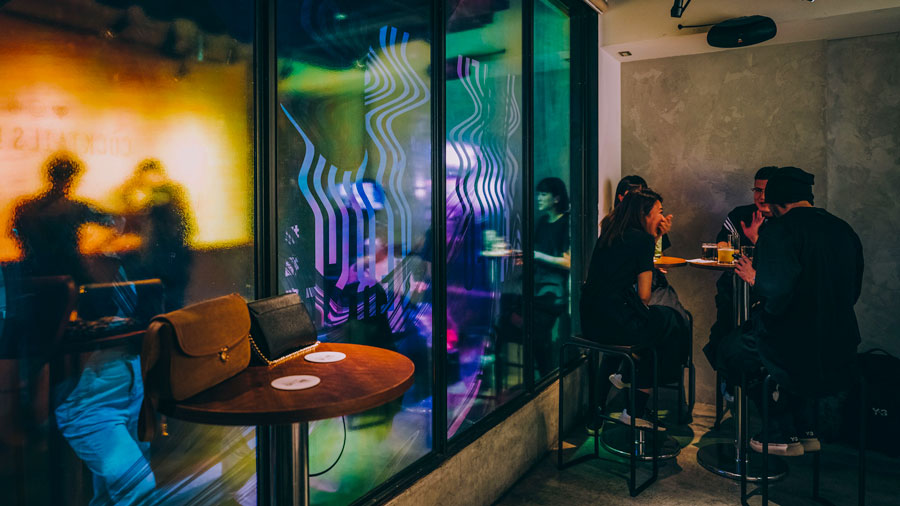 Draft Land resembles a simple and casual craft beer tasting room – but it's cocktails that are on tap instead. It's reportedly the first in Asia to serve its mixed drinks this way, garnish-free with no mixologists on site, using self-developed machines to perfect the artform. The best part about the drinks being on tap is that customers can sample the many offerings before settling on their choice. The no-frills interior is sleek and yet pleasant, with standing room only, as the founders hope to overturn the idea that cocktails must be enjoyed in fancier surroundings.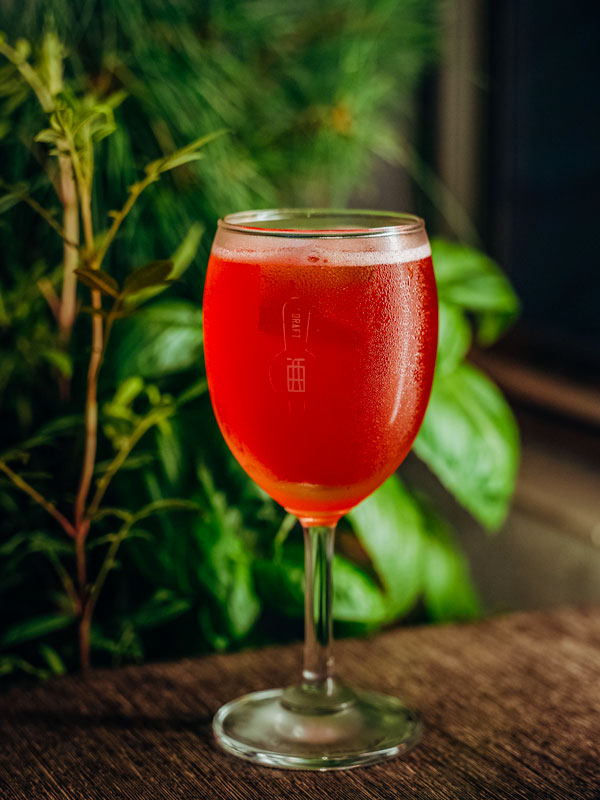 The friendly white-clad draft tenders don't make your drink; instead, they spend time talking to each customer when possible to guide them towards a suitable purchase. The menu offers new or special creations from time to time, but mainstays are just that, untouchable, such as the English Milk Punch (brandy, dark rum, cinnamon, apple, sugar, and lime). The "draft tender" says that the current favorite is the Hong Kong Lemon Oolong (vodka, Oolong tea, plum, osmanthus, lime), which was created in Draft Land's Hong Kong branch. The Bannan Line Ice Tea (gin, tequila, rum, sparkling wine, lime), its blue color matching that of the closest Taipei Metro line, is also a popular choice.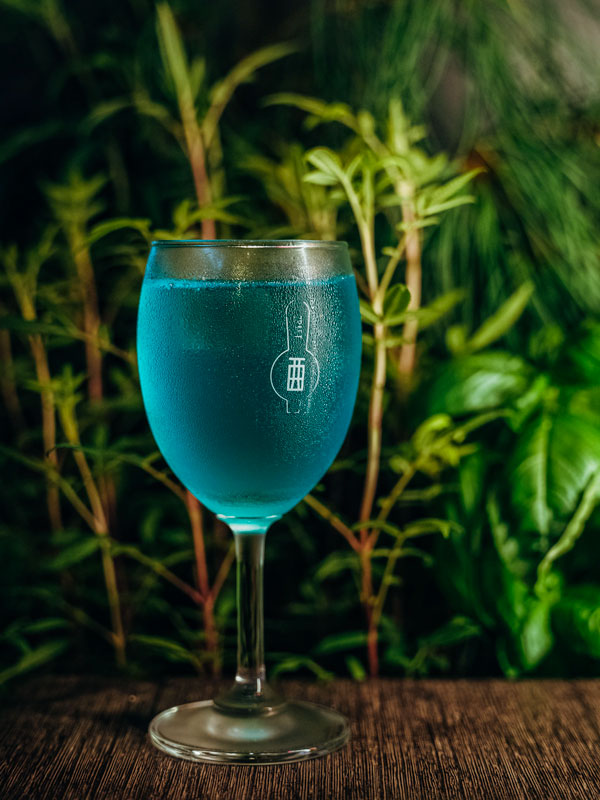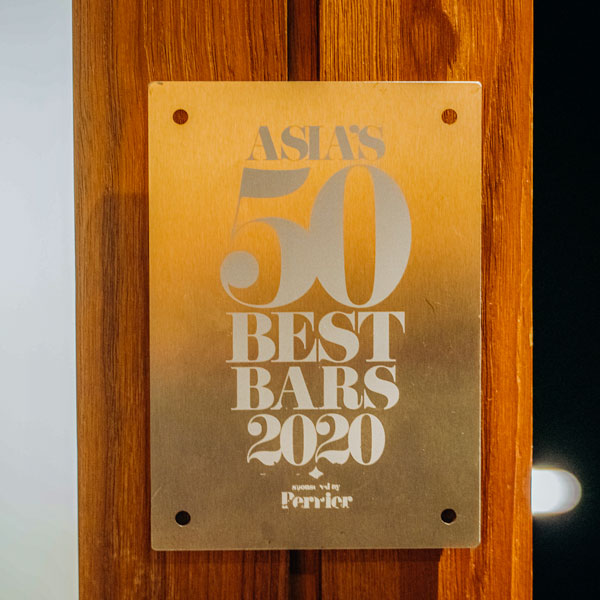 Draft Land
Add: No. 2, Lane 248, Sec. 4, Zhongxiao E. Rd., Da'an District, Taipei City
(台北市大安區忠孝東路四段248巷2號)
Hours: 6pm~1am
Facebook: www.facebook.com/draftland
Website: www.draftland.tw
ROOM by Le Kief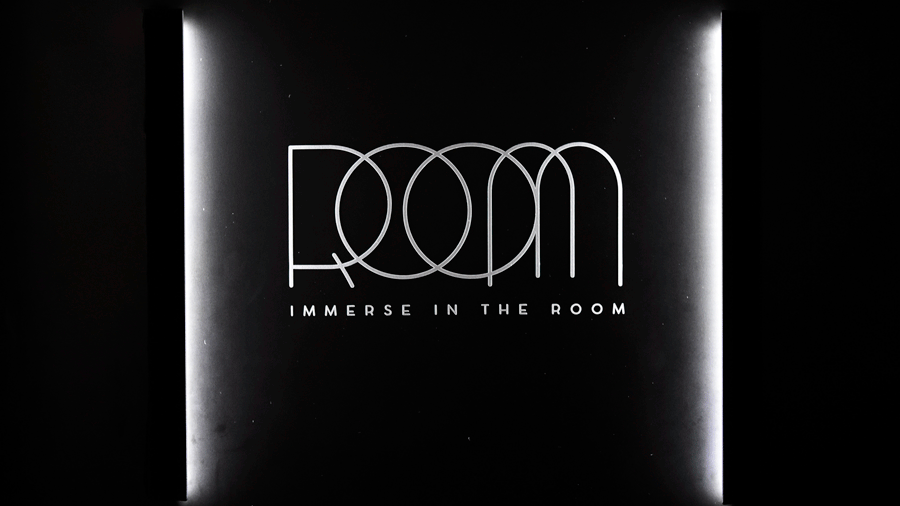 Narrowly missing this year's Asia's Top 50 Bars list by finishing at 51, ROOM is an experimental cocktail restaurant that fuses cutting-edge mixing techniques with molecular gastronomy to create all sorts of unexpected fine dining offerings. Located in an old Japanese-style residence, the futuristic space, centered by a large atom with a dried-flower nucleus, looks like a mad scientist's dream come true. The funky array of glasses and other decor ingenuities guarantees customers that this will not be a usual-night-out experience.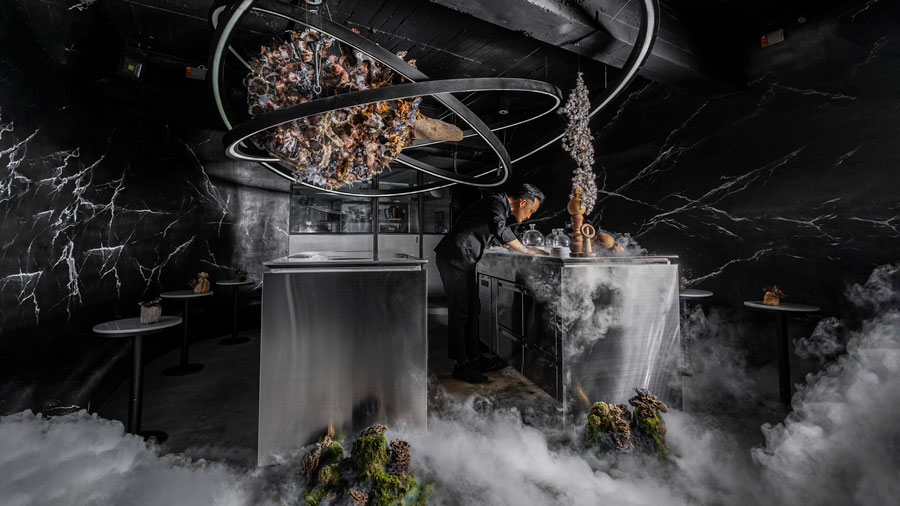 The seasonal menu offers intricate food and cocktail pairings, and often features limited-edition, highly conceptual collaborations, such as last year's seven-course "(Evil)ution" with European restaurant ULV that explored human evolution, environmental destruction, and the road to sustainable development. The ROOM team also collaborated with Three Coins Banquet Hall, creating a unique program based on the seven prime techniques of Cantonese cuisine.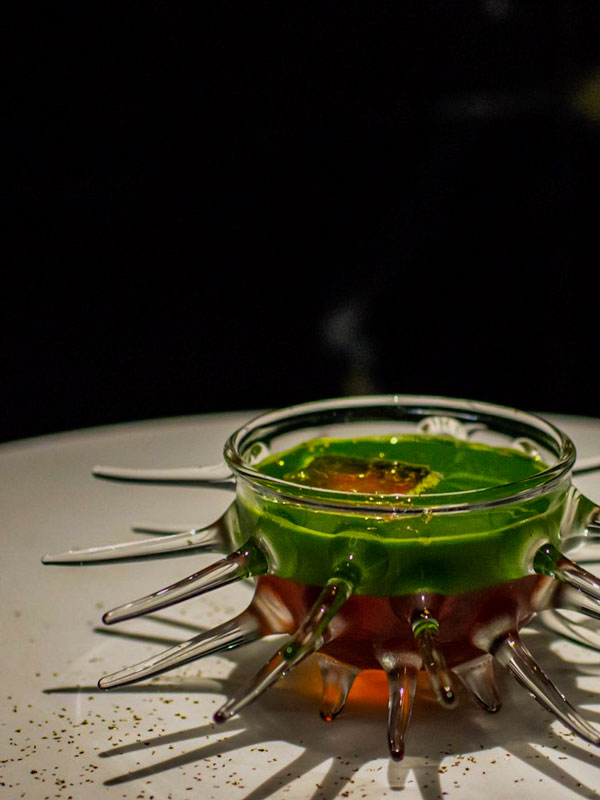 The chefs' explorations into molecular gastronomy can create all sorts of unorthodox ingredients, changing solids into liquids or gasses and reducing waste by making use of usually discarded parts. Dining here is almost like viewing a performance, and it's exciting to see what sort of madness the creators will come up with every season.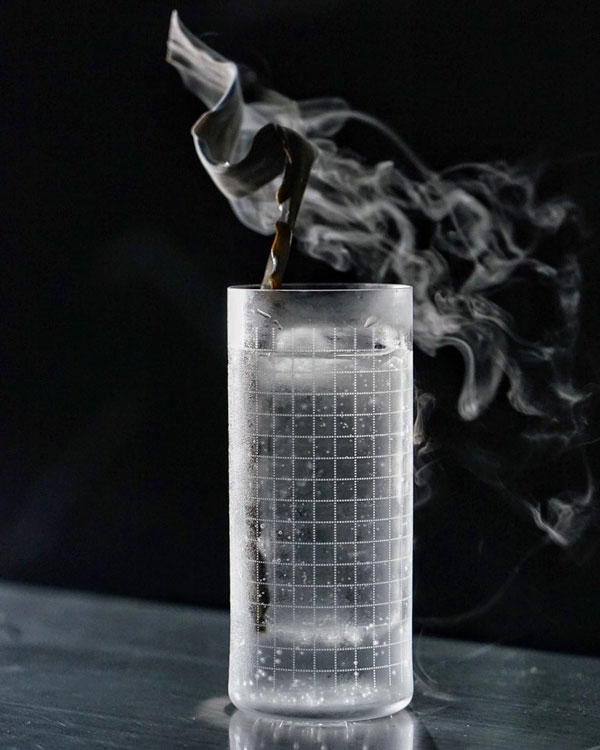 ROOM by Le Kief
Add: No. 10, Alley 5, Lane 107, Sec. 1, Fuxing S. Rd., Da'an District, Taipei City
(台北市大安區復興南路一段107巷5弄10號)
Hours: 7pm~2am (Thursday-Saturday)
Facebook: www.facebook.com/lekief.00/
Instagram: www.instagram.com/room_by_le_kief/
WAT/Taipei Chifeng Branch
With "cocktails anywhere, anytime" as their slogan, the WAT team offers designer cocktails in glass bottles that people can enjoy according to preference. WAT's shiny Xinyi District flagship store boasts a stylish hidden bar, but its latest Chifeng Street location is more of a cute, retro-chic mini-mart that preserves original elements of the old building it is housed in. In addition to a fridge stocked with a tantalizing array of drinks, this creative venture also has a mixing station with cups, soda water, and other necessities to craft your ideal libation. The store doesn't have seating, but there's a nice park across the street if you can't wait to get home.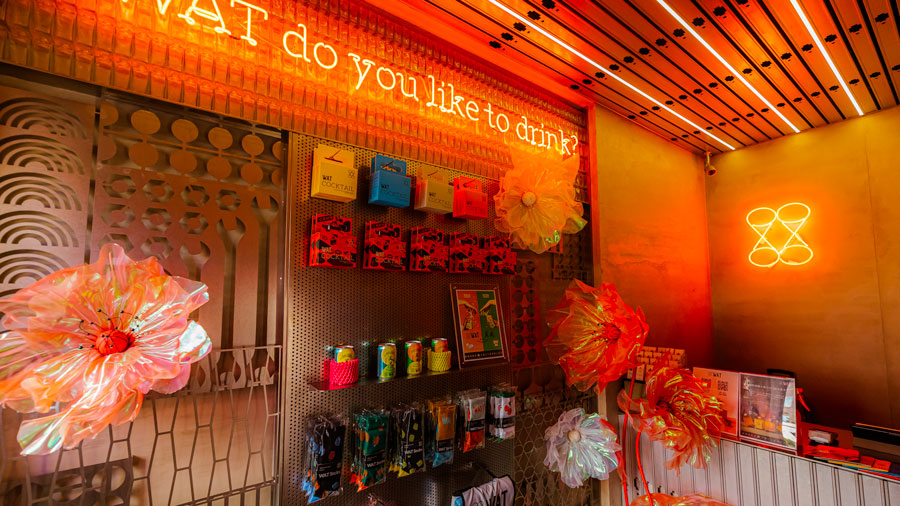 WAT Chifeng's signature mix blends old-school Paolyta-B medicinal wine with dragon-fruit juice, and it also offers its own array of creative classics mostly featuring local ingredients – such as kumquat four-seasons tea, chili mango, and a white gourd highball. It also has a collaboration series with eateries, brands, and other organizations in Taiwan, including a yuzu, ginger, and charcoal-roasted Oolong tea creation with the popular Dawan barbecue shop, and a Taipei "Monjito" with the Taipei City Government that includes herbal tea from the Bangka area. There are also canned goodies for those who like their drinks extra-fizzy.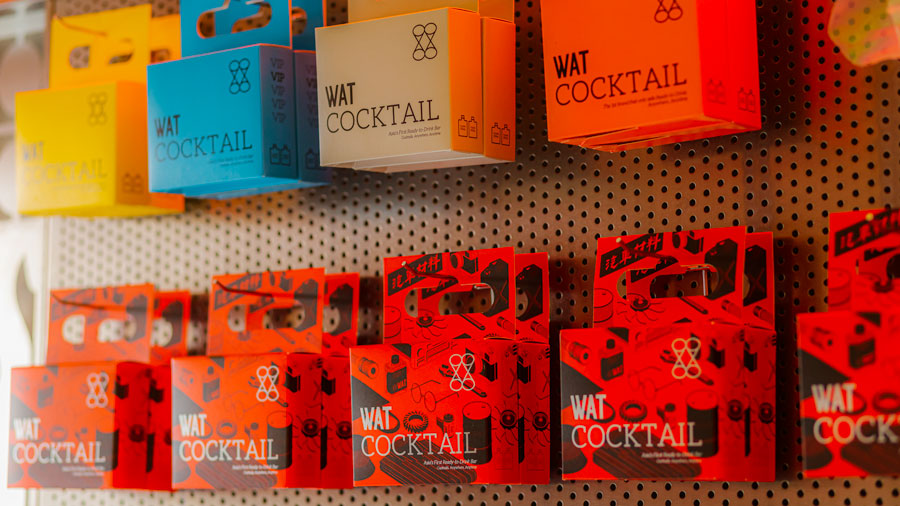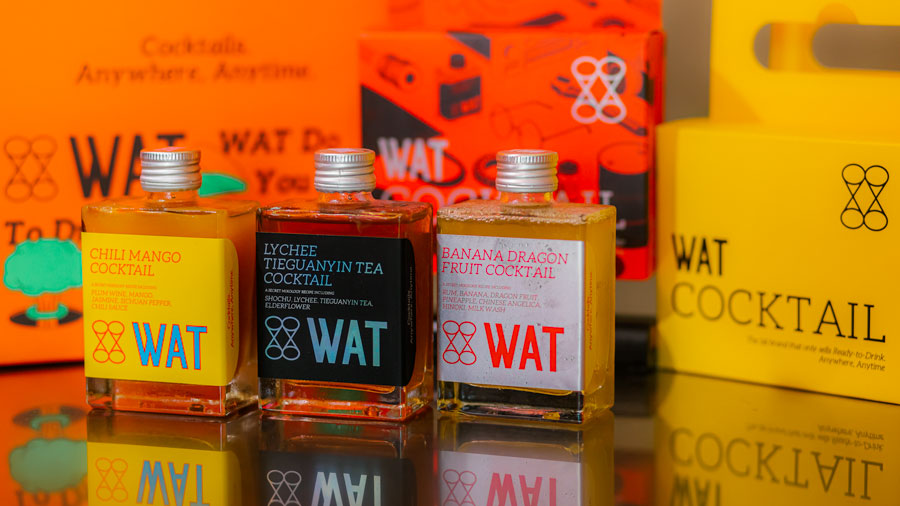 WAT/Taipei Chifeng Branch
(WAT/台北赤峰店)
Tel: (02) 2559-4629
Add: No. 25, Lane 49, Chifeng St., Datong District, Taipei City
(台北市大同區赤峰街49巷25號)
Hours: 3pm~10pm
Website: watcocktail.com
Facebook: www.facebook.com/watcocktail