Hiking on Native Hunting Trails, Forest Ziplining, Butterfly Tracking, and More
TEXT / RICK CHARETTE
PHOTOS / RAY CHANG, VISION
What is the Eastern Taiwan region? For the tourist, it's a monumental nature adventure park. "Hidden away" from Taiwan's heavily populated north end and west side by the thick Central Mountain Range, this is a balmy realm of few people and few vehicles that entices the adventurous with such tantalizing place names as East Rift Valley, Taroko Gorge, Qingshui Cliff, Luye Plateau, and Zhiben Hot Springs.
Our goal in this Travel in Taiwan expedition is fun in the great outdoors, and our platforms for this frolicking are eastern Taiwan's East Rift Valley National Scenic Area (www.erv-nsa.gov.tw) and East Coast National Scenic Area (www.eastcoast-nsa.gov.tw), both run by the Taiwan Tourism Administration (until recently Taiwan Tourism Bureau). The long East Rift Valley, broad floor decorated with bright-colored crops in neat grids, runs north-south between the small, placid cities of Hualien and Taitung. Separating it from the Pacific coast region of the second national scenic area, painted with palm trees and pristine breaker-washed beaches, is the low, quickly traversed Coastal Mountain Range. Following, we showcase a quintet of quintessential outdoor-experience options.
HUALIEN
Fuyuan Forest Recreation Area
One of the thrills enjoyed while flowing through the East Rift Valley along Provincial Highway 9 is staring off into the countless deep, steep-sided side valleys of the Central Mountain Range, which pass you by one after another after another, each calling out to the traveler promising a novel world of adventure.
The beauties-bounteous Fuyuan Forest Recreation Area (entry fee for non-hotel guests; see below) is located inside the yawning mouth of one of these mountain-piercing slices not far northwest of the rift valley town of Ruisui, renowned for its hot springs and resorts. The side-valley portal is about 3km in from the village of Fuyuan, beside Highway 9. Local Hualien-Yuli milk-run trains stop at Fuyuan.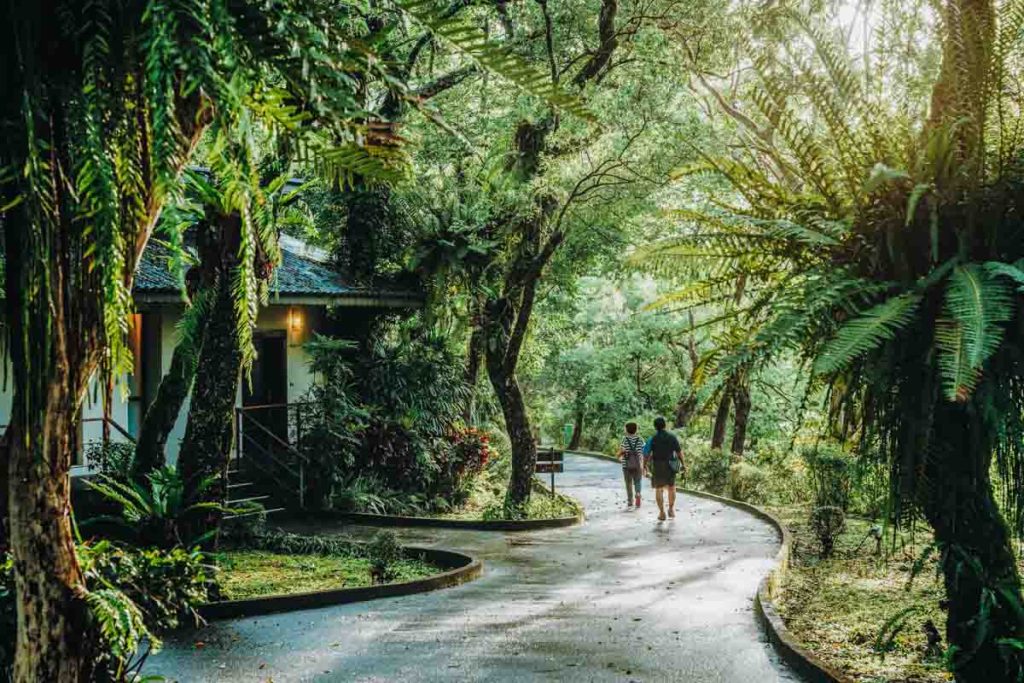 The focus here is on eco-tourism. Totaling 190ha, the foothills-surrounded enclave, high peaks looming to the west, was carved by the rugged boulder-strewn Fuyuan Stream. There's an extensive trail system, shortest pathway 800m, longest about 1.5km. You'll maunder through the largest stand of camphor trees of any Taiwan recreation area – "forest recreation areas" are managed by the national-level Forestry and Nature Conservation Agency (www.forest.gov.tw). These are all retired logging areas; the camphor-tree forest here was planted about four decades ago. Explanatory plaques have been set up along the trails, plying you with illumination on this nonpareil insect, bird, plant, and geological gem repository.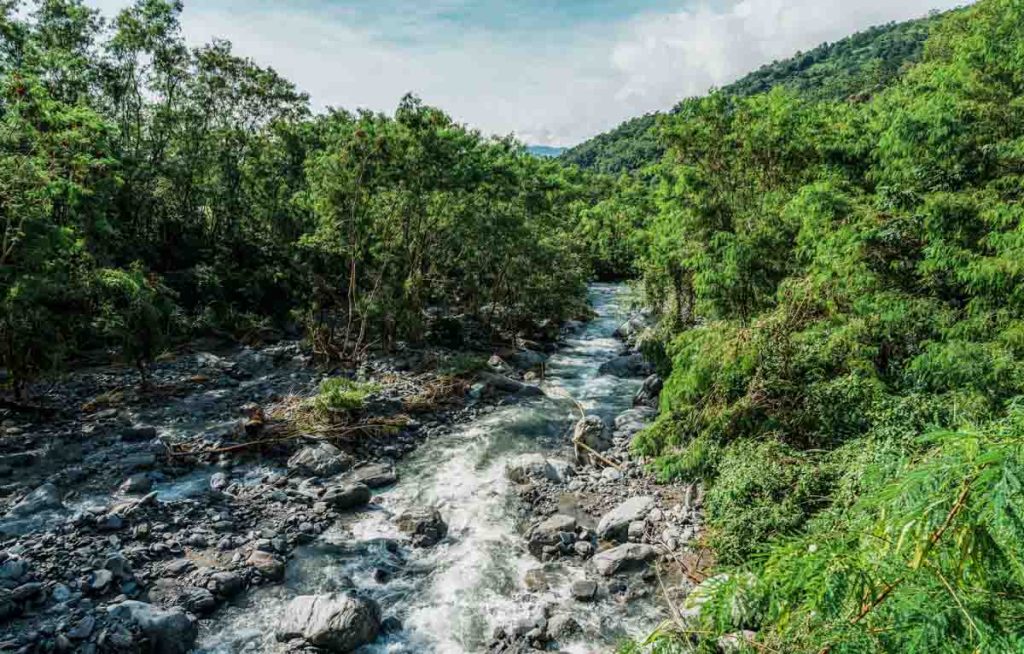 The area is roughly divided into two zones, lower and upper. The lower zone in the entrance area, along the Fuyuan Stream's lower reaches, features comparatively gentle-grade terrain. This is occupied by the Butterfly Valley Resort, home to most of the recreation area's manmade amenities, run by a commissioned private enterprise. These include the small upscale Butterfly Valley Resort hotel, landscaped gardens, a butterfly museum, and an outdoor hot-spring spa.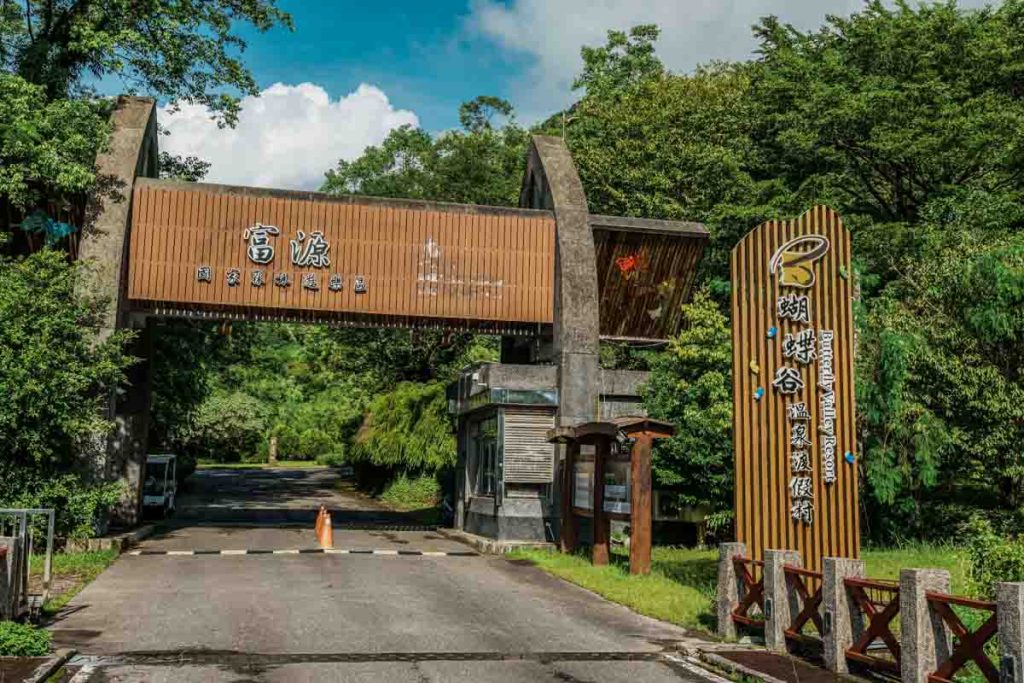 Chinese-language guided eco-tours are available, launching from the hotel (1.5hrs; fee for non-hotel guests). Your trained guide takes you through the resort zone and along lower-area trails, moving upward alongside the Fuyuan Stream. You then move into the steeper-sloped and much larger upper area, which has been left largely pristine beyond the necessary tourist-access trail constructions. The general dividing marker between the lower and upper areas is the Fuyuan Suspension Bridge, which jumps the stream. The forest is busy with bird business (40 species, most among low-altitude Taiwan parks); you'll see the Taiwan Blue Magpie and Taiwan Hwamei, and in winter watch for the migratory Green-backed Tit and Yellow Tit.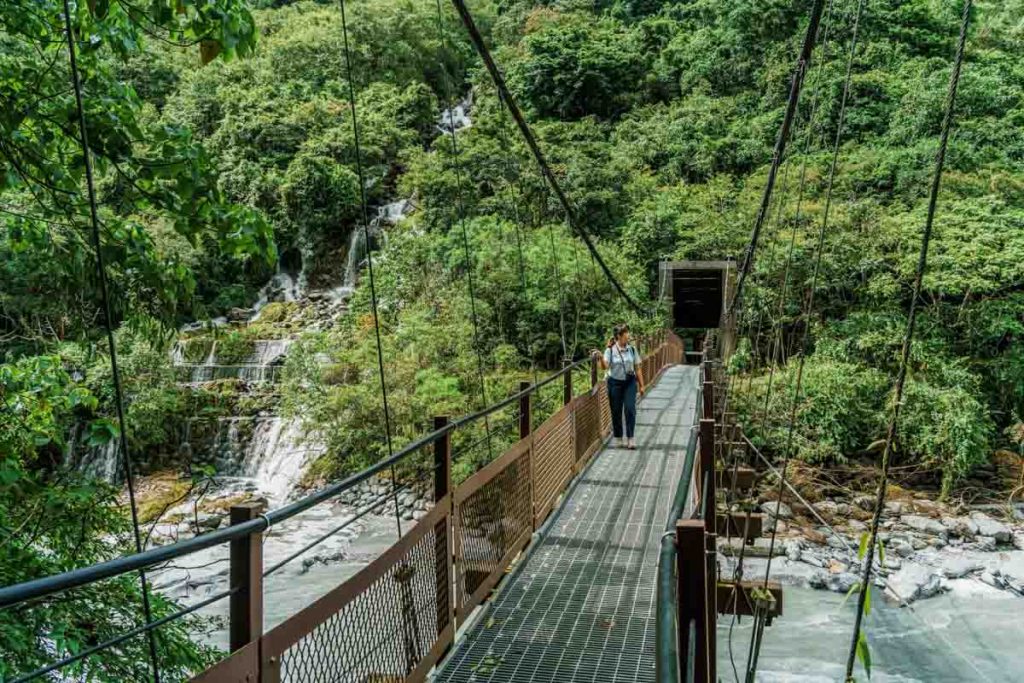 Your guide will show you where natural hot springs intermittently pop up in the gravelly earth alongside the waterway. Further upstream, the comparatively broad valley narrows into a gorge, where you'll traverse the dramatically hung Longyin Suspension Bridge on the way to discovering a series of misty waterfalls that cascade over sheer cliffs. The show-stopper is the Longyin Waterfall, spurting in a thin stream through a crack in the towering stone monolith rising above the rushing river below.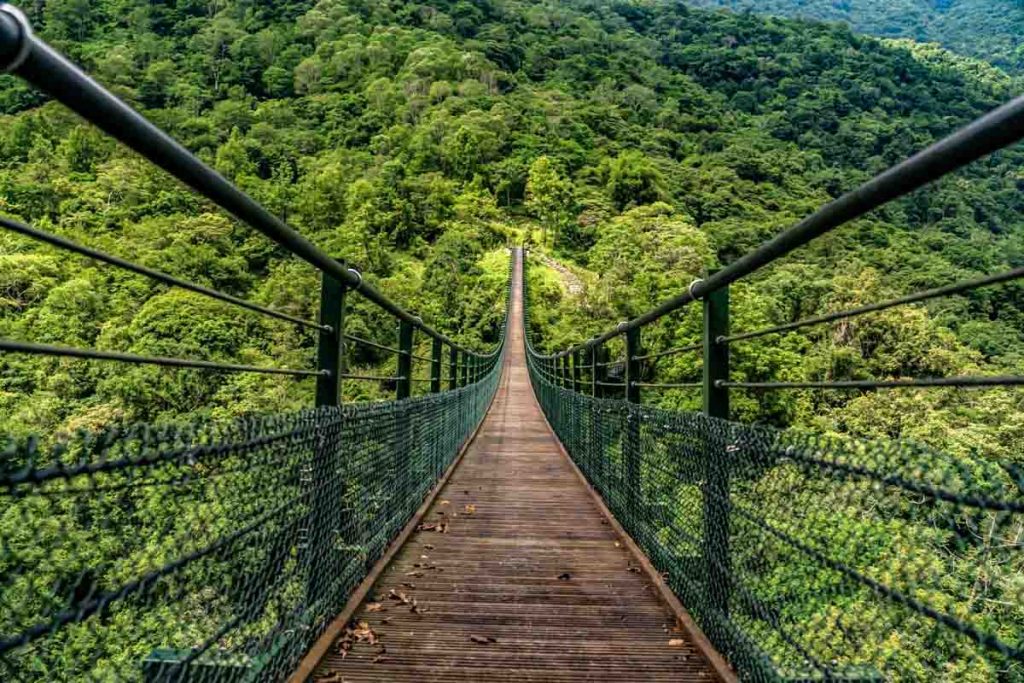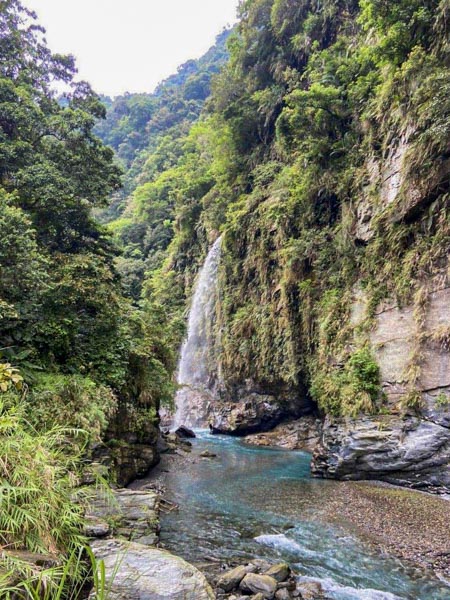 The forest recreation area is also commonly referred to as "Butterfly Valley" – hence the reference in the alluring "Butterfly Valley Resort" name – and these flutter-by splashes of color swarm the scene, accompanying the birds March~August, best time to view starting May (70 species recorded). Once the feathered airborne actors exit the stage on spring and autumn nights, ethereal pinpoints of bright light will be seen magically appearing and as quickly disappearing throughout the lower valley – firefly entertainers entering the stage on cue.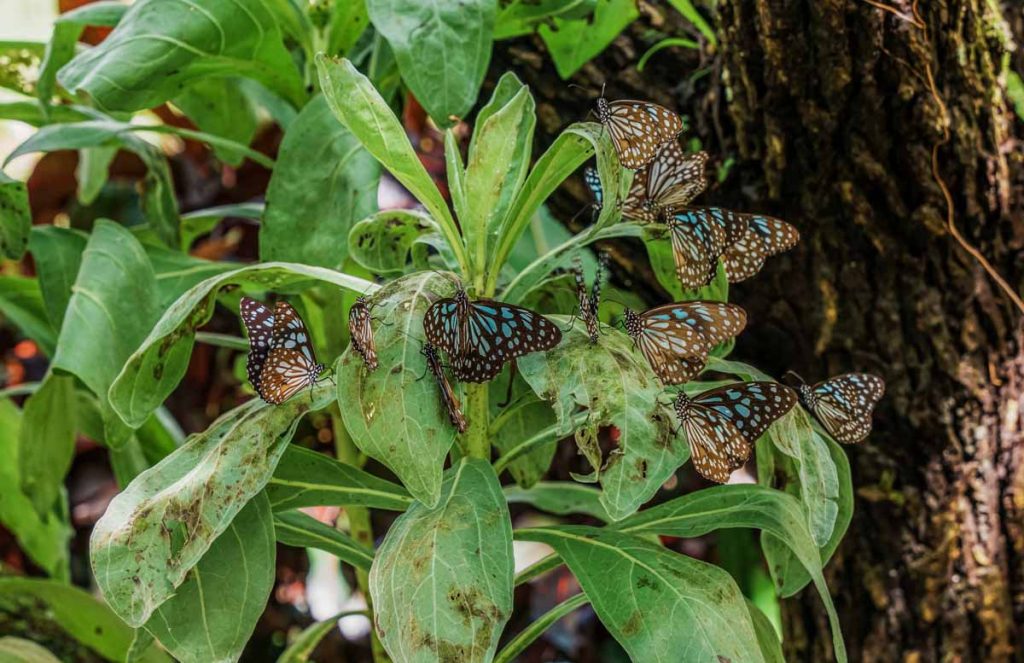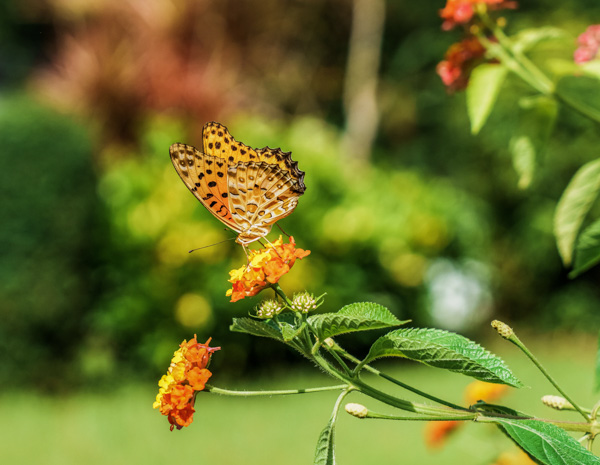 Fuyuan Forest Recreation Area
(富源森林遊樂區)
Tel: (03) 881-2377
Add: No. 161, Guangdong Rd., Ruisui Township, Hualien County
(花蓮縣瑞穗鄉廣東路161號)
Website: recreation.forest.gov.tw/en/Forest/RA?typ_id=0800001
Liyu Lake
Liyu (Carp) Lake is in the central-mountain foothills southwest of Hualien City, on Highway 9C. Measuring 104ha in area, 15m in depth, this is eastern Taiwan's largest lake. In a basin, surrounded by lush mountainsides, it is 1.6km in length and 930m across at its widest point. Five low peaks stand shoulder to shoulder around it, their collective contour outline resembling rolling waves of deep emerald hue. On misty-moist days the tableau seems lifted straight from a classical Chinese shanshui painting.
This is a barrier lake, its genesis a series of natural events, the main two being the diversion of waters from a source river on the south along with silting at the lake's north end that caused a blockage of water exit.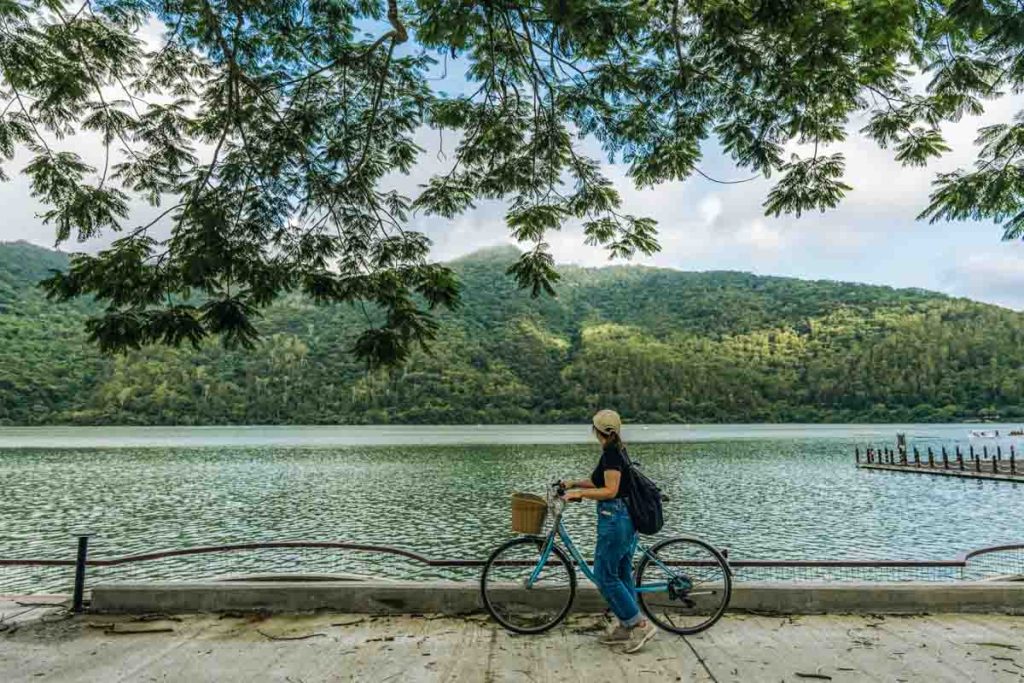 Beyond its soft scenic beauty, the jadeite waters blending seamlessly with the bracketing steep-slope green foliage, what makes this an extremely popular tourist destination is the plethora of manmade tourist draws, recreational to culinary. On weekends and holidays this is a busy place indeed; on non-holiday weekdays the many different types of colorful resident and migratory birds find it quiet enough to come out and sing for you.
Among the varied tourist facilities are a visitor center, swan-theme pedal boat, canoe, kayak, stand-up paddleboard, motorboat with driver, and bicycle rentals (standard and electric), a 4-plus km paved ring route providing pleasant walking and cycling, camping/picnic areas, easy-challenge trails taking you up the hills, and eateries aplenty.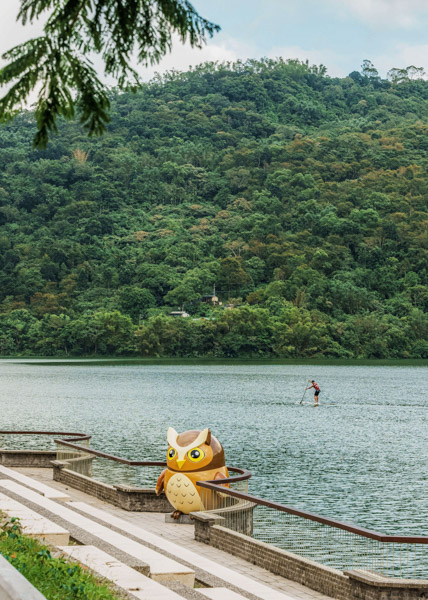 On arrival, recommended is a check-out of the visitor center, which has good information about the area. It's beside Highway 9C, which runs along the lake's west side. Beyond the quality educational displays, gift shop, and café, it offers a BBQ area, picnic tables, viewing tower, jade sales shop (Hualien produces quality jade), and several food stalls.
Liyu Lake's many recreation-equipment rental enterprises are all spread out along the west side, beside the highway or at waterside (note: rental facilities at the visitor center as well). The lake-loop cycling/walking path is moderate-grade gentle, and is very tranquil on the east side, where it runs largely along forest-edge waterside at a mountain base and there is negligible development. One section, close to the visitor center, is built right out over the lake waters. The loop takes about an hour on foot. Rest and picnic spots are spaced out along the way.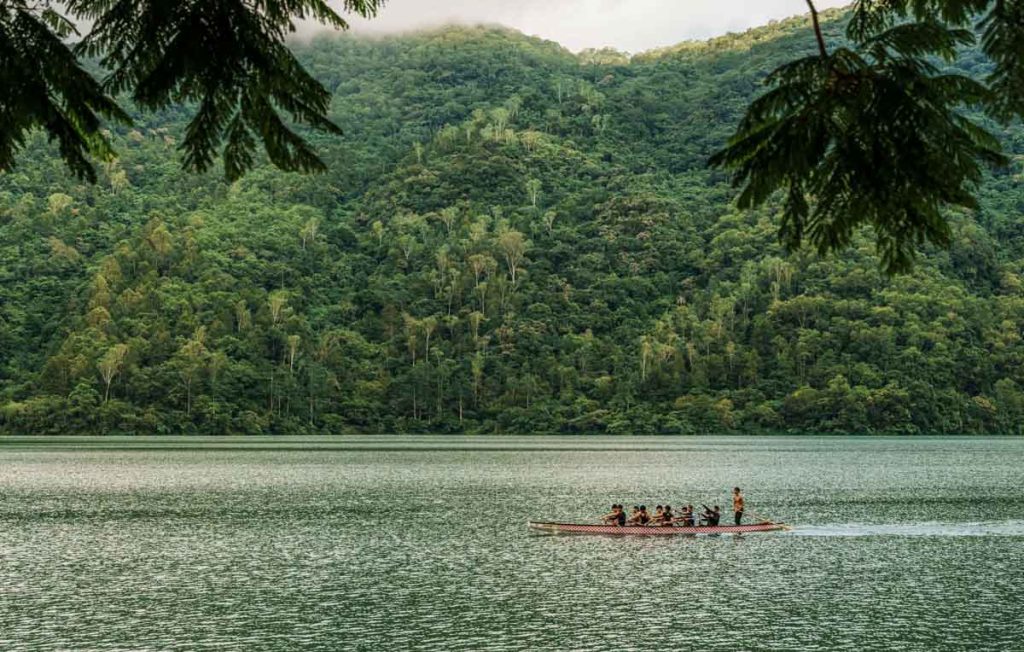 If you take a motorboat ride (about 20mins), your driver/guide will take you out in a counter-clockwise direction, moving slowly while plying the west-side waters to avoid creating choppiness for all the self-propelled craft. Then, on the placid east side, where few of these craft venture, he'll open things up to provide a big speed thrill, zigzagging along and a few times jumping the wake of your own or another motorboat (don't fret, safety at all times a priority). All the while, your knowledgeable captain will be plying you with golden info nuggets on all manner of local-theme subjects.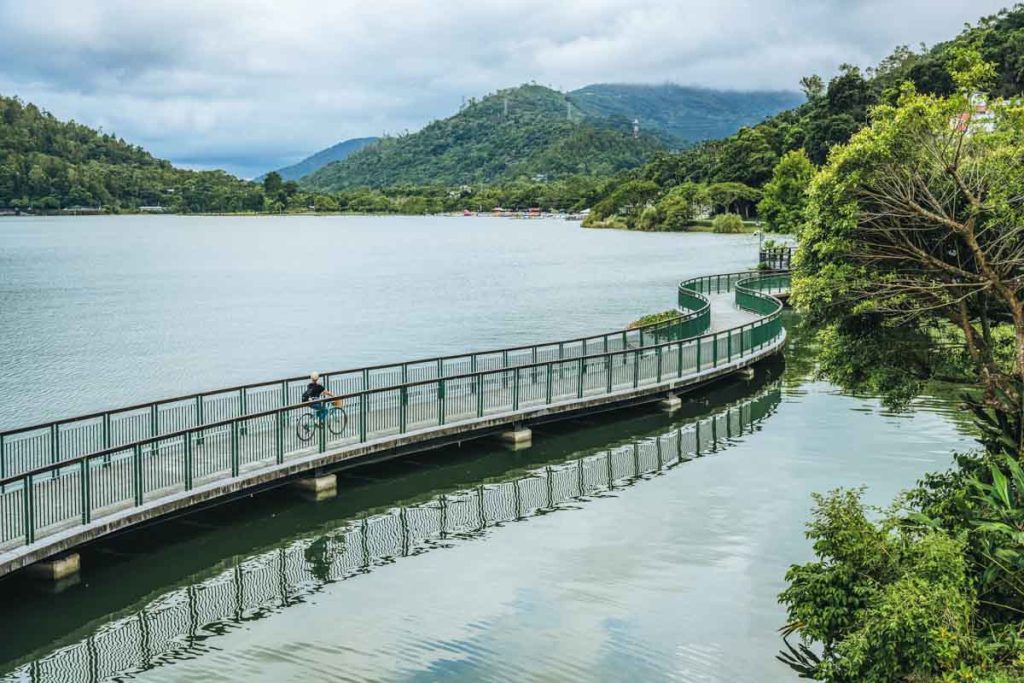 Restaurants and cold-drinks sellers abound along the 9C section, facing the lake on the roadway's west side. The eateries are open-façade Chinese-cuisine operations with simple no-nonsense decor, serving hearty group-eat fare at banquet-style tables. Signature Liyu Lake dishes include spicy & crispy stir-fried lake shrimp, shrimp cakes, and fish head casserole. The go-to cold drink is papaya milk.
Akay Play Life
Xilin Village is a Truku tribe settlement located on the south side of the wide and mostly-dry bed (outside of typhoon periods) of the Shoufeng River at the mouth of the deep valley where the waterway exits the Central Mountain Range. During the 1895~1945 Japanese colonial period many tribal villages located deep up mountain valleys were resettled to such locations in flatlands areas for safety and control reasons; this practice continued into the early period of Nationalist rule.
Akay Play Life is a youth start-up launched in 2021. "Akay" is the nickname of the head individual, a village returnee who came back to reestablish his cultural roots.
The enterprise has a number of goals – community building, bringing structure and direction to local youths' lives; educational promotion, enabling outsiders to better understand the Truku world; and sustainable leisure tourism. With development of the local traditional tribal culture and natural resources as foundation, a medley of experiential learning activities and tours have been crafted.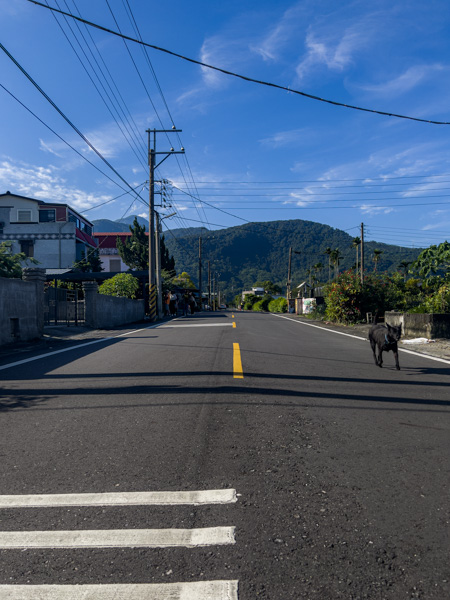 Guided group outings, which can be either a half-day or full-day long, are built around one of four participatory choices: making traditional Truku-style banana cake, cut bamboo sections to make bamboo-tube rice, gather bird's-nest fern, or dig up taro (for the last three, groups heads out to the nearby forest's edge). The culinary harvest from each option features in the grand alfresco Truku-theme feast that caps the day, and each outing also includes an informative guided walk through the village.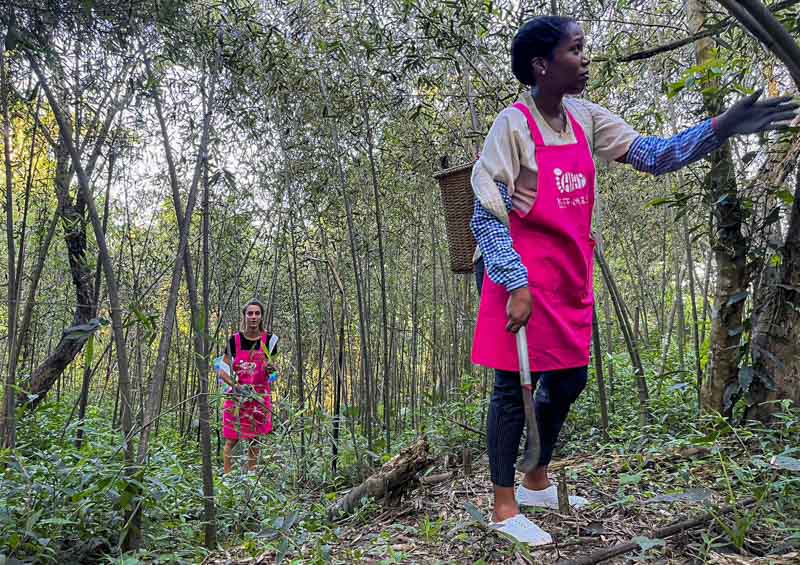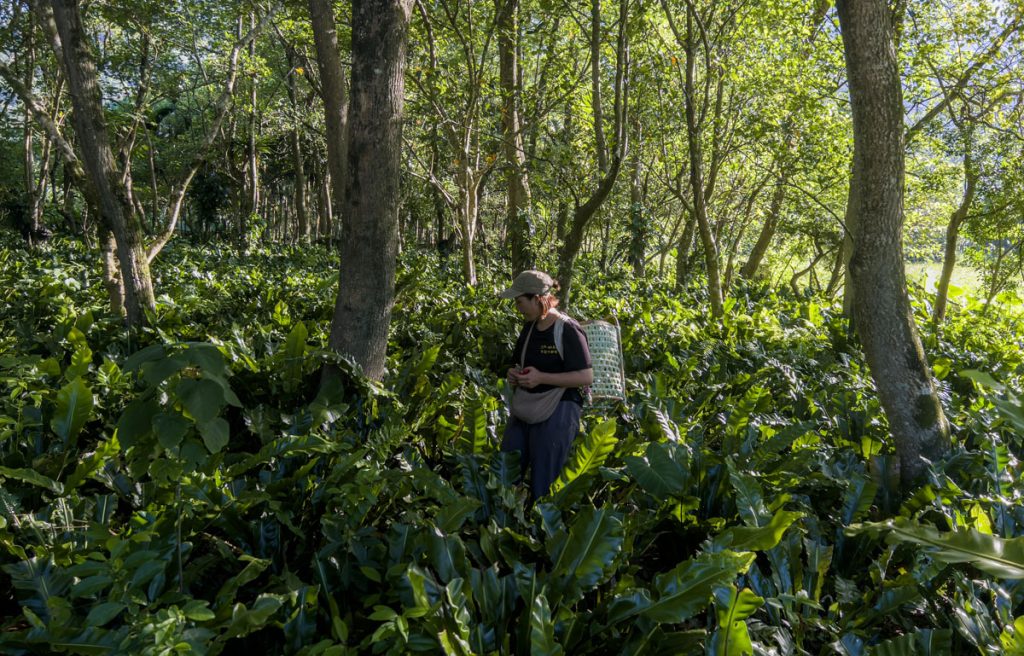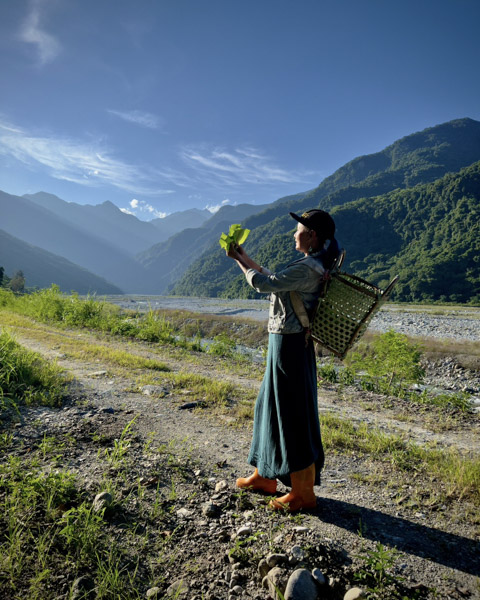 The banana cake-making DIY takes place in a traditional-style bamboo hut, built using age-old techniques still remembered by village elders. The cakes were traditionally served at festivals and when treating important guests. The mashed banana is today mixed with sticky rice instead of millet, the classic Taiwan-indigene grain staple, wrapped in banana leaves, and boiled.
Also part of the Akay Play Life experience is a village walking tour. You'll inspect a mock-up of a watchtower, once commonly found in Taiwan indigenous settlements, where sentries watched for danger. Diamond-shaped totem decorations are also pointed out all around; these represent the eyes of the ancestors, who watch over all, giving blessings and protection. Other traditional symbols seen on building facades include looms, facial tattoos, and machetes; in the past, a female required excellence in sewing and loom weaving to receive facial tattooing, and a male required successful hunting or headhunting.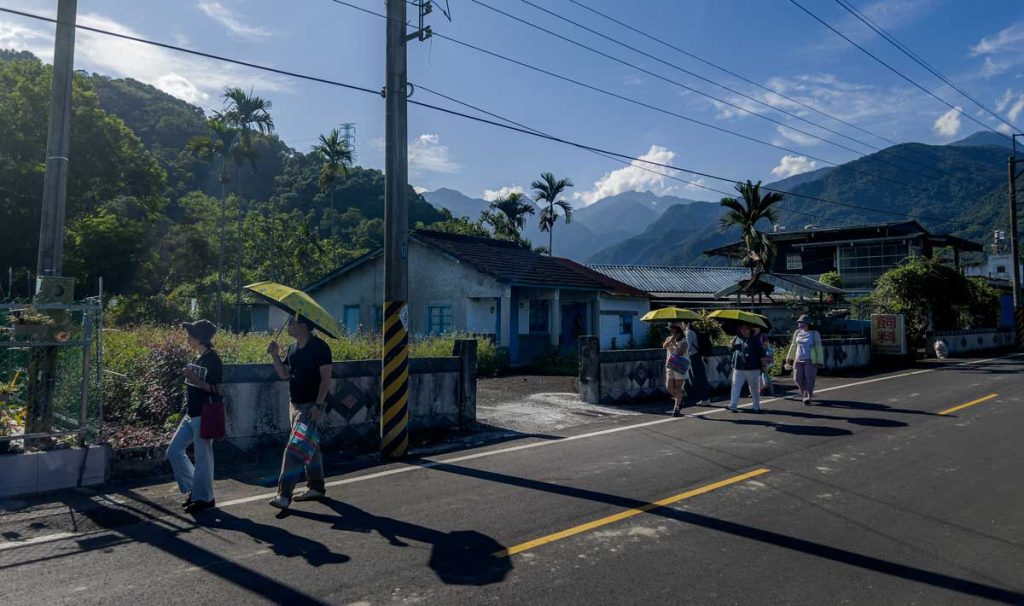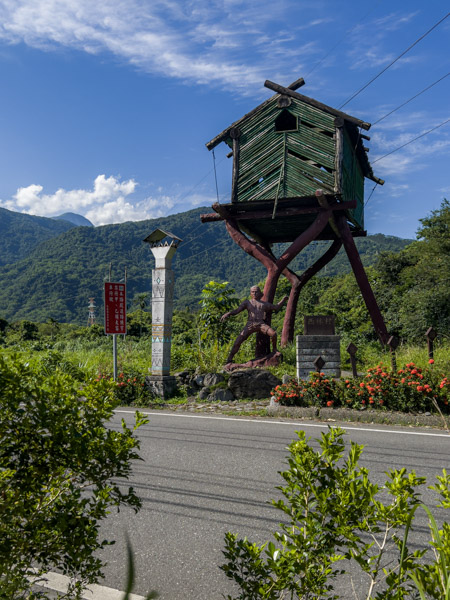 After the activities you are invited to cool down with a foot (or more) soak in one of the narrow irrigation channels, where villagers come to wash utensils and clothes and cool down in the rushing pristine mountain-sourced water themselves. The Qingshui Canal irrigation system was constructed in the 1920s/1930s to irrigate nearby paddy fields cultivated by Japanese immigrants brought in by the colonial authorities in an effort to ease homeland overpopulation. In the post-WWII period the Nationalist government encouraged the Truku to engage in irrigated terrace farming, but they have persisted in the customary dryland cultivation of millet, taro, sweet potatoes, and red quinoa, all of which feature prominently at your day's-end feast.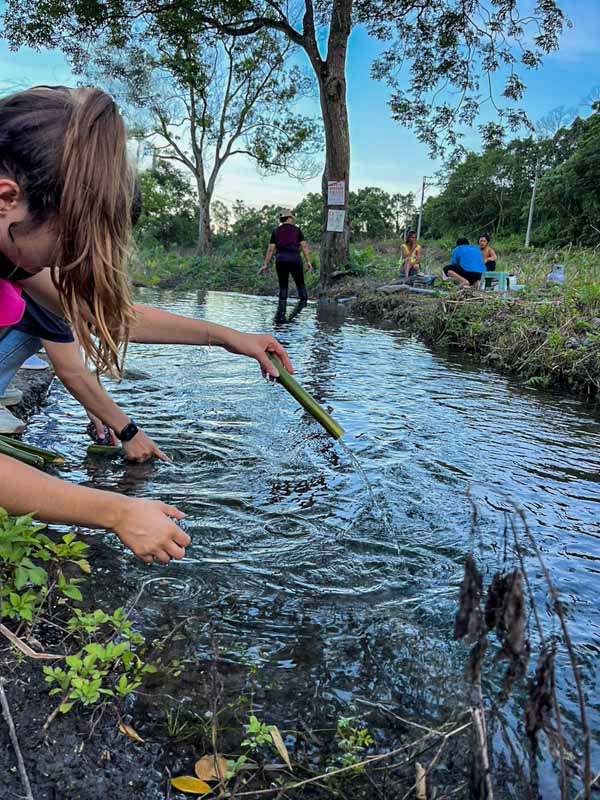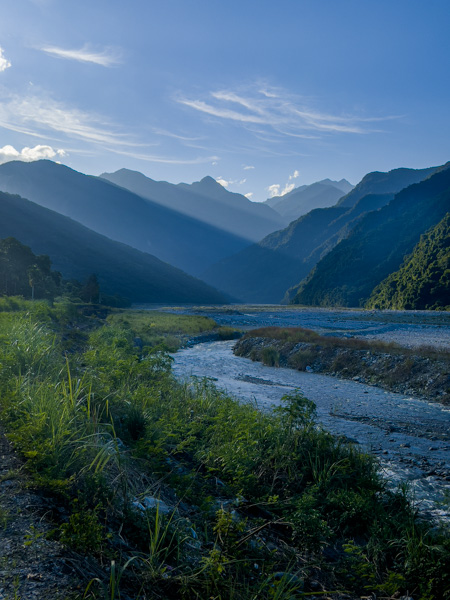 The dining experience happens in a large open-faced hut in a small Akay-created recreational park. You're first invited to join in stuffing the necessary goodies into the aforementioned bamboo sections to create the classic indigenous bamboo-tube rice delicacy. During the repast you're also invited to help cook the sourced bird's-nest fern in a giant wok over a hut-floor wood fire. Each of the many courses served has a special Truku-culture significance, explained by your hosts as you tuck in.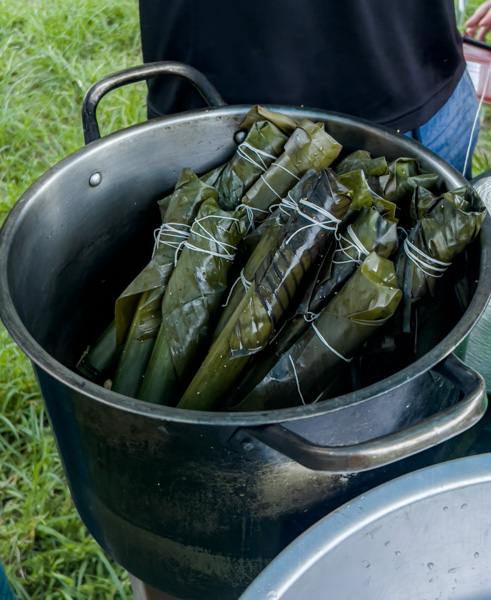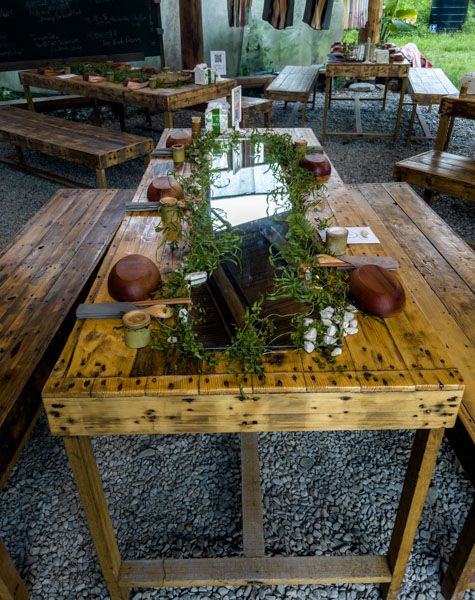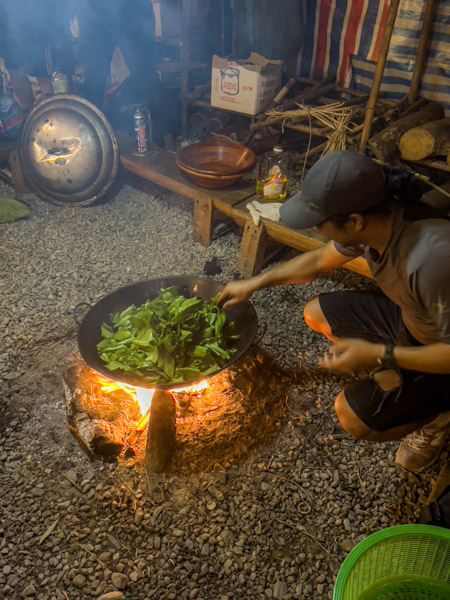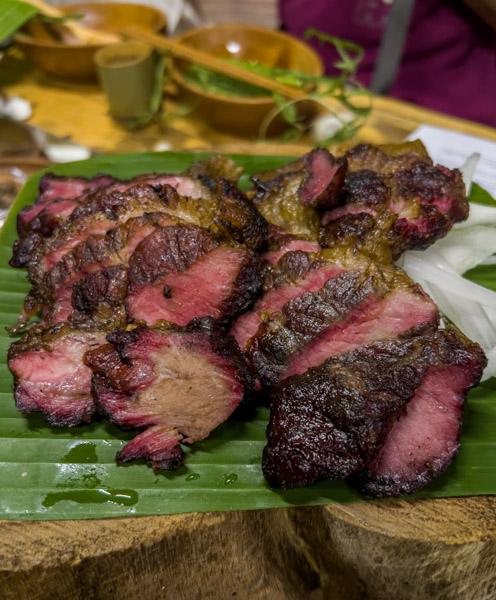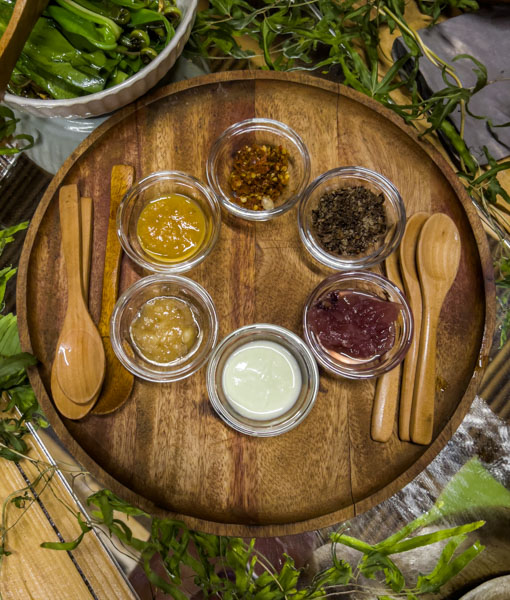 Note: transport can be arranged to/from nearby Shoufeng Railway Station.
Akay Play Life
(阿改玩生活)
Add: No. 162-1, Neighborhood 9, Xilin Village, Wanrong Township, Hualien County
(花蓮縣萬榮鄉西林村9鄰162-1號)
Tel: (03) 877-2862
FB: www.facebook.com/akay.playlife
TAITUNG
Juhu Ecological Park
Now, a jump over the Coastal Mountain Range to the coast. Juhu Ecological Park is a private operation that provides outdoor-adventure services and environmental-education activities (English service available). The park takes up a large portion of the bowl-shaped land at the inner end of a long, shallow Coastal Mountain Range valley that opens onto the surf-crashed coast at Zhuhu Village on Provincial Highway 11, not far north of the renowned Sanxiantai ("Three Immortals Platform") tourist attraction.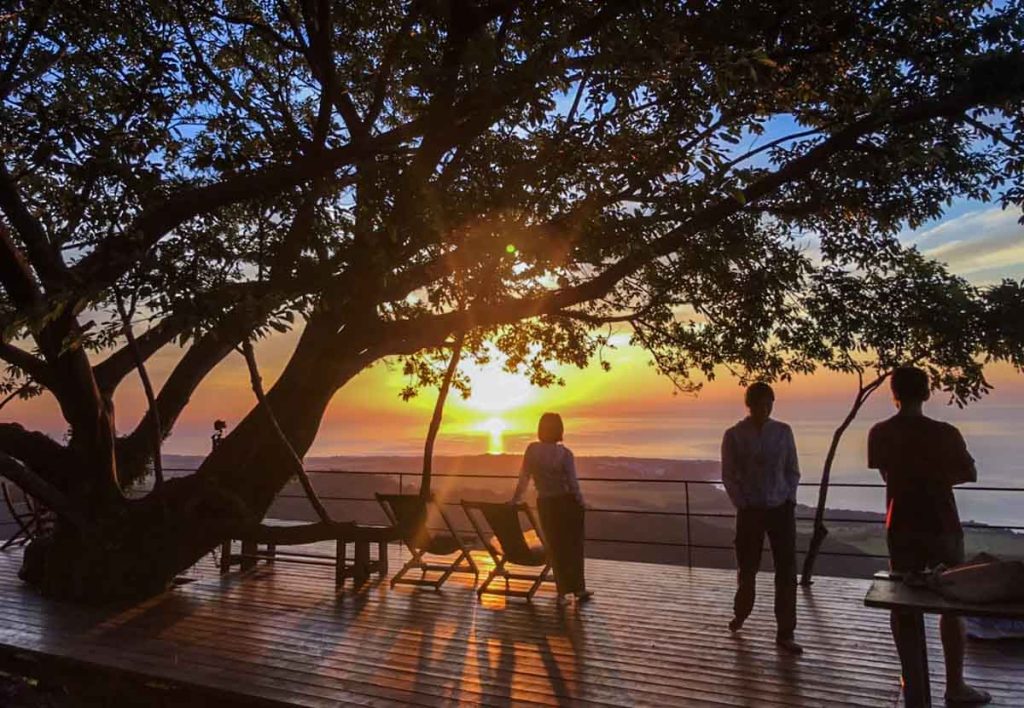 "Zhuhu" (like "Juhu" in the park's name) means "bamboo lake." When the Japanese brought Han Chinese farming settlers over from Taiwan's west side during the 1895-1945 colonial period, the homesteaders saw the bamboo covering this lake-basin-like valley and chose this as place name (previously this was a hunting/trapping ground for the local indigenous people). Today's eco-park is on the farmland opened up by the forefather of the husband in the park's owner-couple duo.
The team is passionate about eco-protection. For a long time they operated their inheritance as a certified organic farm, but with wildlife slowly returning and crop damage increasing, their main business these days is providing outdoor-adventure services, including ziplining, rope-bridge and tree-climbing obstacle course challenges, eco-education activities, and a homestay facility, Taiwan Juhu Farmstay (separate fee for each of the activities).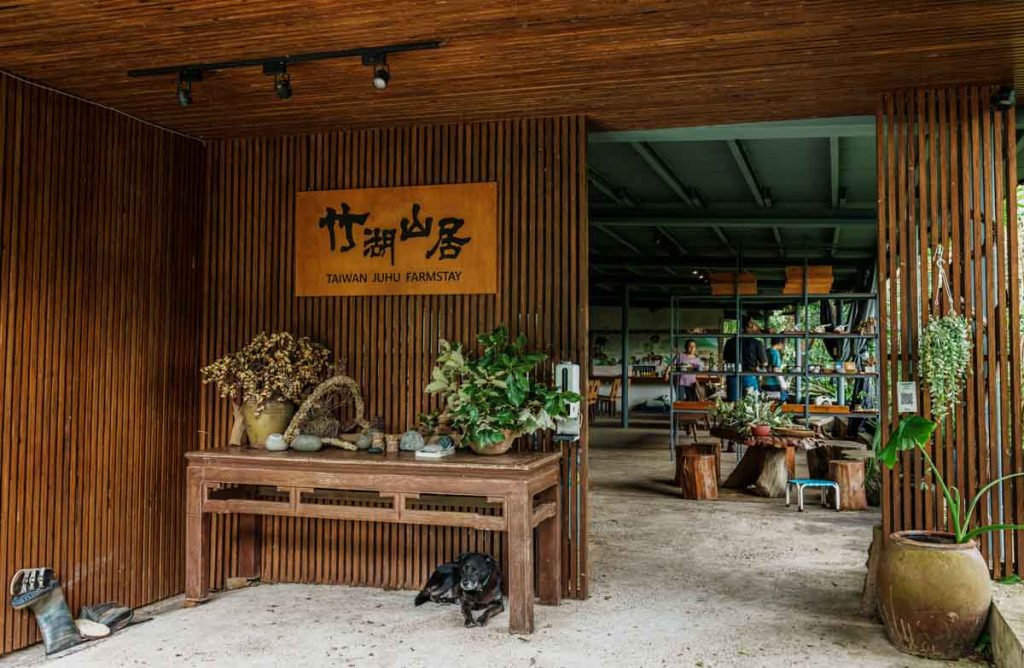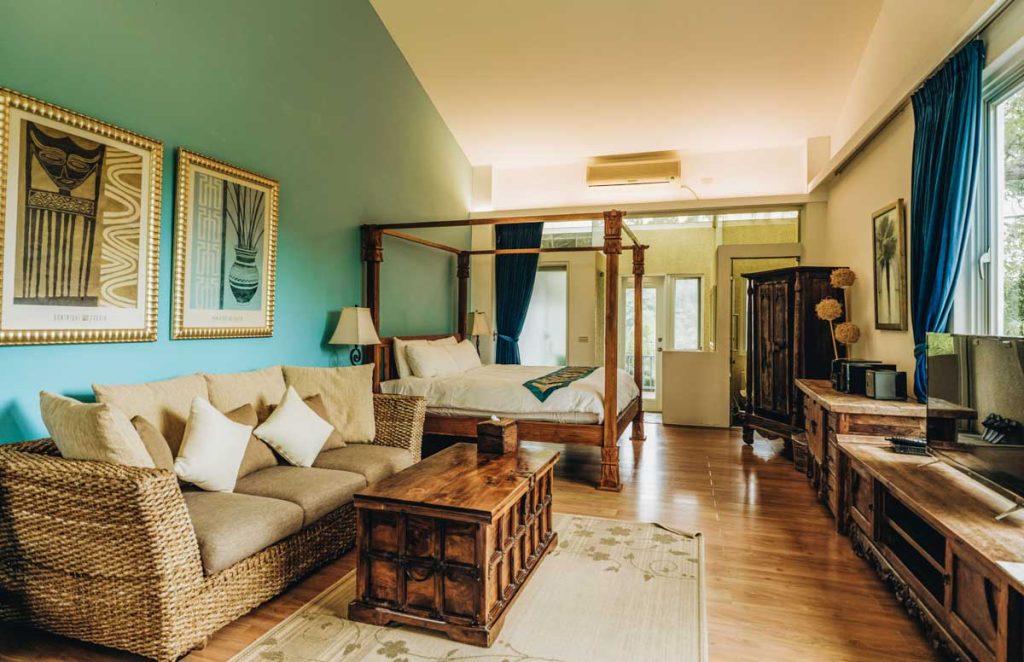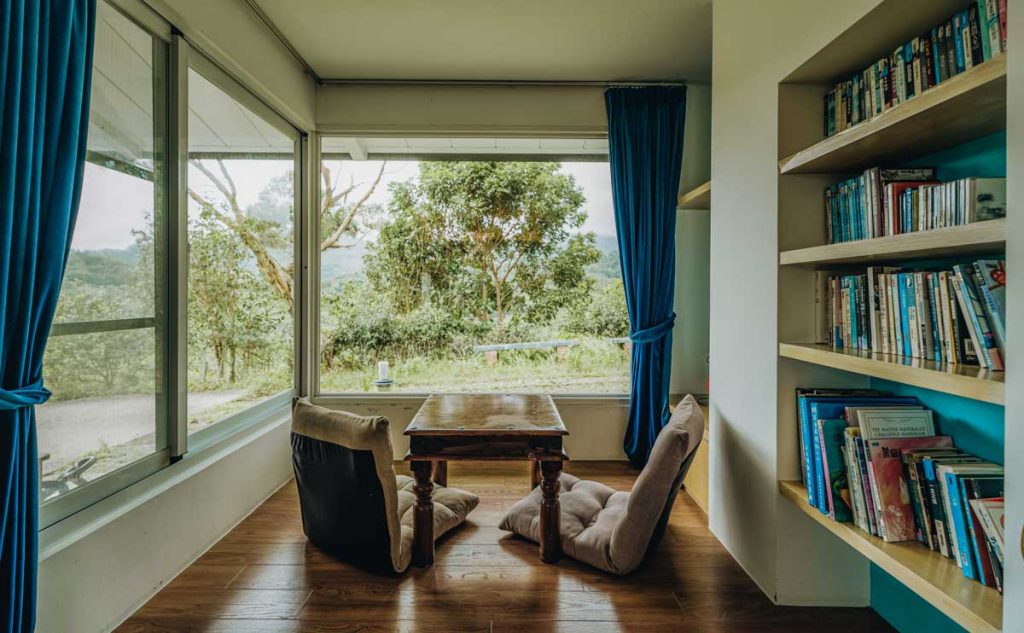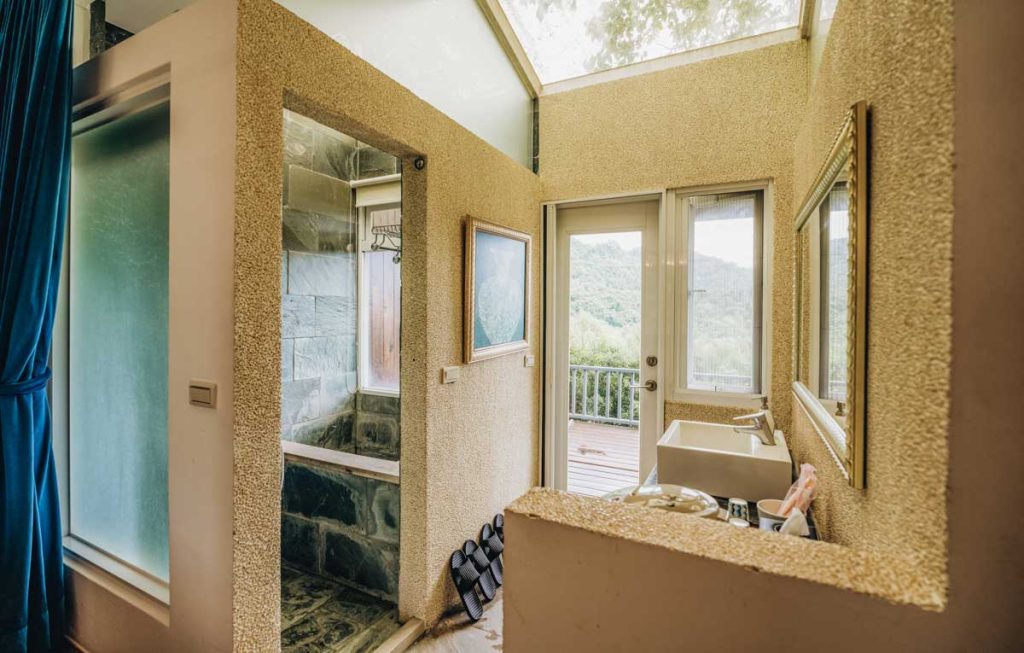 Organic fruits are grown, with stress on types the local wildlife, such as Formosan macaques, will leave be. The husband, a tree lover, has also introduced scores of oak and other species to the park.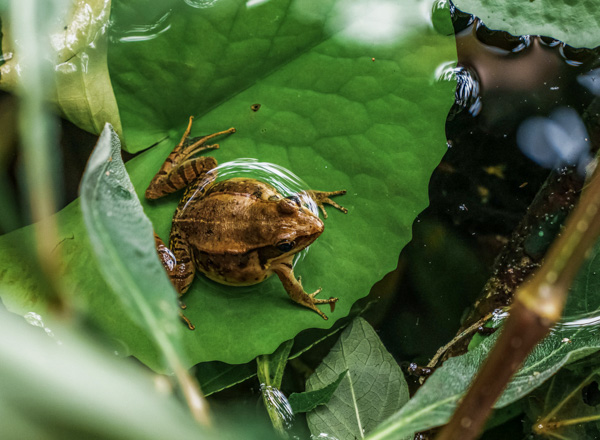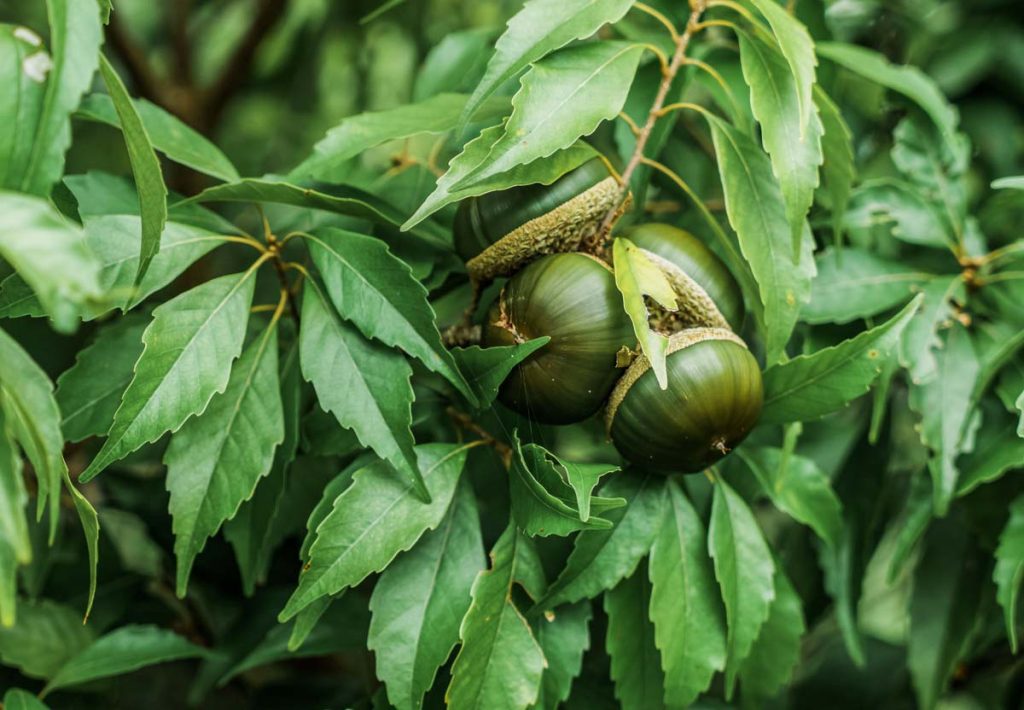 With the Canopy Zipline experience, you'll be zooming along what is Taiwan's longest canopy zipline. It's 500m long, with a 60m altitude change. Along your heart-thumping hurtle through space, the boundless Pacific will be on your left, forest treetops below, and if you're lucky, native raptors will be spotted swirling above. The line will soon be extended to 900m, providing section-zipping that is not so steep and fast, allowing more concentration on the surrounding natural world. To furnish visitors with peace of mind concerning quality and safety, the zipline facilities are inspected annually by the ACCT (Association for Challenge Course Technology), a globe-leading US standards and certification organization.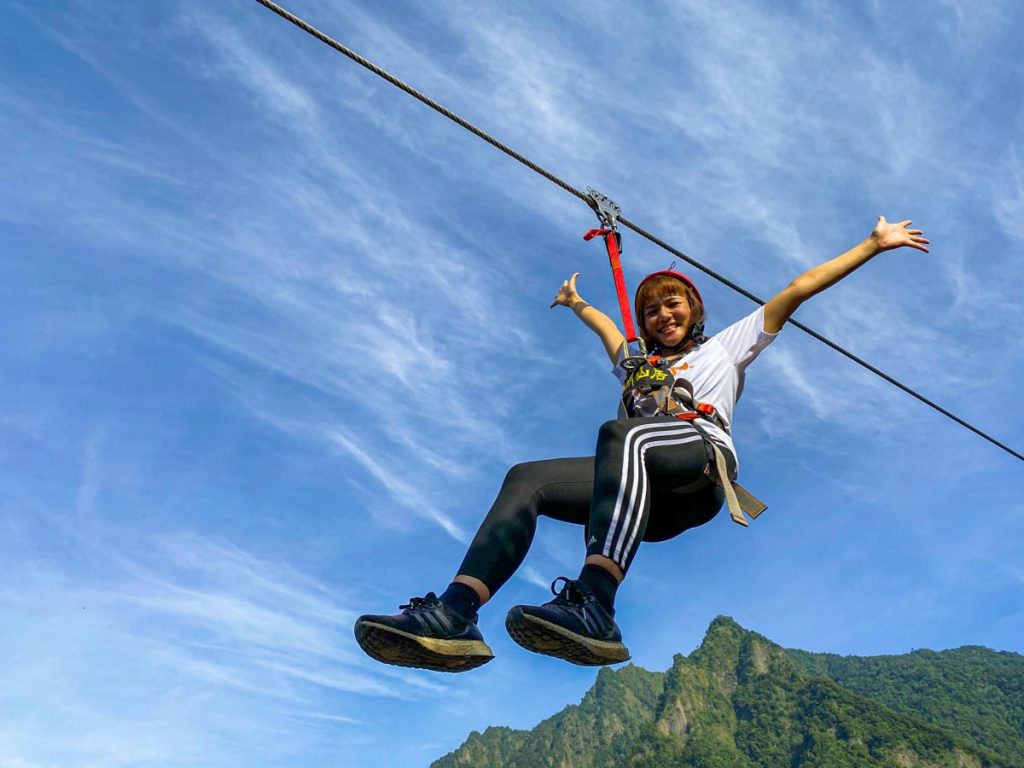 The rope-bridge and tree-climb challenges are part of the Trilinear Bridge, Road of Vines program. This is a non-competitive program designed to get people close to nature, become familiar with the unpredictability of natural landscapes, improve physical coordination, balance, and strength, and mentally overcome self-created obstacles. There's also a special Project Adventure program specially designed for parents/kids, and a youth-only Summer Camp.
With the Master Naturalist Challenge program, you're given nine separate nature-exploration missions that get you engaged with the environment, encouraging you to acquire a sensitivity to your natural surroundings that you'll hopefully make part of your everyday experience on returning home. The missions rise in level of difficulty and amount of time required, though all are easy to understand and accomplish. You need not do them in order. With each successful task completion you receive a reward; finish all nine and receive a "big" reward.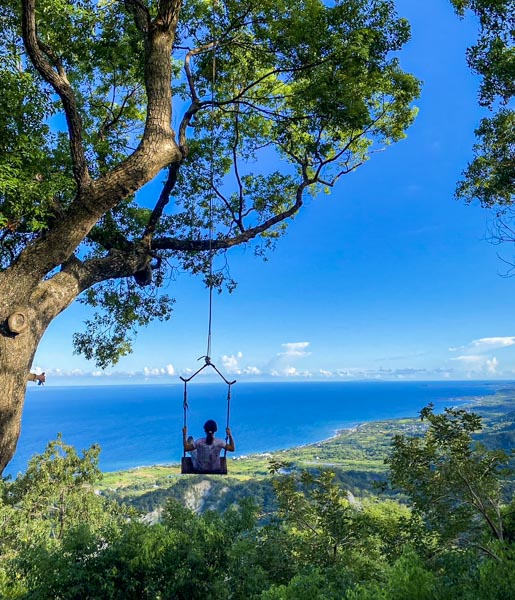 An example of one of the missions is Mammal Maniac. Eight mammal types are found in the park, and you're charged with spotting or identifying the presence (with location pinpointed) of muntjacs, macaques, boars, mongooses, and squirrels (Pallas's squirrel), after being given pointers on identifying tracks, feces, digging signs, typical plant damage, etc.
An outdoor nature classroom and farm/forest tour is part of each experience. Also available is a rustic open-sided restaurant that serves light Chinese/Western fare and stresses seasonal farm-grown ingredients.
Juhu Ecological Park
(竹湖山居櫟見之丘生態園區)
Add: No. 41, Neighborhood 1, Zhuhu Village, Changbin Township, Taitung County
(台東縣長濱鄉竹湖村1鄰41號)
Tel: (089) 832-383
Website: www.juhu.com.tw
Uninang
Back in the East Rift Valley again, at the south end, Yongkang Village is a Bunun tribe mountain-slope settlement just northwest of the Luye Highland tourism hub. It looks out from its Central Mountain Range perch across the rift valley at the Coastal Mountain Range's Dulan Mountain, the area's highest peak. The mountain is sacred to and protected by both the Bunun and Amis peoples (valley side traditional Bunun land, coastal side Amis land).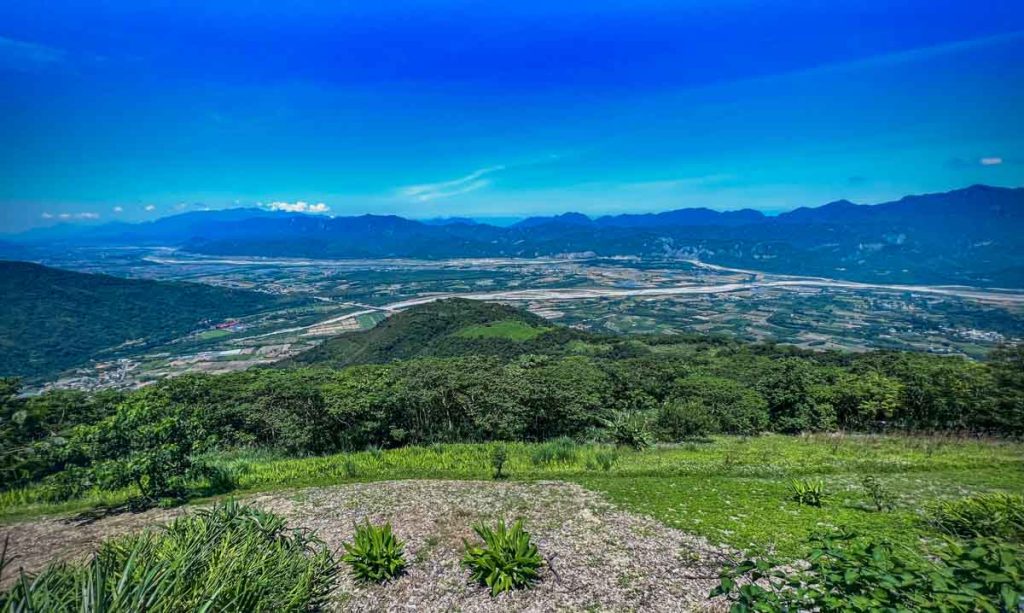 The village's Uninang Multicultural Workshop has become a key center of community activity and identity. Uninang is a Bunun word meaning "thank you" or "bless you." The workshop was founded by two village returnees, with the mission of preserving, sharing, and promoting the Bunun's traditional culture. And, as with Akay Play Life, an accompanying mission is demonstrating how old-time Bunun ways and wisdom can be made part of high-quality modern slow and sustainable living.
Various experience activities are available that keep you at the workshop (groups only; guides speak Chinese), but by far the most popular offering is the Hunter's Outdoor Dining Table trail and feast experience, a 5~6-hour outing that takes you through thick forest high up the mountain on the village's north along a centuries-old hunter's trail, finishing with a traditional-style Bunun feast at a clearing lookout with a spectacular eagle's-nest-vantage view over the rift valley. Your warrior-costumed guides teach you about ancient tracking, trapping, and hunting techniques, timeworn foodways, and much else. You're on the trail about two hours; grades are easy save for two short, steep sections. (Note: If you don't have your own group, it's possible to be added to another.)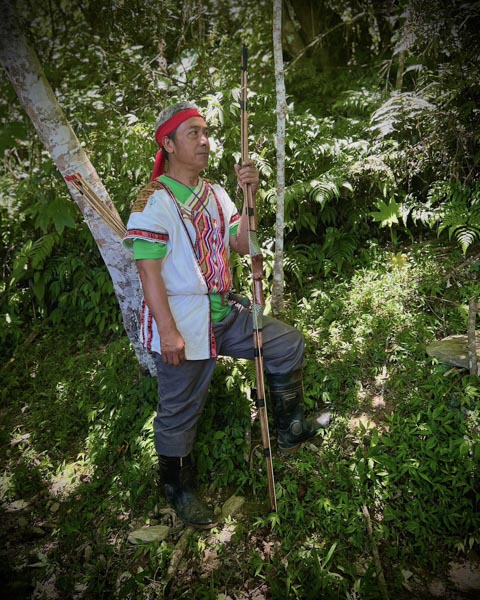 At the forest-entry trail point, trekkers are invited to join a blessing rite greeting the Bunun's ancestors and asking them for their blessings and a safe, fruitful journey. Toward the trek's end, contests are held in a small, tree-shaded clearing using a traditional-style bow-and-arrow set and old-style spears, your guides teaching proper technique. Winners are formally presented with Bunun handicraft gifts. A short ways higher, at journey's end, as you emerge from the forest the contest winners serve in the role of hunters singing out their return to the village (their words and tones hinting at the hunt's success), the costumed tribespeople preparing your hunter's feast in the aforementioned clearing calling out in return.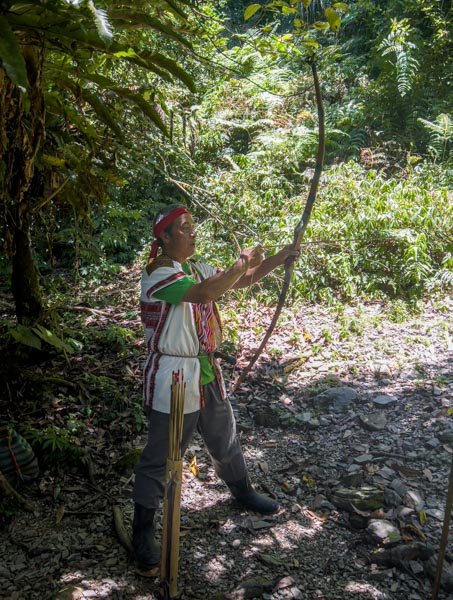 At other stations along the trail you learn about such unique Bunun ways as setting up stone-slab traps to catch smaller animals, how the Yellow Rotang Palm's bark was used to weave baskets and straps and how its tender core was a Bunun delicacy and a remedy to reduce internal body heat, how the Shoulang Yam was used to create a red dye for clothing (seen in your guides' attire), and how Ma Bamboo clusters were planted to mark out property boundaries. As hinted with the "attire" statement, in all instances "is" can replace "was," for these practices are still utilized.
Your many-course, extremely filling Bunun-theme feast is enjoyed in a gripping setting, by a cliff edge in a large, breezy pavilion-style structure with thatched roof, open sides, and earthen floor. Expeditioners grill their own pork in the traditional style at fire pits in the hut's center, and are invited to participate in the spiritually moving pasibutbut chorus singing for which the Bunun are renowned, with males in a circle humming in harmony, beseeching ancestors' blessings with bounteous harvests and wellbeing. At feast's end you're invited to don traditional Bunun ceremonial clothing and pose for photos.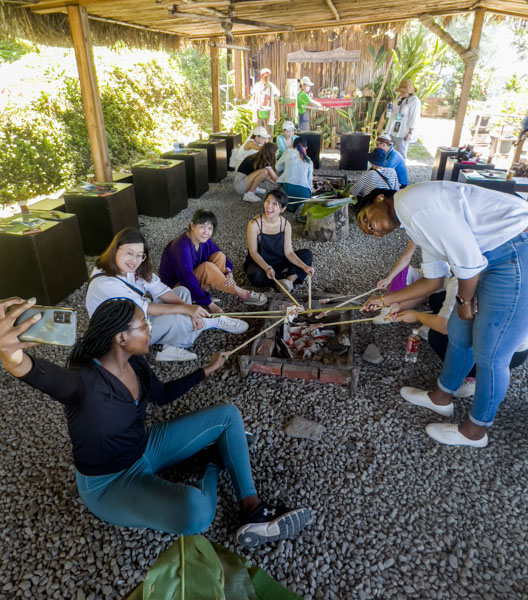 Other quintessential Bunun culinary elements enjoyed during your banquet include millet with salty fish, yam and taro root, and wood-smoked chicken. During the meal, your hosts will explain each course and regale you with classic songs about homesickness, missing family/friends/lovers, and expressing heart-deep sorrows while drinking.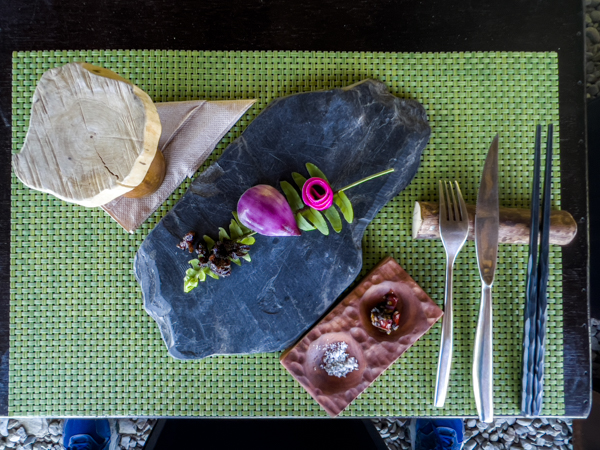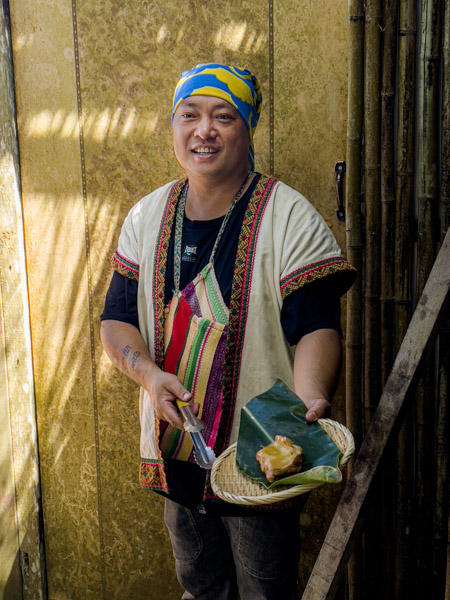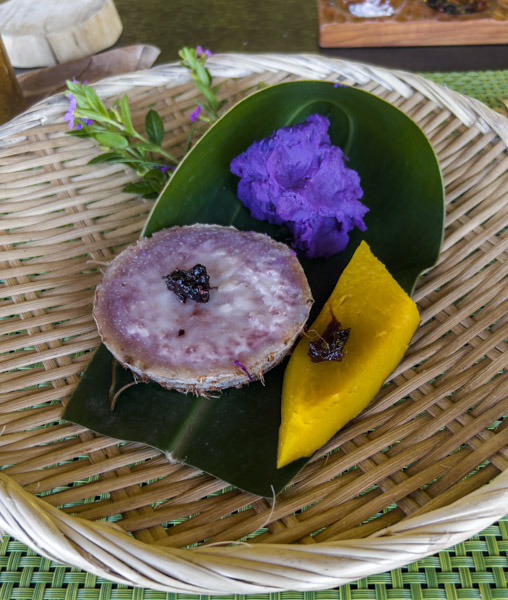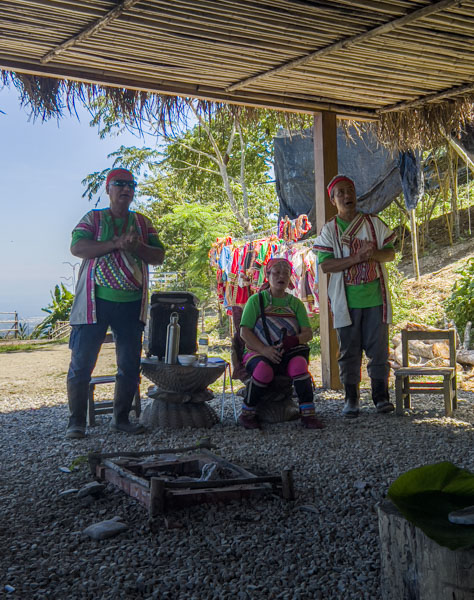 Note: transport can be arranged to/from nearby Luye Railway Station.
Uninang
(烏尼囊多元文化工作坊)
Add: No. 82-2, Taiping Rd., Yongkang Village, Yanping Township, Taitung County
(台東縣延平鄉永康村泰平路82-2號)
Tel: 0988-815-808
FB: www.facebook.com/uninang.taluhan