Alishan's Bonny Northwest Corridor — Days in One of Three Major Alishan National Scenic Area Sectors
TEXT / RICK CHARETTE
PHOTOS / VISION
The magnificent big-mountain Alishan National Scenic Area, producer of iconic Taiwan sunrise, narrow-gauge alpine railway, and "seas of clouds" images, is divided into three main corridors, north, central, and south. Here we spend time in perhaps the quietest of the three, a region of steep-slope tea plantations, bamboo forest, scenic heritage trails, soaring waterfalls, indigenous-culture experiences, and much beyond.
The Northern Part of Alishan
The Alishan NSA is in Chiayi County. Its central corridor is by far its busiest, pierced through west-east by Provincial Highway 18, which climbs quickly and dramatically up from the western plains to Alishan's high-mountain world.
The northwest corridor mountains are lower than in the center, though still filled with grand visual drama. There are two routes in from the western flatlands, County Route 162A and County Route 166, which meet in the Ruili village area. Many farms are passed in the elevated areas about 1,000m and higher, notably tea and fruit orchard operations, the former picturesquely neat-rowed, the latter pastels-colorful. The two key scenic draws on the drive up are on the 162A, located close to each other, the Taiping 36 Bends and Taiping Suspension Bridge.
The Taiping 36 Bends is a close-knit cluster of, yes, 36 hairpin turns that lift you skyward about 900m. Each is clearly numbered on a maroon-background sign. As you'd expect, the vistas get better and better as road and numbers climb. Stop at a few of the roadside lookout platforms for even clearer views. Waiting at the top is a lofty panorama of the wide coastal plain beyond the thicket of rolling hills you've just conquered.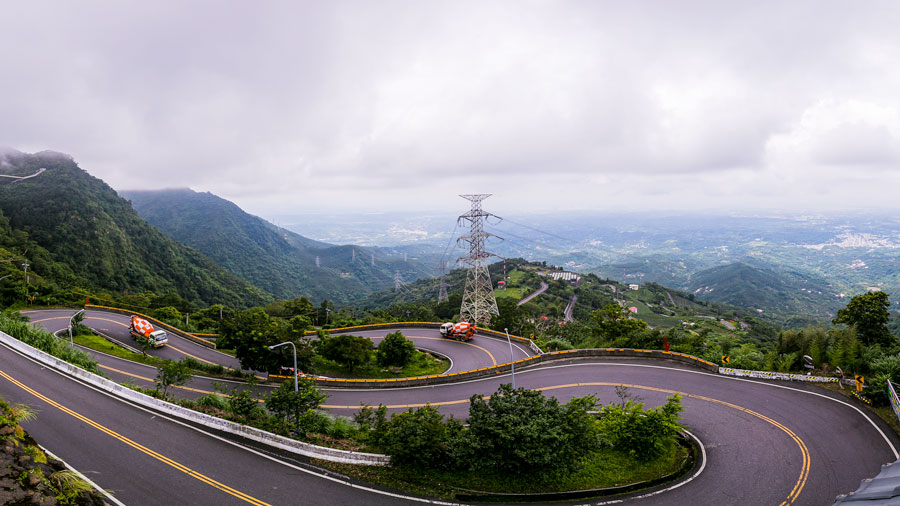 Taiping Suspension Bridge
Up just further along the highway, the Taiping Suspension Bridge is a thrilling engineering artwork. It spans two near-top mountainsides, fastened to land with thick cables, over a deep valley that slopes steeply away westward. At 281m in length, this is one of Taiwan's longest and highest suspension bridges. Grating along much of its length gives you looks straight down to the ground, and on clear days you'll see west all the way to the Taiwan Strait.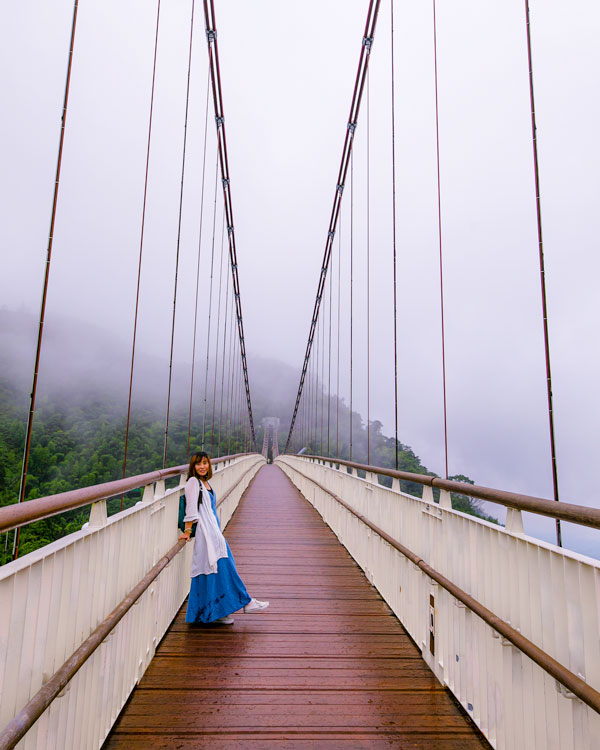 Taiping Suspension Bridge (太平雲梯)
Hours: 9am ~4:30pm (holidays and weekends until 5:30)
Tickets: NT$100
Website: alishan.welcometw.com/taipingbridge (Chinese)
Taiping Village
This small long-in-place and seemingly lost-in-time community, slumberous on non-holidays, is just beyond the suspension bridge. This area is around 1,000m in elevation – i.e., once you're beyond the bridge you've entered the corridor's up-country region. Tea plantations abound, making for even more compelling up-close and far-away mountain-slope photos.
"Taiping" means "great plateau." The slopes above the large flat area on which the village sits are covered by dense forest. On narrow, winding Taiping Old Street the pavement is appealing red brick, and traditional red-brick walling, wood-frame windows, and wooden doors are prominent among the old-timey shops and residences. Many storefronts have also been fixed up with attractive stained-wood planking, including a number of chic cafés. The street serves up a wide-range menu of local agri-product specialties and old Taiwanese cuisine favorites.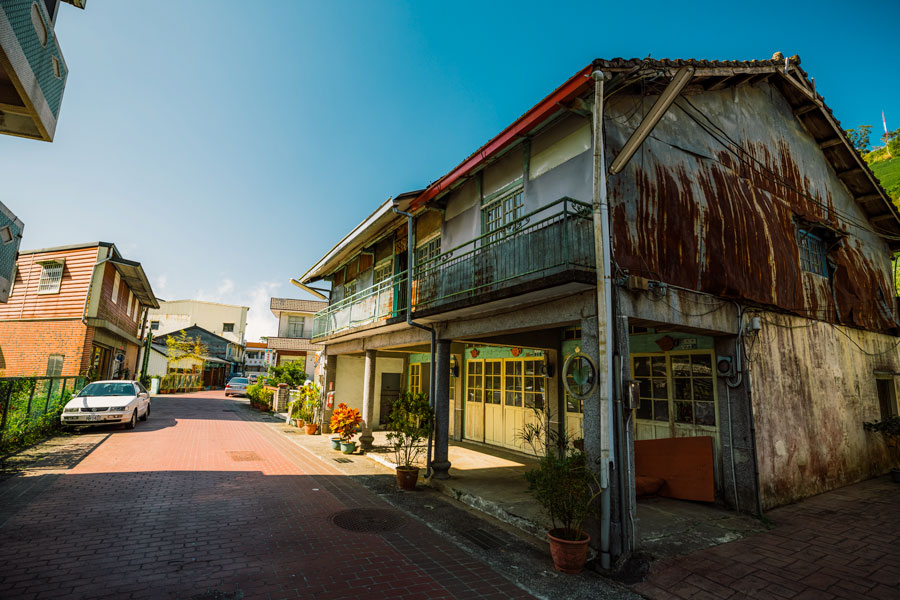 Air Library
In the short distance between the Old Street and suspension bridge are two commercial enterprises well worth exploring. The Air Library is a hotpot hotspot that also offers afternoon tea and sweet dessert-style treats. A bright, high-ceilinged, airy operation, the "library" in the name refers to the treasured trove of secondhand materials that the owners have given new life to, all telling stories of times past. Old radios now do duty as plant holders, dressers as display stands, etc.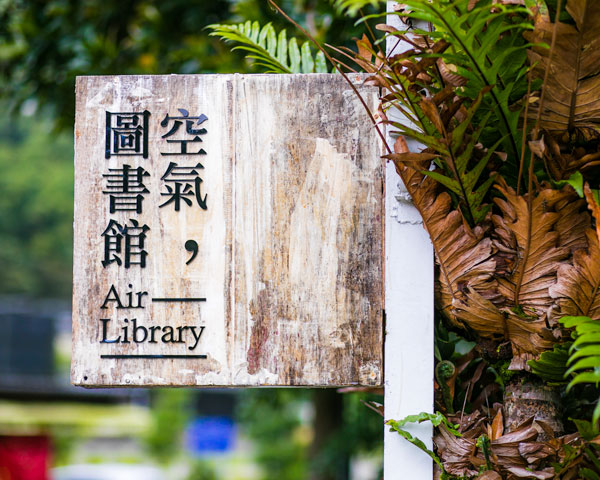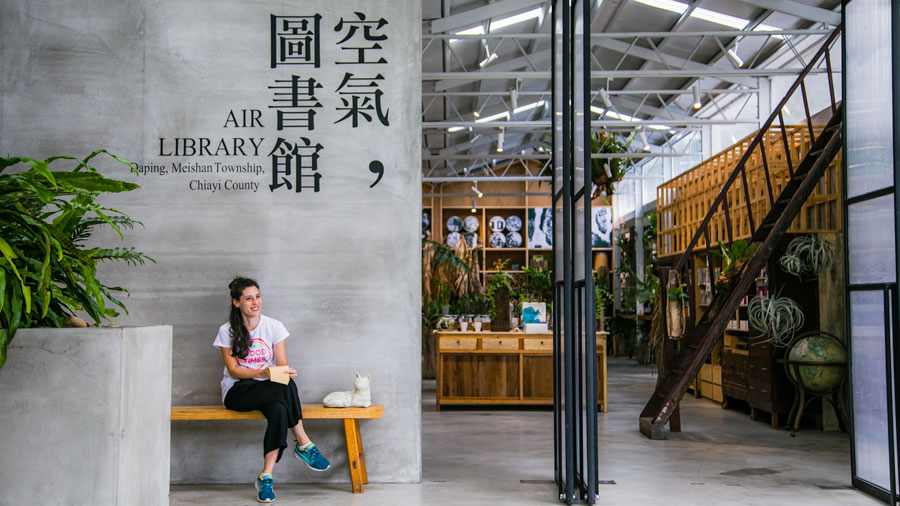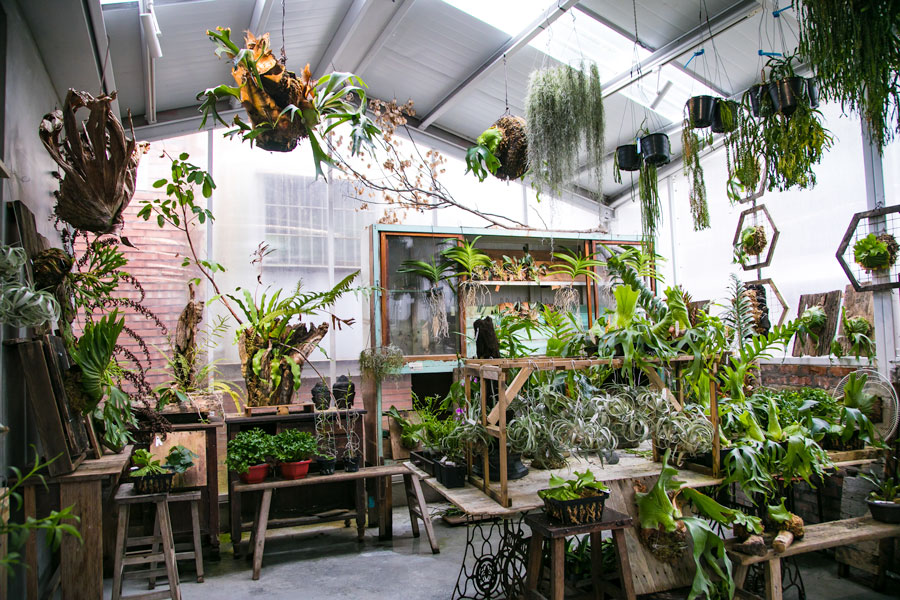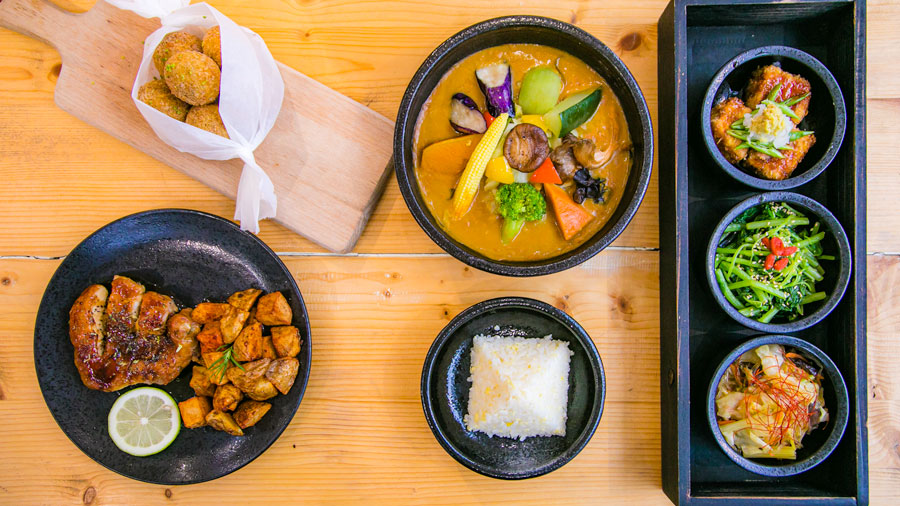 Air Library
(空氣圖書館)
Add: No. 2-12, Xiakengzai, Taiping Village, Meishan Township, Chiayi County
(嘉義縣梅山鄉太平村下坑仔2號附12)
Tel: (05) 257-2366
Hours: 9am~6pm (closed on Wednesdays)
Okasan Coffee
Okasan Coffee is an arty-crafty café with seating in its cozy interior and in an adjacent garden area. Complementing its beverages are such unusual sweet-tooth creations as feathery egg cakes with a sweet mochi filling. Also yummily recommended are two faithful old-style offerings most appropriate in this tea-production region, winter melon tea and tea eggs.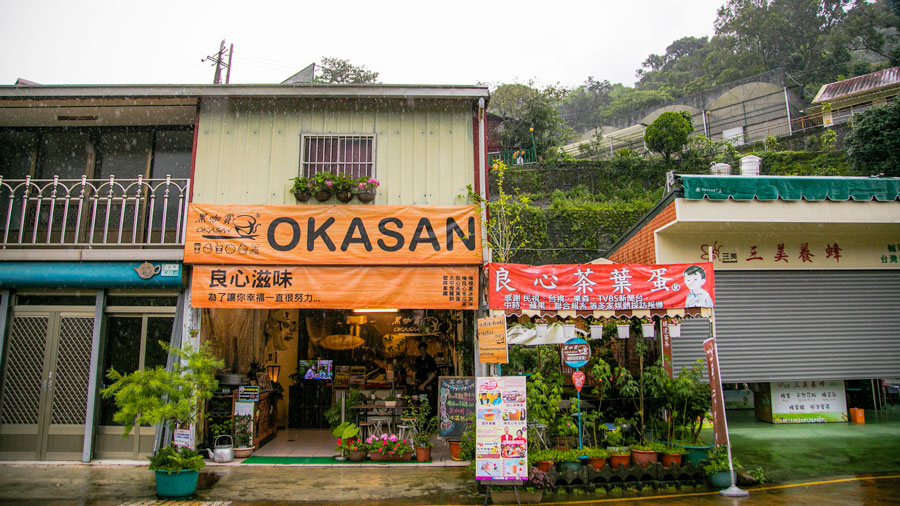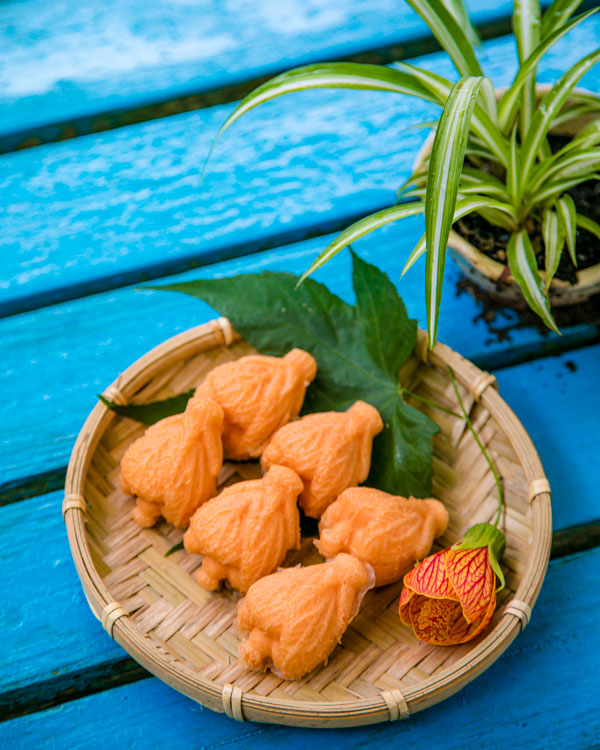 Okasan Coffee (黑咖賞)
Add: No. 39-7, Taiping, Taiping Village, Meishan Township, Chiayi County
(嘉義縣梅山鄉太平村太平39-7號)
Tel: 0933-655-706
Hours: 8am~7pm
Ruili Scenic Area
The Ruili Scenic Area encompasses all the natural and manmade scenic attractions around the aforementioned Ruili village, which is on the 166 just west of the 166/162A junction. The two roads provide access to all scenic-area attractions. This is also a farming area, with thick swathes of bamboo forest now added to the tea plantations. The village is at about 1,000m in elevation, but there is far greater elevation variation here than in the Taiping area.
Climbing up the high slope above (north of) Ruili is the long Green Tunnel. This is a narrow dead-end, gentle-graded farm road (few vehicles) through thick bamboo forest. Local folk use this route for their daily constitutionals. In late winter/early spring you'll also see them happily going "off-road," digging up bamboo shoots to sell or eat.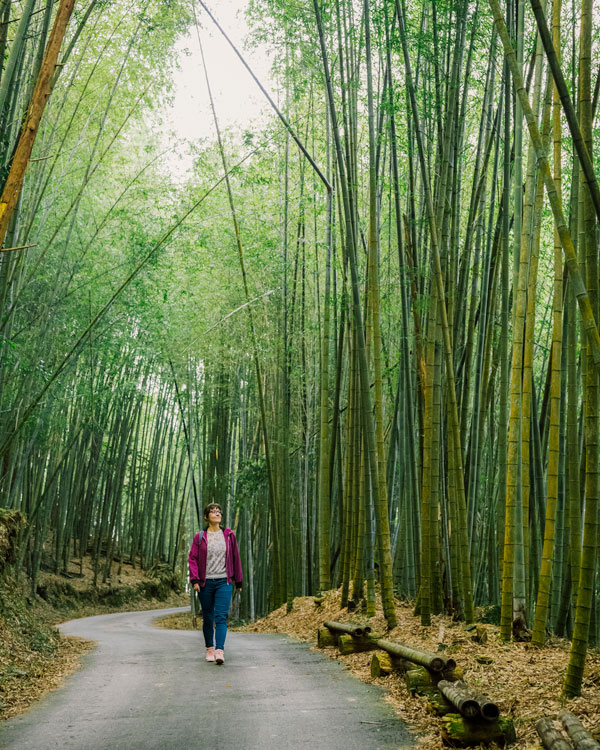 The village looks down into a deep gorge on its south, bottom unseen. Head down to the base via the Youth Ridge Trail. The trailhead is beside the 166 across from Ruili Elementary School. In the past this was an important trade route. The steep 250m-long Haohan ("Hero") Slope has an average grade of 60 degrees, and porters who could tackle it without stopping were praised for their "youthful bodies" – origin of the "Youth Ridge" moniker.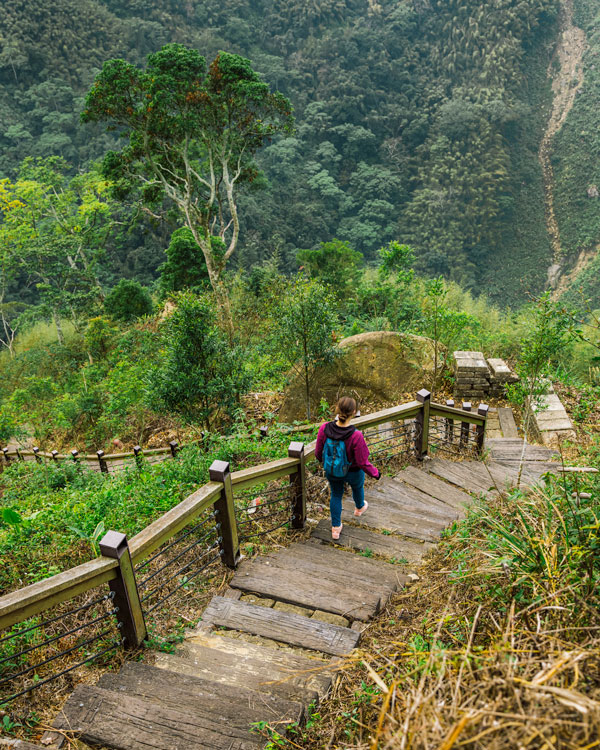 The gorge bottom has a lost world Jurassic Park-like atmosphere. The countless bat-roost holes in the Bat Cave, shallow and 200m wide, were formed over millions of years by river erosion.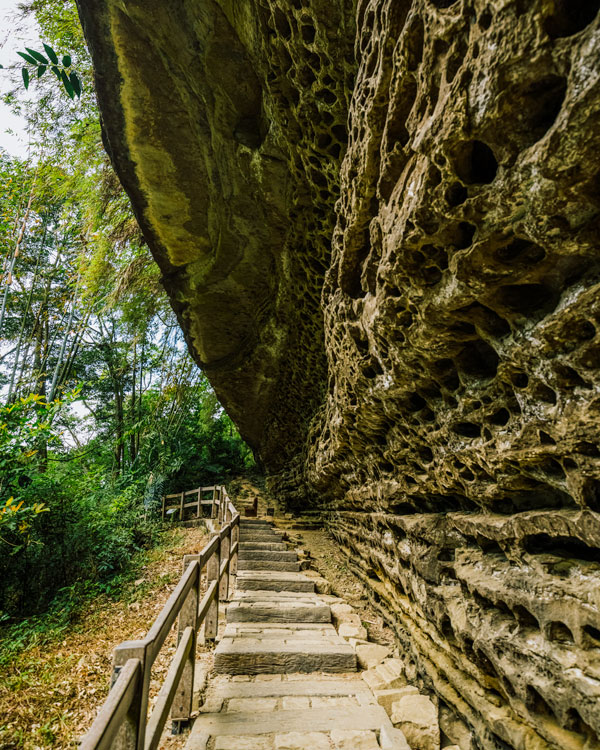 The deep grooves in the mesmerizingly striated Swallow Cliff are also erosion-etched, the softer sandstone levels wearing away faster than the harder shale. In spring and summer the cliff is alive with roosting migratory Asian house martins.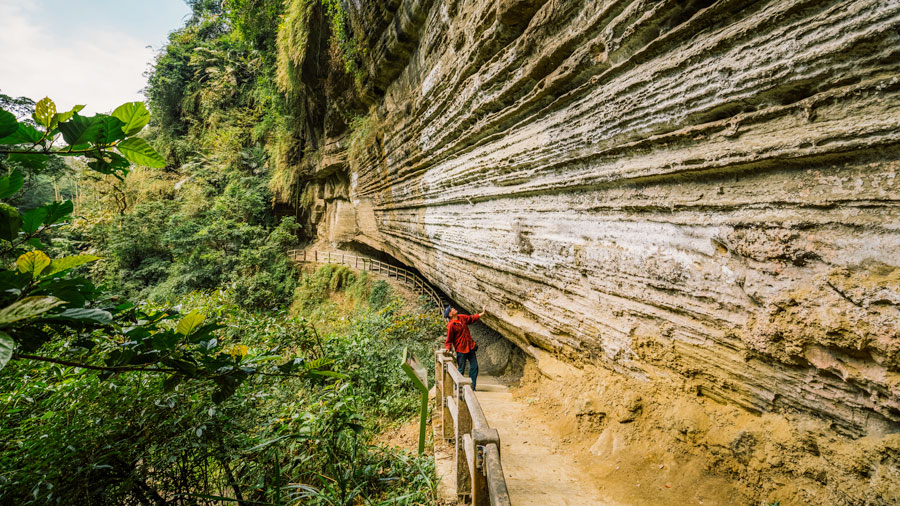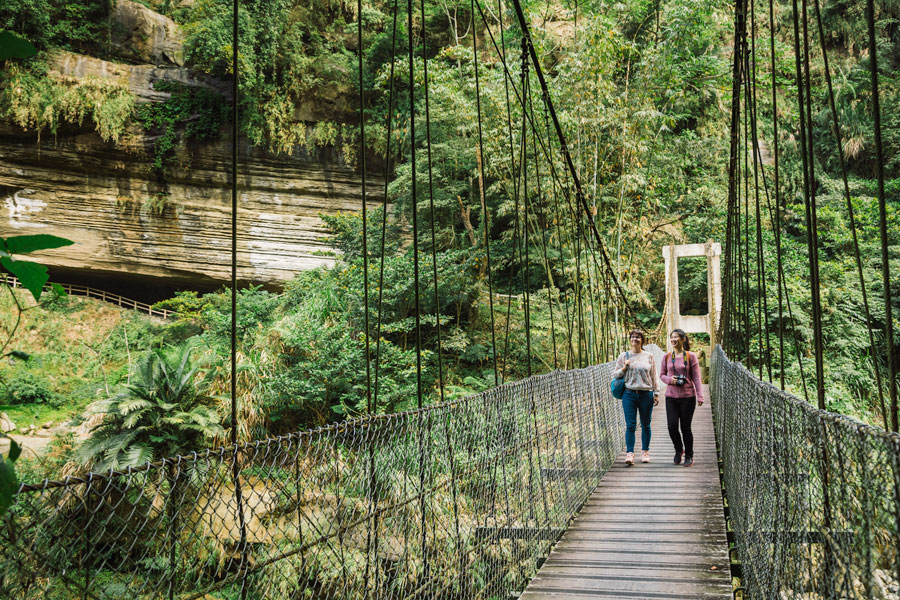 For more information about the Alishan National Scenic Area, visit the official website at www.ali-nsa.net.