Overnighting on Tainan's Yuguang Island
TEXT / RICK CHARETTE
PHOTOS / CHEN CHENG-KUO
Small, tranquil, and attractive Yuguang Island lies directly off the coast on the south side of Tainan City's Anping Harbor, just a bridge-hop from the mainland shore. A popular day-trip destination both for locals and tourists exploring the city on multi-day visits, new purpose-built inn-style homestays, a new museum, and new on-land/on-water fun activities have now brought it even more compelling allure.
Yu-Guang B&B
This three-story inn-style B&B is the realized vision of a local Tainan couple that has their own architecture/interior design firm. Standing along a narrow lane in the middle of the island's largest cluster of old houses, it stands in striking contrast, its design a world apart. It also stands taller than its neighbors, save for a number of other newly-built structures, in which the couple have been involved, as well as the B&B we visit in the next section.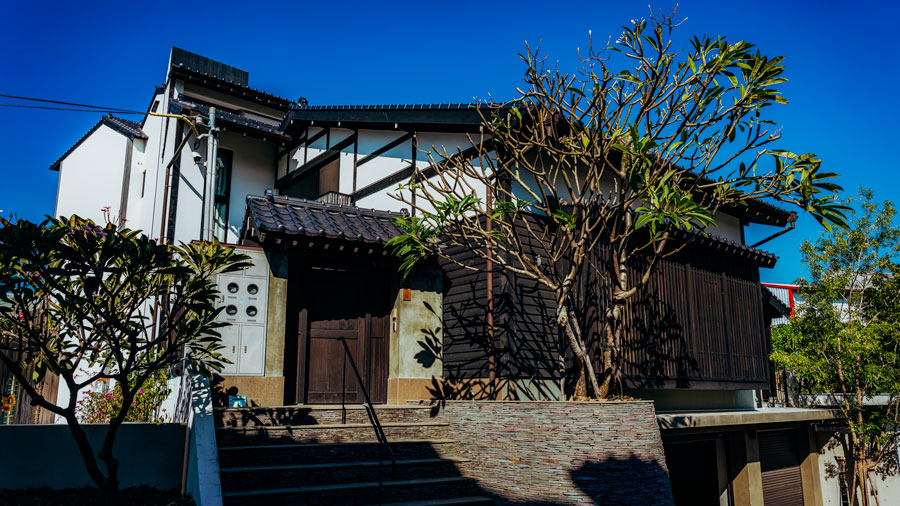 Yu-Guang B&B is a sleek stylized rendition of a traditional upscale Japanese home. The exterior is full Japanese, with gleaming-white walls, exposed timber beams, and steeply sloping roofs (covered with metal-made mimic tiling). The interior is a soothing fusion of chic modern and traditional Japanese elements. Inside you'll see aesthetic use of tatami flooring as well as chabudai (tables with short legs) in guestrooms, a Japanese-style landscaped inner courtyard, a small Zen garden, and so on. Polished woods, stone, and ceramics are prevalent.
Decades back the owner-couple bought the plot of farmland here, and left it undeveloped. Feeling that still today in Taiwan too few residence-builders pay attention to exterior/interior aesthetics, often leaving communities with a chaotic, jerry-built look, they decided to build this B&B as a model home for the island (and hopefully beyond), aspiring to guide its unfolding look as tourism brings more development and the original homes slowly disappear. To bring calm amidst the surrounding eclectic cacophony of colors, the choice was made to use cool earth colors – contrasting with the whites and less-common sunny yellows are browns, grays, and blacks.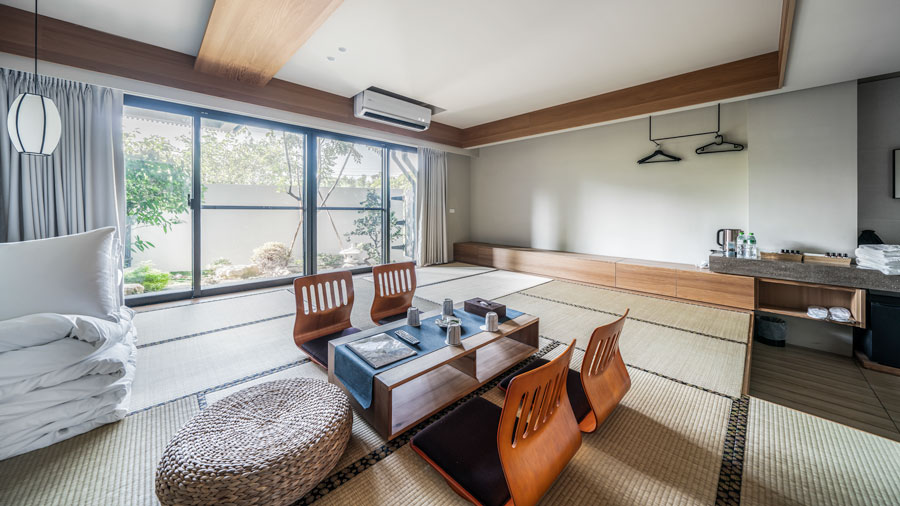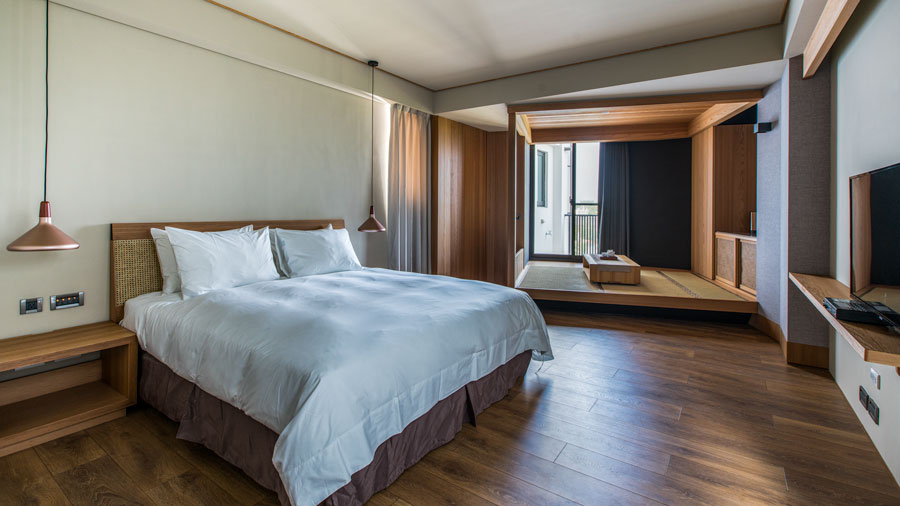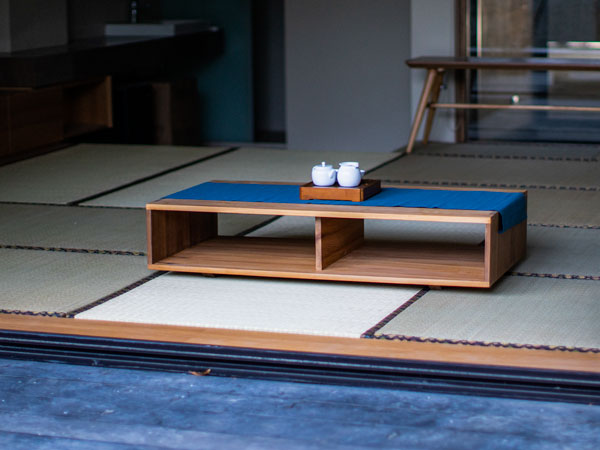 They have just finished another multi-story B&B directly across the lane from Yu-Guang, which has a wholly different design. And around the corner you'll see another large home very similar to the first B&B; the couple built and then sold this.
The Yu-Guang guestrooms all come with full modern amenities, including bathrooms. One room features full tatami flooring with soft satin/cotton amenities provided for sleeping on the floor. The other five rooms have regular Western-style beds. A free Chinese-style breakfast is served, with iconic Tainan-style beef soup and minced/soy-braised pork on rice the centerpieces. This can be taken in the smart main-floor café, featuring floor-to-ceiling glass on two sides, or the semi-enclosed stone-laid patio outside the glass. Coffees, teas, fruit drinks, and snacks are served here throughout the day. Avid exercisers should also note that bikes are provided for guest use, gratis.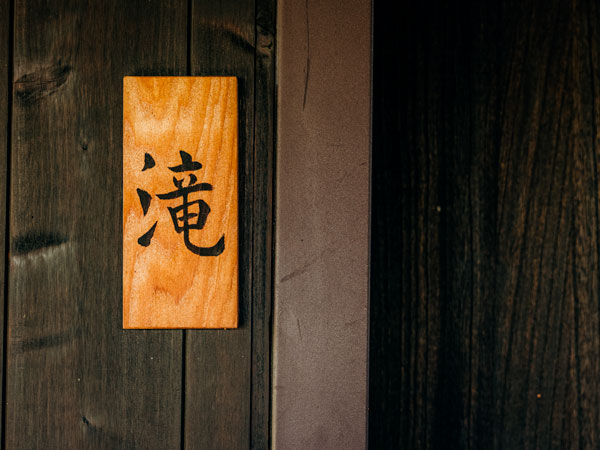 Yu-Guang B&B
(餘光)
Tel: 0900-628-226
Add: No. 8, Lane 119, Yuguang Rd., Anping District, Tainan City
(台南市安平區漁光路119巷8號)
Website: www.yu-guang.com.tw
Mao House
The Mao House creator/owner proudly proclaims that though his large inn-style B&B of multiple three-story buildings is sleek and modern in look and amenities, this is a space of nostalgia and old-time Yuguang memories. Before the arrival of the new architecture, this plot of land was home to an old lady living in a small and rustic abode. She decided to sell her land, house, and "lifetime of memories" to help her son buy a home.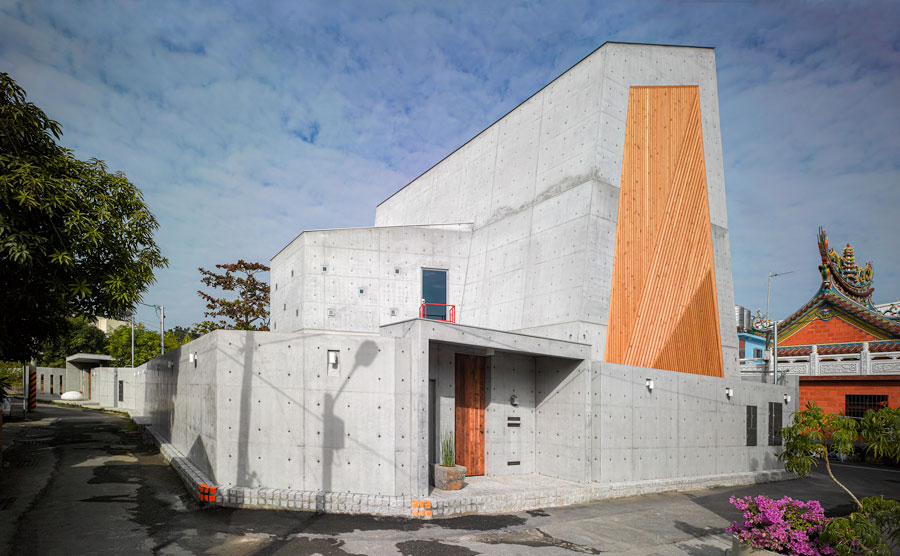 To honor these memories the new owner, surnamed Mao, has sought to create a new space where guests will feel a strong sense of "coming home." The facility has three buildings, the Gold Mao House, Glass House, and Time House, complemented by a large courtyard and tiny courtyard/pool areas. With all three structures exposed concrete is a predominant theme, polished woods a strong secondary theme.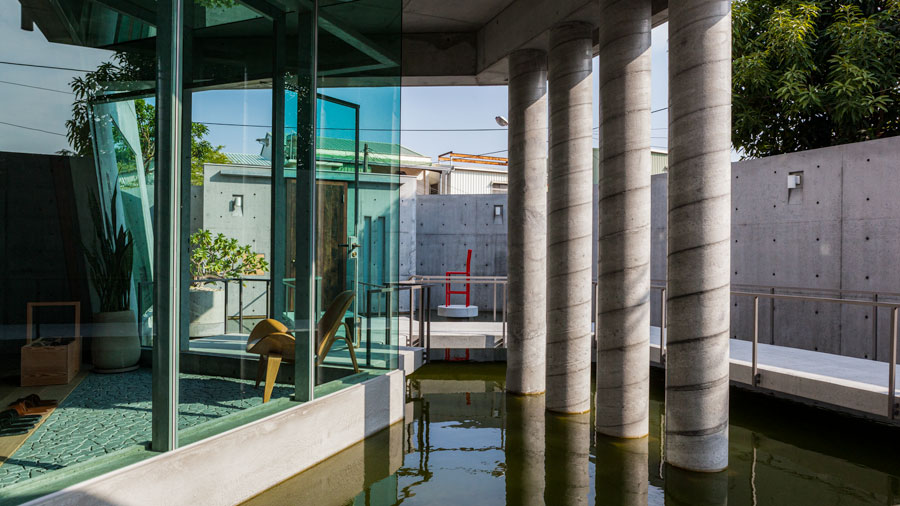 In deliberate contrast to the squarishness of the surrounding neighborhood's elderly architecture, the Mao House features liberal use of sharp and irregular oblique angles both in its exteriors and interiors. At the same time, with all buildings there is a nostalgic nod to Yuguang's fishing and fish-farming heritage through the presentation of water visuals – while moving about inside guests encounter images of the small, serene, and shallow landscape pools right outside, seen through large glass portals.
The Gold Mao House, where the five guestrooms are located, is so named because of the vibrant use of blonde woods. This motif is most visually dramatic on the exterior. The house is shaped much like a modern-design church, and the blonde-wood slatting that covers much of one end wall evokes the expansive stained-glass artwork often used at such churches. Behind the slatting is glass, which brings ethereal light-and-shadow patterns into the interior and causes the house to glow from within at night.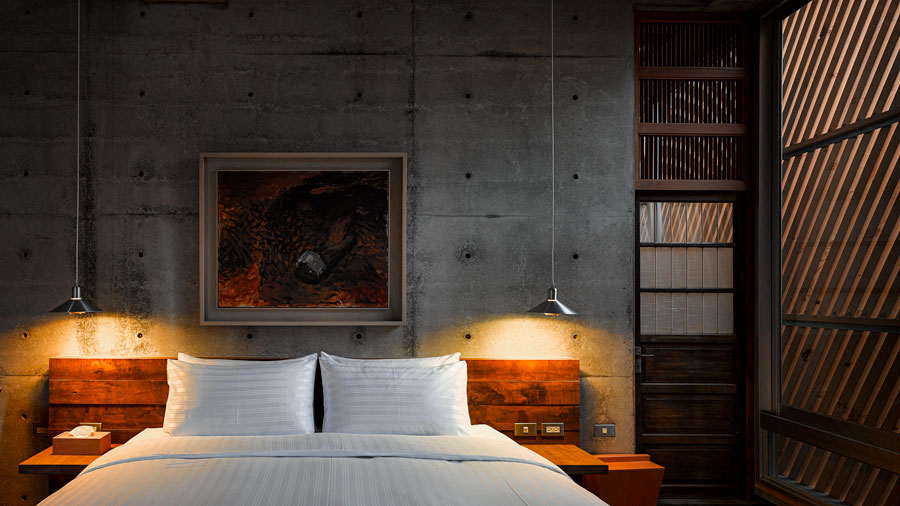 In the Glass House there are many large windows, and in various places full-glass exterior walls. Defining the Time House is the use of rustic darker woods, heavier old-style wood doors, and 1960s-style retro furnishings. Formerly housing guestrooms, these are now dedicated private art galleries, open to all by appointment.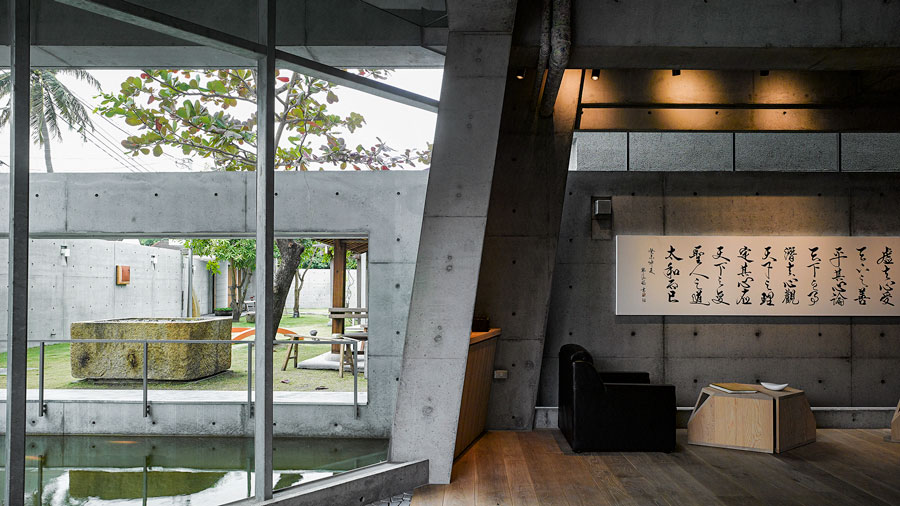 On one side of the large main courtyard is a long covered patio area with a very long picnic-style table that has outward-facing walls of glass. This is a supremely comfy place to while away the hours, from your gratis Chinese-style breakfast and gratis tea-time treats through to deep-evening reading, working, and chatting hours. Guests desirous of exercise can use the B&B's free-use bicycles.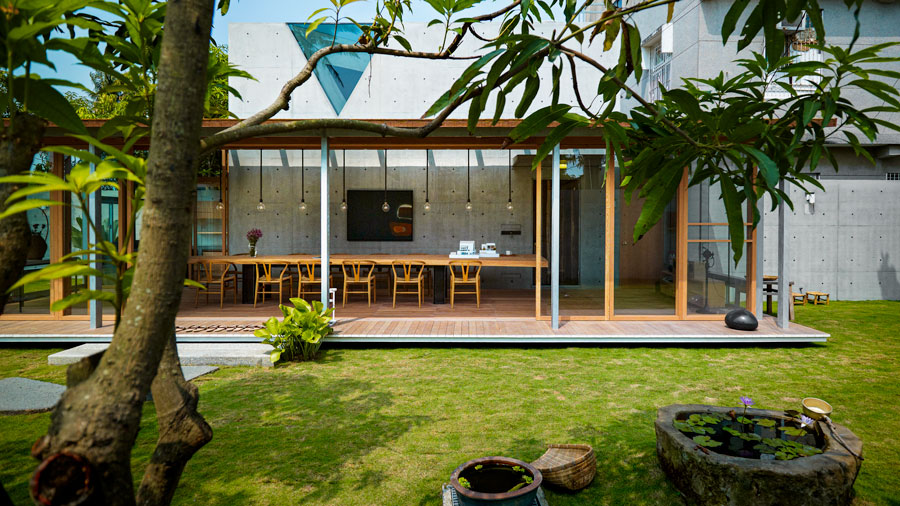 Mao House
(毛屋)
Tel: (06) 391-2113
Add: No. 1, Lane 119, Yuguang Rd., Anping District, Tainan City
(台南市安平區漁光路119巷1號)
Website: www.maowu.tw
Yuguang Island
Yuguang Island is today the sole offshore island facing Tainan's urban core. There is a great deal of silting along the Tainan coast, and over the centuries islands slowly appear – and disappear. This one, locals aver, is just over a century old. Facing the renowned Eternal Golden Castle on the mainland, it's reached by a short, high bridge just south of the fort. A well-constructed boardwalk network takes visitors through the island's west-side forest cover to the sandy beach on the Taiwan Strait-facing long, crescent-shaped Moon Bay, where people picnic; soon-to-be-wed couples come for photo shoots and photography enthusiasts come for the glowing sunsets; small sailboats, kayakers, and paddleboarders ply the gentle waters; and fishermen in small craft move about tending their oyster racks on the bay's outer fringe and open water beyond. The island is just 400ha in size, and has a permanent population somewhere above 200, all living on the wind-protected east side.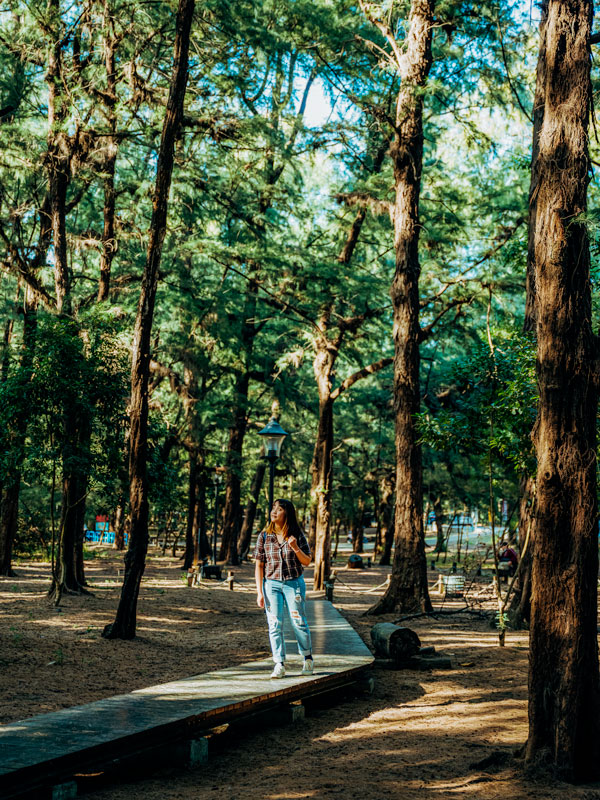 Saba Milkfish Museum
The popular Saba Milkfish Theme Museum was moved onto the island just last year. It was previously located beside the Eternal Golden Castle grounds. Tainan is one of Taiwan's aquaculture centers, and milkfish is king. The museum's highly engaging and energetic founder, who also leads its educational presentations, DIY sessions, and walking tours, is affectionately known as Taiwan's "Queen of Milkfish." She founded the museum as a means to create a wider milkfish-consumer base and help the region's fish farmers.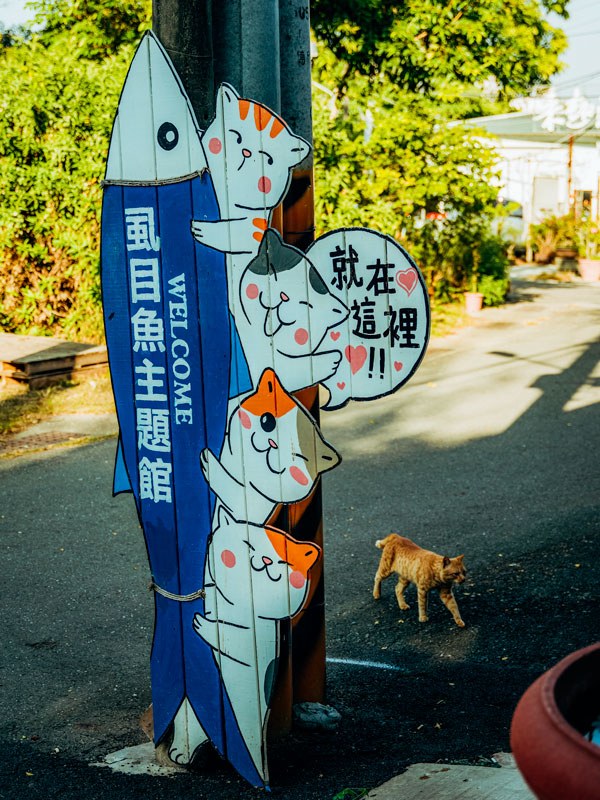 Visitors are greeted at the entrance with an aquarium housing milkfish. The interior is adorned with large hanging milkfish models and tongue-in-cheek models of cats, "milkfish's biggest fan." There is a large gift-shop area with such tasty packaged goodies as milkfish balls, sauce, and floss, and unconventional creations such as sausage and even ice cream. Tasting samples are liberally dispensed.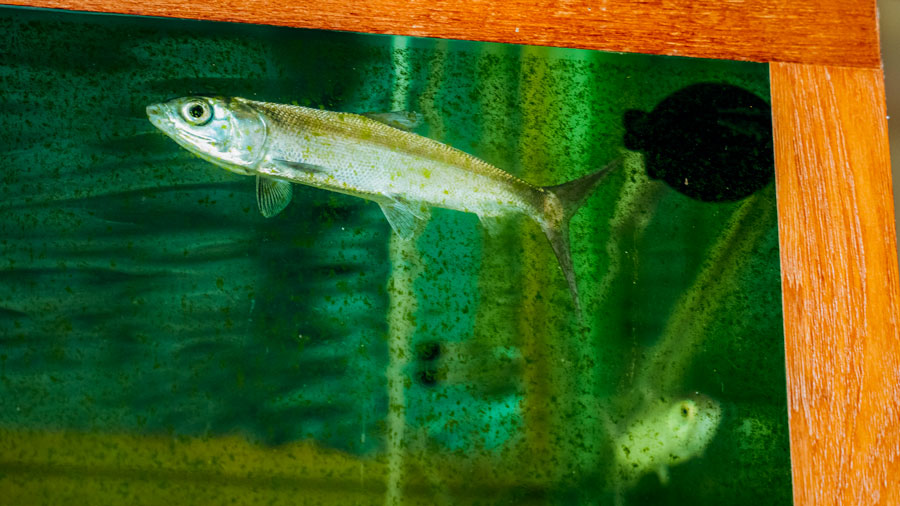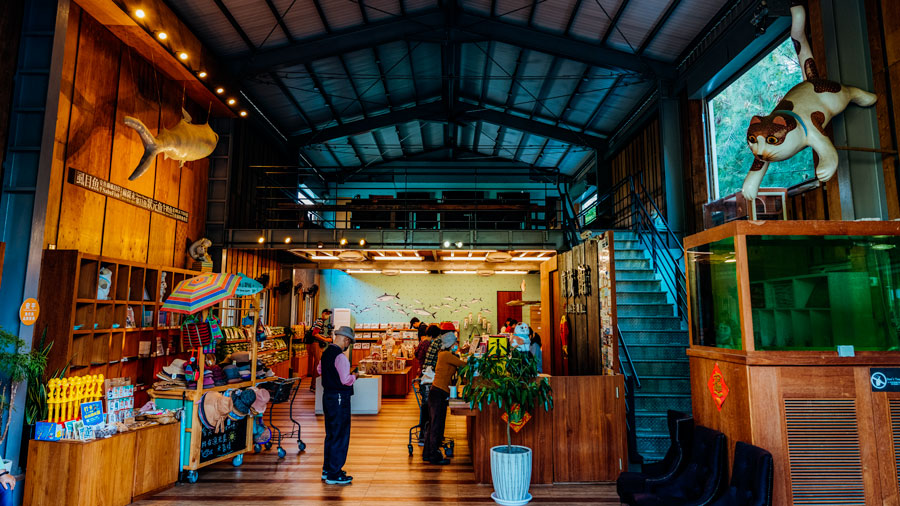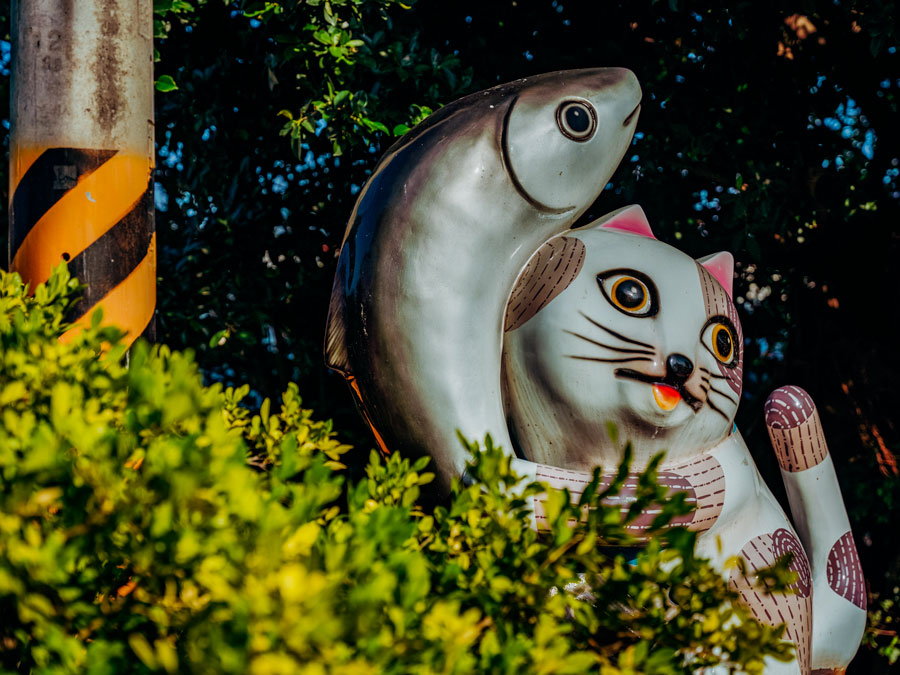 During the educational presentation (fee), an overview of the traditional Taiwan milkfish industry and associated farmer-folk culture is provided. Two types of DIY activity (fee) are offered: making (and eating) milkfish balls and making milkfish hand soap (to take home). Also offered is a Yuguang walking tour, a temple tour that takes you to the mainland, and a 3-in-1 Moon Bay SUP/sailing/kayaking session (fee for each). To confirm, the Queen of Milkfish does not lead the last. Call the museum about a week in advance if English is needed for any of the above activities.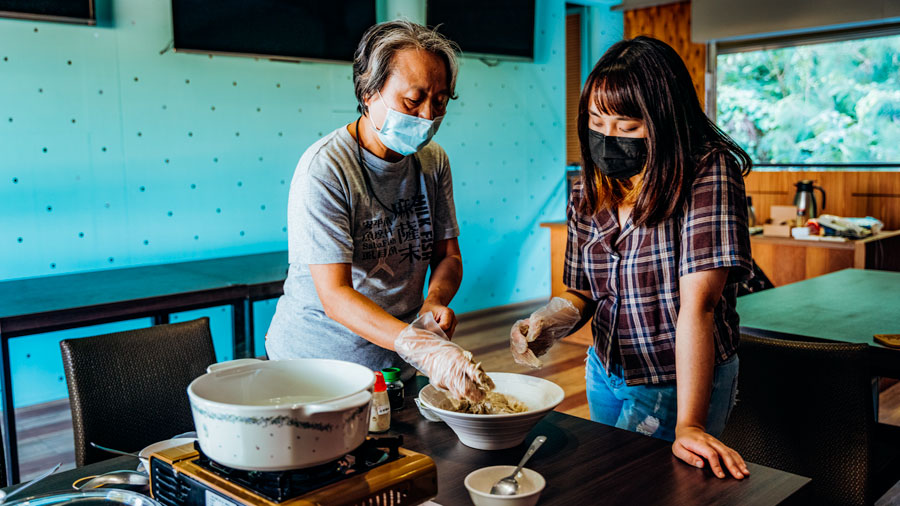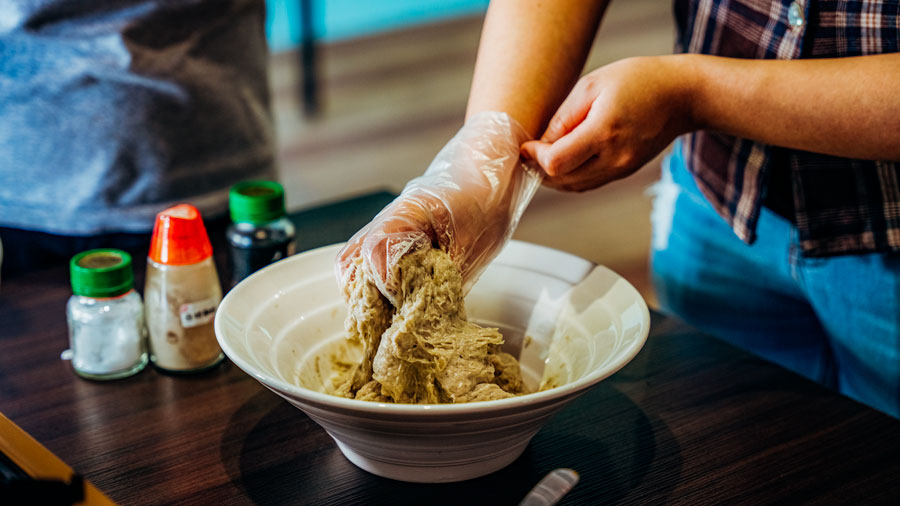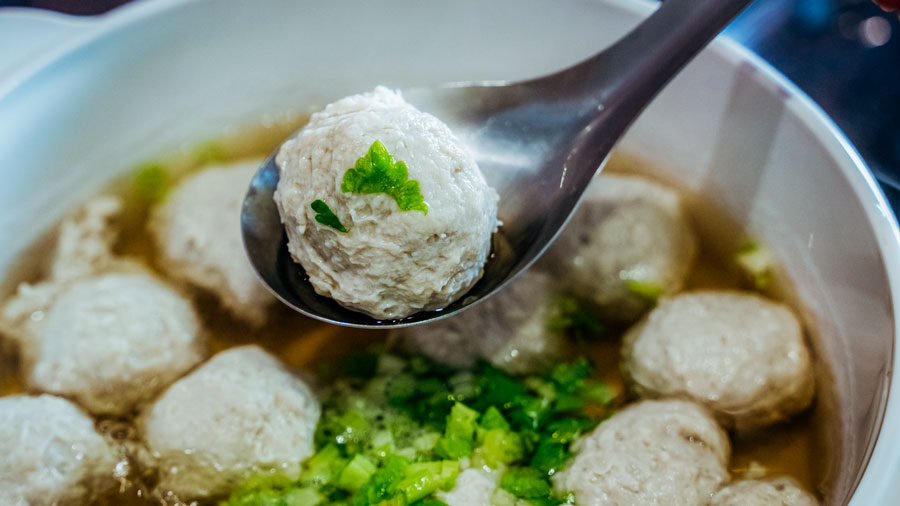 On the island walking tour, among other things you're taken to the founder's own milkfish ponds (organic cultivation), with herons, egrets, and ducks galore attracted by the healthy environment. If the oyster boats are freshly in at the small north-end fishing port, you might get to do some shucking.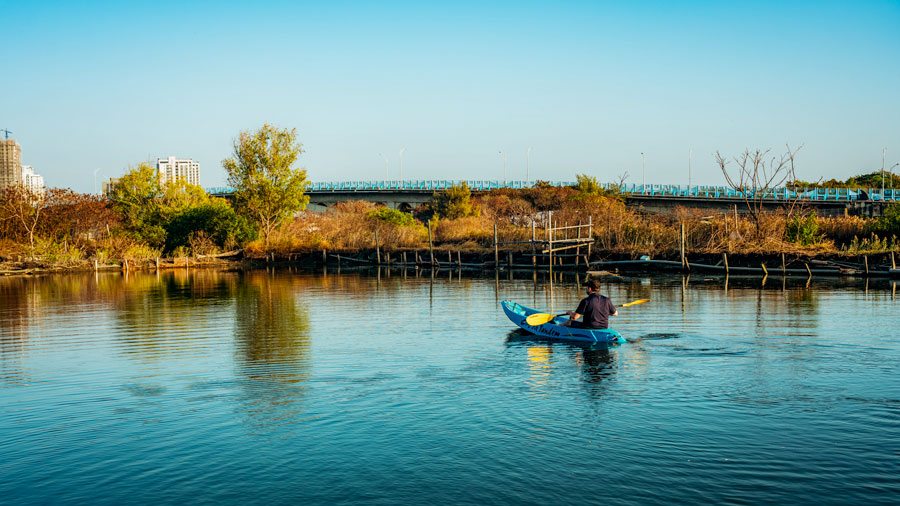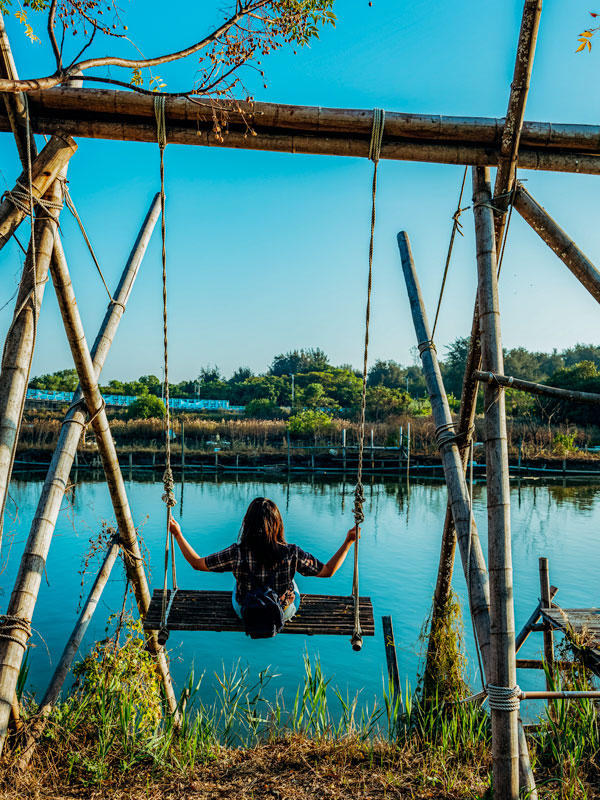 A superb view across busy Anping Harbor is enjoyed at the north tip, craft of many types passing directly by. You're taken both through the forest and along Moon Bay, and shown Yuguang's premier sunset-viewing spot – the dike at Moon Bay's north end, hundreds of oyster racks between you and the glowing orb. And you'll pass the old-timey "Grandma's Tea Eggs" stand, outside grandma's simple wood-built bungalow; the full Yuguang community began planting beefwood trees on the then-bare island around the middle of last century, and grandma is the sole survivor from that era.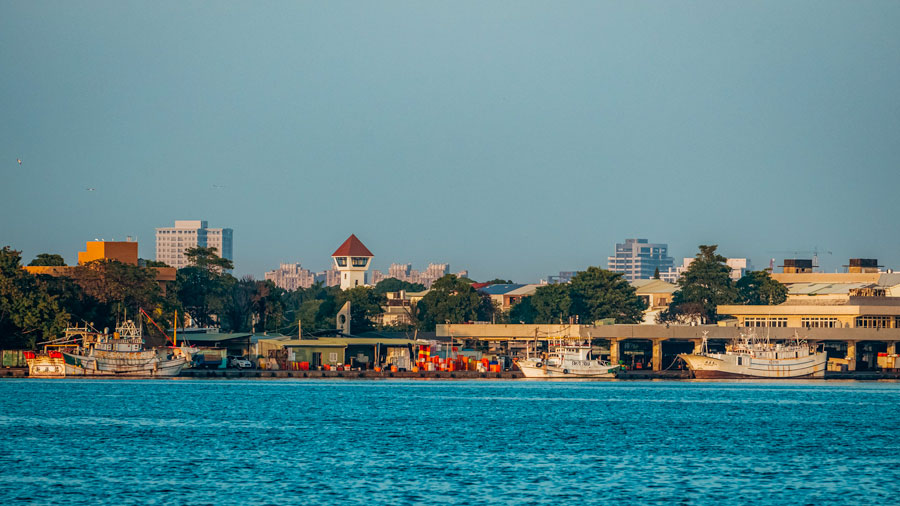 Sabafish Milkfish Theme Museum
(虱目魚主題館)
Tel: (06) 391-3330
Add: No. 128-2, Yuguang Rd., Anping District, Tainan City
(台南市安平區漁光路128-2號)
Hours: 9am~5pm
Website: www.sabafish.com (Chinese)