Night Markets in Taiwan
TEXT AND PHOTOS / VISION
Easy to locate, lots of choices, everything cheap…. Taiwan's night markets are uber popular with locals and foreign visitors alike. Most come for the wide variety of yummy snack foods on offer, many also browse for cheap clothes and knick-knacks, some play fun games of chance and skill.
If you're a night market novice, following is a quick overview of what to expect and what to look out for when visiting a night market in Taiwan. First, some numbers. There are about 300 night markets around Taiwan, meaning you'll easily find one as long as you are in an urban area with a high population density. Among the best known and most popular night markets, according to various surveys conducted in recent years, are Liuhe Night Market in Kaohsiung City, Shilin Night Market in Taipei City, Luodong Night Market in Yilan County, Huayuan Night Market in Tainan City, Fengjia Night Market in Taichung City, and Miaokou Night Market in Keelung City. The largest by area is Jin-Zuan Night Market in Kaohsiung, covering about 2 hectares (the equivalent of five football fields).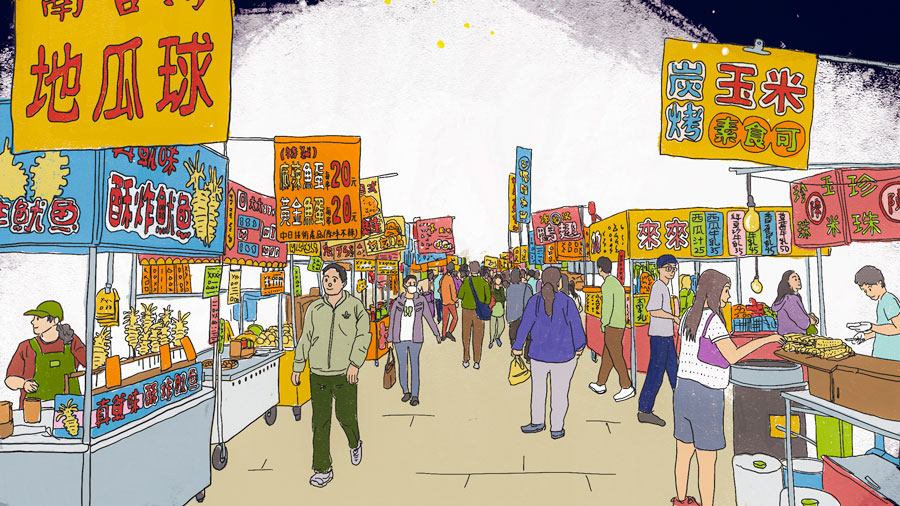 While night markets are often known for certain unique specialties sold nowhere else, some snack foods are almost guaranteed to be available no matter which night market you end up visiting. If you're feeling overwhelmed by the range of choices and don't know where to start, take it from the locals. Here is a list of top night-market foods according to a recent online survey:
Top Night Market Foods
1. Teppanyaki Steak (鐵板牛排) – Thin steak, usually served with noodles and fried egg on a hot iron plate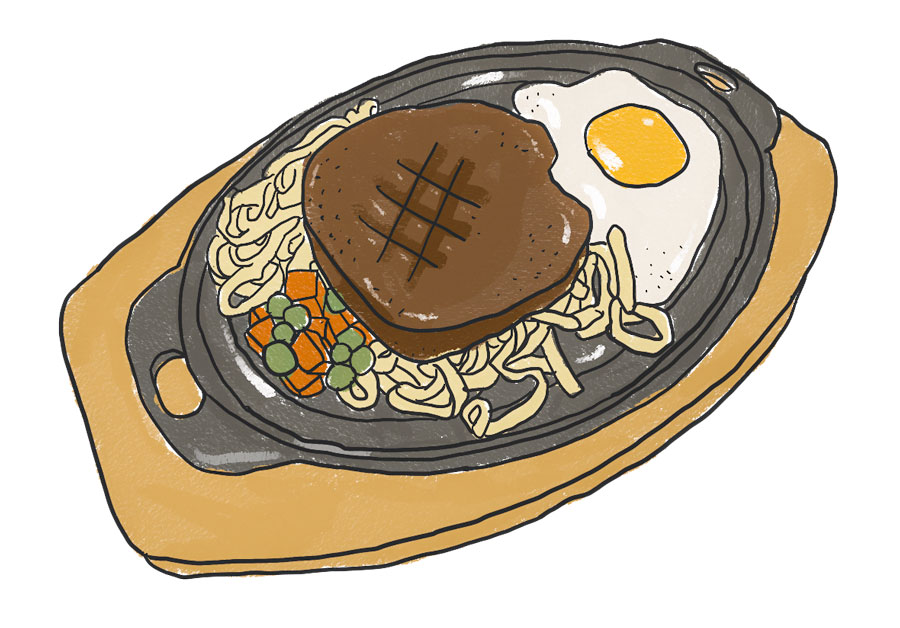 2. Deep-fried Chicken Steak (雞排) – Large, flat pieces of chicken marinated in a sweet and salty soy sauce mixture, coated in flour and fried until golden and crispy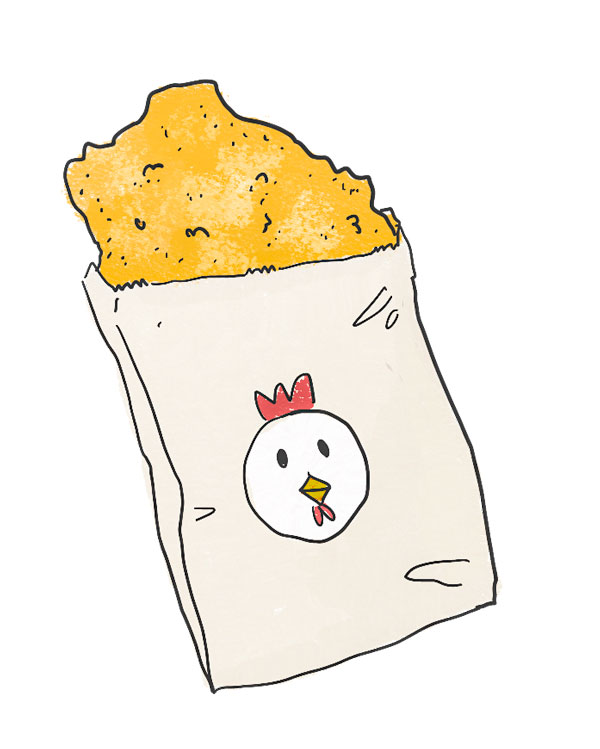 3. Ice Treats (冰品) – Most common is shaved ice with sweetened toppings (adzuki beans, peanuts, tapioca pearls, etc.)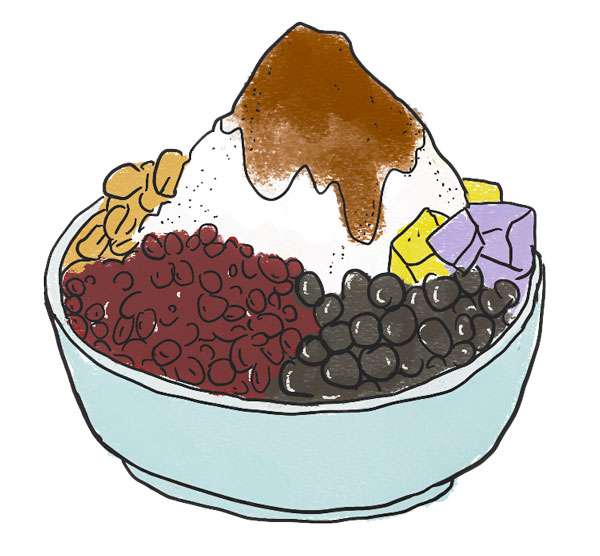 4. Stinky Tofu (臭豆腐) – Easy to find by its somewhat unpleasant smell; deep-fried and usually served with pickled cabbage
5. Charcoal Grilled Skewers (碳烤串燒) – Chicken, squid, sausage, etc., barbecued on a grill and served with spicy sauces
6. Small Sausage in Big Sausage (大腸包小腸) – Sweet and salty meat sausage wrapped in glutinous-rice "sausage"
7. Soybean pudding/Yuyuan Soup (豆花、芋圓甜湯) – Soft pudding served with adzuki beans, peanuts, etc.; yuyuan are small balls made with taro paste
8. Deep-fried Sweet Potato or Taro Balls (地瓜球、芋丸) – Fried flour balls filled with sweet paste; very hot inside!
9. Oyster Omelet (蚵仔煎) – One of the most iconic night market dishes in Taiwan; a mix of egg, oysters, and scallion served with a sweet sauce
10. Luwei (Soy-Braised Delicacies; 滷味) – A wide range of food items can be used for luwei, including chicken feet and dried tofu
Night Market Games
While most night market visitors come for the food, there are more ways to entertain yourself than by filling your tummy. Many markets have stalls with simple fun fair-style games. Most popular are games where you try to shoot a BB gun or throw darts or rings at targets trying to win prizes. You can also try your luck at playing small pachinko machines or mahjong bingo. Kids love scooping tiny fish using a small circular net covered by thin paper, trying to catch as many fish as possible before the paper breaks.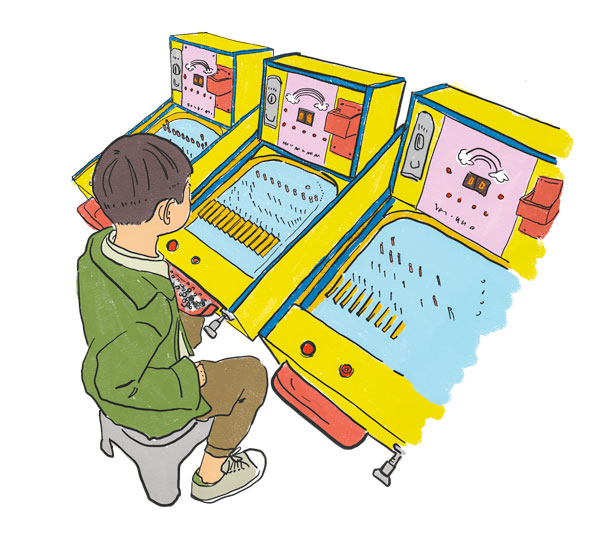 Night Market Buys
Don't expect high quality when buying things at a night market. The emphasis is on cheap. Buying clothes is especially popular in many night markets, and foreign visitors will easily find unique Taiwan-style T-shirts that make great gifts for friends and family back home. Shoes, hats, bags, toys, cellphone accessories, and all sorts of moderate-quality items are sold for low prices. Note: Bargaining is not a common practice in Taiwan, but if you plan to buy a lot of shirts or toys, etc., you might get a discount if you ask.