Exploring the Quiet Corners of Taiwan's Woodcarving Capital
TEXT / AMI BARNES
PHOTOS / RAY CHANG
Miaoli's Sanyi Township – indeed most of Miaoli County – has long been woefully overlooked by travelers planning their Taiwan itineraries, but things are gradually changing. A new wave of serenity-seeking sightseers are waking up to the delights of this region's easy-going rural charm, and Sanyi is more than ready to welcome them.
Miaoli as a whole has been steadily carving out a niche for itself in recent years as a go-to destination for the kind of slow, mindful travel that serves as an antidote to the deleterious effects of modern city living. It should come as no surprise, therefore, that many of the attractions on offer here provide visitors with an opportunity to unwind, reconnect with nature, or delve deeper into local customs.
Occupying a thick swath of the county's southern foothills, Sanyi Township is a prime example of how a community can capitalize on its pastoral appeal. In more built-up areas there are museums and workshops dedicated to traditional local culture, as well as historic buildings now reborn as tourist attractions, while the hills are peppered with leisure farms, campsites, and cozy little inn-style homestays where you can hole up and forget about the world for a while.
This region is home to a sizable Hakka population, and Sanyi's traditional industries have closely woven cultural and economic ties with this distinctive ethnic group. On weekends, out-of-towners flock to dine in restaurants specializing in wholesome Hakka fare, and storefronts on many a street display the intricate camphor-wood sculptures that the region and its Hakka craftspeople are famed for. Artistic representations of tung blossoms abound, and every April through May you can see the real thing blanketing the hillsides like unseasonable snow.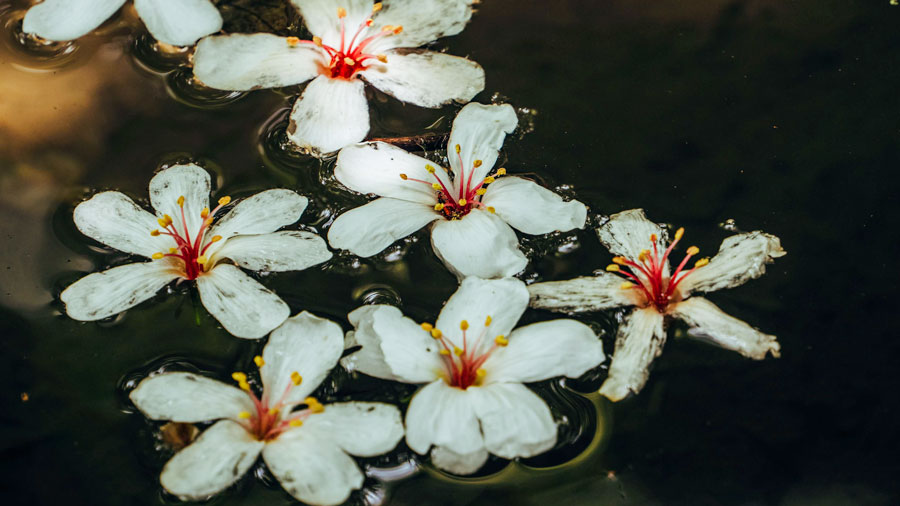 If all of this sounds a bit too relaxing for your tastes, then don't fret, you can always blow off steam on one of the area's many bikeways and trails, which – despite the comparatively low elevation of Sanyi's hills – are likely to provide you with quite the workout.
Zhuo Ye Cottage
Zhuo Ye Cottage is secreted away in the hills just off of County Highway 130, and approaching via the narrow sloped entrance path you have no idea that a whole secret garden is hidden beyond.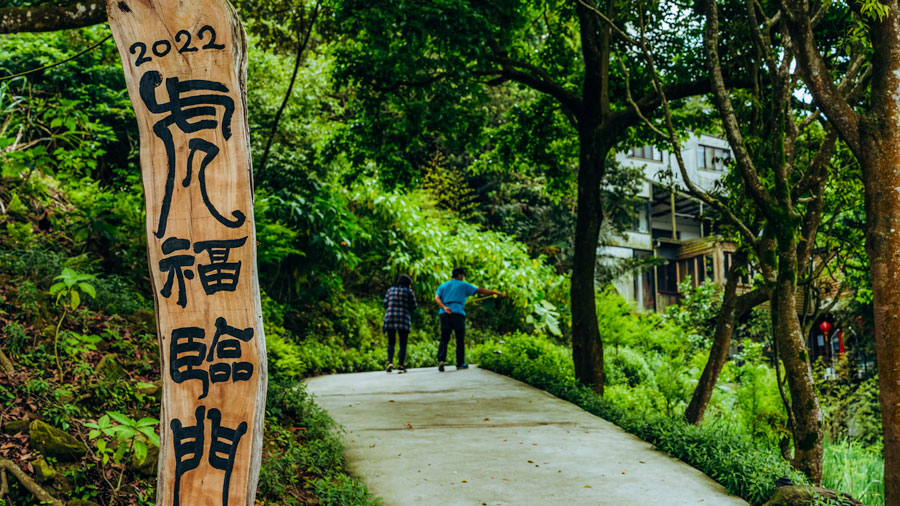 Part botanical gardens, part DIY workshop, part boutique inn, it would be easy to lose an afternoon wandering around the flower-lined pathways or sipping tea in a private nook.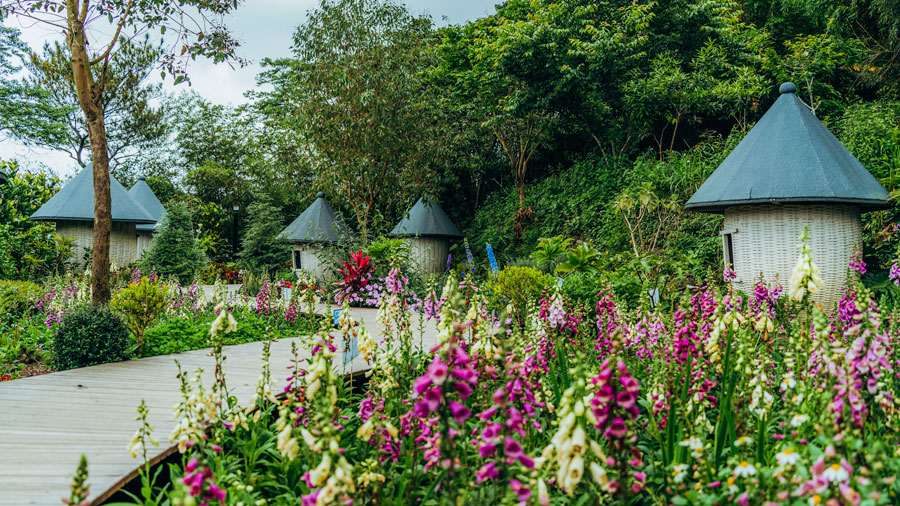 At every turn there are exuberant bursts of color, petals in rich pastels, the vivid swish of a koi carp's orange-gold tail beneath the water, and of course more shades of green than you can count.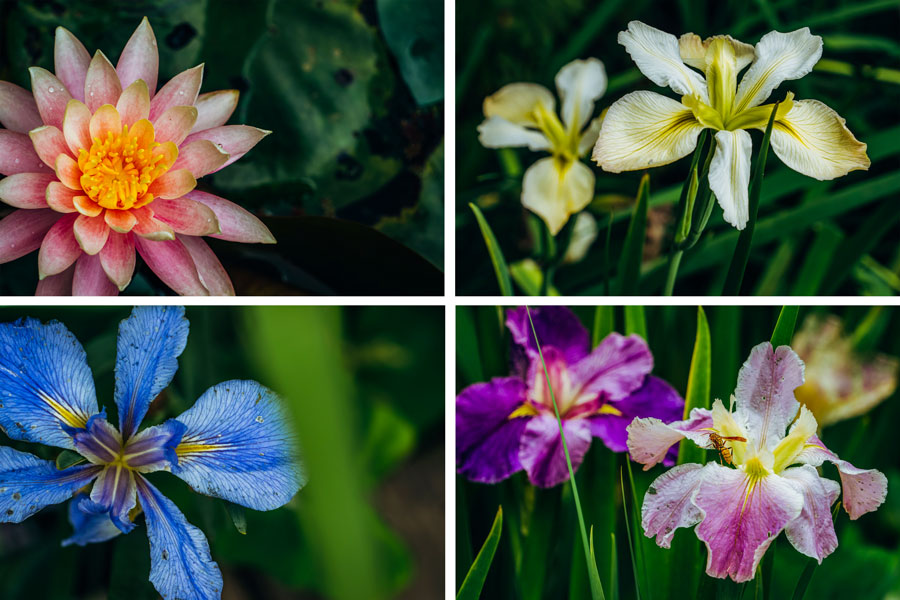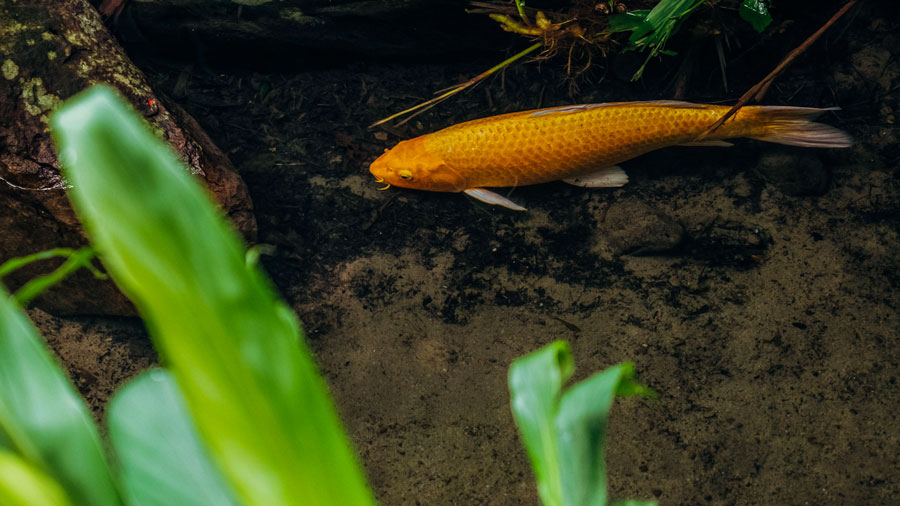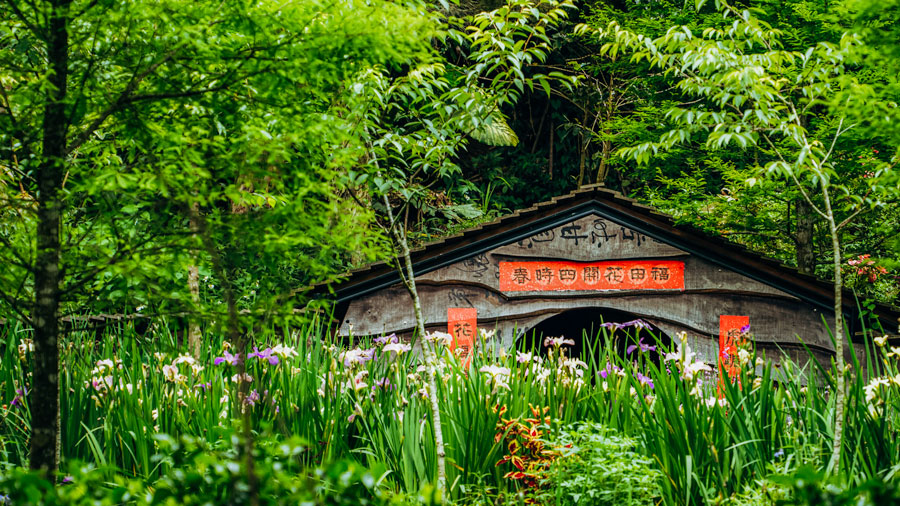 The complex boasts two restaurants serving differing seasonal menus, both drawing playfully on the world of plants for inspiration. Lan Zhuang Café is situated closest to the entrance, and offers a range of pastries, hotpots, and enticing desserts, although the star of the show during a recent Travel in Taiwan visit was undoubtedly the photogenic slice of sponge cake in five pastel blues (the color is derived from Strobilanthes cusia plants).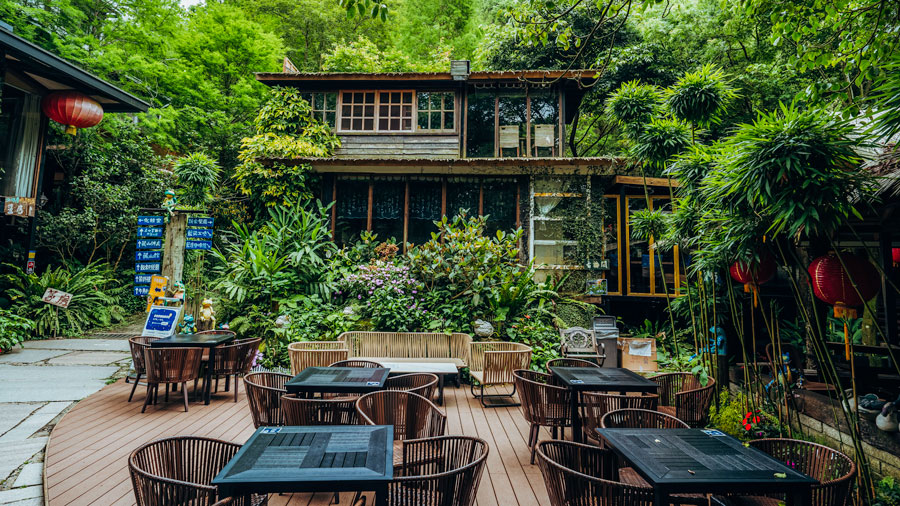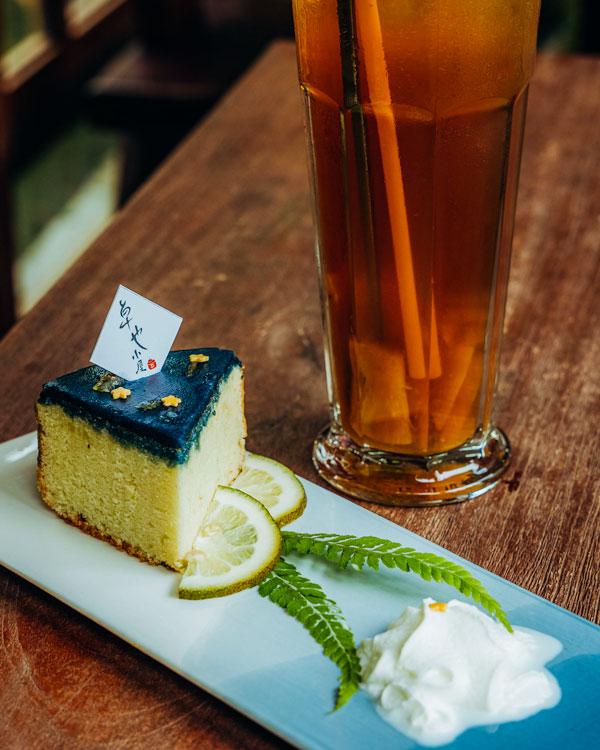 Further uphill you can find the Shu Yuan Zi restaurant selling afternoon teas and iced treats. Here too, botanical elements have crept their way into the menu, and as we waited for our bowl of shaved ice with jellies in a rainbow of plant-dyed hues we could see the chef dashing out from the kitchen to snip off sprigs of mint and fern which later reappeared on our plates as garnishes.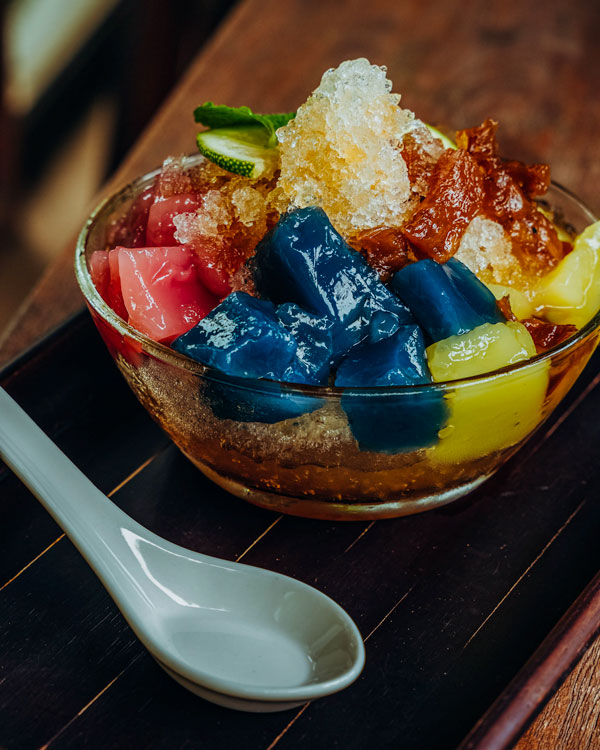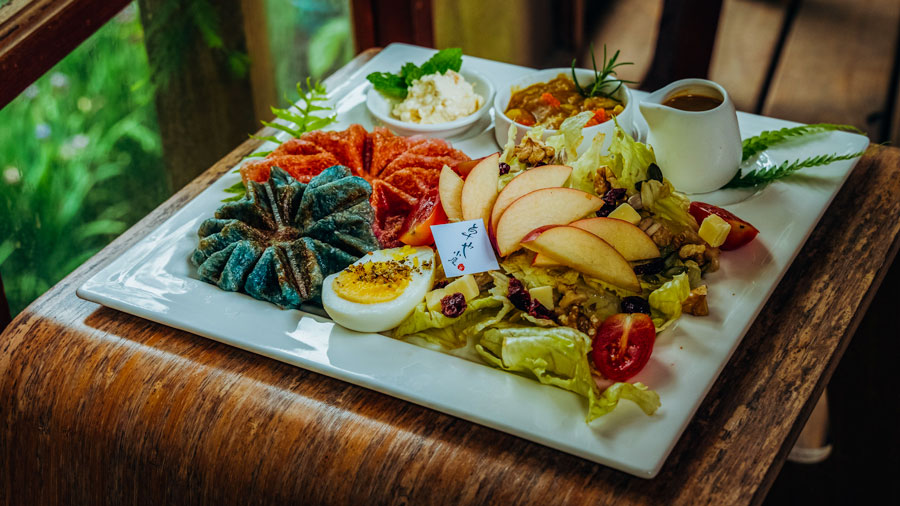 In addition to floral displays and herb-laced snacks, Zhuo Ye Cottage also offers guests the chance to have a go at dyeing fabrics using traditional indigo dyes. Potential projects range from a simple handkerchief to more ambitious backpacks or T-shirts, and you're guided through the process step-by-step by cheerily patient staff. Exquisite blue-white patterns adorn all of the soft furnishings in the restaurants, so there's no shortage of inspiration on offer. But for those who doubt their own artistry, there's always the option of snagging an artfully dyed masterpiece from the gift shop.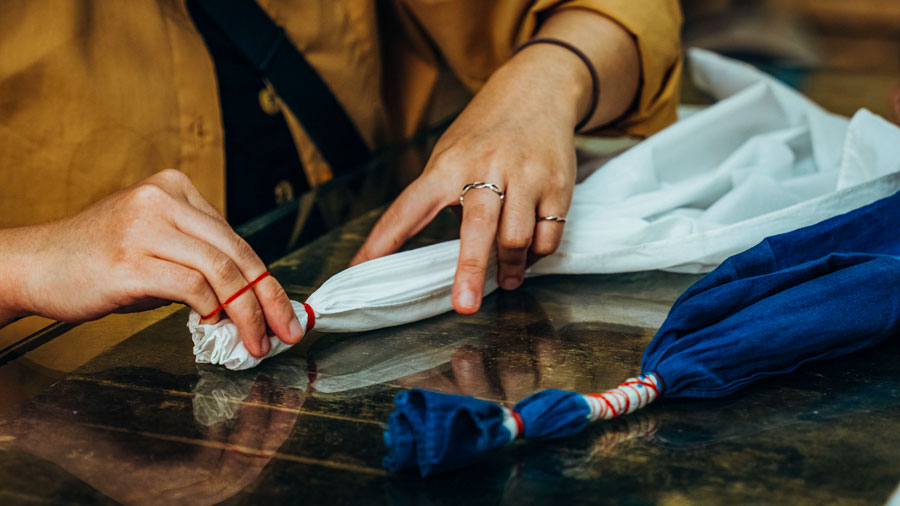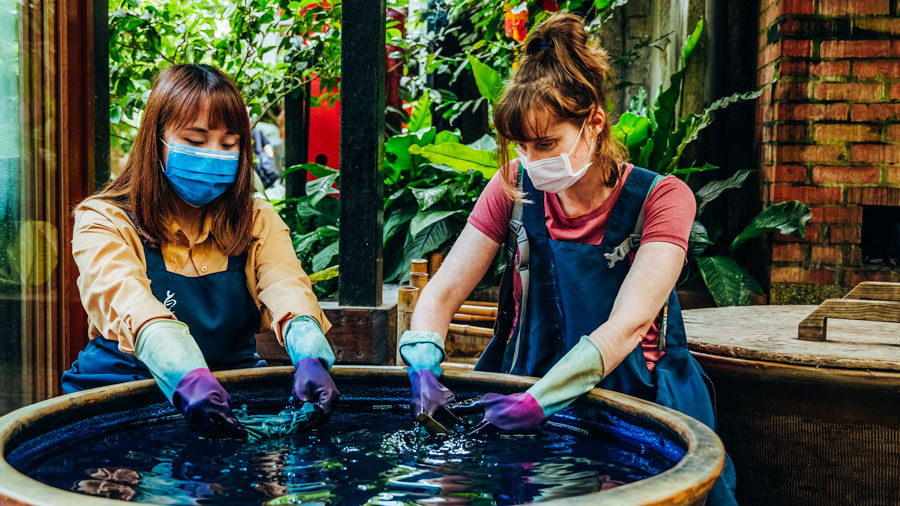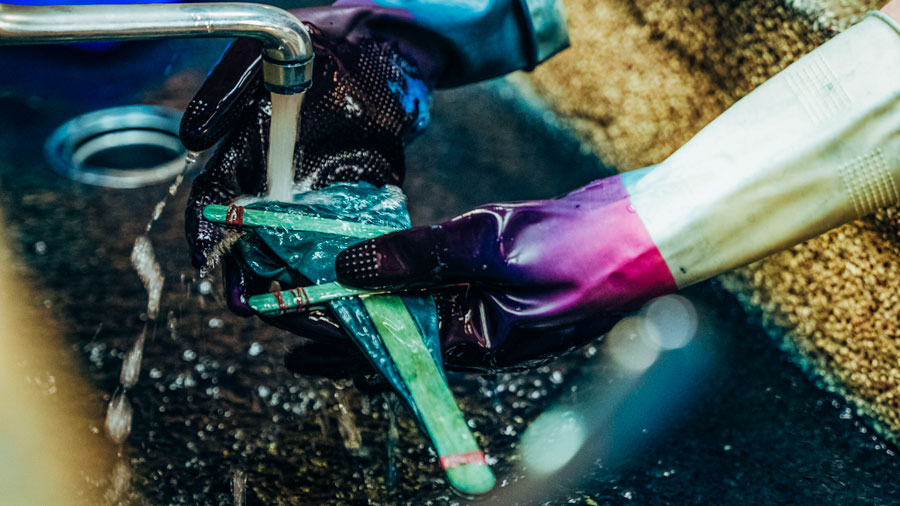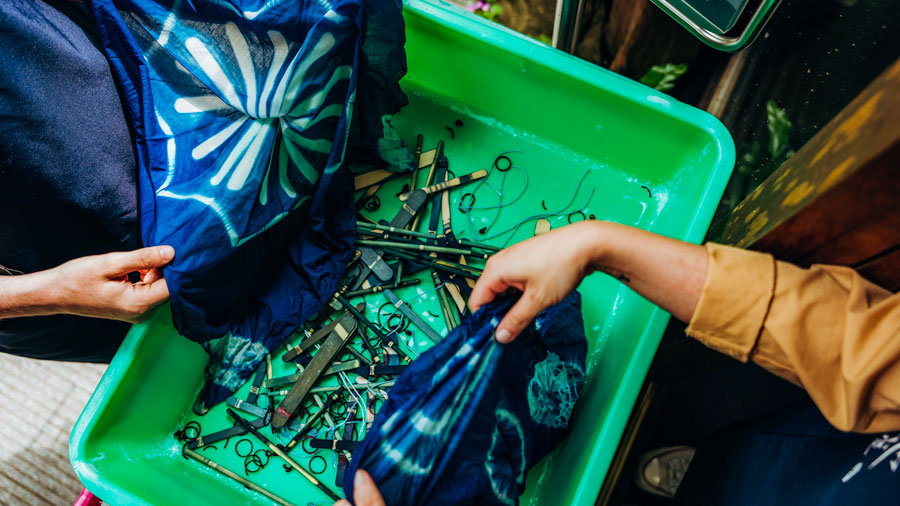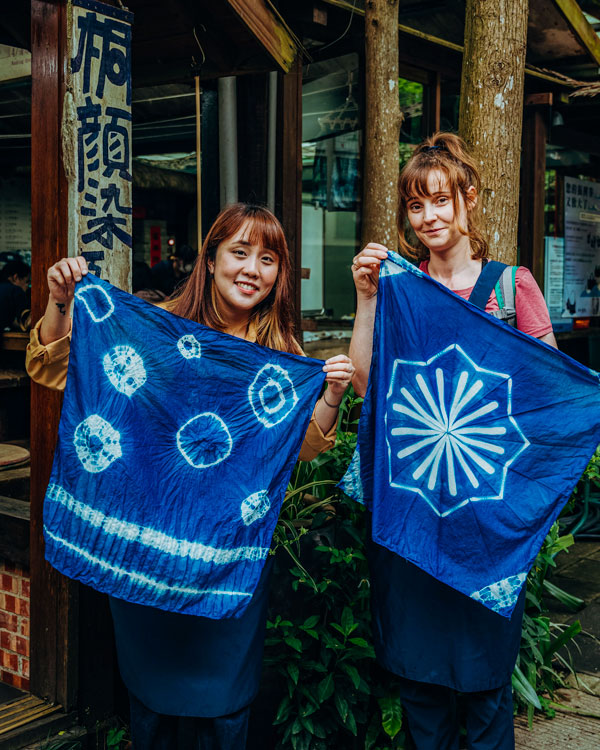 Zhuo Ye Cottage
(卓也小屋)
Tel: (03) 787-9198
Add: No. 1-5, Bengshan Xia, Neighborhood 13, Shuangtan Village, Sanyi Township, Miaoli County
(苗栗縣三義鄉雙潭村13鄰崩山下1-5號)
Hours: 9am~10pm
Website: www.joye.com.tw (Chinese)
Facebook: www.facebook.com/joyesanyi
Sanyi Old Railway Line
A brief back road drive away from Zhuo Ye Cottage are Shengxing Station and Shengxing Old Street. The station (built in the early 1900s), was once the highest stop on the old Mountain Line, a multipurpose trunk line used by trains that carried both passengers and freight right up until it was replaced by a shorter route in 1998.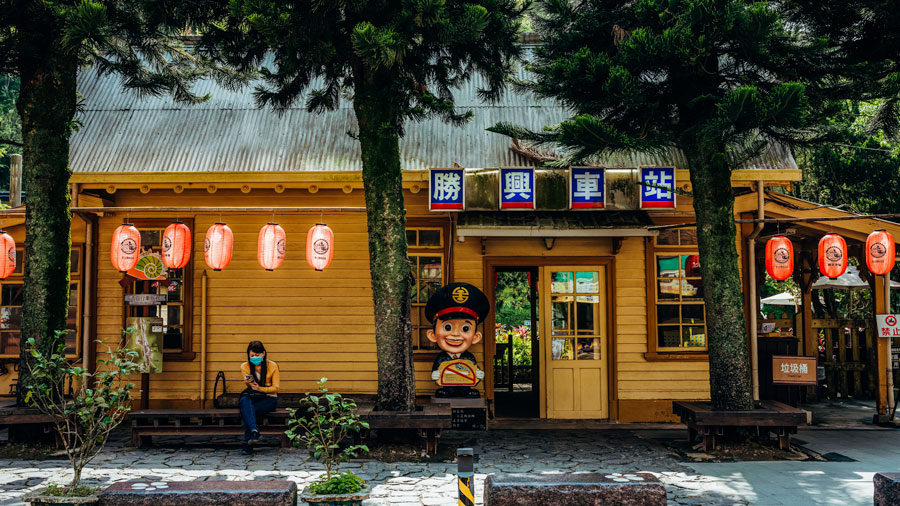 After idling for two decades, the line and station were reopened with a 6km-long segment of track repurposed as a railbike route. Visitors wishing to take a spin on one of the railbikes are advised to book in advance using the website www.oml-railbike.com, although during our visit on a midweek afternoon it seemed like it might be possible to scoop up a ticket in person.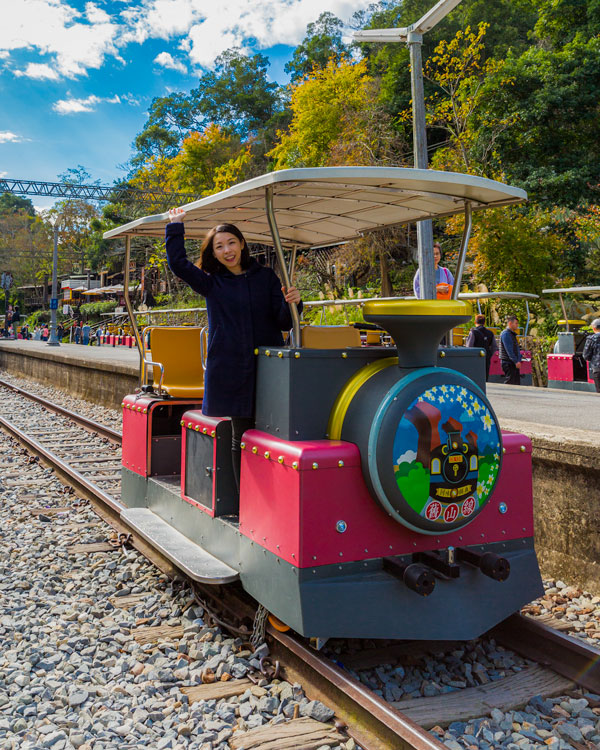 Clocking in at a little over an hour, the journey takes riders through artfully lit tunnels depicting images of the railway's past before soaring above the treetops surrounded by Sanyi's lush green hills. And contrary to what one might expect, there is no pedaling involved here; instead you ride in hand-operated electric carts, meaning that you get to revel in the scenery without even breaking a sweat.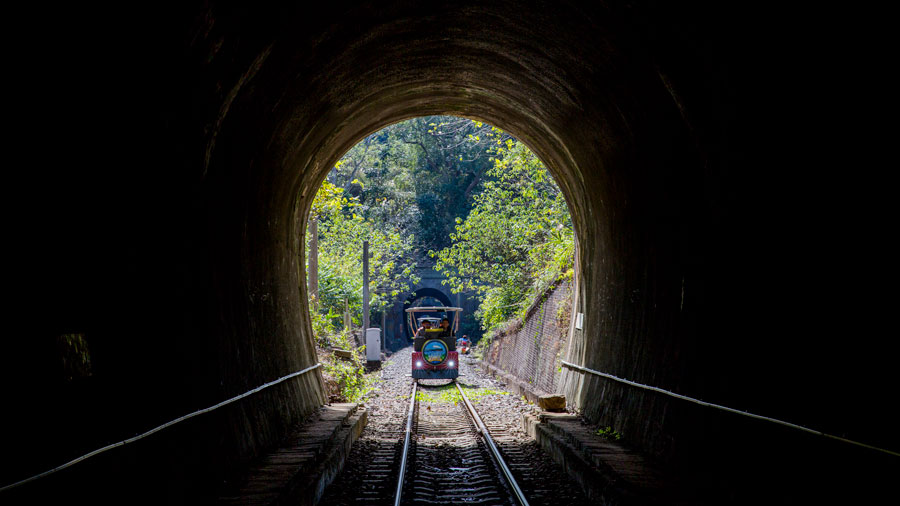 One standout highlight of the voyage is the striking Remains of Longteng Bridge. Today almost certainly the region's best-known attraction, much of the bridge's soaring red-brick arches were taken out in a devastating earthquake in 1935, and rather than trying to repair the structure, authorities shifted the line a short distance to the west, leaving the redundant pillars standing as a monument to both the beauty of the original engineers' work and to the powerful seismic forces that Taiwan has to contend with.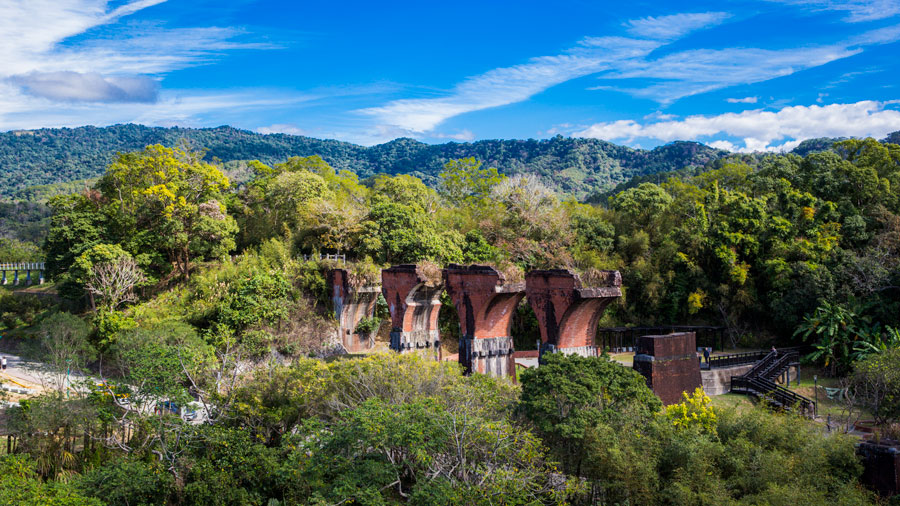 After completing your jaunt along the tracks, make sure to take a brief stroll down the thriving Old Street which stretches north from Shengxing Station. Here you'll find enterprising vendors peddling snacks like soft peanut candy and Hakka-style zongzi (rice tamales) alongside Hakka restaurants and stalls full of souvenirs and local produce.
Walk Clouds Restaurant
One thing that Sanyi does really well is idiosyncratic, off-the-beaten-path eateries, and Walk Clouds Restaurant is a case in point. Perched beside a fern-skirted stream, the building is a hodgepodge of architectural references: faux crenelated turrets add a dash of old English castle, arched windows lend a hint of the Mediterranean, and vines creeping up walls clad in artfully rusting ironwork are… actually this element feels straight out of a fantasy novel.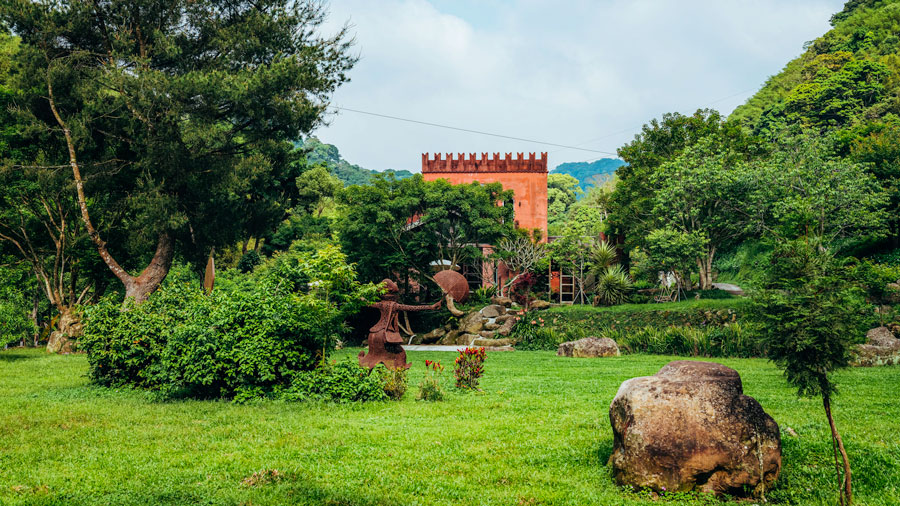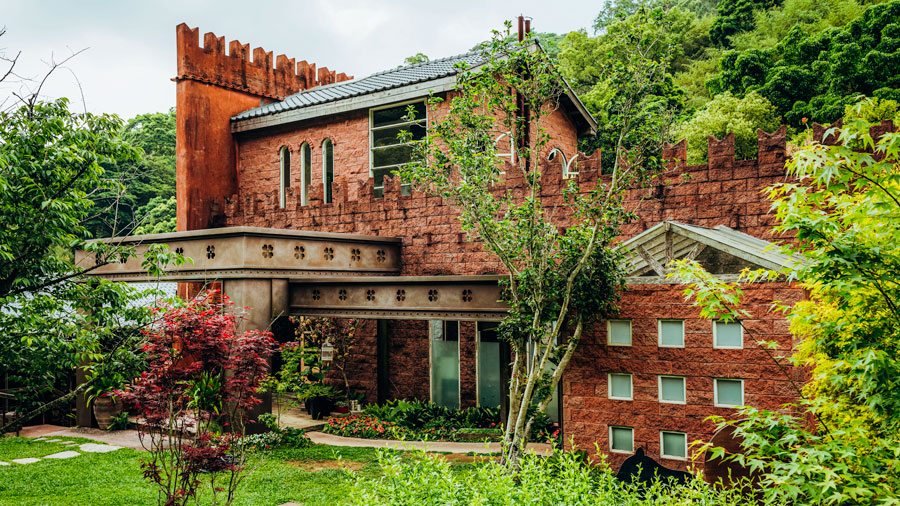 Rusticated brickwork and rough-hewn tables work to bring an up-market farmhouse kitchen vibe to the interior, an aesthetic that's bolstered by vases of freshly cut flowers placed on each table. During our visit, the atmosphere was so laid back as to be soporific, all the floor-to-ceiling doors thrown open to bring in a spring breeze, allowing the handful of diners present to drift out into the gardens beyond.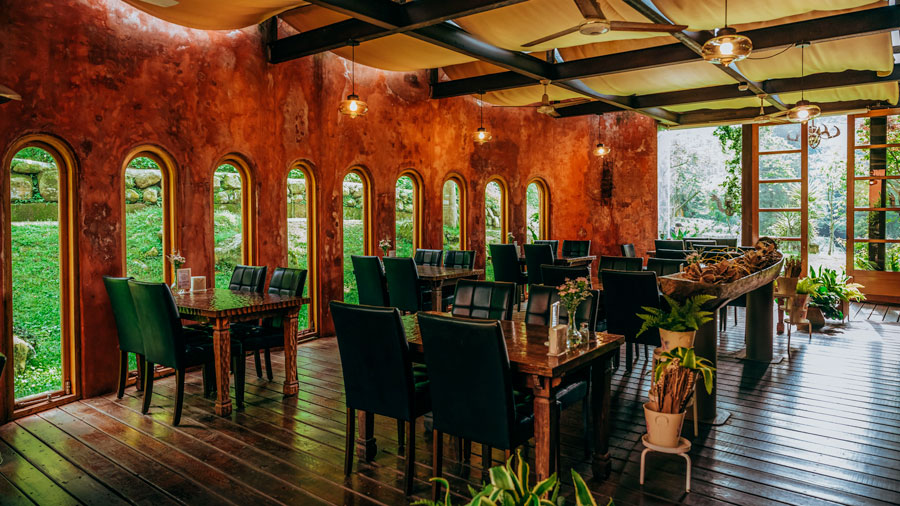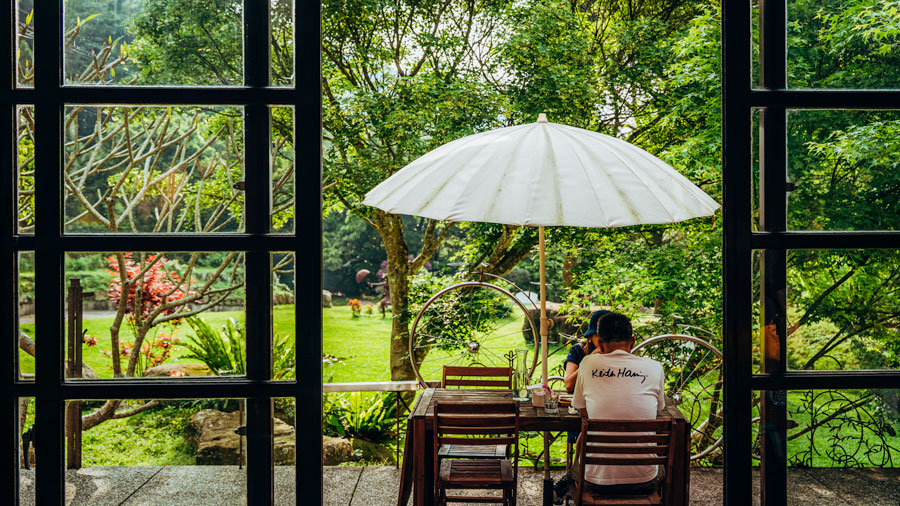 The restaurant operates a dual menu, with Saturday and Sunday guests enjoying a full buffet spread while weekday visitors order à la carte from a range of European-inspired fare. For mains, think pork knuckle, risotto, and seared duck breast with cherry sauce, or for afternoon tea you can take your pick from an array of sweet morsels, fruity drinks, coffees, and teas. But be warned, you'll want to go with company because the portions are ginormous! We ordered drinks and a couple of dishes from their afternoon tea menu – a massive slab of chocolate brownie which came with two scoops of ice cream, waffles that were served with an assortment of seasonal fruit (and more ice cream), as well as a generous serving of chicken wings with fries. Each item by itself would have more than sated my hunger!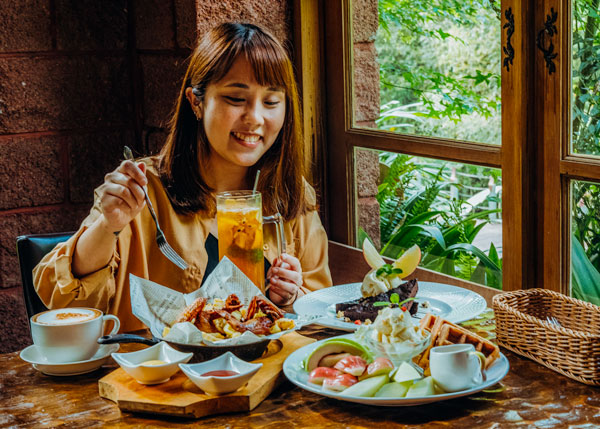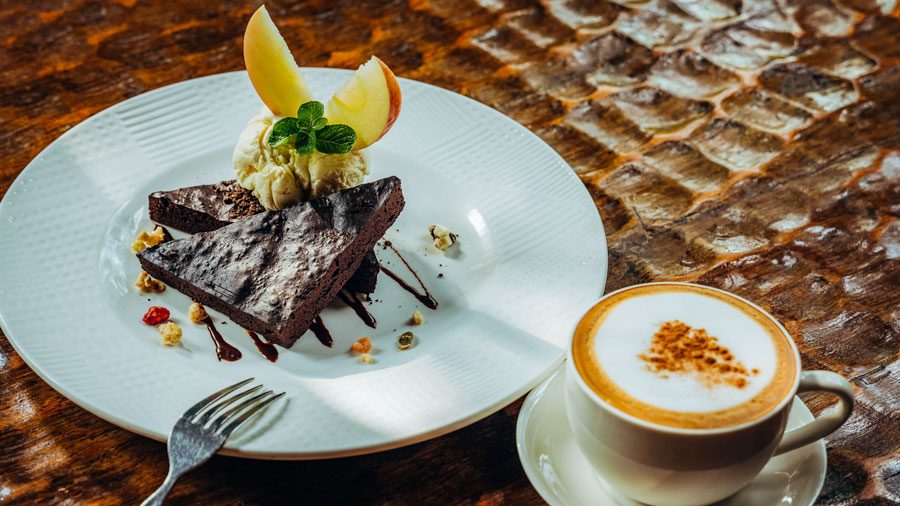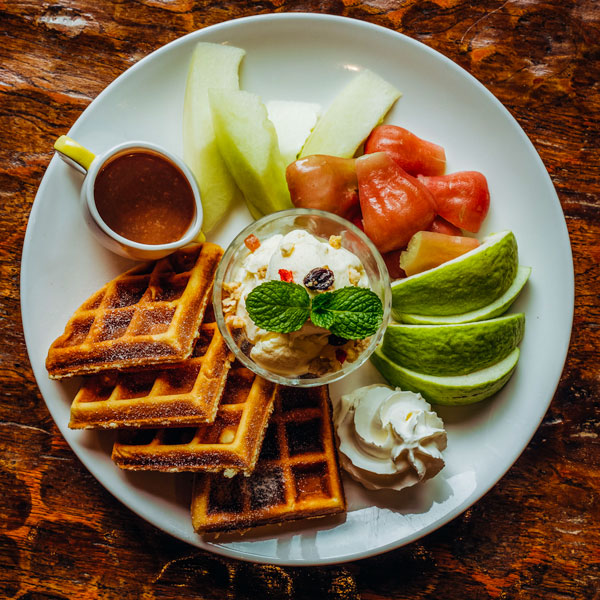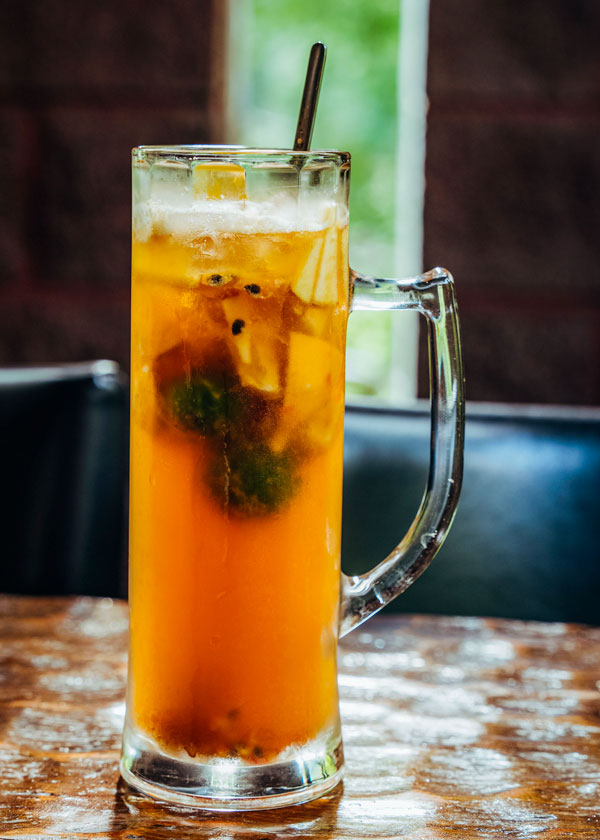 And for those visiting in April, there is an extra treat. During firefly season, Walk Clouds Restaurant stays open late (they usually close at 5pm) so that guests can enjoy the flickering evening dance of the fireflies.
Walk Clouds Restaurant
(漫步雲端森林廚房)
Tel: (037) 879-085
Add: No. 22, Bengshan Xia, Shuangtan Village, Sanyi Township, Miaoli County
(苗栗縣三義鄉雙潭村崩山下22號)
Hours: 11am~5pm (from 10:30am on weekends and holidays; closed on Mondays
Facebook: www.facebook.com/walkcloudsrestaurant
Website: www.walkcloud.com (Chinese)
Tongluo
Tongluo Tea Factory
A low-slung building, mirrored surfaces, and wooden cladding – the Tongluo Tea Factory seems to echo the clean lines of the tea plantation surrounding it. Sitting half-way up the slope rising from a small river, it has an unimpeded view of the shallow valley below, and by leaning on the east-facing terrace railing, patrons can gaze out over neat rows of tea bushes and watch trains cutting their way along the Western Trunk Line (the successor of the old Mountain Line mentioned earlier on). And if you think this sounds like a good spot for a leisurely cuppa, then you're in luck. Tea is their jam here.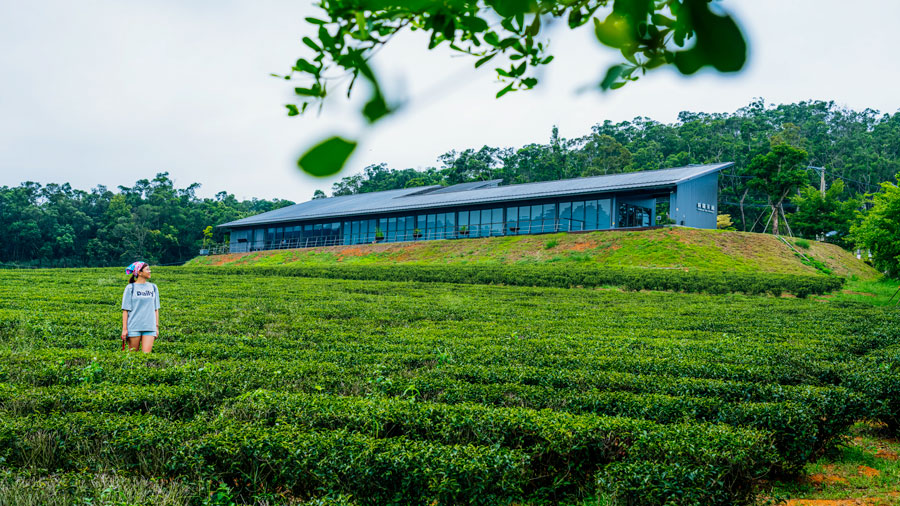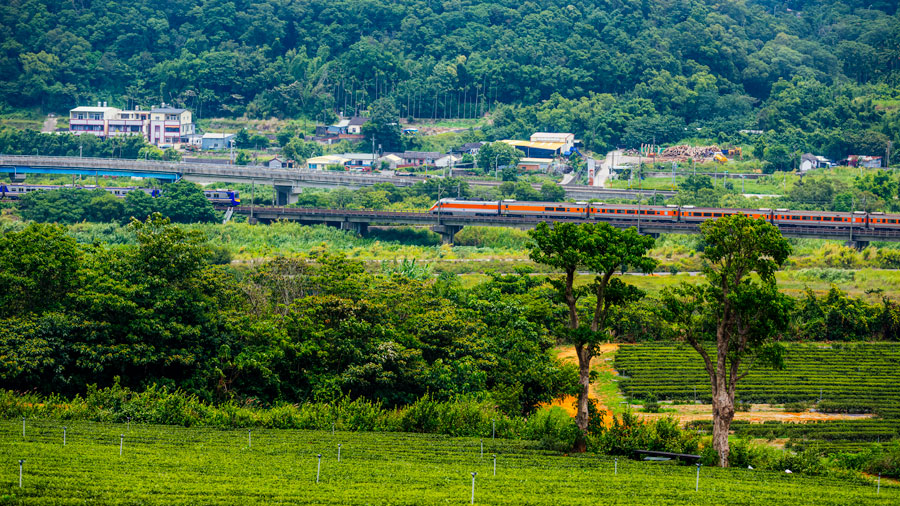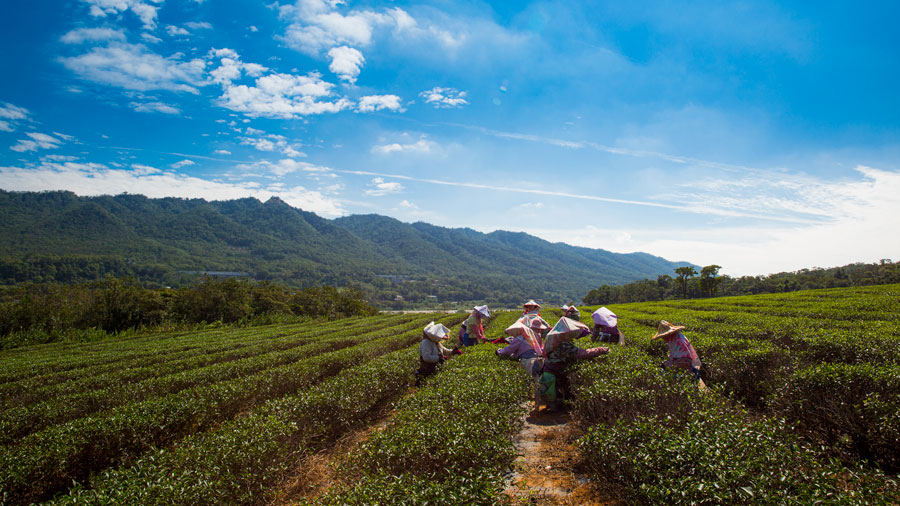 Factory tours are a multisensory experience. Outside among the plantation's bushes, guests are taught to use visual clues to differentiate the various kinds of tea that are grown in Taiwan, and invited to try their hand at a spot of tea picking. Inside there are tea-tasting sessions to tickle the taste buds, olfactory displays enticing you to smell the dried leaves, and exhibits introducing the alchemy of tea production. You'll also find a gift shop and café offering a modest selection of dishes (including traditional Hakka tea pickers' lunchboxes) and, of course, the tea from the bushes that you can see being cultivated outside.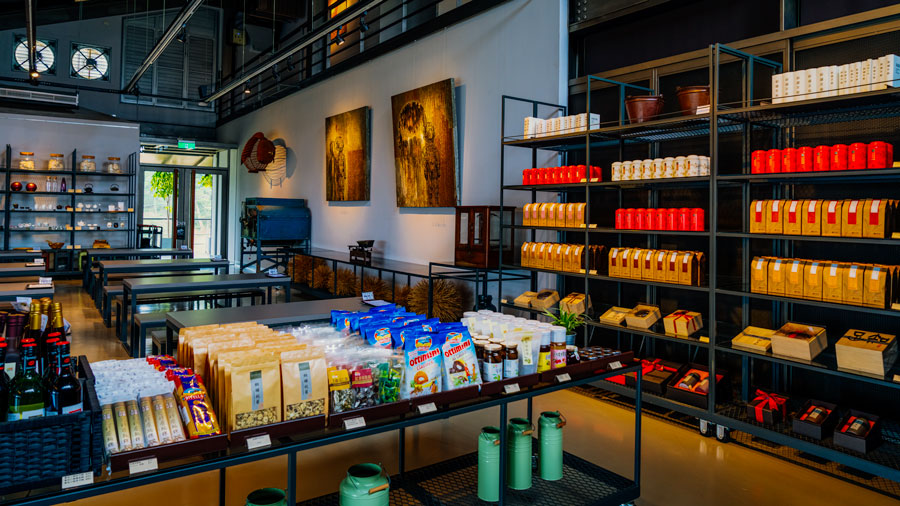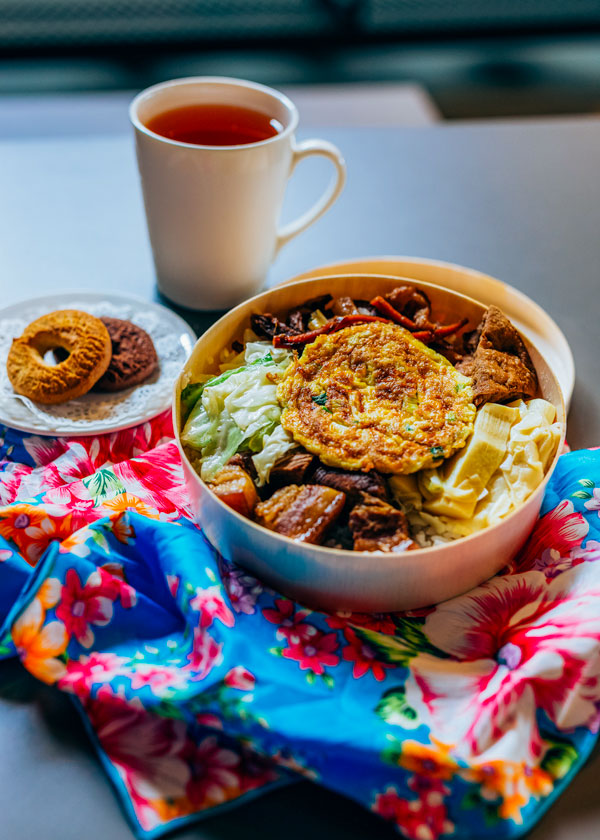 Tongluo Tea Factory
(銅鑼茶廠)
Tel: (037) 987-358
Add: No. 132-16, Jiuhu, Jiuhu Village, Tongluo Township, Miaoli County
(苗栗縣銅鑼鄉九湖村九湖132-16號)
Hours: 9:30am~5pm
Facebook: www.facebook.com/tongluotea
Website: www.tongluotea.com
Taiwan Hakka Museum
Given its location in Taiwan's Hakka heartland, a trip to Miaoli would be incomplete without delving a little deeper into the history and culture of this renownedly industrious and adaptable people. Taiwan's Hakka contingent is estimated to make up close to a fifth of the island's population, with most tracing their ancestry back to the wave of migrants who arrived here in the 1600s.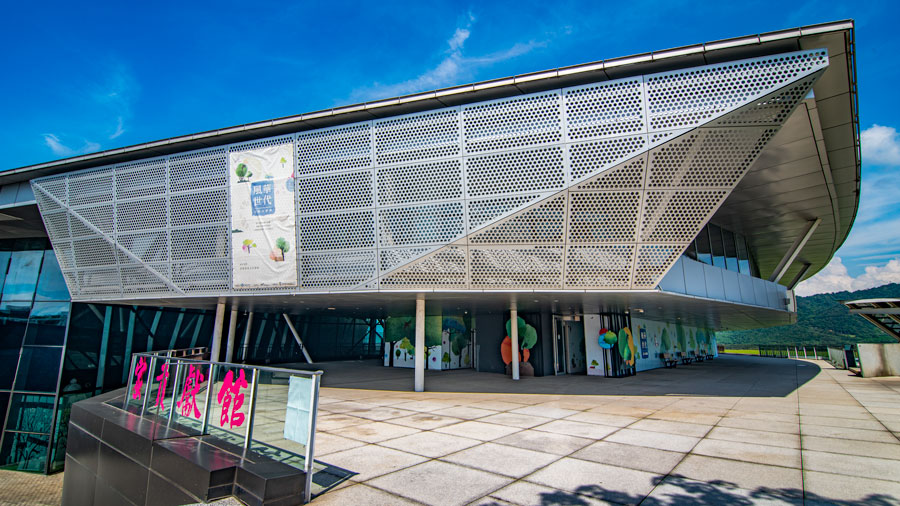 Resting just a little higher up the valley side above the Tongluo Tea Factory, the Taiwan Hakka Museum opened in 2012 as a space to promote Hakka culture to the wider world. Although exceedingly modern in appearance, the facility was constructed in accordance with the longstanding Hakka principles of respect for the environment and a desire to blend with nature.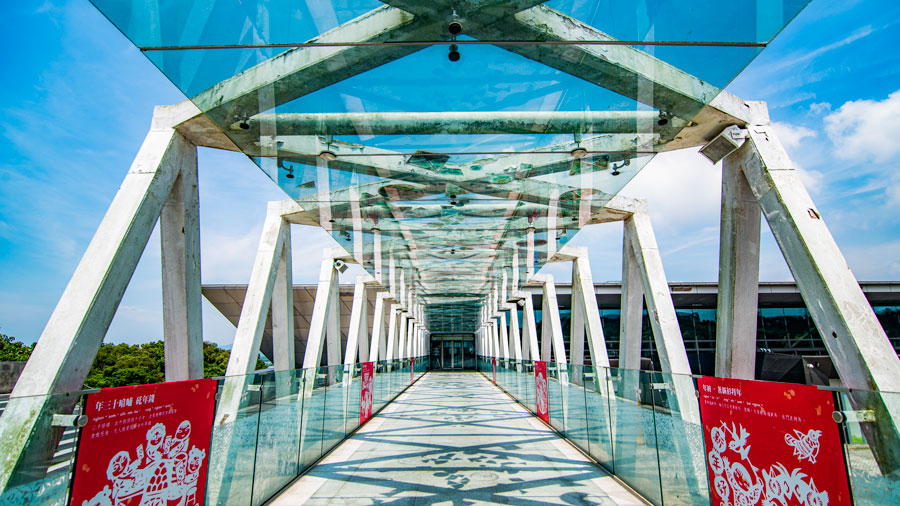 Selected materials from the museum archives detail the history of this group both in Taiwan and further afield, while other permanent exhibits highlight the contributions that the local Hakka populations have made to Taiwanese society. One colorful hall has been specially designed to engage children with interactive displays and a pint-sized mock up of a typical Hakka village.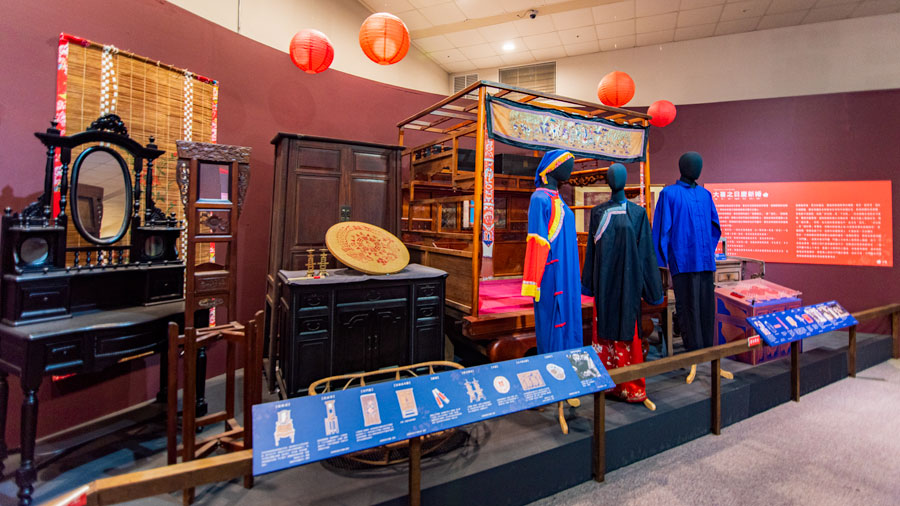 When you're ready for a rest you can pull up a seat at the in-house restaurant (which of course serves Hakka favorites like fried pork intestines with ginger and fried tofu), before perusing the floral fabrics and tasty snacks for sale in the museum's marketplace.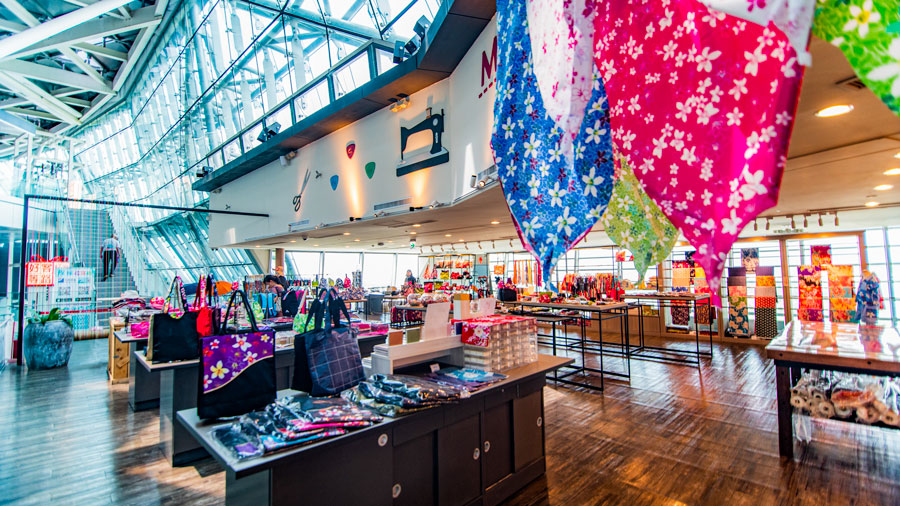 Taiwan Hakka Museum
(台灣客家文化館)
Tel: (037) 985-558
Add: No. 6, Tongke S. Rd., Jiuhu Village, Tongluo Township, Miaoli County
(苗栗縣銅鑼鄉九湖村銅科南路6號)
Hours: 9:30am~5pm
Facebook: www.facebook.com/hakkapark
Website: thcdc.hakka.gov.tw/8184