A Tourist Toe-Dip into Their Cultural Pasts
TEXT / RICK CHARETTE
PHOTOS / CHEN CHENG-KUO, VISION
The city of Taichung's coastal area, long of only limited interest to the international traveler, is now firmly on the Taiwan travel map. What travel-adventurer excitements await you? We spotlight one of this island's key religious centers, important heritage and archeological sites, and a woodcarving factory turned teahouse restaurant.
Taichung is west-central Taiwan's hub city. It long possessed a dual personality, known for genteel post-secondary educational institutions and intellectual ferment as well as for rugged blue-collar industrial dynamism. In this article, the "Taichung" we speak of is the urban core on the Taiwan Strait coast – the rural and mountain areas further inland, brought within its borders in 2010, are excluded.
Over the past two decades, a third element has come to the fore in this core's core character. The city has been diligently reinventing itself as a destination of cultural and recreational enticements, creating an ever-widening array of tourist-friendly cultural and green-space attractions.
The core's nucleus is in an inland basin. In these pages we explore the coastal area, separated from the nucleus by a long ridge, the Dadu Plateau, average height about 150m. North-south National Freeway 3 zips along high up on the ridge's coast-facing side, providing quick and easy access to the coastal districts.
Dajia District
The old town of Dajia, a key religious center in Taiwan, is at the heart of Dajia District. Local folk take great pride in their home's title as one of the island's "Top 10 Tourist Towns," bestowed in a survey conducted by the Taiwan Tourism Bureau.
Dajia Zhenlan Temple
The grand and eternally bustling Dajia Zhenlan Temple (also spelled "Jenn Lann"; www.dajiamazu.org.tw; Chinese) is the district's great attraction. Taiwan, an island nation, venerates Mazu – the Goddess of the Sea – like no other deity. She is worshiped at almost 900 temples. Dajia Zhenlan Temple, which began life as a small temple in 1730, is amongst the most famous and powerful, its main icon one of the earliest to arrive in Taiwan from mainland China.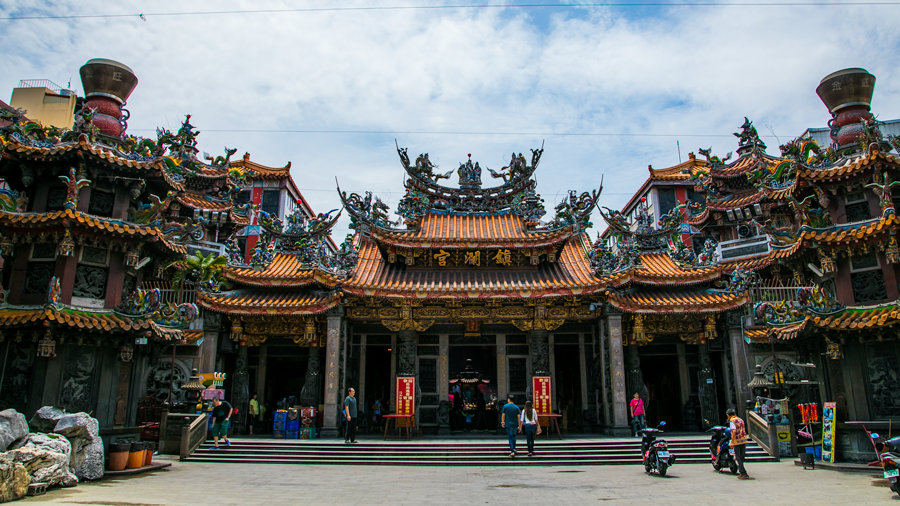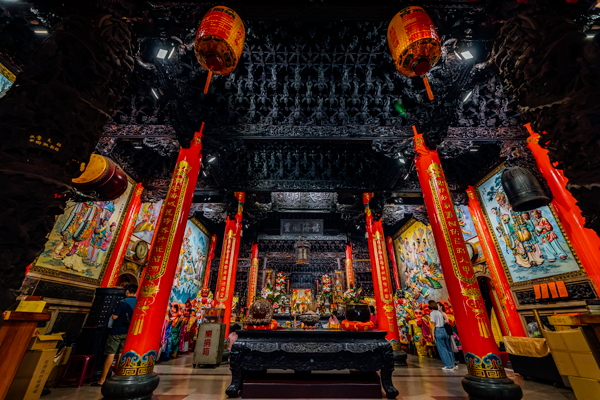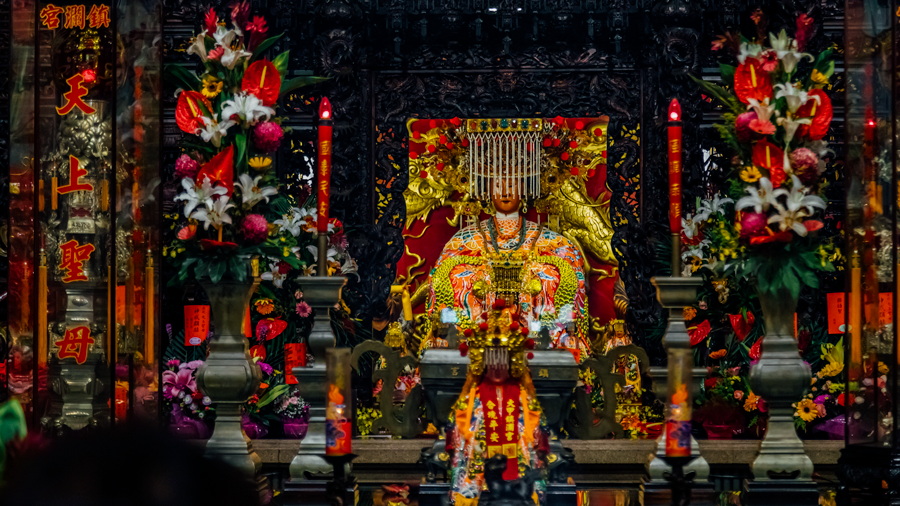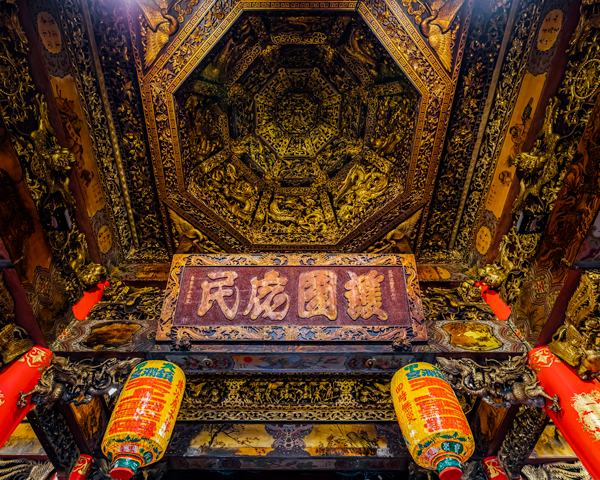 Be sure to visit the large and brightly lit below-ground showroom directly under the temple plaza, home to a heavenly collection of for-sale religious artwork carvings, very small through very large and very inexpensive through very pricey. There's a wide array of reasonably priced amulets, small statues, and other items that make stimulating globe-trekker souvenir conversation pieces.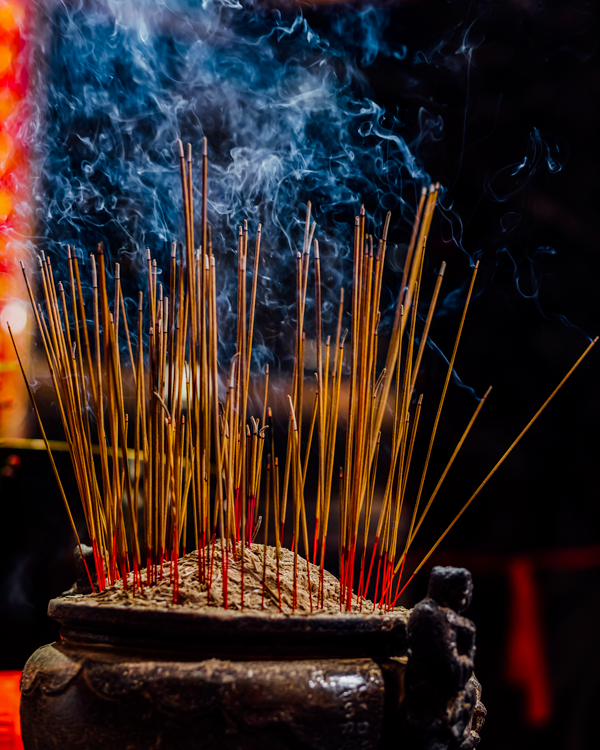 Dajia Zhenlan Temple Cultural Museum
Also in Dajia town is another regional mecca for Daoist devotees and culture-spelunking travelers, the grandiose Dajia Zhenlan Temple Cultural Museum. Designed in the style of an ancient Chinese fortress, this unique venue was created just last decade as a dedicated venue for display of the magnificent collection of priceless heritage artworks accumulated by the wealthy temple over the years, both commissioned and donated. The works are important enough that many have even been on tour overseas.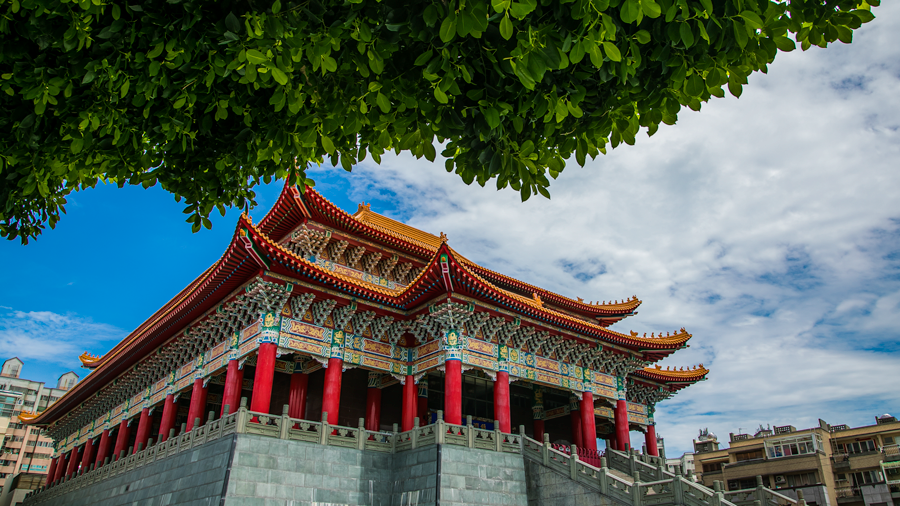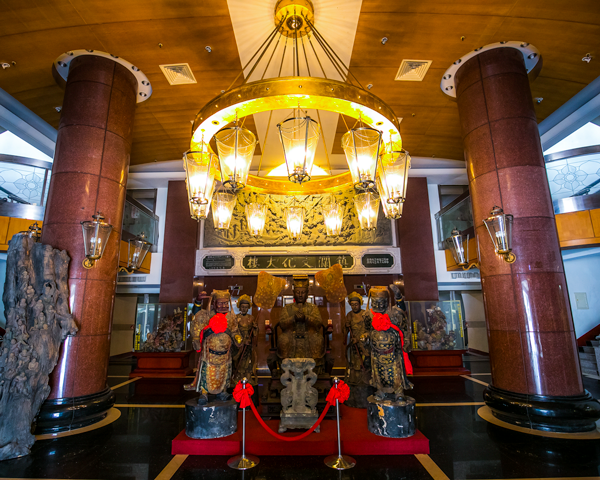 Dajia Mazu Pilgrimage The annual Dajia Mazu Pilgrimage, starting and ending at Dajia Zhenlan Temple, celebrates the goddess Mazu's birthday (23rd day of 3rd lunar month; April 12 in 2023) and is one of the world's three largest religious celebrations. The Dajia goddess heads out in a deity palanquin on a pre-birthday visit to over 80 temples in central Taiwan, traveling 300-plus kilometers on a nine-day round-trip journey joined by thousands of devotees and otherworldly minions/protectors (human performers in costume), marching bands, and lion-dance troupes. Over one million line her procession route seeking her blessing, touching her palanquin and – the most powerful blessing – braving firecracker blasts to lay under it as she passes.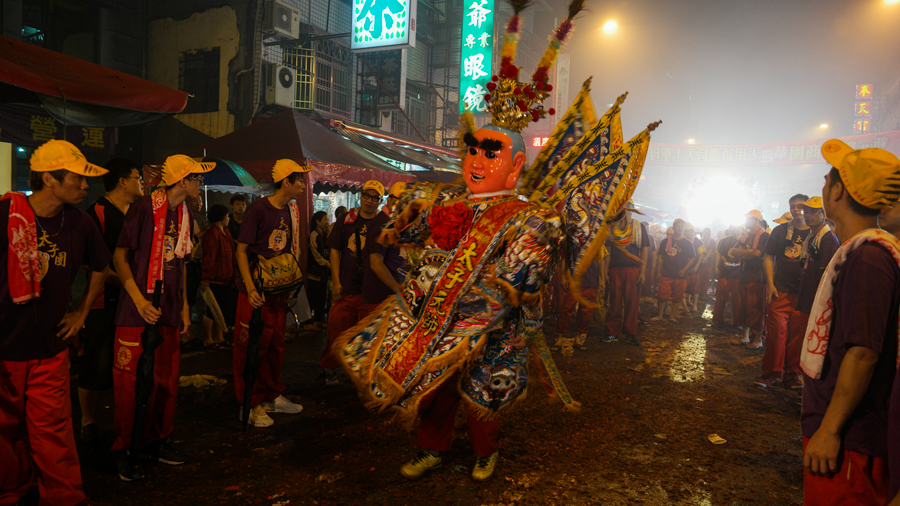 Turtle Crane Pond
Turtle Crane Pond is a quirky teahouse restaurant not far from Dajia Zhenlan Temple specializing in Song Dynasty-style tea and tea snacks. You arrive at its archway-style driveway entrance along a narrow lane; the covered driveway delivers you to a large two-story building once home to a woodcarving factory. The premises are filled with masterfully crafted large-scale woodcarving artworks, many from the long-abandoned factory, along with other collected regional-culture antiques, many related to Taiwan's intimate history with tea.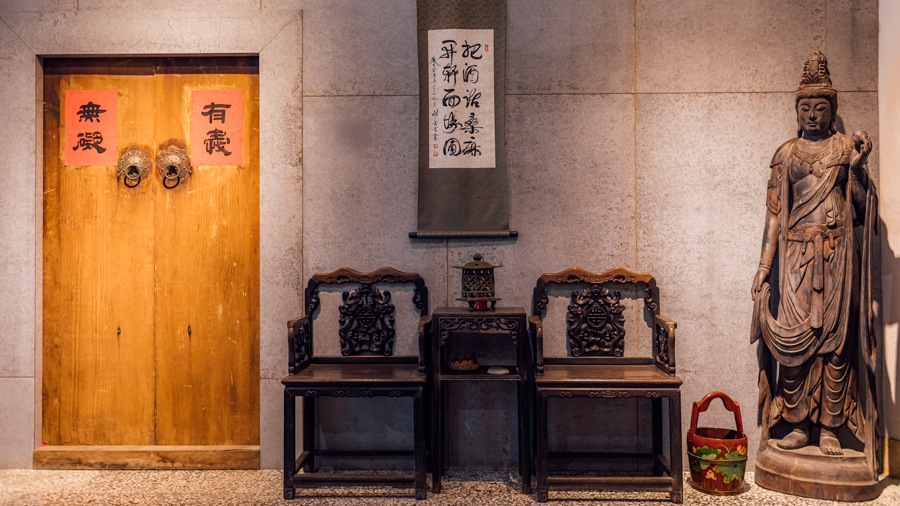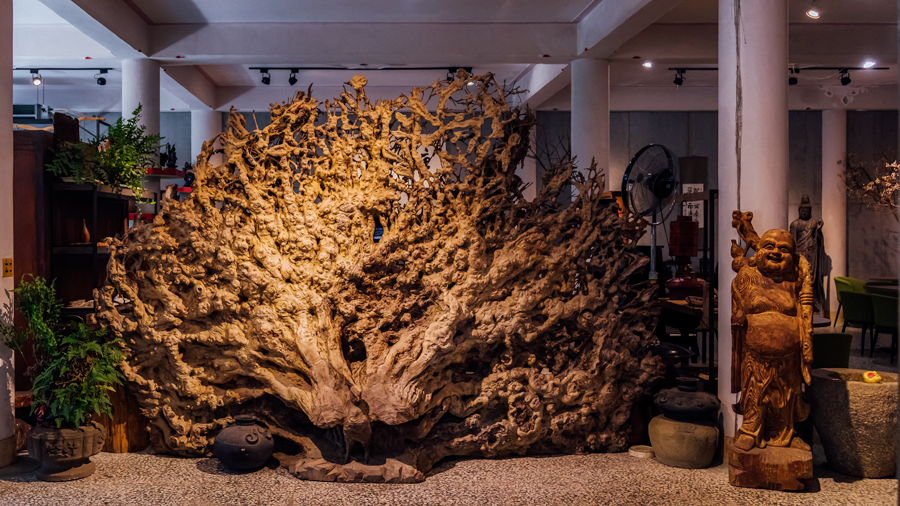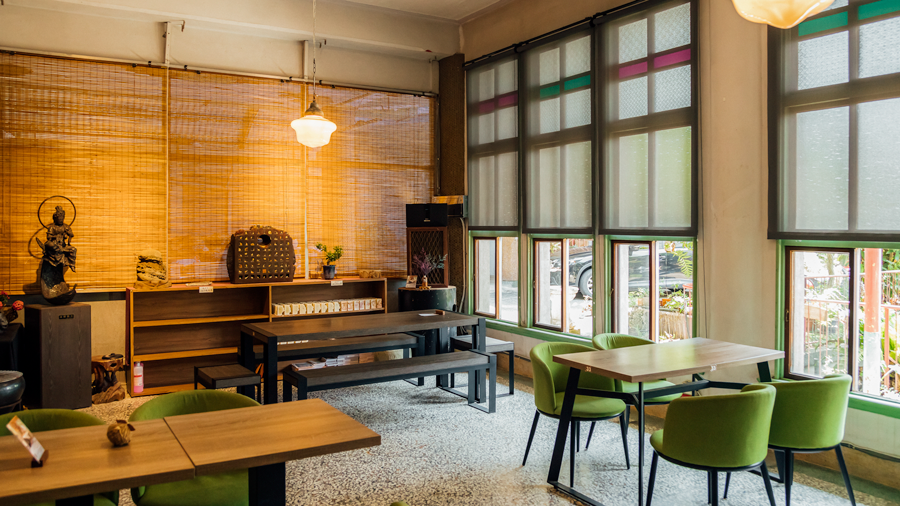 The husband-wife proprietor team (the factory is from her family) opened the restaurant two years ago. They much enjoy explaining all the incorporated auspicious symbolism. For example, "Turtle Crane Pond" refers to the factory pond, originally created for firefighting purposes. The resident turtles have been here since the factory's construction about 80 years ago. In Chinese culture turtles, cranes (in statue form here, 50 years old), and carp all symbolize longevity – here installed to bring business longevity. Seen from above, the pond's shape resembles an old-time money sack, thus inviting lucre to flow in.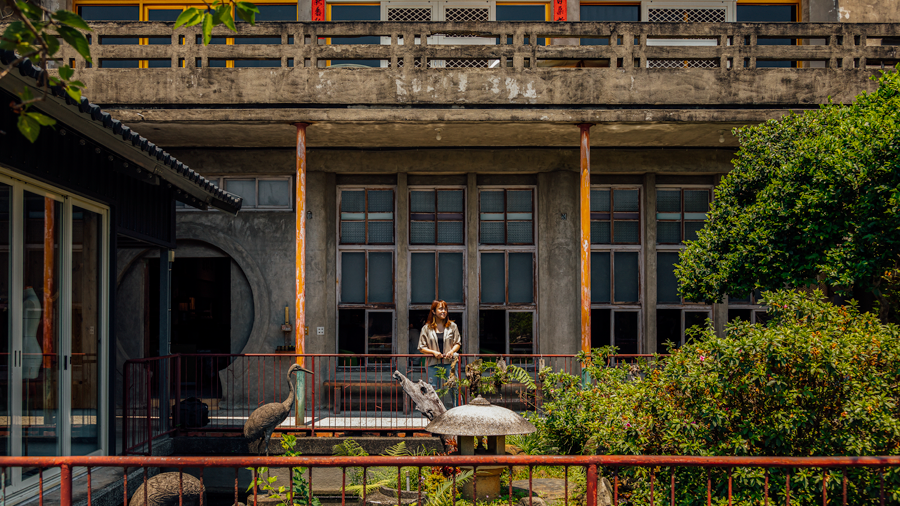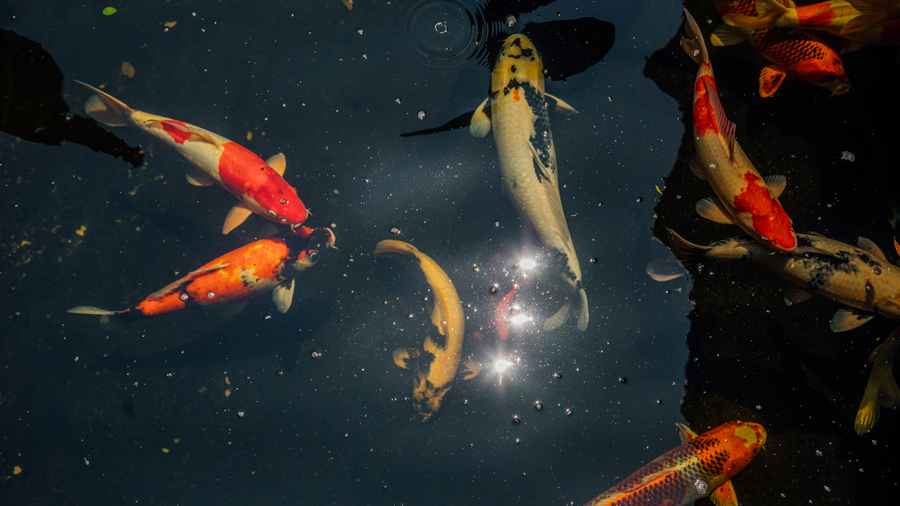 The menu comestibles change with the seasons and owners' whims. The Song Dynasty literati-style tea snacks include gems such as osmanthus-jelly squares with adzuki-bean-paste bases.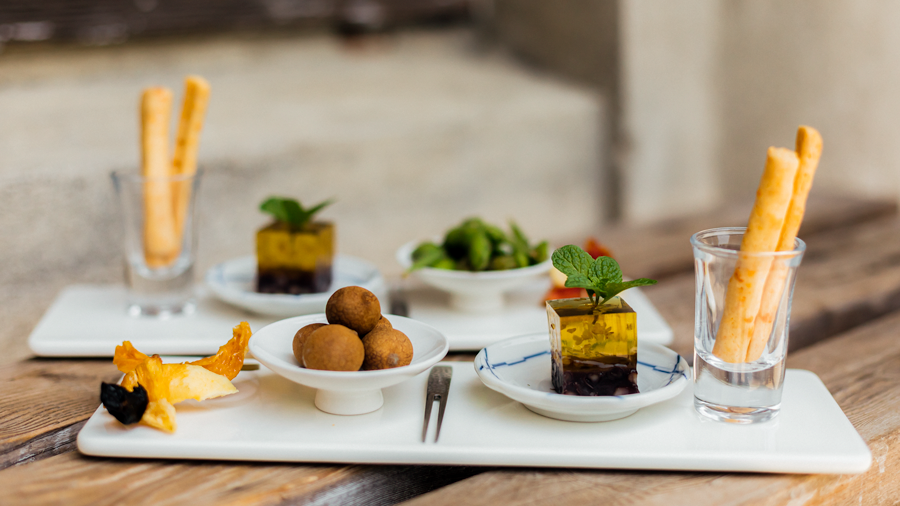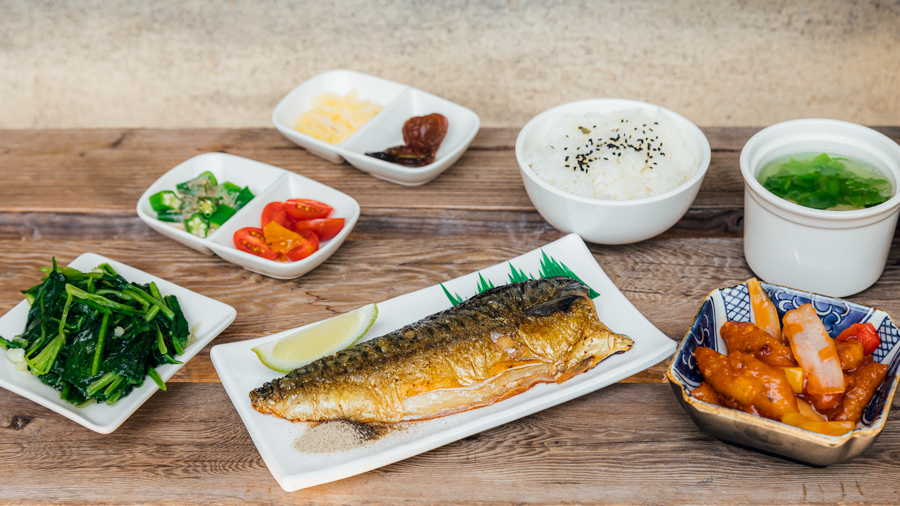 Teas are served Song-style in bowls; you scoop yours into a smaller bowl using an auspicious turtle-shaped spoon. For the set meals, you choose your entrée (fish, chicken steak, etc.) and also receive the day's mystery assortment of tidbit plates.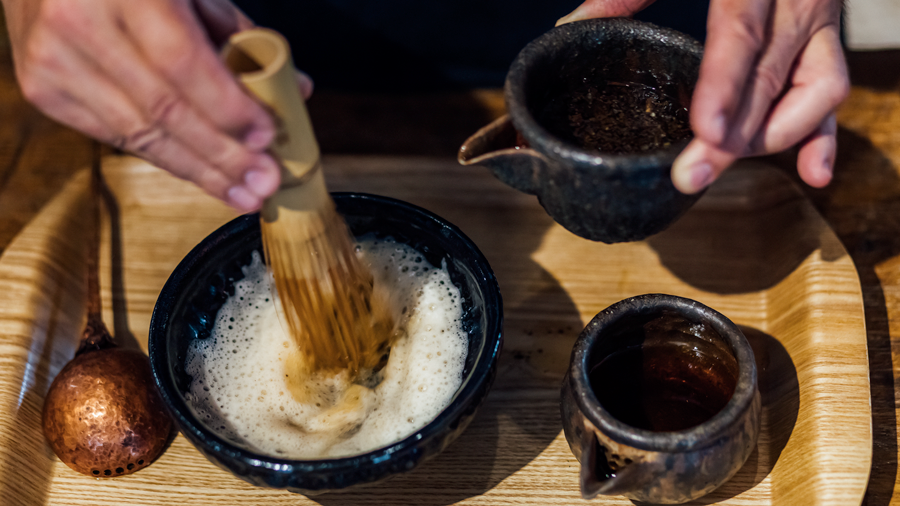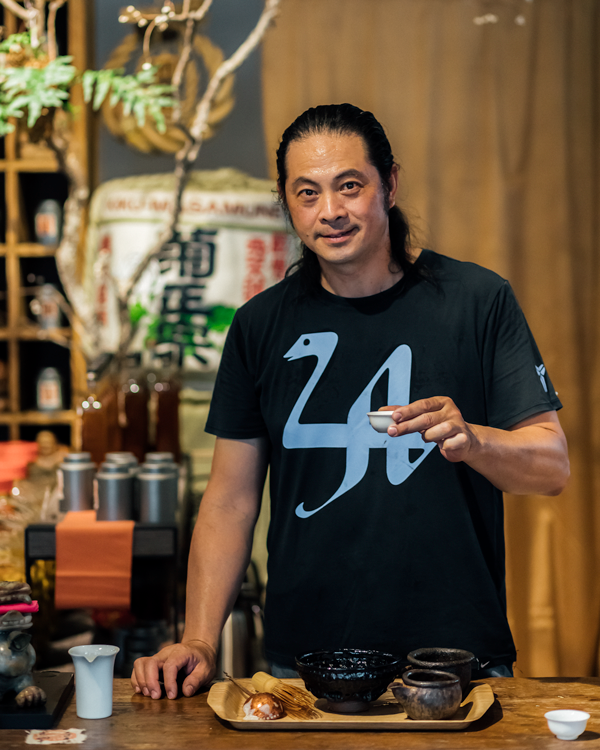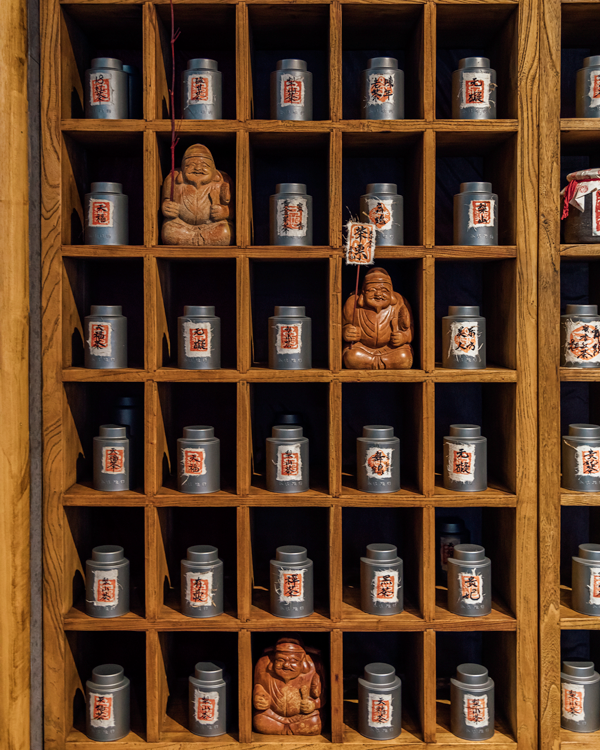 Turtle Crane Pond
(龜鶴塘)
Tel: 0966-640-257
Location: No. 37, Shuishun St., Xinmei Borough, Dajia District, Taichung City
(台中市大甲區新美里永順街37號)
Hours: 11am-4pm (closed on Tuesdays)
Facebook: www.facebook.com/turtlecranepond
Wuqi and Qingshui Districts
Former Wuqi Police Substation and Dormitory Complex
Wuqi District is home to the Former Wuqi Police Substation and Dormitory Complex, a heritage complex dating to the 1895~1945 era of Japanese colonial rule that has been meticulously renovated and transformed into a tourist attraction. It's located on Wuqi Road, also called Wuqi Old Street, a somnambulant thoroughfare lined with old family-operated shops. Evidence that you are standing at the old core of the local community is the presence of a number of heritage temples just steps from the complex, including a venerable, colorful multi-story temple right next door.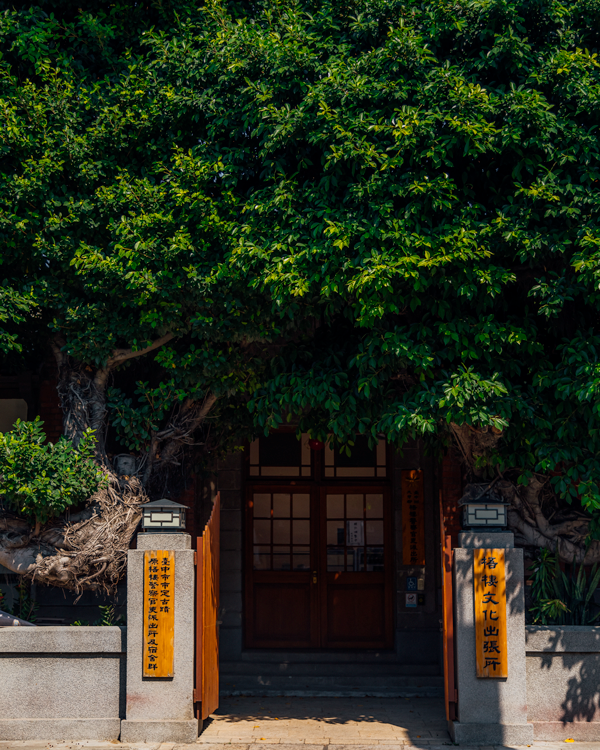 The complex is entered between two massive banyans that keep the front of the first Japanese-style red-brick building in almost total shade. This was the original Wuqi police station, later demoted to substation. Inside today is an ice-cream shop. It was built in 1935 with a dorm facility adjoined in the back. Today the latter serves as a history-display facility, filled with period ornaments and furnishings. The other red-brick dorm buildings were all added at later dates. The rearmost building today houses a unique-experience homestay facility.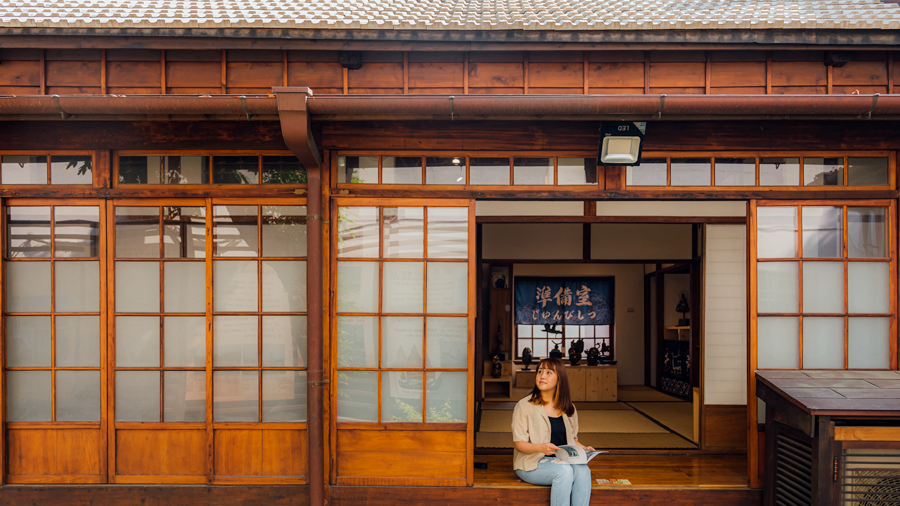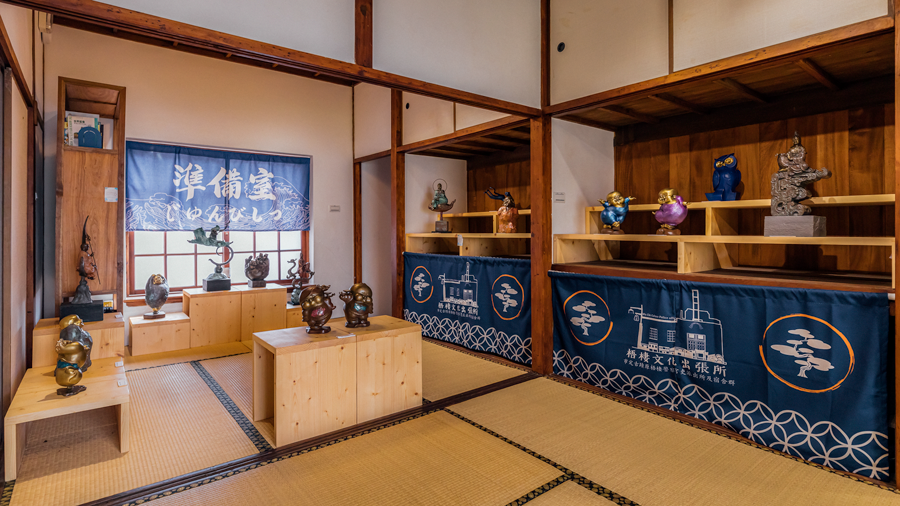 Signs in Chinese explain all that you're seeing, including such bonuses as the WWII-built air-raid shelter and how the buildings were constructed off the ground to maximize cooling air flow.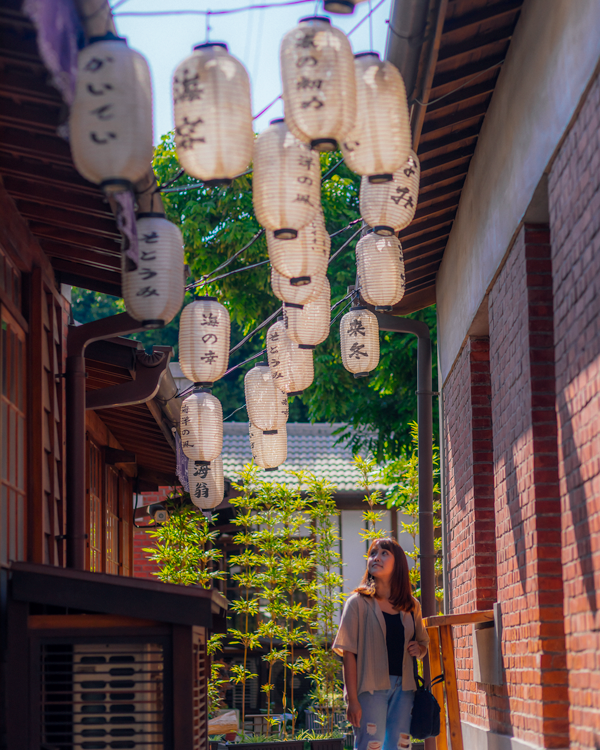 Former Wuqi Police Substation and Dormitory Complex
(梧棲出張所)
Tel: (04) 2656-5658
Location: No. 142, Wuqi Rd., Wuqi District, Taichung City
(台中市梧棲區梧棲路142號)
Hours: 10am-7pm (open 24h on Sunday; closed on Mondays and Tuesdays)
Facebook: www.facebook.com/wu7culture
Website: www.wuchiculture.com (Chinese)
Niumatou Cultural Park
Niumatou Cultural Park (niumatou.taichung.gov.tw; Chinese) is an important archeological site located in Qingshui District toward the top of the Dadu Plateau. The Niumatou Culture dates to the Neolithic era. Inhabitants lived predominantly by farming, supplemented with hunting. It appears the settlement was established here because the plain below was prone to flooding during typhoons, and enemies could be more easily spotted. The site was discovered by the Japanese during the colonial period, on the site of a Shinto shrine, some remnants of which also remain in place. Illuminating displays set up in on-site post-WWII army barracks buildings explain the dwellings, graves, farming techniques, and more.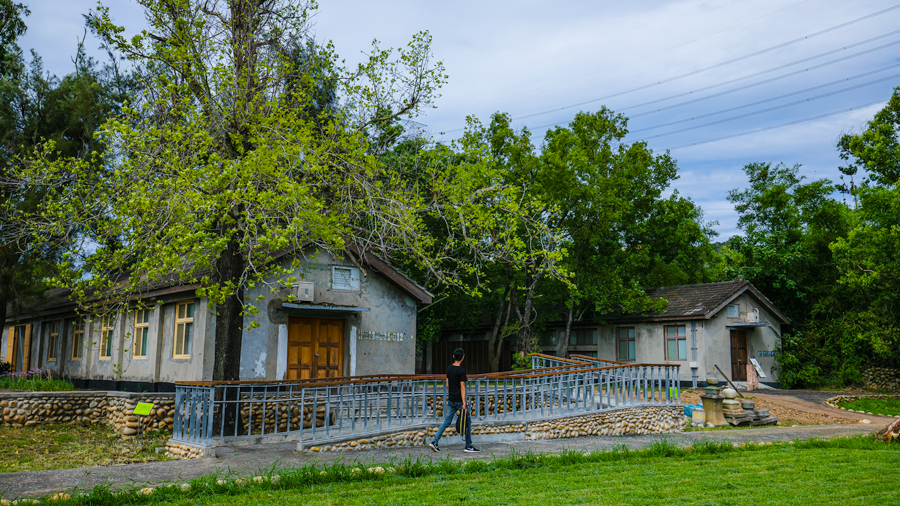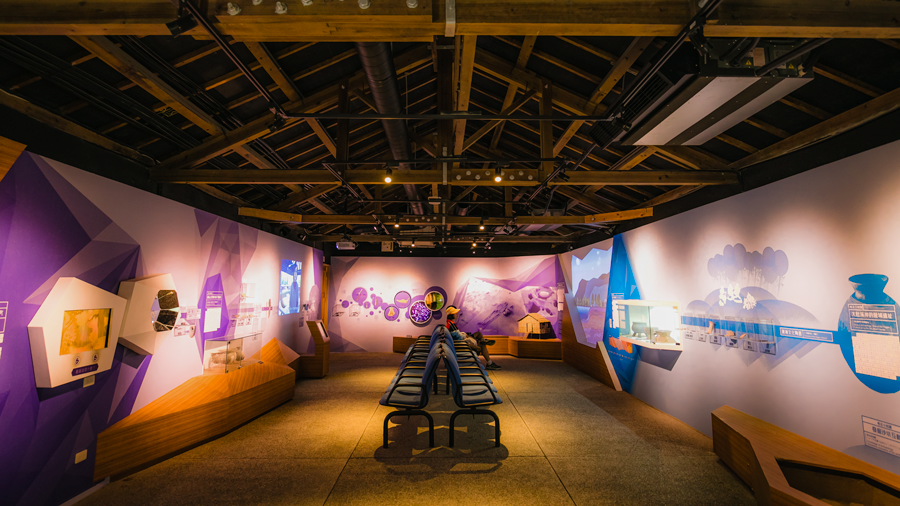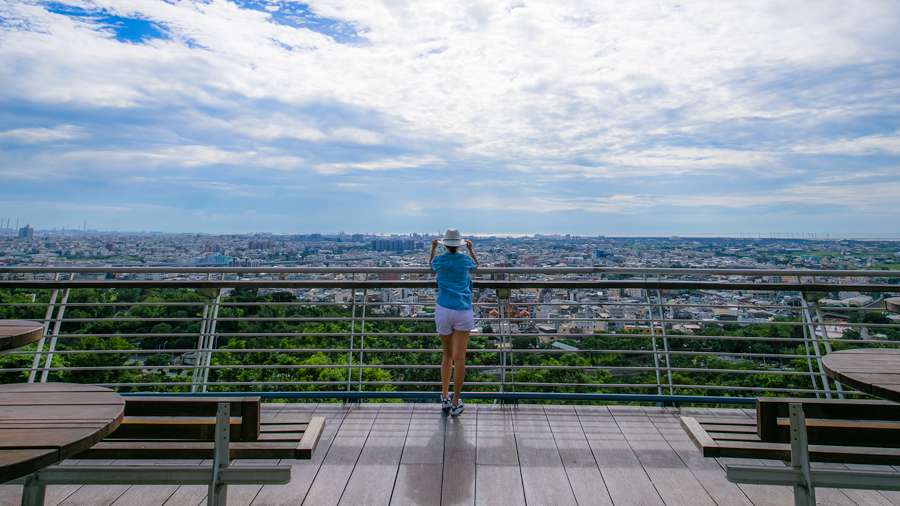 Zhao Family Ancestral Residence
Another nearby Qingshui District attraction, back down on the coastal plain, is the Zhao Family Ancestral Residence, a comely traditional courtyard-style residential complex with the green slopes of the ridge at its back. Built in the late Qing Dynasty in the old south China style brought over by the ancestors of the Taiwanese, it is fronted by a large manmade pond. According to fengshui principles, this pond deflects evil spirits from entering the complex, because they cannot travel over water. The pond is aswim with lotus pads from which a canvas of pastel floral art bursts to life in summer, drawing great blooms of photo enthusiasts.