The Making of Taiwan's Long-Distance Trail Movement
TEXT / AMI BARNES
PHOTOS / VISION
It's no secret that Taiwan is a veritable hiker's playground. Boasting a staggering density of high mountains, as well as a seemingly endless network of lower-elevation trails, the nation's hikers are never short of options. And as if that weren't enough, the past decade has witnessed the proliferation of long-distance routes thanks to the hard work of one organization.
A journey of a thousand miles, as the saying goes, begins with a single step. But the folks at Taiwan Thousand Miles Trail Association (TMI Trail; www.tmitrail.org.tw) would probably disagree. For them, the journey begins not with that first step, but with some careful planning, a little community building, and a lot of very strenuous trail construction.
The non-profit organization has been around since 2006, when a trio of eco-minded thinkers committed to forging a round-island trail network. While doing so, their hope was to generate community engagement with local environmental issues and preserve Taiwan's beauty. From that initial goal blossomed a broad vision that centers interconnected long-distance walking and cycling routes at the heart of a mission to revitalize local economies, promote environmentally friendly travel, and kindle an appreciation of Taiwan's diverse cultural and ecological wealth.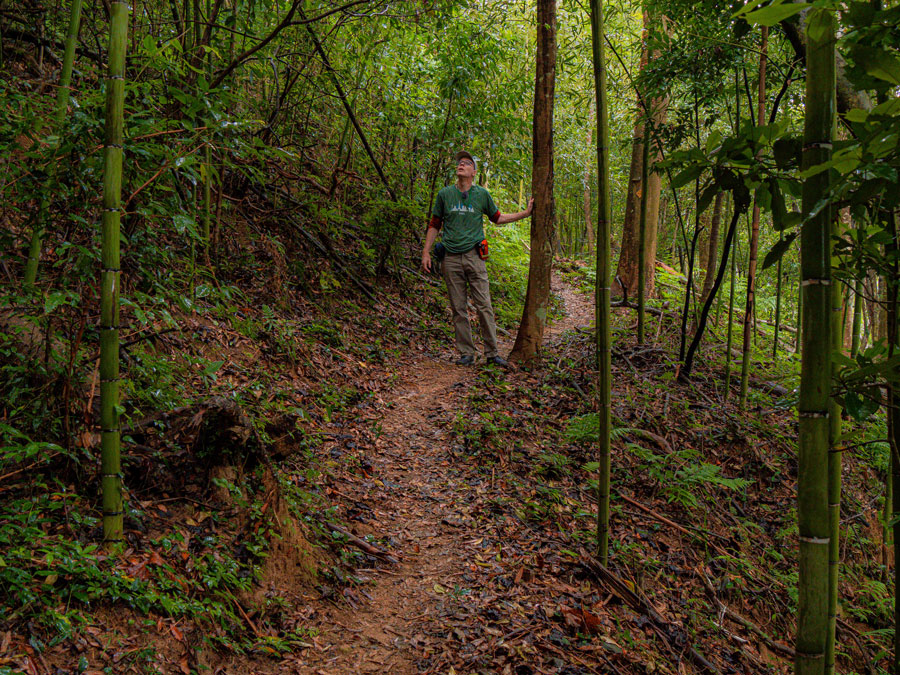 TMI Trail's holistic, wide-ranging approach makes its efforts hard to summarize. It gets involved at every stage, from the nitty-gritty granular level of planning and constructing routes right the way through to pushing for legislative change and forming exchanges with international trail organizations. It also publishes maps and other information about the trails it champions. And for every location physically connected to the web of long-distance trails via a footpath, it puts equal amounts of effort into establishing human connections that will ensure the trail network's longevity. Eco-trail-building workshops spread awareness, bringing city-dwellers closer to the earth, while communities, like the villagers who now guide walkers along Alangyi Historic Trail in the far southeast of Taiwan, are supported in setting up ecotourism initiatives. These endeavors may seem disparate at first, but each strand contributes to the overarching goal.
The National Greenway System
Of TMI Trail's three long-distance projects, the Raknus Selu Trail is the newest. Meandering its way from Taoyuan City through indigenous ancestral lands and Hakka farmsteads, it crosses Hsinchu and Miaoli counties before arriving in Taichung City 220 kilometers later. The region's dual ethnic heritage is mirrored in the trail's name, with "Raknus" meaning "camphor" in the languages of the Atayal and Saisiyat, while "Selu" is a Hakka word meaning "small road". The precise route was chosen after consulting maps from the Japanese colonial period (1895-1945), and is stitched together from old camphor-trading trails and the footpaths that once connected locality residents with their neighbors and relatives.
The land it passes through is not exactly the breadbasket of Taiwan, but it's certainly one of the fruit bowls. In cooler weather, the air is scented with the fragrance of ripening mandarins and hordes of tourists swarm the tourist-farm strawberry fields, depositing the fattest berries into their punnets. At other times you might see farmers harvesting tender bamboo shoots, or armies of tea pickers tending bushes under the blazing sun.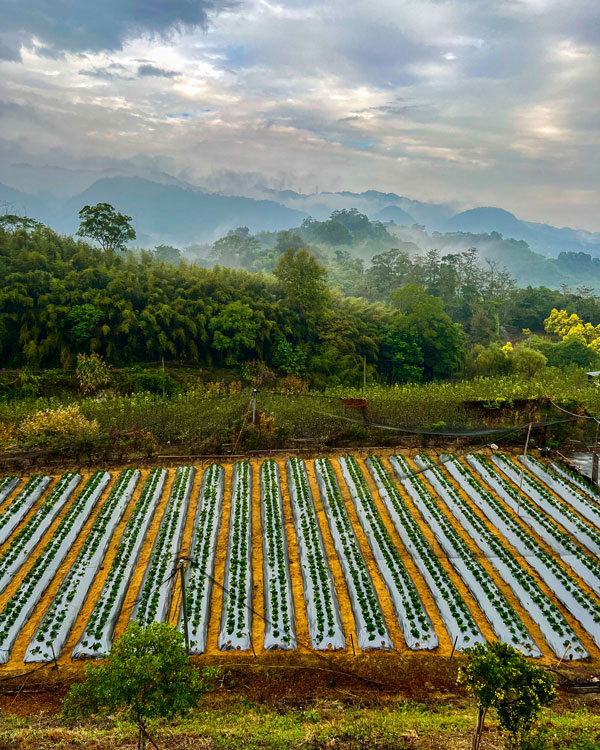 Much of it is easy to walk, and as you go, you can collect stamps in your very own Raknus Selu Trail Passport. These can be picked up from one of the six workstations located at Shimen Bao'en Temple in Taoyuan's Longtan District, Shishan Kiln in Hsinchu's Guanxi Township, Nanwai Community Activity Center in Hsinchu's Beipu Township, Little Blue House in Miaoli's Shitan Township, and Jiangmayuan Tourist Service Center and Shimen Leisure Farm in Miaoli's Dahu Township.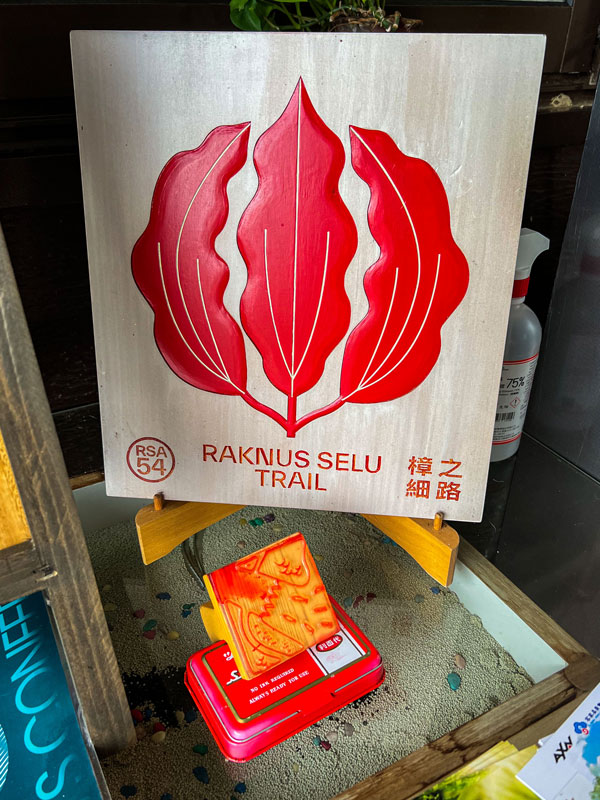 (Here is a Google map showing the entire trail and workstations along the way: bit.ly/3GBRYJQ [Chinese])
Closer to Taipei, hikers can explore the 274km-long Tamsui-Kavalan Trails. Criss-crossing the hills of northern Taiwan, this 200-year-old trail network connects the greater Taipei area with Yilan County, and much like the Raknus Selu Trail, it follows historic paths that were used by tea traders, camphor extractors, and government officials. It is dotted with wayside temples, often hews close to sparkling streams, and offers the curious traveler a unique insight into Taiwan's multi-layered history.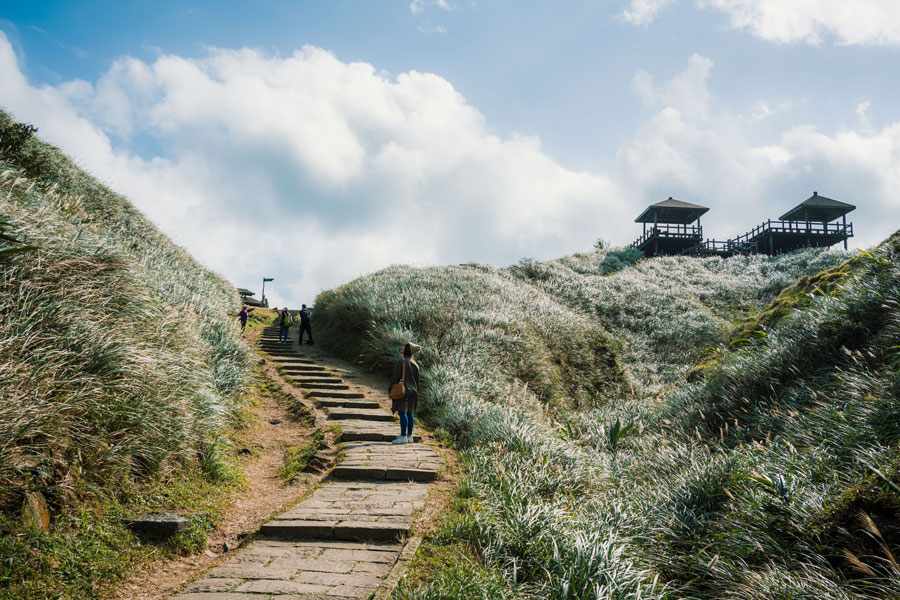 (Here is a Google map showing the trail network: bit.ly/3TQT4nO [Chinese])
The third and southernmost long-distance trail is the Mountains to Sea Greenway, which in its 177km entirety carries travelers from the coast of Tainan City right up to the summit of Mt. Jade, Taiwan's highest peak.
(Here is a map showing the entire trail: bit.ly/3i04sR2 [Chinese])
Meeting the People
Bringing a sprawling venture such as the Raknus Selu Trail to fruition requires input from many dedicated individuals. One of the people coordinating these efforts is TMI Trail's Deputy Chief Executive Officer, Hsu Ming-chien. Hsu has a calm demeanor, and gives the impression of being someone who is very much at home on the trails. When asked to speak on her specialist subject, she does so with genuine passion and a clear-eyed understanding of both the challenges presented by these kind of projects as well as the breadth of the positive impact they could precipitate if they successfully take root.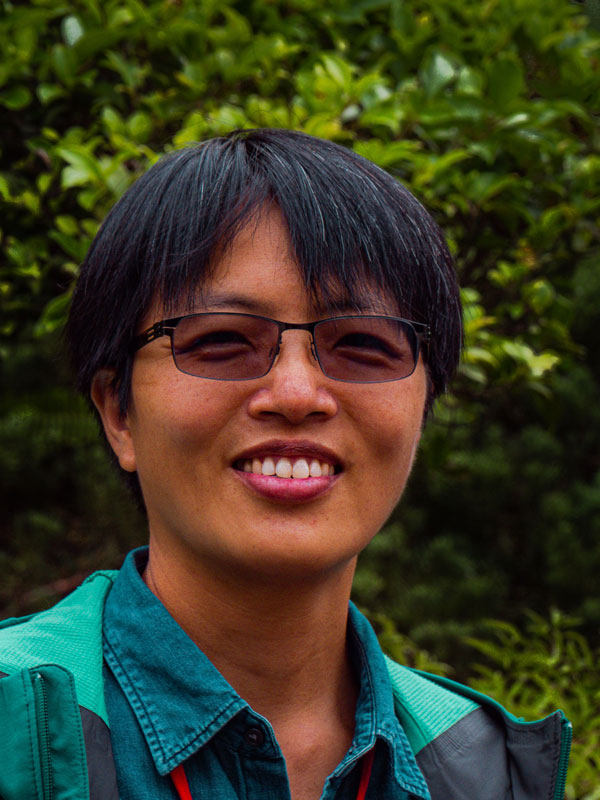 Unsurprisingly, Hsu herself enjoys hitting the trails, although she struggles to find words that she feels will convey the precise intangible state of reflection that walking brings. "When I'm walking, I can think," she states simply. Written out, the sentiment seems almost so simplistic as to not merit repeating, but fellow walkers will know the truth of it in their bones. The trail, she says, is a place for curiosity and discovery, a place for thinking and for being in a way that's hard to achieve while being bombarded by the multitudinous distractions of city life. And ultimately, this sense of quiet discovery is what Hsu hopes people will take away from time spent on the Raknus Selu Trail. "When you walk through a place, you hear stories. You see things – things that you would miss entirely if you visited by car."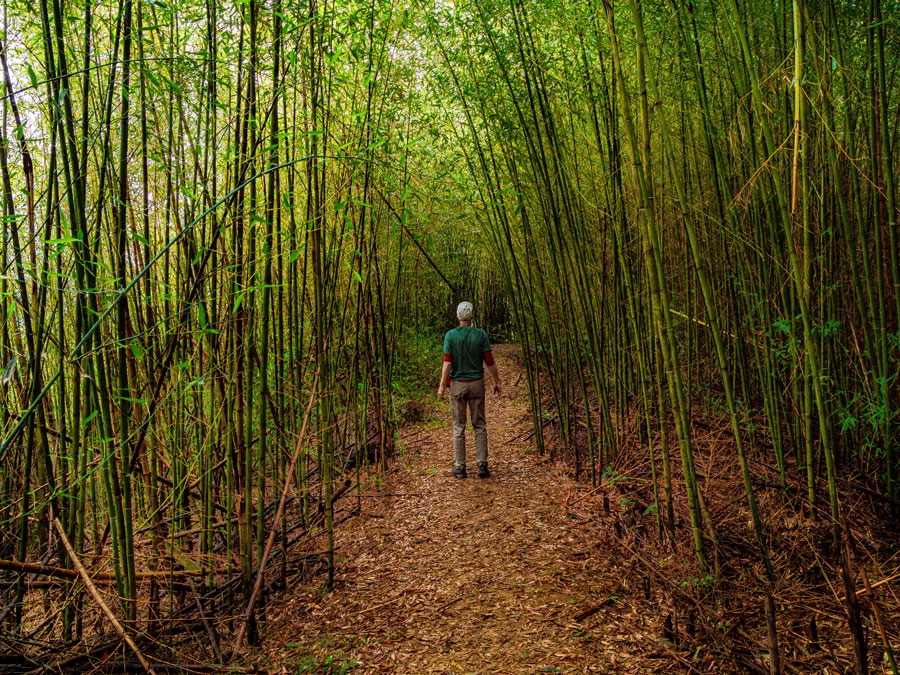 Talking about the others involved in this group effort, Hsu says "it's like zongzi," employing the traditional Dragon Boat Festival glutinous-rice snack as a metaphor for how she sees the trail working. In her telling, the volunteer heads of the six Raknus Selu Trail workstations are akin to dense knots holding together a dozen or so zongzi – each one connected to a web of community members who stand in for the actual rice-based treats in this analogy. Through these connections, she hopes that word will spread. A neighbor might be persuaded to take on the role of maintaining the trail where it passes her property, a leisure farm owner might open his doors to hikers in need of rest and sustenance. As more locals get involved, more hikers will be attracted, and the Raknus Selu Trail will organically mature into a self-sustaining enterprise that enriches the community.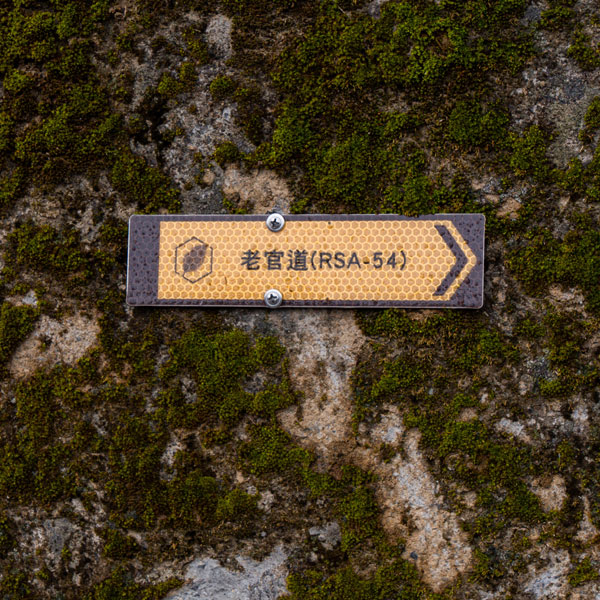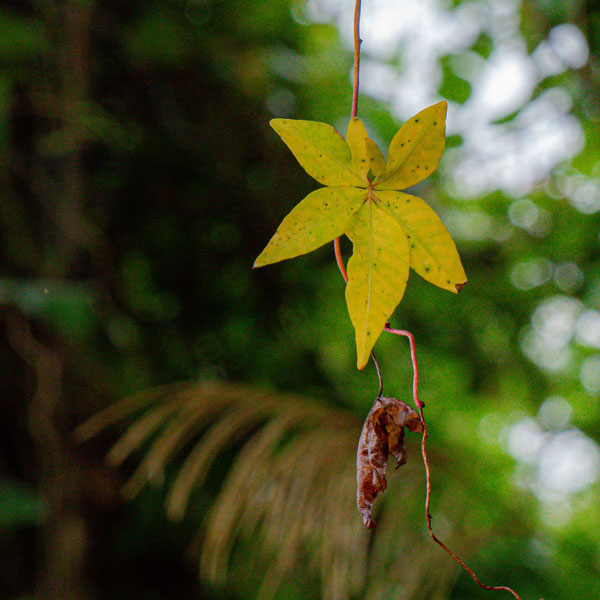 It is a grand plan, for sure, and one that will no doubt take years to grow into itself. But if their vision prevails, TMI Trail's long-distance trail network could become Taiwan's version of the Camino de Santiago routes in Europe, or Japan's Kumano Kodo. Personally, I can't wait to strap on my boots and get out there.