Exploring Taipei's Not-So-Secret Garden
TEXT / AMI BARNES
PHOTOS / AMI BARNES, VISION
Is there a more potent tonic for the strains of everyday life than nature's unruly beauty? For those in Taipei and in need of a break from the urban jungle, there's no need to spend hours and hours traveling — Yangmingshan National Park offers a generous dose of nature therapy right on the city's doorstep.
Situated atop the massif that stands along the northern edge of the Taipei Basin, Yangmingshan National Park is a 113-square-kilometer expanse of grass-capped peaks and interconnected forest trails. Diverse habitats shelter an impressive 12,000 species of animal and plant, and history buffs can explore traces of human activity stretching back centuries.
Each season in the park brings its own delights. When hot summer air thrums to the song of cicadas, shady streams offer refuge from downtown's muggy fug. When winter's mists descend, steaming thermal pools lure in walkers and the highest peaks might muster a dusting of snow. Whenever you may find yourself in Taipei, it's always the right time to head for these hills.
Lujiaokeng Ecological Protected Area
Lujiaokeng Ecological Protected Area rests in a valley on Yangmingshan's north-facing slopes. Home to a wide variety of endemic flora and fauna, entry is restricted in order to conserve the natural habitat and monitor access to a nearby military installation.
The preserve's densely forested 1,474 hectares are undoubtedly one of Yangmingshan's remotest regions. To put it into context, whether you're driving or using public transport, it's probably quicker to get from central Taipei to Yilan County on the Northeast Coast than getting to the start of the Lujiaokeng Trail.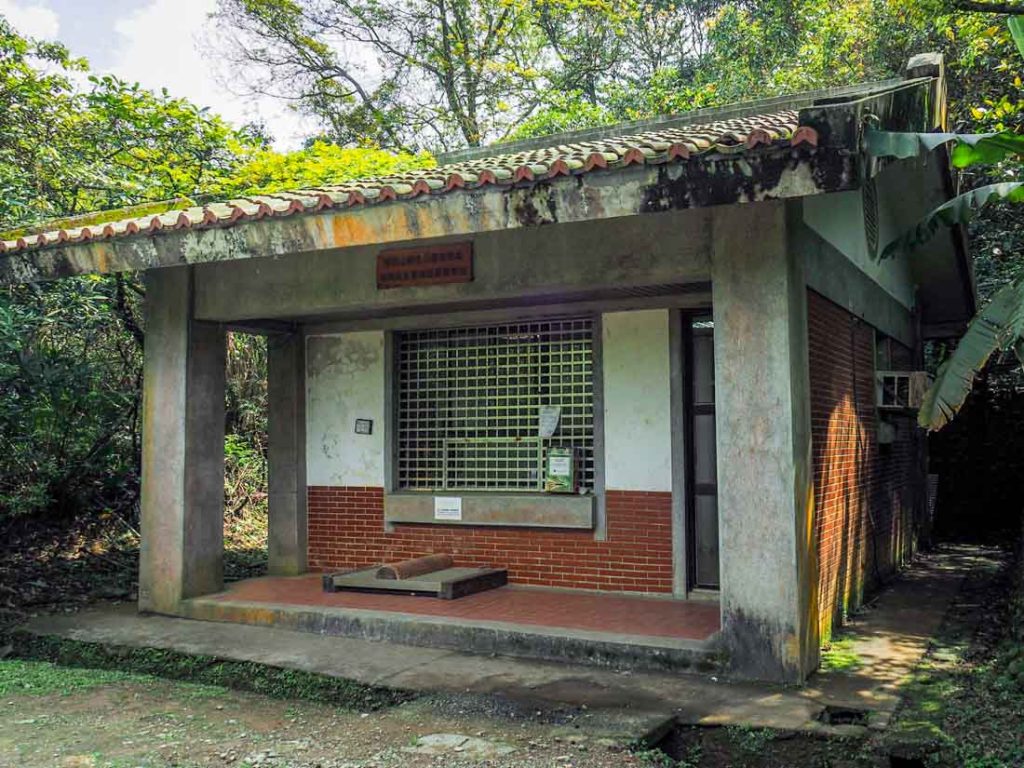 Added into the mix is the complicating factor of having to apply for permits. Thankfully, however, using the park's new application portal is simple. Just fill out the form and select "Lujiaokeng checkpoint to Fenglin Waterfall" from the dropdown menu. (Permits can be applied for 3~30 days in advance at applyweb.ymsnp.gov.tw.)
On the morning of a recent Travel in Taiwan visit, clouds hung low over the surrounding peaks and the air was sweet with the smell of damp earth. At the ranger station – at the entrance to the protected area – our permits were inspected and we scraped the mud from our boots (to reduce the risk of tracking any outside species and/or diseases into the area) before being let through the gate.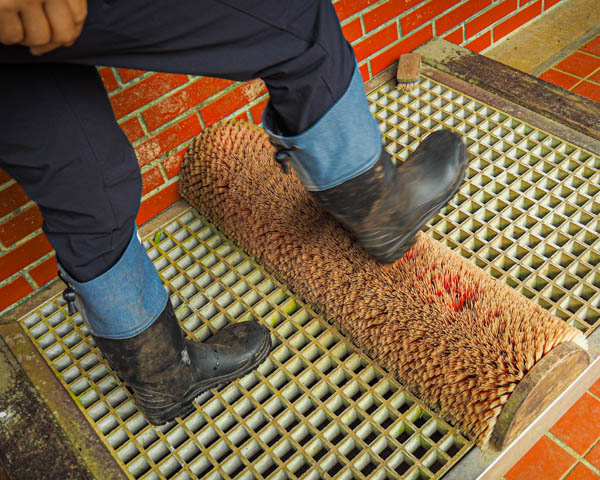 The first half of the trail is a wide and shady track that leads uphill towards Lujiaokeng Pumping Station – the tap water source for residents in the area. Fish shimmer in the depths of a pool behind the station's weir, and if you're quiet, you might catch the electric-blue jolt of a kingfisher in flight.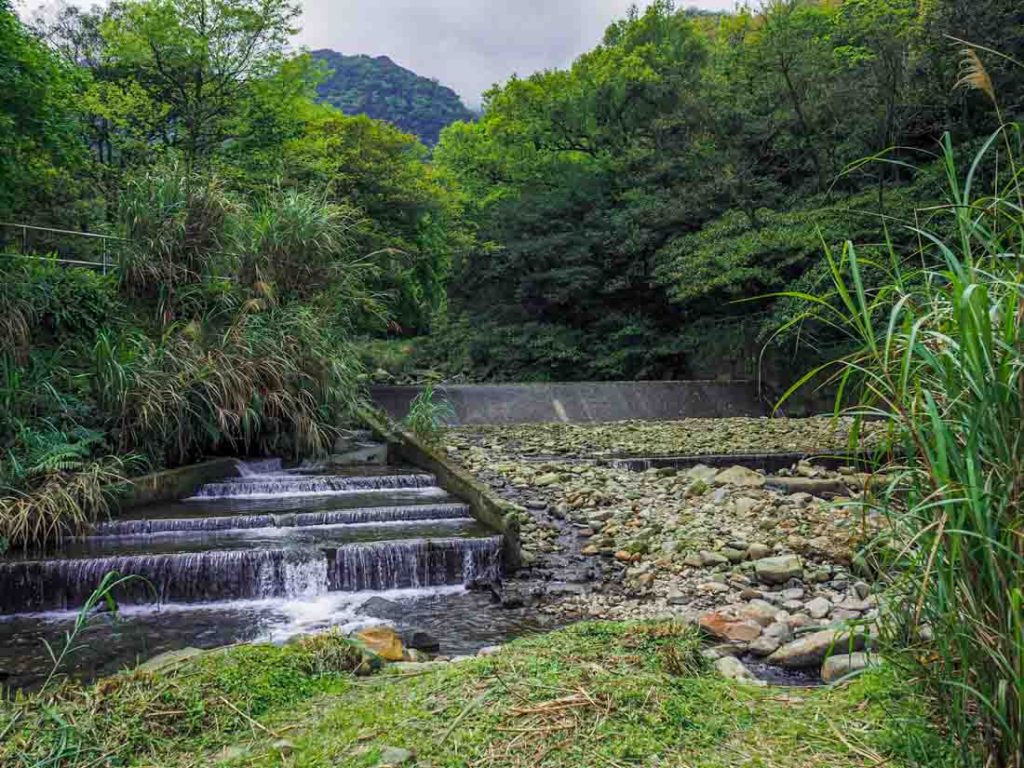 Upstream of the weir is where the real fun begins. Unlike most trails in Taiwan, here you'll find no hiking tags or signposts. Instead, walkers are guided by cairns, each small rocky pile beckoning you onwards.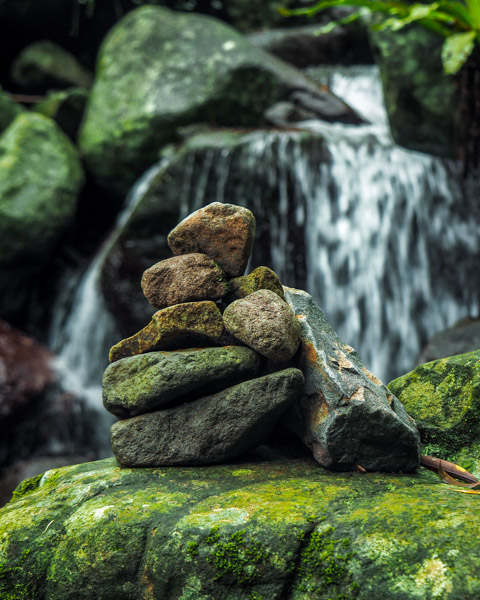 We picked our way carefully over across stream-slicked rocks (rainboots are a must), following the course of the water through a beguilingly lush fern-draped landscape.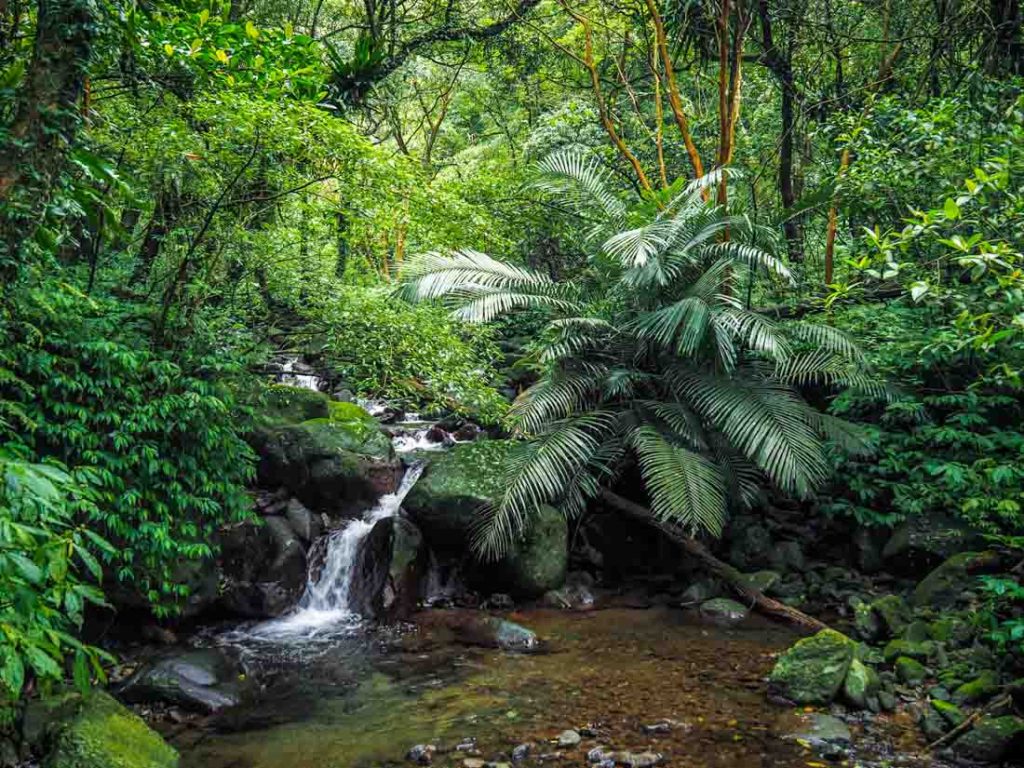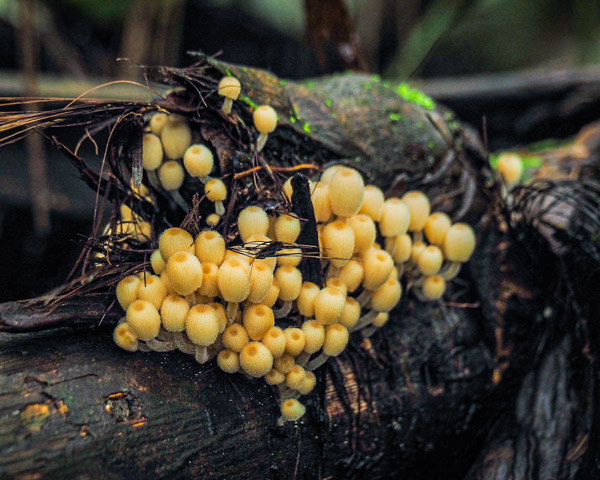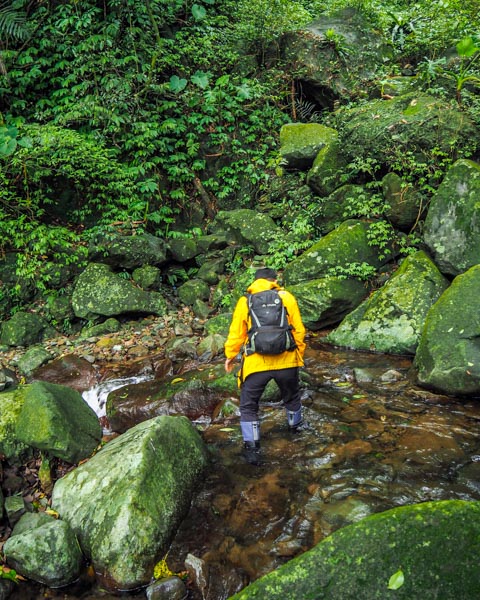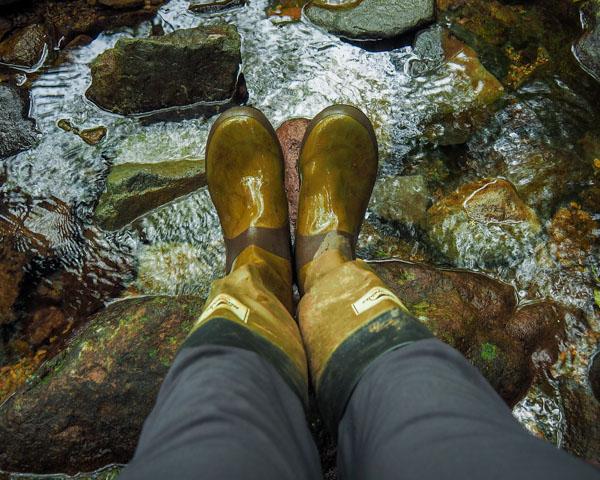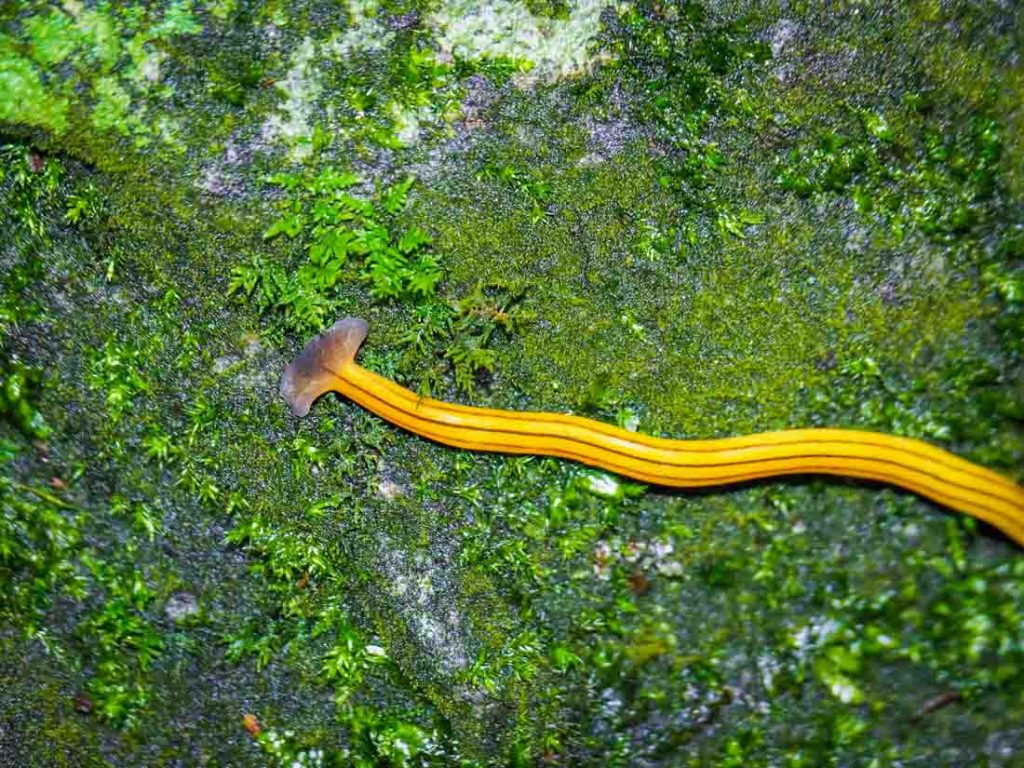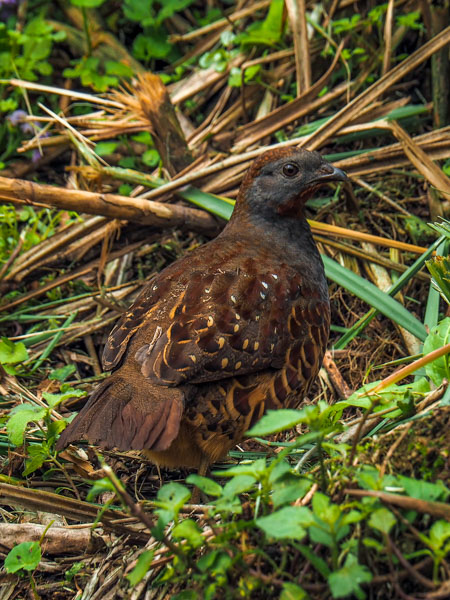 An hour after setting off, we found ourselves standing in front of Fenglin Waterfall. "Fenglin" means "maple forest," and in winter, hikers can admire a fiery display of maple leaves framing the 20m-high column of water. It is a peaceful spot to stop and breathe awhile before retracing your steps.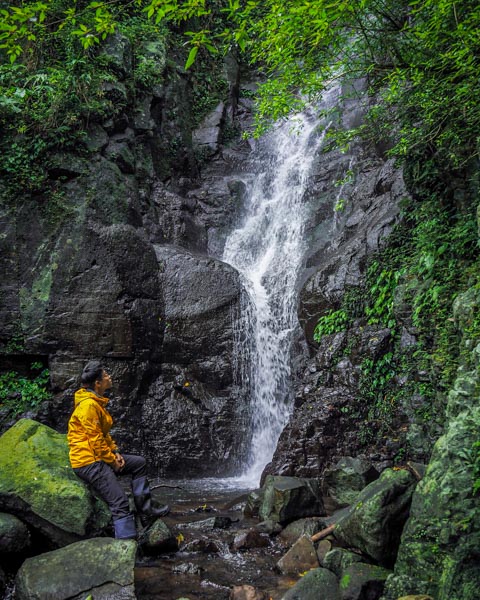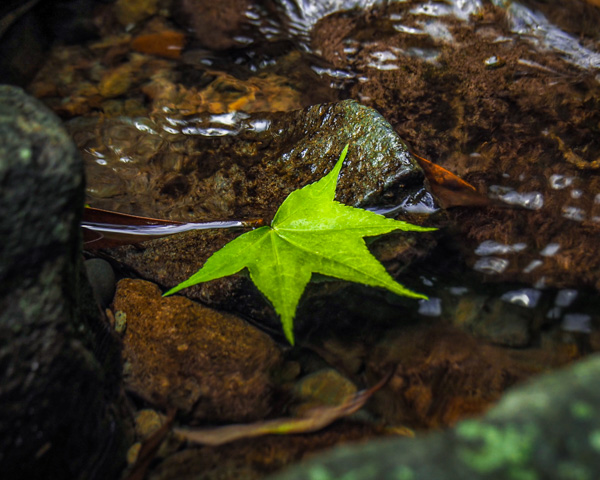 Public transport: Take bus no. 1717 [Taipei-Jinshan Route] from downtown Taipei to Yangmingshan and get off at the Xiaqigu (Huayicun Hot Spring) bus stop. Follow Lane 251 of Zhuzihu Road for about 2km to reach the ranger station.
Menghuan Pond Ecological Protected Area
The smallest of Yangmingshan's eco-protected areas is Menghuan Pond. Although the pond itself is off-limits to everyone except academics with a permit and good reason to be there, all visitors to Yangmingshan National Park can enjoy observing this protected wetland habitat from a lookout on the pool's eastern shore. Often cloaked in mist, the pond is the only known location where Taiwanese isoetes can be found (a type of aquatic plant in the quillwort family).
In 2020, the trail to the pond was recognized by the Quiet Parks International organization (quietparks.org) as the world's first Urban Quiet Trail – "urban" indicating that the trail is in or near a city, and "quiet" in an urban context meaning that the background of human-generated noise stays below 45 decibels (think light rainfall or the hush of an office). Walkers are encouraged to keep their ears open and their mouths shut to better appreciate the sounds of nature – just don't expect nature to abide by the same vow of silence.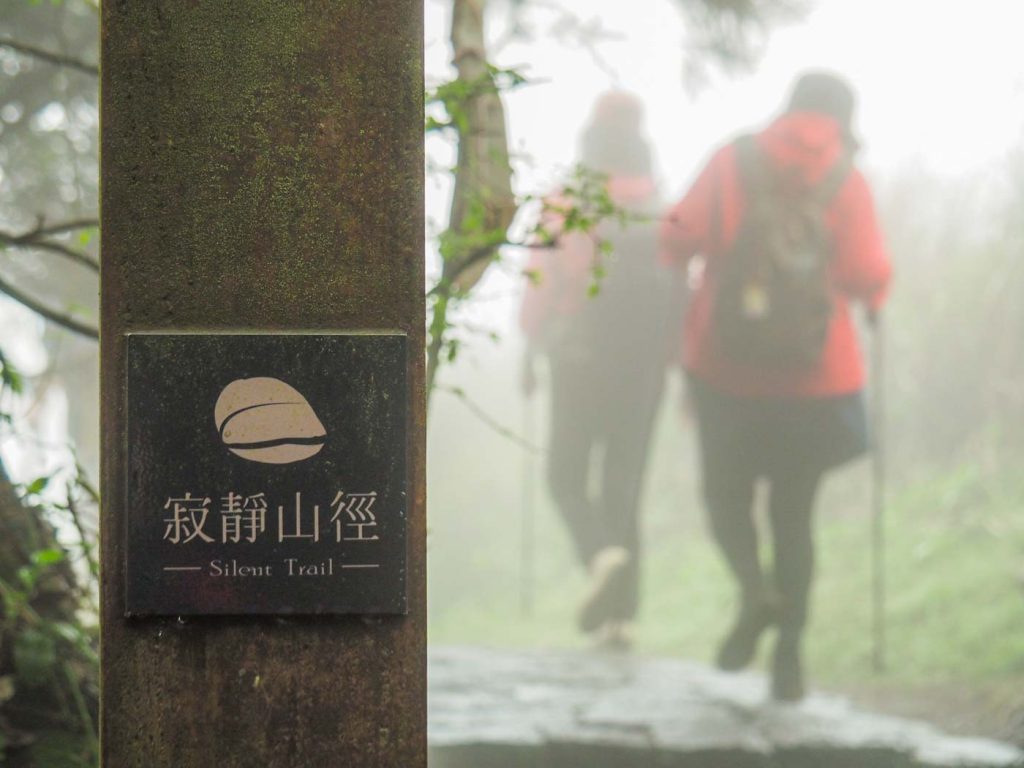 The soundscape varies drastically from hour to hour and season to season. Birdsong dominates the spring until it is eclipsed by the summer's cicada chorus, which in turn gives way to the drumming of raindrops hitting leaves. On our recent April morning visit, we listened to hidden frogs singing their hearts out against the gentle watery sounds of ducks dabbling for a pondweed snack.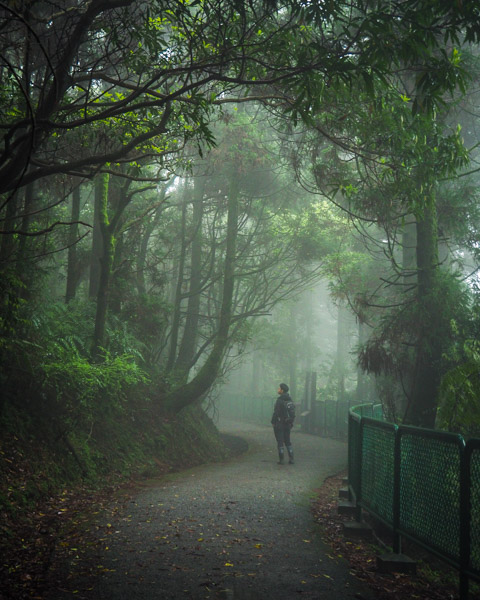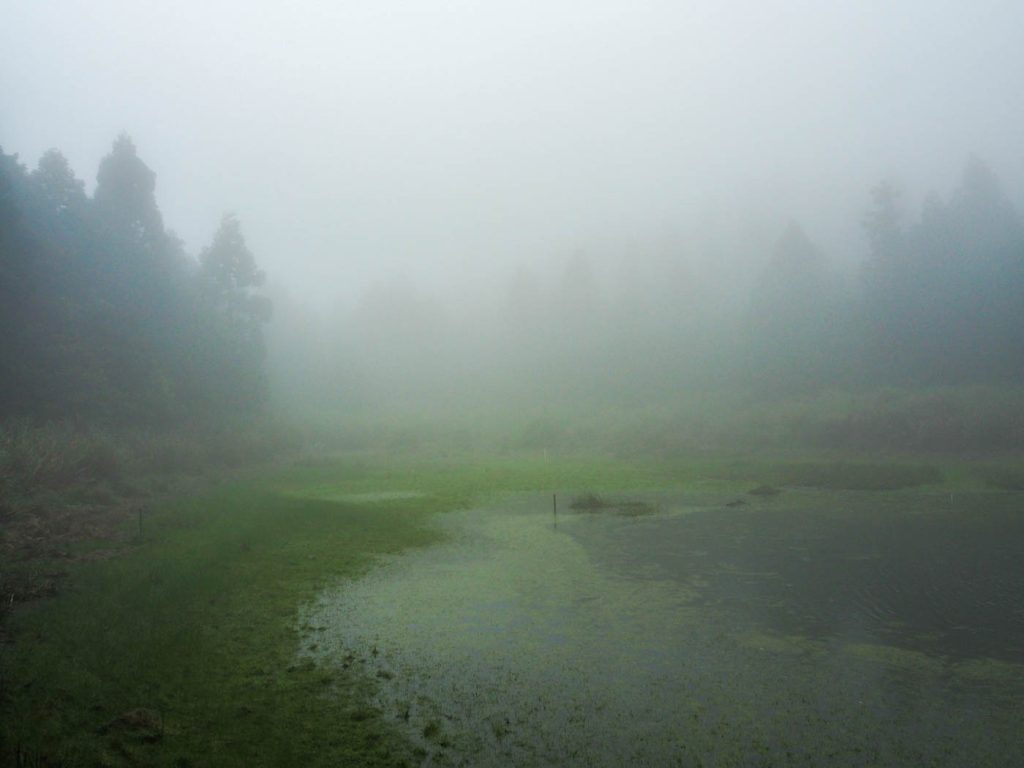 Since the path to Menghuan Pond is short (a loop takes 60~80 minutes at most), you'll have plenty of time to explore a few more of Yangmingshan's sights. If you've got a couple of hours, why not challenge yourself to climb Taipei's tallest mountain, Mt. Qixing? Or if that sounds a little too adventurous, you can always wander down from the trailhead to the hot-spring footbaths at Lengshuikeng and go on a leisurely walk of the Qingtiangang grassland.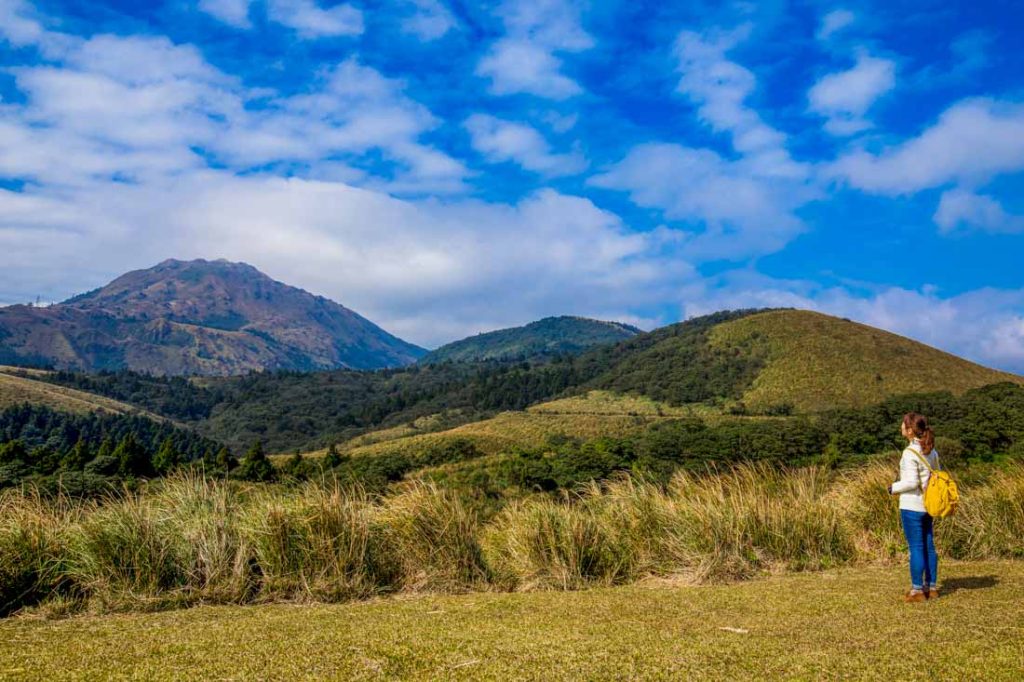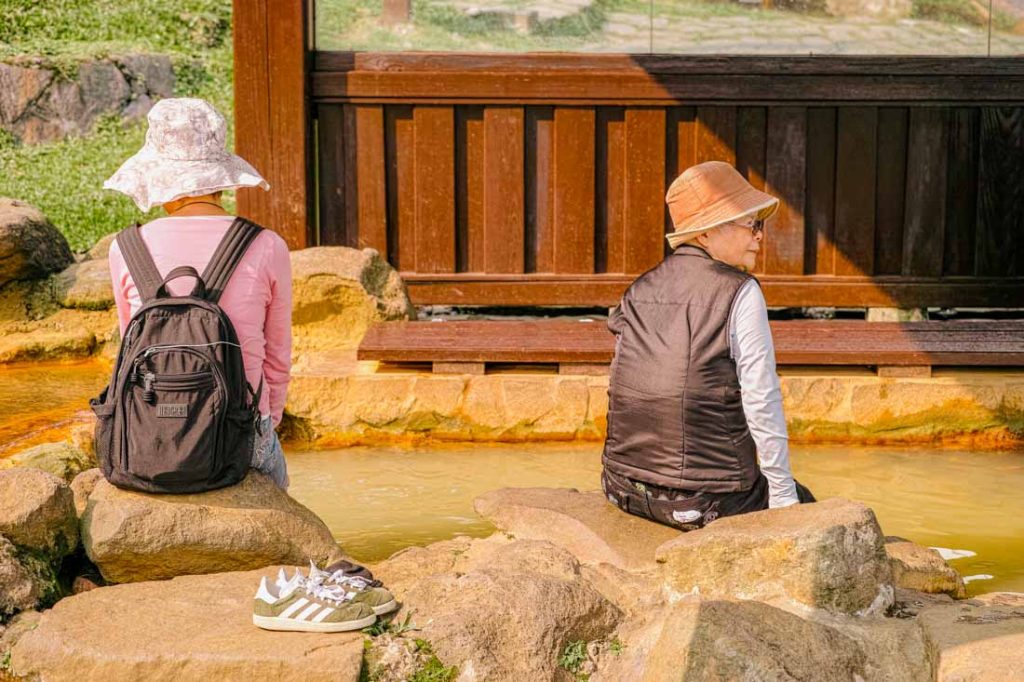 Public transport: Both bus S15 from MRT Jiantan Station and bus 108 from Yangmingshan Bus Terminal can get you to the Lengshuikeng trailhead. From there, a 25min climb up stone steps will bring you to the start of the trail to Menghuan Pond.
Yangmingshan's Flower Seasons
The passage of time in natural spaces is best measured in the annual rhythms of life, and that is certainly true of Yangmingshan National Park. In addition to quiet trails and protected habitats, the park is also well-known for its flower seasons. The largest annual event is the Yangmingshan Flower Festival – an almost month-long spring celebration that falls in the weeks either side of the Lunar New Year. Activities center around the Flower Clock in the national park's Yangming Park – an actual working clock adorned with beds of vibrant blooms that are changed each year.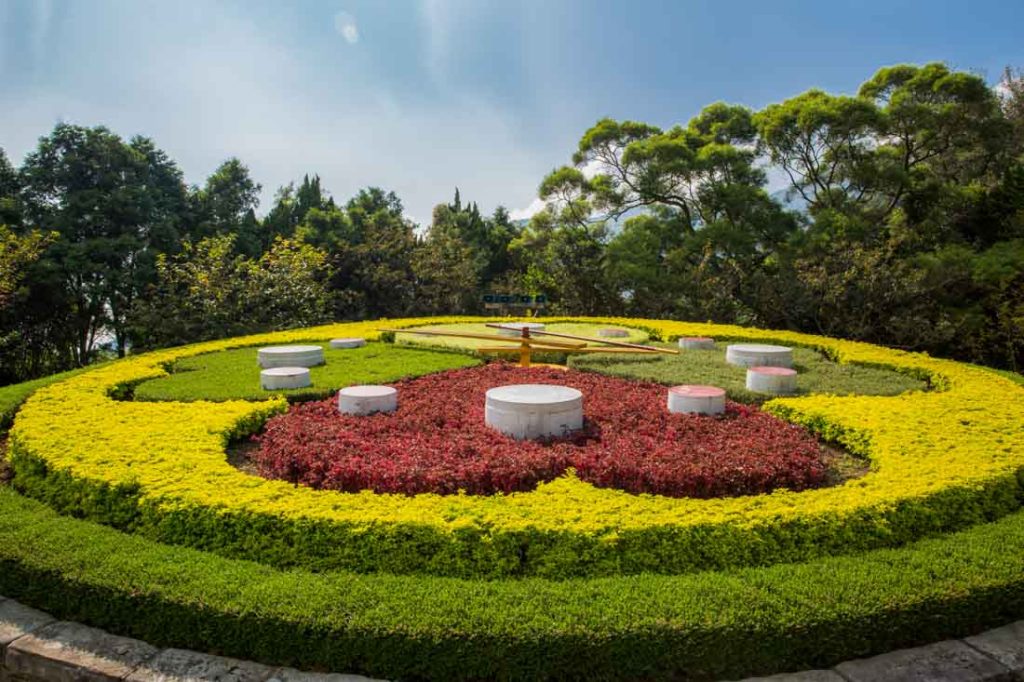 But Taiwan's flower fans are not limited to a single season. Almost every month brings a new floral tribute, with dainty plum blossoms arriving first to herald the start of the new year. Designated Taiwan's national flower for its ability to endure the harsh conditions of winter, the plum blossom makes an appearance in January and is swiftly joined by blooming cherry trees decked in many shades of pink. While sakura seekers can spot bright bursts of pink throughout the national park, some of Yangmingshan's most impressive displays of the cherry blossom can be enjoyed in Yangming Park and along Lane 42 of Pingjing Street every February through March.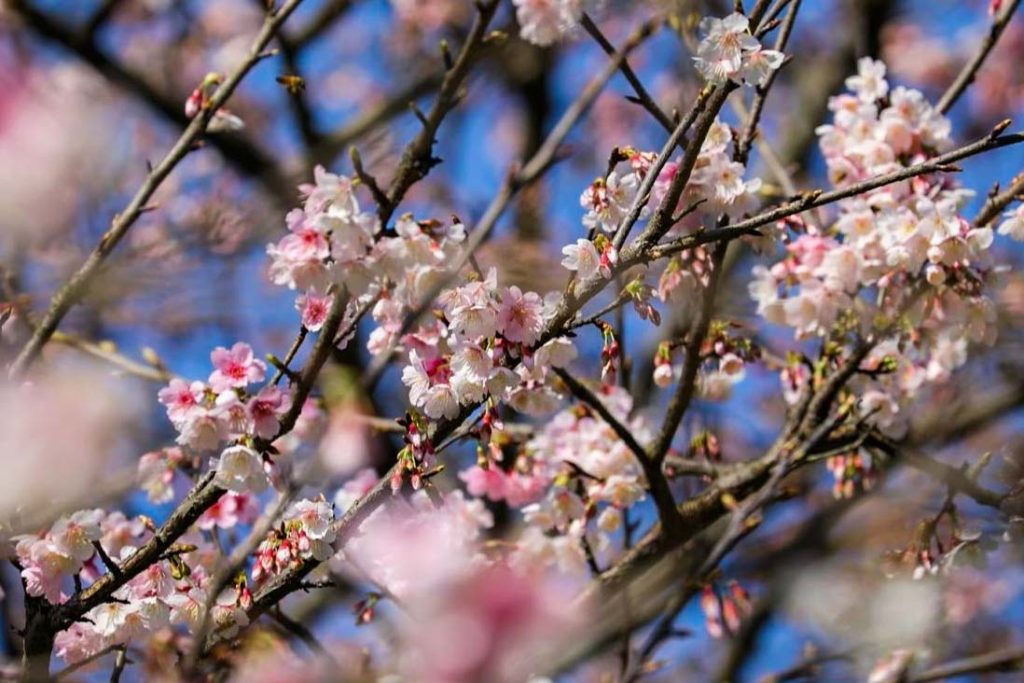 As the cherry trees drop their petals, the calla lily season gets underway in the Zhuzihu area. From February through to May, the sturdy stems topped with elegant white flowers can be seen flooding this farmland basin, once home to a volcanic lake. Visitors can pay a small fee at several of the farms to wander through the fields and pick their own lilies, and many roadside vendors sell pre-picked bouquets.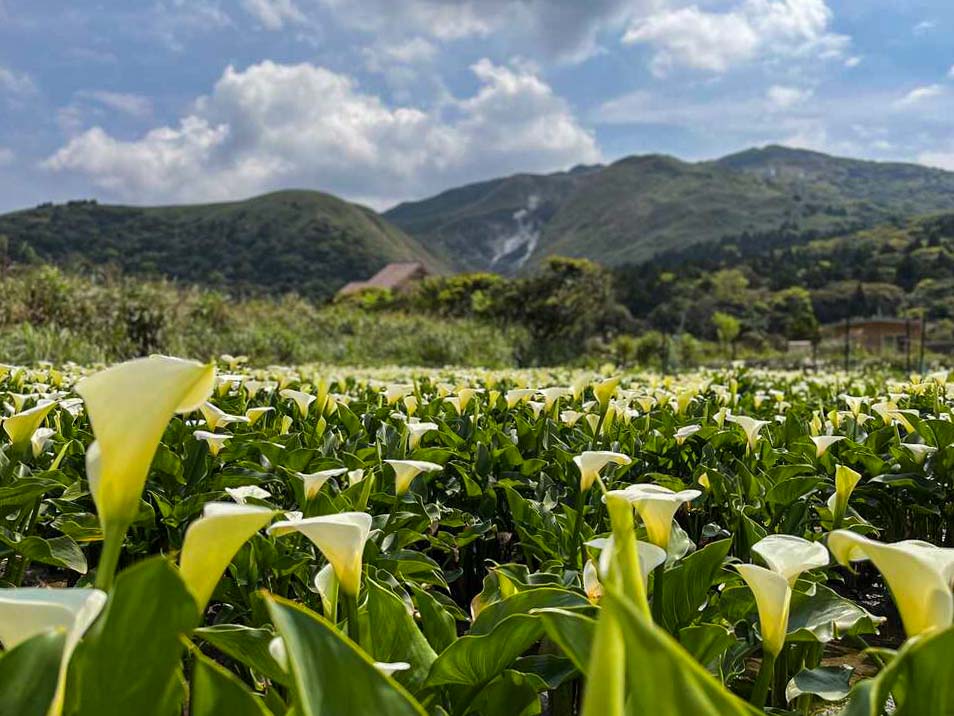 In May and June, when summer begins to make its presence felt at Zhuzihu, the lilies are replaced by the voluminous blue-purple explosion of hydrangea season. Then, as October brings the promise of cooler weather once more, the park's hills are gilded with the sun-catching fuzz of miscanthus grass in the year's final glorious display before the plum blossom returns.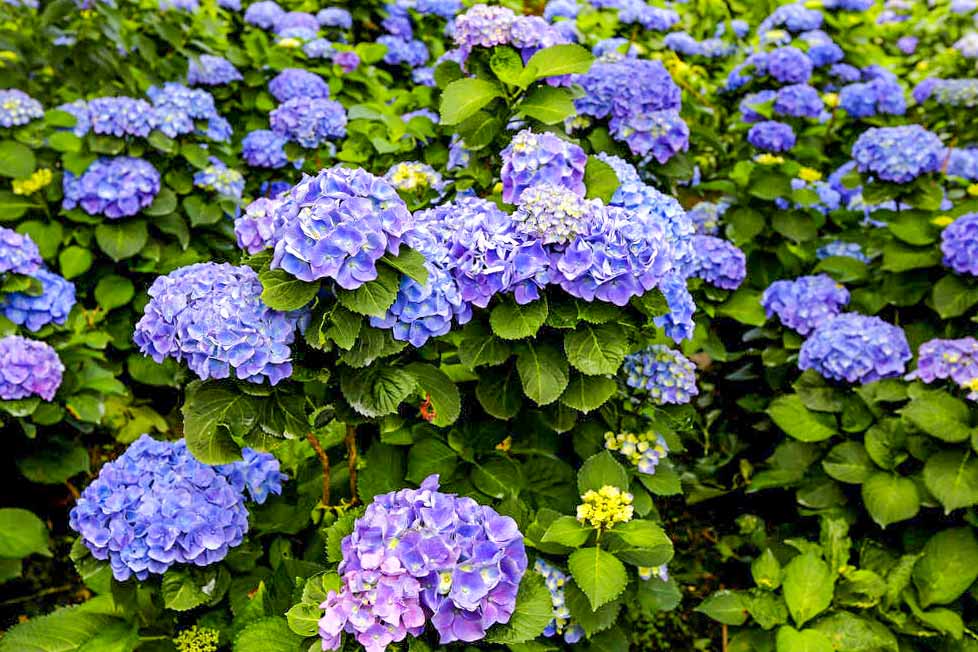 Public transport: For Yangming Park, take bus S15 from MRT Jiantan Station to Yangmingshan Bus Terminal and walk to the park (10-15min.). For Zhuzihu, take bus S8 from MRT Shipai Station or S9 from MRT Beitou Station to Zhuzihu.